#1 Digital Marketing Agency in Delaware
Digital Marketing Services
Landing Page Design
SEO Services
PPC Services
Social Media Services
eCommerce Services
Reputation Management
Content Writing
Video Making
Choose VentCube as your digital marketing agency and propel your business to new heights with our award-winning digital marketing services and technology platform.
Increase in organic traffic
Increase in organic traffic
But don't just take our word for it
Is VentCube the best Digital Marketing Service Prodider? Let's ask our users and tech experts.
VentCube offers a reliable web design service with excellent customer service. It's easy to connect with support by chat and their staff is both friendly and helpful.
I would highly recommend Ventcube Internet Marketing. They are great to work with. The traffic to our website has increased thanks to their SEO program.
We at Kee Service were very impressed with the all aspects of our new website. We would highly reccomend VentCube to anyone looking to build a new website.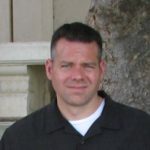 John Coakley
CCM Construction
Within six months, VentCube's SEO work catapulted our 'TP' product line into top page rankings. As a result, our business has reaped the rewards of the work VentCube provided and will continue providing on our future SEO needs.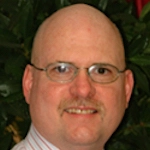 William Miller
- D.M.D. Dentist
It has been a pleasure working with VentCube. I appreciate your dedication to the projects that you and your team are on. It is nice from the customers stand point to be able to get in touch with you and your team and you guys always made yourselves available.
Mike Rigdon
Universal Automation
This was the first time I developed a web site so I couldn't have asked for a better or easier group to work with. The entire process from sales through development and launch was timely and extremely efficient. A fantastic experience all around!
Awesome, Awesome company!!! VentCube has been helping us for years. They created our website and have continually updated it and adjusted to our growing and changing company. They have increased our online presence in every area we take on. Recently we had some of our listings hacked. Found it on Saturday and everyone started working on it asap and by Monday morning it was all fixed in time for the workday. You can rest comfortably when Thrive is looking after you. Thanks VentCUbe team for everything you do for us.
Tom Focht
All Pro Door LTD

VentCube implemented some design aspects into our website, which I had wanted to try since the business was started. VentCube provided a team of relevant experts who worked with the email postcards that we send out, scheduling and design aspects for individual pages. During the development process, VentCube sent me working models, listened to my critiques, and made appropriate changes, explaining why certain elements were built as they were. VentCUbe has also helped me manage our pay-per-click advertising as well as handling our SEO.
Michael Arden
Elephants Remember
Are you looking for Digital Marketing Agency in Delaware?
Digital Marketing has become one of the most important and complex facets of a business. It is crucial for any business to be visible online through many different mediums. However, those who invest in those services need not look any further than Ventcube to find one of the top agencies offering such in Delaware. We know what it takes to make your business visible in the most effective way. We are a full-service digital marketing agency in Delaware that offers a wide range of services.
Ventcube provides a variety of services such as SEO, SEM, Facebook advertising, and so on, with expertise in helping companies both big and small meet their goals online. Our expert team offers a full range of advertising services, including search engine optimization ("SEO"), pay-per-click advertising, social media marketing, mobile advertising, and more. We're here to help you meet your goals and increase your revenue.
Have questions about our services?
Explore Our services plans

Research Create

Promote

Analyze

Optimize
Questions? We have answers.
Why is Ventcube the best digital marketing agency in Delaware?
We are a full-service online marketing agency, and we're always looking forward to providing you with the best service possible. Our team of experts will provide you with the tools, training, and support you need to manage your account, so you can focus on growing your business. We'll work with you on a monthly and even weekly basis to ensure your goals are being met.
What makes Ventcube unique?
We offer the most comprehensive set of techniques and services that are proven to increase the traffic to your website. We'll work with you to understand your goals, find ways to accomplish them and improve your website so it is more attractive and enticing to your prospected customers. We will also help you understand what your consumers prefer to see for you to get high retention of loyal consumers.
What are the services offered by Ventcube in Delaware?
First is Search Engine Optimization which optimizes your website and your business so that it is more visible and gets higher rankings on search engines like Google, Yahoo, and Bing. We'll use the best practices and best technologies to ensure your site is optimized for search engines. Second, we offer Content Marketing which is the process of developing, producing, and distributing relevant and valuable content to attract and retain your target customers. This content may be in the form of email, videos, blogs, articles, or any other written form. Third, we offer Social Media Marketing which is the process of using social media channels to achieve your business goals. We'll use the best practices and best technologies to ensure your content is shared and distributed through the most popular social media channels and more.
How does Ventcube work?
Ventcube will check periodically for a new version of your website and provide you with a link to the new version. Once you update your website, you will get a notification of the update. Using the techniques developed by our team, we can create a more enticing layout for your website. Along with this, our system enables your website to receive a significant gain in visitor traffic which is sure to increase your customer base.
How can Ventcube's SEO specialization help your business?
We can help your business be more connected to your customers through the use of our SEO techniques. SEO is the process of improving the website traffic of your business through the redirection of search engine users. It funnels the users who use search engines such as google who typed in specialized keywords in what they are looking for.
What is the difference between just SEO and SEM?
SEM (Search Engine Marketing) is a combination of SEO and paid advertising. This is a much more effective and efficient way to market your business. SEO will get your website on the first page of Google, but it is not always a guarantee that it will stay there. SEM will ensure that Google will never take your website off the first page and that your website will stay there.
What is the difference between a website and an app?
A website is a website, it can be accessed by a web browser and a smartphone app is a mobile app. A website can be accessed by anyone that has a smartphone or computer whereas an app is only available to people with smartphones. However, some apps are specifically run on a computer. With this said, all of these can be taken advantage of by your business through our partnership.
What does Digital Marketing involve?
It is the process of using digital technologies, such as the Internet, mobile phones, and interactive television, to promote a business to increase its profits. It encompasses all activities that businesses use to reach their prospective customers. This may include activities like online advertising, mobile marketing, email marketing, social media marketing, and more. Online marketing services are considered to be the future of advertising, and they will never be abandoned. Marketers are using the platform enabled by the internet to promote and sell their products and services.
What is Internet-based marketing?
Internet-based marketing is the use of the internet, social media, and the internet for marketing. Internet-based marketing is a subset of marketing and can be defined as the marketing activities and techniques that are conducted through the internet. This includes any form of internet marketing, such as email marketing, search engine optimization (SEO), e-commerce, Adwords, social media marketing, online advertising, and web analytics.
What are the key benefits of Internet-based marketing?
The main benefits of Internet marketing are the wide reach and the global reach of the Internet. The Internet has become the world's largest media storage and distribution platform. People use the Internet to research their products and services or to share information such as health, sports, and financial tips. Others use the Internet to get news, send and receive an email, and find online stores.
VentCube's Headquarter - Delaware, USA