PPC Management Service Company in Delaware
VentCube is a top Pay Per Click company that is committed to your overall success. Whether you want to improve conversions, website traffic, or a combination of the two, our tech-enabled PPC management services in Delaware can assist you in achieving your objectives.
The tides of digital marketing are moving, and many businesses are seeking for quick and efficient strategies to put their brands in front of high-converting consumers to maximize their profits. The PPC management services provided by VentCube Internet Marketing company in Delaware will help you to improve your search engine presence while also delivering rapid results.
Innovation & Determination
Affordable Service
You Talk, We Listen
We Value Integrity
We Create Outstanding Designs
We Quantify Our Success
We Deliver On Time
Increase in organic traffic
Roni Deluz -

Naturopathic Doctor
"Highly Recommend Agency"
I recommend VentCube for any digital marketing. The team is very knowledgeable and always has a lot of creative ideas on how to get the most out of your campaign. They are also great to work with, they are kind, attentive, and willing to go above and beyond on any task you give them.
Increase in organic traffic
Greg Herring -

Chief Executive Officer
"They helped me with my SEO strategy"
I always find myself reaching out to VentCube when I need assistance with my digital marketing campaign. As the head of their digital team, they are experts in their field and I trust them implicitly. They helped me with my SEO strategy and came up with a unique plan that really paid off!
But don't just take our word for it
Is VentCube the best Digital Marketing Service Prodider? Let's ask our users and tech experts.
VentCube offers a reliable web design service with excellent customer service. It's easy to connect with support by chat and their staff is both friendly and helpful.
I would highly recommend Ventcube Internet Marketing. They are great to work with. The traffic to our website has increased thanks to their SEO program.
We at Kee Service were very impressed with the all aspects of our new website. We would highly reccomend VentCube to anyone looking to build a new website.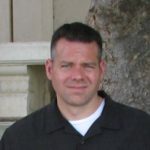 John Coakley
CCM Construction
Within six months, VentCube's SEO work catapulted our 'TP' product line into top page rankings. As a result, our business has reaped the rewards of the work VentCube provided and will continue providing on our future SEO needs.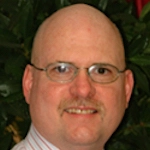 William Miller
- D.M.D. Dentist
It has been a pleasure working with VentCube. I appreciate your dedication to the projects that you and your team are on. It is nice from the customers stand point to be able to get in touch with you and your team and you guys always made yourselves available.
Mike Rigdon
Universal Automation
This was the first time I developed a web site so I couldn't have asked for a better or easier group to work with. The entire process from sales through development and launch was timely and extremely efficient. A fantastic experience all around!
Awesome, Awesome company!!! VentCube has been helping us for years. They created our website and have continually updated it and adjusted to our growing and changing company. They have increased our online presence in every area we take on. Recently we had some of our listings hacked. Found it on Saturday and everyone started working on it asap and by Monday morning it was all fixed in time for the workday. You can rest comfortably when Thrive is looking after you. Thanks VentCUbe team for everything you do for us.
Tom Focht
All Pro Door LTD

VentCube implemented some design aspects into our website, which I had wanted to try since the business was started. VentCube provided a team of relevant experts who worked with the email postcards that we send out, scheduling and design aspects for individual pages. During the development process, VentCube sent me working models, listened to my critiques, and made appropriate changes, explaining why certain elements were built as they were. VentCUbe has also helped me manage our pay-per-click advertising as well as handling our SEO.
Michael Arden
Elephants Remember

Explore Our PPC service plans
Vital helps clients manage their PPC campaigns towards their goals
From Google Ads to Facebook Ads, we assist our customers in reaching their buyers on the paid platforms that are the most efficient for their business needs. With millions of dollars in PPC budgets handled over the years, we've discovered what constitutes a successful partnership between clients and their PPC agencies in Delaware. We've designed our PPC management program on what produces the greatest outcomes for our customers while also giving the highest amount of transparency possible. 
Have questions about our services?
VentCube's PPC Management Services in Delaware
Create Compelling Ads That Generate Quantifiable Returns

Keyword Research & Analysis
In order to better analyze your clients' search behavior and forecast which phrases they are most likely to enter into the search box, our PPC advertising company employs a variety of techniques. We discover and classify your target keywords based on their industry relevance, search volume, and level of competition, among other factors. Expect our paid search professionals to modify your keyword selection on a continual basis in order to capture the interest and search intent of your target audiences.

Landing Page Conversion Optimization
With the assistance of our pay per click marketing company, you may increase the amount and quality of your leads. Your landing pages will be enhanced by compelling headlines, the use of high-performing keywords, the creation of engaging content, and the placement of clear calls-to-action (CTAs). Our PPC agency combines SEO with best practices in PPC to encourage internet users to take the action you want them to do on your behalf.

PPC Management
Partner with our pay per click agency to bring instant, quality traffic to your landing pages while avoiding the stress and trouble of managing your own PPC campaign. In addition to keyword research and analysis, channel strategy, and PPC campaign launch, our pay per click management firm also provides monitoring and pay-per-click advertisements A/B testing services for our clients. Choose our PPC firm and you will get conversion-driven ads that are within your financial constraints.

YouTube Ads
Utilize a more targeted YouTube video marketing technique to create memorable YouTube commercials and engage with prospective customers. Our PPC management business investigates complex YouTube targeting possibilities, establishes video remarketing campaigns, and incorporates an element of surprise into your in-stream advertisements to increase your conversion rates. In order to express your unique tales in a way that resonates with your target audience, we produce YouTube advertisements.

Paid Search Advertising
Enlist the help of our sponsored search agency's PPC services to elevate your brand to the top of search engine results pages. Pay-per-click professionals at VentCube improve your ad targeting methods, identify high-value keywords, establish PPC bidding strategies, and measure your return on investment (ROI). Our PPC marketing company may use these techniques to boost your Quality Score, click-through rate, and impression share.

Ads A/B Split Testing
To determine the success of your advertisements, our pay per click management service in Delaware puts up campaign comparisons. When it comes to your page components, such as the layout, picture, headline, and CTA, we produce several variants in order to decide which pay-per-click ad version will yield the greatest results for you. The findings of the split-test assist our PPC agency in optimizing your upcoming paid search campaigns and in enhancing your overall PPC success in the long term.

Conversion Rate Optimization (CRO)
Capture your target consumers at the appropriate moment and on the right platform, and then move them to the bottom of the sales funnel to maximize your profits. We write engaging PPC advertisements, test your landing page designs, and create user-friendly lead capture forms to improve your Quality Score and conversion rate. Call our sponsored search agency right now and let us show you how to enhance your profits without increasing your advertising expenditures.

Bing & Google Ads Management
Engage with your target consumers across search engines in order to generate more traffic and online income for your business. VentCube's PPC professionals conduct in-depth PPC audits to guarantee that your goods and services are reaching the right audience segments at the right time. We optimize your PPC advertising for each platform, enhance your SEM targeting, and use site link extensions to increase the number of time visitors spend on your website.

Social Media Advertising
Product research is carried out on social networking platforms by around 54 percent of internet users, according to statistics. Increase your brand awareness, lower your marketing expenditures, and remain top of mind with your prospects by using pay per click advertising services. Your target audience is identified by our pay per click professionals who then study their social media activity and use pictures and videos to increase your brand's exposure while simultaneously decreasing your cost per click (CPC).

Nextdoor Advertising
In order to link your business with local clients and enhance your sales funnel conversions, our pay per click management firm makes use of Nextdoor advertising. We claim and maintain your Nextdoor company page, write professional advertising that is customized to your client's needs, and develop a landing page just for online traffic originating from Nextdoor. We have an analytics and measurement system in place that allows our pay per click professionals to follow your data and improve the success of your campaigns.

Remarketing Campaigns
Remarketing may be used to target certain visitor categories and get more cost-effective outcomes. Our PPC management agency evaluates your best-performing advertising, develops remarketing campaigns for high-value consumers, and targets site visitors who have previously demonstrated a desire to buy. For your remarketing campaigns, we determine the ideal frequency cap to use in order to restrict the number of times your PPC advertisements are shown to the same individual and so lower your marketing expenditures.

Amazon PPC
Increase your Amazon profit margin by using Amazon product advertisements and video advertisements that attract the attention of online customers. We make use of our patented Amazon Artificial Intelligence (AI) advertising management system to help you target potential customers, increase sales, and maximize your return on your investment. In order to optimize keyword match types and negative keywords, our PPC advertising agency organizes your Amazon PPC campaigns by product category and adjusts your ad budget depending on product performance.
Approach to PPC Management Company in Delaware
Every agency will approach pay-per-click advertising from a different perspective. The following are the nine fundamental concepts on which our PPC program is built:
#1. You Own the Account
Your Pay-Per-Click account is a valuable asset. Your website was designed and optimized at your expense; thus, you should control it, regardless of who your PPC management provider is.
#2. Optimize for Conversions
Leads and/or sales are what you care about, not clicks, impressions, click-through-rate (CTR), or any other arbitrary measure that is thrown about. We only optimize for the KPIs that are important to your company and that it understands.
#3. Report in Natural Language
We only report on the indicators that are important to your company, and we don't bore you with technical jargon. Unless you want to geek out, in which case we'll be pleased to discuss business.
#4. No Silos
A key goal of Vital's PPC campaign is to assist the work of our broader digital marketing department, which includes content marketing, conversion rate optimization (CRO), and search engine optimization (SEO) initiatives (SEO).
#5. No Long-Term Contracts
Our pay-per-click (PPC) contracts are month-to-month, and we demand 30 days notice to terminate them. We feel that the best approach to retain a customer is to provide them with exceptional service rather than locking them into a long-term contract.
#6. No Autopilot
According to the velocity of the expenditure, we manually manage campaigns on a daily and/or weekly basis, respectively. This guarantees that our PPC managers are continually keeping an eye on the account's performance and are able to make changes as promptly as possible.
#7. Dedicated Account Manager
A dedicated point of contact is assigned to each customer, who delivers weekly updates, replies to any inquiries in less than 24 hours, participates in weekly or monthly conversations, and is accessible to answer questions anytime they arise. Our account managers will also be posting updates for customers on our project management platform, Basecamp, on a regular basis as well.
#8. Have The Best People
While we utilize technology to monitor and optimize campaigns, it is the people who are in charge of the accounts that are the driving force behind the gains in performance. In order to attract and keep the most skilled individuals possible, we make significant investments in everything from account management to PPC experts, graphic designers, and web developers. Do you still not trust us? Take a look at our employee benefits.
#9. Set a New High Score
Whenever Vital takes over a new PPC account, our objective is to create a new high score for that particular account. While keeping an account up to date is important, it is not what motivates us. We're enthusiastic about demonstrating how much we can improve if given the chance to do so. It is not unusual for us to see a rise in conversions of 50-90 percent (while simultaneously decreasing expenditures) in the first few months of a campaign.
Leverage PPC Marketing and Take Advantage of Consumer Search Opportunities
Use more targeted YouTube video marketing to create memorable YouTube advertisements and interact with prospective customers. Using powerful YouTube targeting tools, our PPC management business builds video remarketing campaigns and incorporates an element of surprise into your in-stream advertising campaigns. In order to communicate your unique tales and connect with your target audience, we produce YouTube advertisements. 
When we initially meet with new clients, they constantly inquire as to how we intend to onboard them into our system. So here's how we go about doing it:
Step 1: Questionnaires
In order to get consistent outcomes, Vital relies on a procedure that has been tried and confirmed. The first step in onboarding any new PPC account is to ask the client to complete questionnaires that include questions regarding PPC as well as questions about their target customers and competitors. Marketing strategists who approach each marketing problem from a comprehensive perspective, are more than just PPC managers.
Step 2: Audit of Current Account
Our initial step is to carefully inspect and evaluate the present status of the PPC account that we are taking over before we go further with the process. Based on years of experience assessing PPC accounts, Vital has developed a customized PPC account audit procedure and checklist. This audit assists us in identifying low-hanging fruit prospects as well as possible red flags in the organization's operations. We break down the current account in order to get as much insight as possible from historical performance, and then we benchmark all key performance indicators (KPIs) to establish a baseline.
Step 3: Kickoff Meeting
It's critical to get things started on the proper foot straight away. Every new customer gets a kickoff meeting with the whole team, during which we go over our timetable and guide them through each stage of the installation process. We also utilize this meeting for discovery, during which we go through the questionnaires that have been completed.
Step 4: Keyword Research
If we're conducting a search campaign, the following step is to do keyword research for the campaign (based on any missing opportunities found in the audit). We break down our suggested new keyword list into groups and present them back to the customer for approval before entering the keywords into the client's account.
Step 5: Account Setup or Restructuring
Optimizing all of the various account settings, including campaign setup, ad group setup, ad copywriting & testing setup, Match Type setup, Extensions setup, bids setup, goal tracking setup, call tracking, ad design (for display and remarketing campaigns), negative keywords setup, and audience/in-market targeting setup, is included in this step.
Step 6: Ad Writing
Pay-per-click (PPC) advertising requires a careful balance of art and science to be successfully executed. While still being instructional and simple, the advertising must be engaging, and it must do so while adhering to very stringent character restrictions. For the most part, Vital has an in-house team of highly competent copywriters that have been creating PPC adverts for a long time. Our advertising content is also always being evaluated for effectiveness, so we have a plethora of data from which to draw ideas.
Step 7: Ad Design
For display campaigns, Vital will create numerous flights of advertisements in the required ad size dimensions for the ad platform that has been selected for the campaign. Our advertisements are created to be intriguing and eye-catching while keeping expressing the brands of our clients.
Step 8: Landing Page Setup
The advertisements are just one side of the equation. The adverts must direct readers to a landing page that will convert them if they are to be considered a successful PPC campaign. Vital will assist you with writing, designing, and developing landing pages that follow best practices for your campaigns. After years of experimenting with various landing page styles, we've developed our own set of landing page best practices.
Step 9: Report Creation
Vital generates a unique dashboard report for each and every one of its clients. The first step is for Vital to import all of the historical data, after which we update our main dashboard report once a month. In simple English, the most important metrics reports. With our reporting, we take pleasure in using terminology that is familiar to your company (leads, sales), and we never attempt to deceive you with bogus numbers. Every month, we present and discuss reports with our customers and partners. You will always have full access to your account, and you can log in at any moment to analyze your stats, regardless of your location.
Step 10: Weekly Calls/Meetings Scheduled
In order to keep our customers informed about the performance of their PPC campaigns, it is vital that we communicate with them on a regular basis. Consequently, we organize calls or meetings once a week (or once a month) to deliver progress updates. The size of the campaign and the budget will decide if a weekly check-in is necessary or whether a monthly check-in is sufficient for the campaign.
Have questions about our services?
Make the Right Decisions for Your Brand With PPC Advertising in Delaware
Today, the digital ecosystem continues to expand, and websites continue to proliferate at a breakneck pace. It seems like virtually everyone is on the internet these days. From small businesses and franchises to eCommerce firms and entrepreneurs, almost everyone is figuring out advertising routes and optimizing all available conversion pathways. Increased marketing possibilities, on the other hand, are accompanied by increased obstacles.
Although advertising tools and digital marketing channels are readily available, some organizations continue to be invisible to their target audiences despite the availability of these tools and channels. Consequently, market participants are fighting an uphill struggle and making little success with their online marketing efforts.
Major challenges online companies face:
Increased competition is a good thing.
Increase in the number of ad blockers
Industry rules are quite stringent.
Customer expectations are shifting.
Spending on digital advertising is on the rise.
Market criteria that differ from one another
Consumers that are difficult to reach
Even social media marketing has become a significant roadblock for many businesses in recent years. Previously, social media platforms enabled companies to access millions of potential customers across the globe for free. After a period of time, social media behemoths began enacting ad limitations that demand marketers to pay a higher price in order to get their content in front of their target audiences. In part, this is due to the fact that not all marketers have the expertise or resources to develop and maintain ongoing social media initiatives at scale.
SEO (search engine optimization) is one of the most important parts of acquiring more brand exposure, and it is as important as site creation and social media marketing. The difficulty with SEO and other internet marketing tactics, on the other hand, is that they need a significant amount of time, work, and a significant amount of cost before you see any returns.
Pay per click advertising is a beneficial alternative if you're searching for an instant campaign boost and a quick return on your investment (ROI). With focused PPC services, you can maintain complete control over your sponsored search marketing efforts while achieving favorable business consequences.
Questions? We have answers.
Why VentCube's PPC Services Are Better Than the Rest
Increase your client base by using our technical expertise and resources.
VentCube Internet Marketing Agency is a well-known pay-per-click agency that is dedicated to your long-term success. Whenever we conduct a pay per click campaign, we bring our years of knowledge and industry experience to the table. From PPC audit and account setup to advertisements administration and campaign monitoring, you can rely on us to put up our 100 percent effort into increasing your online performance at every stage.
When you employ our pay per click marketing service, you can anticipate the following:
Comprehensive PPC Audit
Our PPC advertising company makes certain that all components of your PPC campaign are in line with your objectives and comply with industry rules. We conduct in-depth PPC audits in order to identify potential campaign flaws, alter your approach, and improve the effectiveness of your campaigns. In addition to your key performance indicators (KPIs), account structure, remarketing strategies, and analytics, our paid search professionals examine your website.
Detailed Reporting
Throughout the course of our relationship as your specialized pay per click marketing business, we keep you informed of your online activity and campaign progress. We provide personalized campaign reports for you that include your Google Analytics data, keyword rankings, and overall campaign success. Contact us for more information. Our PPC management agency also provides you with access to our client dashboard, which allows you to keep track of the progress of your campaign in real-time.
Premier Google Partner
A proud member of the prestigious Google Premier Partners program, VentCube is committed to helping businesses succeed. Our PPC business is comprised of a group of Google Ads PPC professionals that have a wealth of industry expertise as well as an extensive understanding of digital marketing. Working with our PPC professionals will ensure that you get results-oriented Google PPC campaigns that will help your company flourish.
Customer-Focused PPC Company
Our PPC advertising business believes in taking ownership of our customers' voices, and we put out significant effort to demonstrate this belief. During our first consultation, we assess your marketing objectives as well as the effectiveness of your current campaigns in order to present you with data-driven suggestions. We plan monthly meetings with your project managers and keep our phones and email lines available so that you may discuss your PPC campaign strategy whenever it is convenient for you to do so.
Multi-Location PPC
Your company provides services to different locations and a diversified consumer base, right? PPC management services provided by our company include the development of a multi-location PPC framework to optimize your ad spend and the delivery of customized PPC adverts to your target demographics. PPC campaigns are organized by ad group and area; callout extensions and site links are localized; customised ad copy is created; and callout extensions and site URLs are localized.
Dedicated Pay Per Click Specialists
The search engine marketing methods at VentCube are designed to be as easy as possible for you despite their technological, intricate and daunting nature. Once you join up with our pay per click company, we will assign you a single point of contact who will be responsible for managing your PPC campaign and answering your inquiries. As your outsourced internet marketing department, our pay per click advertising firm takes on the role of yours.
What Are the Different Types of PPC Ads?
Having learned what paid search is, the next step is to have an understanding of the many forms of PPC marketing campaigns that may assist you in establishing your online presence and promoting your services to the most appropriate audience. Our pay per click advertising company in Delaware collaborates closely with your team to identify the most effective PPC advertisements that can be used to fill your sales pipeline.
There are many different forms of pay per click advertisements accessible, depending on your objectives:
Search Ads
Paid search marketing is the most prevalent kind of paid search marketing, with search advertising being the most popular. Prospects who are already seeking your sector or brand offers online will see your search advertisements. These pay per click advertisements are appropriate for sales cycles that are brief or for one-time campaign promotions. If you are a company looking to get powerful, high-quality leads from new consumers, our pay per click advertising service advises search advertising.
Display Ads
Display advertising is well-known for its ability to reach more than 90 percent of web visitors with a single message. Display advertisements appear on Google's partner websites, and they are targeted at individuals who have visited websites that are similar to their sector. When it comes to internet advertising, display advertising makes the most of pictures and text to attract the attention of consumers and persuade them to take action. When it comes to company with long sales cycles and consumers that are either specialized or luxury, our pay per click advertising agency offers display advertising in Delaware.
Social Ads
Paid advertising on social media is the fastest-growing category of pay per click advertising services, according to eMarketer. Social advertisements are shown on social media sites such as Facebook, LinkedIn, and Twitter, among others. Other characteristics like their hobbies, social networks, and interests are taken into consideration when reaching out to potential customers. Social media advertising is appropriate for businesses that have a strong social media presence and a large number of highly-targeted consumers.
Remarketing Ads
Customer remarketing is one of the most effective methods of reaching high-converting consumers and doubling your sales. People who have previously visited your website will be reminded to return and will be compelled to convert if you use remarketing adverts. Remarketing, as opposed to search advertising, is less expensive since there is less competition and the client categories being targeted are more specific. Our PPC marketing company uses innovative PPC ad formats and extensions to get big results with your PPC campaign. Contact us now to learn more.
Google Shopping Ads
Google Shopping advertisements are best suited for websites that have a high number of items for sale. These pay-per-click (PPC) advertisements display in a carousel above or below the main Google search results, enabling prospects to check the items and pricing on the Google search engine results page before visiting any website. This implies that every paid click you get has a better probability of resulting in a conversion, given that your target clients have previously browsed all of the products available via Google Shopping advertisements. Our PPC agency suggests Google Shopping to eCommerce firms looking to contact clients who have shown a clear desire to purchase something.
In-stream Ads
In-stream advertisements are sometimes referred to as YouTube advertisements. The ads are pay-per-click advertisements that appear on the Display Network and appear on YouTube search results, YouTube videos, and video partner sites. YouTube advertisements promote your company in a distinctive and memorable manner. As a result of the recent rollout of in-stream advertising on Facebook, businesses may now insert adverts in the most prominent spots and natural interruptions in video content.
Gmail Sponsored Promotions (GSP)
Gmail-sponsored advertisements are a powerful tool for generating direct response leads from your email list. GSP enables you to communicate with potential leads directly in their email. When compared to Google Ads, GSP offers the power to convert leads directly into customers by allowing them to contact you directly and convert at any step in your sales funnel. Our PPC firm configures your GSP so that it can target users more effectively and produce more high-quality clicks.
Local Services Ads in Delaware
Local service advertising in Delaware is based on a pay-per-lead model, which is used to generate leads. This means that you will not be charged for clicks that do not result in sales possibilities. Air conditioning companies, electricians, plumbers, and locksmiths are just a few examples of areas in which local services advertising may be quite effective. We work with local service providers to make their businesses more visible to the demographics that are important to them via pay-per-click advertising in Delaware.
Amazon PPC Ads
Amazon advertising is one of the increasingly popular pay-per-click (PPC) services available on the internet. Amazon PPC advertising enables Amazon sellers to increase brand recognition, increase sales, and drive more shop visits by displaying sponsored advertisements on the platform's most prominent pages and landing pages. At VentCube, we use the technical knowledge and skills of our PPC professionals to arrange your Amazon PPC campaigns and maximize your profit margin.
What Is Pay Per Click and How Does It Work?
Paid search campaigns that are optimized may help you grow your business.
79 percent of marketers believe that sponsored search marketing is useful to their company, according to a Hanapin Marketing research released this week. Therefore, about 62 percent of industry participants said that they will continue to expand their PPC ad budgets in the next years in order to attract new clients who are actively seeking for their products.
As reported by Social Media Today, more than 7 million marketers paid a combined total of $10.01 billion on pay per click advertisements in only one year. Pay per click marketing has undoubtedly become one of the most extensively utilized marketing frameworks for achieving greater returns on investment. But what exactly is pay per click, and how can it help you increase the effectiveness of your digital marketing efforts?
In this article, VentCube's PPC specialists explain what sponsored search is and how it works, and they will walk you through the foundations of PPC administration. Understanding how pay per click campaigns work will give you a greater chance of developing lucrative campaigns in the future. Learn all you need to know about pay per click marketing and how our pay per click marketing firm can assist you in achieving success.
SEO vs. PPC: Which is the Right Strategy for Your Brand?
When deciding whether to use PPC, organic search, or a mix of these digital marketing tactics, it is critical to first understand your target demographics and then analyze their online activity.
SEARCH ENGINE OPTIMIZATION
The use of search engine optimization (SEO) may help you increase organic traffic, raise brand recognition, develop an online reputation, and acquire client confidence. Many SEO agencies, on the other hand, will tell you that it will take at least four to six months before you will begin to see benefits from your SEO strategy, if not longer. Only 5.7% of web pages rank in the top 10 organic search results for a single term within one year of being published, according to Ahrefs research. Furthermore, even these high-performing websites needed between two and six months to achieve a position in the top ten.
SEO is a time-consuming process. As a result, many marketers that depend primarily on organic search fail to fulfill their marketing objectives within the time frames that they have set for themselves. Pay per click marketing is the way to go if you're searching for an internet marketing strategy that gives you entire control, allows you to be flexible, and promises immediate results.
PAY-PER-CLICK
As an internet marketing strategy, pay per click advertising has shown to be one of the most efficient and cost-effective methods of reaching consumers over time. With pay-per-click advertising, companies can take control of their advertising budgets and get their brand offers in front of the appropriate audience at the appropriate time and in the appropriate location.
Pay per click marketing gives you laser-targeted exposure, which expedites the customer's purchasing experience and increases your conversion rate, as well as increased revenue.
In a perfect world, a combination of SEO and PPC advertising methods would be the most effective way to get focused results. A combination of SEO and PPC advertising provides the best exposure, drives the most relevant traffic, and yields the most long-term results. Paid search marketing, on the other hand, maybe the greatest alternative for you if you have a limited amount of time to promote your brand offers and create an effect in your specialized market.
How Does PPC Marketing Work?
PPC advertising is a marketing strategy that is focused on keywords. PPC campaign management programs such as Adwords give a monetary value to distinct search keywords and phrases depending on the number of searches, the complexity of the search, and the amount of competition. The greater the number of advertisers bidding for the same term, the higher the keyword price will be.
Advertising spaces for Google pay-per-click advertising are restricted on marketing platforms such as the Google homepage. As a result, you will have to compete with others for your PPC position. Advertisers are unable to simply spend extra to improve the visibility of their Google PPC advertising.
Ad auctions are used to determine the price of Google pay per click and other PPC advertisements. Specifically, it refers to an automated procedure that search engines employ to assess the relevance and legitimacy of adverts that show on their search engine results pages (SERPS). You must make certain that your Google pay per click advertisements have a high-quality score in order to improve your ad rank and minimize your cost per click (CPC).
If you want to get a high Quality Score, your pay-per-click advertising must be relevant to your target demographics, contain valuable keywords, generate high click-through rates (CTRs), and direct prospects to a landing page that has been optimized search engine optimization.
Lacking the time to do a PPC audit and begin your pay per click campaign? Contact us now. Place your PPC services in the hands of our pay per click management firm and let us handle the technical aspects of the campaign.
Why PPC Marketing Works For Your Business in in Delaware
Increase your brand recognition in Delaware and your ability to scale up quickly
A pay per click advertising campaign is a very effective digital marketing technique that may help you improve conversions and optimize your return on investment. In addition to providing great possibilities to engage your brand with consumers, data-driven PPC management services may also help you increase your profitability.
The following are the most significant advantages of using Pay-Per-Click (PPC) advertising services:
Low Barrier to Entry
In order to assist marketers and novices in the construction of their ads, Paid Search Marketing provides step-by-step guidance to do so. Even if you're a decade behind your competition in terms of obtaining pay per click services, you can get your campaign up and running in no time with the assistance of our reputable PPC management company.
Improved Brand Visibility
Investing in PPC management services is a certain method to ensure that your goods and services appear in areas where your target clients are likely to be browsing the internet. PPC advertising catches the awareness phase of your marketing funnel and increases the number of prospects and high-converting clients who become aware of your company's existence.
Granular Targeting
Offer your ideal consumers personalized communications based on their search behavior, online habits, and preferred platforms. The most relevant audiences are prioritized by pay per click services at a moment when they are most likely to make a purchasing choice. Furthermore, pay-per-click advertising enables you to interact with targeted client groups depending on gender, age group, geography, and other variables.
Fast Results
One of the most significant benefits of pay per click advertising services is that you may see results very immediately after launching a campaign. As soon as our pay per click advertising firm has set up your PPC campaign, you will be able to witness results the following day. Keep in mind, however, that the first three months are often used as a trial period for new employees. This implies that, in order to get more favorable outcomes, you must collect vital data and consistently enhance the overall effectiveness of your campaign.
Quick Experimentation
A/B split testing for PPC advertisements is an essential component of every pay per click advertising strategy. PPC professionals produce many versions of your PPC advertisements in order to assess which campaign to launch and tweak in order to get the maximum potential conversion rate for your campaign.
One-time Campaign Promotions
Do you lack the financial resources to sustain ongoing digital marketing efforts? Pay per click services enables you to establish one-time campaign promos and operate brief sales cycles by using the power of the internet. The use of pay per click advertising is a cost-effective method of introducing new items and services to the online marketplace. PPC campaigns should be prioritized in order of importance.
Immediate and Consistent Traffic
Paid search management (PPC) works in conjunction with SEO to increase brand visibility while bringing targeted visitors to your website. When it comes to running sponsored search ads, kicking off marketing activities, and receiving quick clicks and traffic from potential buyers, PPC is the most efficient technique.
Expansive Traction Channels
The sponsored search advertising technique is used by a variety of online platforms to reach a large number of customers simultaneously. Pay per click advertising services allows you to take advantage of a variety of marketing channels to promote your brand and reach a huge number of individuals on the internet.
Trackable Data
PPC advertising services provide measurable and trackable data, eliminating the guesswork in campaign tracking and reporting. Google Analytics automatically tracks your campaign metrics, such as view impressions, clicks, and conversions, to provide you with a clear picture of your pay-per-click campaign performance.
Total Customization
Customized, highly relevant Google pay per click strategies that connect with your target audience can help you outperform the competition. PPC provides you with access to a variety of marketing data that you can use to enhance the efficacy of your ads. Each and every component of your pay per click campaign, including the keywords, audience targeting, ad placements, and even the particular zip codes in which you want your advertisements to appear, may be customized.
Why Pay Per Click Advertising is a Great Investment
It is possible to exceed the competition if you develop customized, highly relevant Google pay per click tactics that resonate with your target demographic. PPC offers you access to a range of marketing data that you can use to improve the effectiveness of your advertising by tailoring them to your target audience. A pay per click campaign may be modified in a variety of ways. The keywords you use, the audience you target, the ad placements you use, and even the zip codes in which your adverts appear can all be adjusted.
Are you finished with your pay-per-click (PPC) search engine marketing campaign and ready to launch it? You will learn the foundations of search engine marketing as well as how you may profit from the expertise of our SEM agency in order to enhance your competitive advantage in the market.
The top three postings on search engine results pages get 46 percent of all clicks (WordStream)
Google receives more than 167 billion queries per month (Search Engine Land)
PPC does not need the ongoing maintenance and care of a computer system.
Paid search enables for more accurate monitoring.
PPC clicks convert at a rate that is 1.5 times higher than that of organic search clicks (Moz)
SEM enables you to target specific local populations on the internet.
There are over 2.05 billion online buyers in the globe, and this figure is growing by the minute and hour. When you consider that there are more digital marketing platforms and eCommerce channels being launched every year, investing in PPC services is one of the finest choices you can make to keep your company afloat and to soar past the competition.
Is your organization using a pay-per-click (PPC) marketing strategy? If you need help making the best advertising selections for your company, our PPC advertising agency is here to help you out. We integrate your vision with our paid search marketing knowledge in order to boost your sales prospects and produce rapid marketing successes for your business.
It is not necessary to wait until you are losing consumers to your competitors. Now is the greatest moment to partner with our PPC management firm and start generating leads and converting them into sales. To get a free estimate on your project, please contact our pay per click advertising company immediately.
Why Should I Advertise With Pay-Per-Click Ads?
PPC advertising is a flexible internet advertising approach that allows you to set a budget and alter it as needed. Most significantly, you will be able to specifically target your ideal demographic, which is hard to do with conventional advertising or traditional digital marketing efforts. The insights gained from the data gathered by PPC ads are priceless since they provide you with a more accurate picture of your consumers' actions and preferences. Your sponsored advertising campaigns display above all organic results in search results, allowing you to outrank your competition and boost the effectiveness of your search engine optimization (SEO) efforts.