Web Development Service Company in Delaware
In the realm of the internet, a website serves as the first point of contact between a company and its clients. A significant part in web development is played by web design since it creates the initial impression, which is quite important in the corporate world. VentCube offers the most dependable web development services company in Delaware, backed by a talented team of designers that create visually appealing websites. As a successful web development business, we have a competent team of web developers that work tirelessly on the most up-to-date technologies in order to provide exceptional website development services to our clients. They are capable of developing high-performance static websites, user-friendly dynamic websites, single-page websites, and feature-rich multi-page websites for e-commerce and business applications, among other things.
Innovation & Determination
Affrodable Service
You Talk, We Listen
We Value Integrity
We Know SEO
We Create Outstanding Designs
We Use WordPress
We Write Code That Works
We Quantify Our Success
We Deliver On Time
Increase in organic traffic
Roni Deluz -

Naturopathic Doctor
"Highly Recommend Agency"
I recommend VentCube for any digital marketing. The team is very knowledgeable and always has a lot of creative ideas on how to get the most out of your campaign. They are also great to work with, they are kind, attentive, and willing to go above and beyond on any task you give them.
Increase in organic traffic
Greg Herring -

Chief Executive Officer
"They helped me with my SEO strategy"
I always find myself reaching out to VentCube when I need assistance with my digital marketing campaign. As the head of their digital team, they are experts in their field and I trust them implicitly. They helped me with my SEO strategy and came up with a unique plan that really paid off!
But don't just take our word for it
Is VentCube the best Digital Marketing Service Prodider? Let's ask our users and tech experts.
VentCube offers a reliable web design service with excellent customer service. It's easy to connect with support by chat and their staff is both friendly and helpful.
I would highly recommend Ventcube Internet Marketing. They are great to work with. The traffic to our website has increased thanks to their SEO program.
We at Kee Service were very impressed with the all aspects of our new website. We would highly reccomend VentCube to anyone looking to build a new website.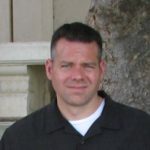 John Coakley
CCM Construction
Within six months, VentCube's SEO work catapulted our 'TP' product line into top page rankings. As a result, our business has reaped the rewards of the work VentCube provided and will continue providing on our future SEO needs.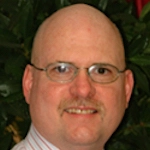 William Miller
- D.M.D. Dentist
It has been a pleasure working with VentCube. I appreciate your dedication to the projects that you and your team are on. It is nice from the customers stand point to be able to get in touch with you and your team and you guys always made yourselves available.
Mike Rigdon
Universal Automation
This was the first time I developed a web site so I couldn't have asked for a better or easier group to work with. The entire process from sales through development and launch was timely and extremely efficient. A fantastic experience all around!
Awesome, Awesome company!!! VentCube has been helping us for years. They created our website and have continually updated it and adjusted to our growing and changing company. They have increased our online presence in every area we take on. Recently we had some of our listings hacked. Found it on Saturday and everyone started working on it asap and by Monday morning it was all fixed in time for the workday. You can rest comfortably when Thrive is looking after you. Thanks VentCUbe team for everything you do for us.
Tom Focht
All Pro Door LTD

VentCube implemented some design aspects into our website, which I had wanted to try since the business was started. VentCube provided a team of relevant experts who worked with the email postcards that we send out, scheduling and design aspects for individual pages. During the development process, VentCube sent me working models, listened to my critiques, and made appropriate changes, explaining why certain elements were built as they were. VentCUbe has also helped me manage our pay-per-click advertising as well as handling our SEO.
Michael Arden
Elephants Remember
Are you looking for Web Development services in Delaware?
We all know that having a website is the most effective piece of marketing armor you can put on. VentCube focuses on developing strong websites that are personalized to your company plan while maintaining the highest level of quality in every aspect of the design. We make every effort to study, integrate, and process your vision in order to provide the finest possible result.
We construct websites on the most popular open source platforms, enabling them to perform better in e-Commerce, content management, employee collaboration, and business process automation. We have successfully delivered our products all over the world, including the United States, Delaware,  California, Texas, New York, Washington, San Francisco, Massachusetts, Florida, Nevada, Alabama, Chicago, India, the United Arab Emirates, the United Kingdom, and Singapore, among other places. We are currently expanding our product line.
Integrated Web Solutions (IWS) are a kind of web application that is integrated into a website.
Web Application Development on a Custom Basis
Mobile Application Designed Specifically for You
VentCube Web Designs is a web development company based in the Delaware.
Have questions about our services?
Advanced Web Development Services In Delaware

Responsive Web Development
The ability to adapt to different screen sizes is maybe the most significant advantage of a website. It is likely that you are losing a significant amount of online traffic if your website is not responsive or not suited for multiple devices. In addition, we provide responsive site design services that perform effectively on all devices of any size, resulting in increased conversions.

CMS Based Website Development
The CMS (Material management system) solution assists users in the efficient usage of online content. We provide customized content management systems (CMS) to improve company production at competitive pricing. VentCube provides a variety of content management system (CMS) web development services that assist you in customizing your content to meet the needs of your target audience and attracting and engaging them.

User-friendly Website Development Service
At VentCube, we offer website creation services for businesses of all sizes, tailored to their specific needs and requirements. We will design and develop a website that is both efficient and easy to navigate, and that will completely meet your needs. Our enthusiastic staff systematically organizes all of the components by using cutting-edge tools and technology to ensure that consumers have a hassle-free browsing experience.

Frontend & Backend Development
Providing you with compelling feature-rich frontend and backend web development services to help you achieve scalability, agility, and security in your business operations via the use of web development services.

Business Websites
When compared to an educational website, a business website requires additional capabilities and features. Our experts are fast to recognize the requirement for essential components on your website and design them in order to provide your company website even more power and functionality.

Website Maintenance
We are a forward-thinking web building firm in the United States that encourages existing and potential clients to keep their websites up to date on a regular basis. It is our responsibility to keep a record of your website, remodel it at the customer's request to achieve the desired results, and give rapid technical support.
VentCube's Web Development Services in Delaware Solve Real Time Business Issues
According to research, 75% of customers make decisions about a firm based on the information provided on its website. Because of the plethora of free tools and tutorials available, everyone these days understands how to design websites. VentCube, however, specializes in developing websites that are SEO optimized and able to generate conversions for its clients. With our VentCube website creation expertise, we can guarantee that your website satisfies all of your company goals from start to finish.
Common metrics of digital success we have experience with include:
User Experience Has Been Improved

Designing and Rebranding a Successful Digital Presence

Improved SEO rankings as a result of the intuitive user interface

CRO is an abbreviation for Conversion Rate Optimization.
We Like Building High Performing & Result Orientated Websites
Our team of designers and website developers in Delaware provides experienced solutions to help you achieve your company objectives while also developing websites that help you through the digital transformation process.
A prominent web development company like us understands that the usability, accessibility, and general design of your website have a direct influence on the market success of your business. As a result, we make it a point to use the most up-to-date web technology to ensure
Sound Technical Expertise in Website Development

HTML5 Web Design & Development
Our HTML5 experienced web developers build and install entire solutions that are tailored to your company's specific needs. They also assist you in optimizing website performance by concentrating on scalability, loading speed, and responsiveness, among other factors. VentCube's end-to-end HTML5 solutions, which include everything from design and development to strategy and consultancy, are critical in allowing VentCube web development services to be provided to entrepreneurs and enterprises in the United States.

WordPress Website Design & Development
WordPress-based websites are our specialty, and VentCube has unmatched expertise in designing and constructing engaging, personalized websites on the WordPress platform. Our WordPress web solutions provide organizations with high-performance, secure, scalable, and feature-rich digital products that help them establish a strong brand presence online and in the real world. For those seeking top-notch web development services in the United States, you've arrived at the perfect location. Our talents and experience can assist you in achieving success at every stage of your company venture.

Enterprise Web Development Services
Because we understand the demands of businesses, we mold our web solutions to develop completely customized, secure websites that operate effectively, handle consumer pain points, and provide results for our clients. Organizations benefit from our innovative digital solutions, which simplify procedures and promote development. Digital changes may be facilitated by VentCube, which has the resources and knowledge to assist you not only overcome industry-specific business issues, but also ensure that you achieve your objectives and vision in an efficient manner.

Laravel Web Development Solutions
In order to create and construct web-based products and applications that comply with industry standards and best practices, our skilled Laravel developers use rigorous development processes. The Laravel web services provided by VentCube allow enterprises to get faster outcomes. Our professionals are committed to offering customers with scalable business solutions that help them increase profitability, improve customer experience, and increase efficiency via high-quality Laravel web application development services.
Advanced Web Technologies To Overcome Complex Business Challenges
As a professional web design and development business, we use the most up-to-date tools and technology to satisfy the specific requirements of each project.

PHP
We have a highly trained staff of web developers that specialize in PHP web development. We provide our consumers with the certainty that they will get the useful services that they want.

React JS
Our React JS engineers are experienced in developing a robust online application that allows for seamless SEO integration, known as SCAND React.

Python
Python is a computer language that is interpreted and may be used for a variety of tasks. We create an app that is agile, effective, and secure, as well as having an eye-catching design.

ASP.NET
ASP.NET is a service-side web application that is free and open-source. We're here to share some of our most innovative ideas with our clientele.

Node JS
Take advantage of our Node.js web developers' extensive knowledge and qualifications to acquire substantial web application development that meets your company requirements.

AngularJS
Our AngularJS developers are capable of developing web solutions that are cross-platform compatible and include dynamic user interfaces and intensive user experiences.

Ruby on Rails
At VentCube, we are enthusiastic about Rails, and our Ruby on Rails engineers are capable of creating attractive web apps that make use of the most up-to-date technology.

Explore Our service plans

Research Create

Promote

Analyze

Optimize
Questions? We have answers.
What makes Us Different in Delaware?
Quality adhesion
We follow the most up-to-date coding standards and quality assurance procedures. We do not bargain on the quality of the results.
Dynamic Technology
It is compatible with a wide range of applications and browsers since our code has been thoroughly tested by the W3C. We provide a site design that is exceptionally easy to maintain.
Technology Skilled Web Developers
We have a development team that includes over a hundred subject experts with an average of 10 years of experience staying on top of industry and technological changes.
Excellent User Interface
We believe in a highly adaptable and extendable active user interface that is very configurable. Our exceptional user interface (UX) designs provide good customer interaction.
Security Assurance
Web applications' functionality may be compromised in a variety of ways, and we offer high-end protection against malicious tactics that do so.
Minimal Maintenance
Our site development services need little to no upkeep, if any at all. It enables for long-term benefits by lowering expenditures over time.
Why You Should Choose Us for your Website Development?
Creative Web Designing
We create for you amazing and unequaled VentCube designs that use the most relevant picture and text material to ensure that your website stands out as distinct and classic as possible.
Custom Build
We have a committed team of engineers that work hard to make your website entertaining and personalized to meet your company objectives and needs.
Secure
Our projects are completed with total responsiveness while emphasizing all-time security. We achieve this by using the finest available open-source software platforms.
SEO Friendly Websites
If it doesn't look nice, it isn't finished. Our specifically qualified SEO staff will enhance your high-quality website by making it more user-friendly and SEO friendly in order to attract your website visitors.
Innovative
We recognize the significance of quality when it comes to new ingredients, which is why we supply you with the most secure and premium technology available on the market.
Open Source
The greatest open-source platforms such as WordPress, e-commerce, Magento, Joomla, and other similar platforms are used to construct B2B websites that are constantly updated to assure the success and good development of your company.
What is the difference between my CMS, DNS, hosting, FTP, etc.?
There are so many acronyms. You basically have to be an expert in website development in order to speak about website development, much alone discuss it. Let's have a look at some of the most often used terms:
CMS: This is an abbreviation for "Material Management System," and it refers to the platform that you use to manage and change the content on your website. Many distinct software solutions go by this name, and they are all useful. Despite the fact that we favor and are experts on the WordPress platform, we also deal with Drupal, Magento, Joomla, Sitecore, and a variety of other platforms.
Hosting: Every website has a physical home on a computer someplace. A hosting service is a corporation that has computers that are specifically designed for the purpose of storing and retrieving webpages. These sorts of machines are referred to as "web servers" in the industry. Clients are provided with a username and password so that they may access items such as billing and contact information, make technical changes, manage the websites hosted on their account, and so on. GoDaddy, DreamHost, Amazon Web Services (AWS), and WP Engine are just a few of the hosting firms that are often used.
There are many types of specialist hosting that you could be interested in, including the following:
Shared hosting is the most popular kind of webhosting service. Hundreds, if not thousands, of other websites will share the same machine on which your website will be hosted. For websites that get a small amount of visits, this is generally the most cost-effective choice, and it is often sufficient. However, the most significant danger of shared hosting is that if another website on the same server as yours gets a large amount of traffic or is even attacked, your site will suffer as well as the other.
Dedicated hosting is a kind of web hosting that is dedicated to a single client. Dedicated hosting eliminates the disadvantages associated with shared hosting by providing your website with complete access to the full computer, which is not shared with any other websites or customers. There are other reasons to use dedicated hosting, including security and privacy concerns, but resource management needs are the most often cited reason for doing so.
VPS hosting (Virtual Private Server) is a kind of hosting that has lately gained popularity due to its cheap cost and extensive features. It's a kind of happy medium between dedicated hosting and shared hosting services. Because you get a dedicated amount of processing resources and may have total control over the server software, a VPS (or "virtual private server") is similar to dedicated hosting – but the VPS is not really a physical machine on which your website is hosted. VPS stands for Virtual Private Server, and it is difficult to understand without detailed knowledge of hardware virtualization. Think of it as renting an apartment.......................................... Your website is a self-contained unit in its own residence. It has total power over the apartment; it can watch whatever television it wants and switch on and off the lights whenever it wants, and no one will object. (Shared hosting is analogous to your website sharing an apartment with a large number of other websites.) Furthermore, dedicated hosting is equivalent to your website owning the whole building.) The benefit of using a virtual private server is that all of your neighbors have the same restrictions that you have. Because there are barriers between you and them, nothing they do will have an impact on you. Furthermore, it is far less costly than a specialized solution.
Cloud computing is a made-up jargon that has no real meaning. While we've seen it used to both virtual private servers and shared hosting environments, it truly means nothing. In the meanwhile, your website is still alive and well on a computer somewhere in the globe, potentially on many computers, and it may or may not be sharing a computer with other websites.
We use FTP (short for "file transfer protocol") and SFTP (short for "secure file transfer protocol") to interact with the server (or huge fancy computer) on which your website is kept (also known as "hosted"). Because we need a method of transferring and managing the data stored on that machine, FTP is used.
SFTP is essentially the same thing as FTP, but it makes use of certain technologies to ensure the security of file transfers. FTP is equivalent to SFTP in the same way that HTTP is equivalent to HTTPS. For FTP or SSH credentials, we typically need the following information: 1) the hostname, 2) the user name, and 3) the password.
DNS: We've gotten down to the nitty-gritty now. Remember how every website has a physical home on a computer somewhere? Even the smartphone or computer you're using to read this has been issued a "IP address," which is a numerical address that can be accessed by other machines on the network. Many websites may be accessed simply putting this number into the browser's address bar, however numerical addresses are very difficult to remember. Do you really want to put 172.217.6.14 into your browser every time you want to go to Google? You'd have to if DNS wasn't available!
DNS (short for "Domain Name System") is a system that converts domain names (such as www.google.com) into numerical addresses so that your website may be identified by a name that people can remember. When redesigning a website, we may request access to the client's domain name server (DNS) so that we may redirect the domain name to a different location. This is because we often relocate the website to a new web host (or server) throughout the redesigning process. Visitors may never notice that anything has changed, other than the fact that they are now seeing a stunning new website. This is due to the fact that DNS handled the address change. Isn't that interesting?
Registrar: The registrar is the company from whom you purchased your domain name. Because so many companies offer both domain registration and DNS services, understanding the differences between the two can be difficult. In essence, a registrar is simply a company that has a certain amount of control over something known as a "top level domain" (TLD), such as.com,.net,.org,.coop, and so on, and resells domain names that contain this TLD to other companies. Registrars that are often used include GoDaddy, Namecheap, and Network Solutions.
If we are unable to access your DNS and we need to migrate your website hosting, we may request access to your registrar. We'll utilize your domain's registrar to direct it to a different DNS service, such as Cloudflare, so that we can ensure that your domain name refers to your new website hosting provider.
Content delivery network (CDN), which is an abbreviation for "content delivery network," is a collection of computers located in various locations around the world that will take the static files on your website (such as photographs or videos, or other media and downloads) and store them on their network of servers located throughout the world. While visiting your website, visitors will download pictures or files from the computer in the CDN that is geographically nearest to them, rather than from your website's web server. This has the effect of not only speeding up the loading time of your website, but also avoiding your website from being taken down by a big quantity of traffic.
How long does a website redesign take?
A website may take anywhere between six and twenty-four weeks to design and publish, depending on its size, complexity, and, most importantly, the level of active participation of the customer in the process. There have been some really enormous initiatives that have beyond the one-year mark.
To create and provide the most user-friendly, accessible, and speed-optimized websites possible, we have assembled a team of developers and web designers, as well as project management systems.
Because the process is extremely collaborative, the length of time it takes to complete a site might vary depending on how fast customers are able to reply to inquiries or approve areas of the site that serve as inspiration for other parts. We adapt and readjust in order to produce the finest user experience and the best representation of our customers' vision. While a result, delays are inevitable as we receive feedback and perfect our sites.
We want your website to be a success, and we know how to make it happen. We know marketing and design in Delaware, and our clients know their company and their consumers. When everyone keeps to their strengths and works together, we all win.
What happens if my site breaks?
We're always here to assist you! We can provide coverage for both emergencies and non-emergencies. Just make sure to include as many specifics as possible about the problem, such as the browser you were using when you noticed the problem, the operating system on your computer, the time of day, the actions you were performing, the device you were using when you noticed the problem, and so on and so forth.
Additionally, we may give a maintenance agreement to assist in preventing many typical site crashes from ever occurring in the first place, if necessary. Thus, difficulties are reduced, and you can rest certain that if and when problems do arise, you will be covered! -
Can you handle ongoing maintenance?
Yes! In fact, if we were to design and build your website, we would be delighted to take care of the ongoing upkeep. We'll be the party that's the most intimately knowledgeable with how your website operates, and we'll stay on top of any updates and fixes that need to be applied to keep the site running smoothly.
In addition to CMS upgrades and hosting management, content updates and security monitoring, maintenance plans may cover a wide range of additional technical and editorial services.
Contact us if you would like to learn more about Web Development for your company.
Consider partnering with Oneupweb for web development services that are backed by years of expertise and customized to your brand's demands and ROI objectives. Please have a look at our website development services to learn more about how we can assist you with your development requirements, or contact us right now.
How do I associate with VentCube?
The procedure starts as soon as you contact us with your needs and specifications. We will review your needs and react to you as soon as possible. You will be able to choose the engagement model that best matches your needs based on the results of the subsequent conversation. As soon as it is completed, we will begin the process of development.
How much time-consuming it is to complete a website?
The time limit for any online assignment is usually specified by the customer who is responsible for the project. If you have a certain time frame in mind, we will make every effort to put it together for you. The most common cause of a delay in the creation of a website is the time it takes for the customer to provide us the material for the various sections.
What are your payment steps?
We request a 50 percent down payment of the contract amount at the time of project commencement in order to proceed. When you have approved the design and we have finished developing the whole site, we will show you the site as it appears on our server. Following your acceptance, you will be required to pay the remaining 50% in order for us to move the whole site to your server.
Will I be having a full time dedicated developer?
To be clear, you will have your own team of devoted engineers that will devote 180 hours in a single month to your project. Take advantage of our ready to use information technology infrastructure and dedicated leased lines, which will eliminate the need for work interruptions.
Can I select my preferred developer?
Yes, you have the option to choose which developers you want to work with. The firm supplies the customer with resumes of chosen programmers, which are then sent to the client. After that, the customer chooses a handful of them to work on the project.
How many developers can I hire for my project?
You have the option of hiring as many developers as you desire. When it comes to the amount of developers you recruit, it is totally dependent on the complexity and needs of your project. If you have a project with a high degree of intricacy, on the other hand,
How about the legal side – Non-Disclosure Agreements, Contracts, etc.?
Yes, of course, both are available, as well as more options. This contributes to the transparency, safety, and organization of our business partnership.
There are usually a few things that we have to consider with any job we undertake:
Complete proposal including deliverables, scope of work, timeframe, and cost estimates
Terms & Conditions for Invoices
Agreement on Confidentiality
Site plan for the project
Cuts for the layout
Drafting a visual version
What are your price ranges and how do you charge?
The price structure of VentCube is straightforward and straightforward. We have nothing to hide, therefore below is an example of what we routinely charge for a range of web project types, based on our regular business procedure and pricing structure. Please have a look at our product lines.
The reason we don't charge by the amount of pages or depending on the size of the firm is because these types of pricing are sometimes deceptive and complicated, and we want to operate a fair and honest business. We value our customers' time and money and treat them as such.
In the event that you are unsure about your needs, please inform us. We would be delighted to be of assistance to you!
And how do we charge, and what is our policy on payments?
Small and medium-sized projects: 50% of the total cost when the work begins. 25 percent before to the commencement of programming, and the remaining 25 percent after the completion of the project and its deployment.
When it comes to large or customized web application projects, 35 percent of the total cost is due when work begins. 35 percent on the completion of a mutually agreed-upon intermediate milestone, and the remaining 30 percent on the deployment of the whole project.
On occasion, we are asked whether we would be interested in completing work before we are paid. Please keep in mind that this will never be an option. Please feel free to go over our justifications.
You will find us to be accommodating when it comes to payment options. We accept credit cards, cash, checks, and bank transfers, as well as bartering provided your offer is in line with our requirements.
If you are unsure about the services you need, please let us know as soon as possible. We would be delighted to be of assistance to you!
Do you work for clients abroad? If yes how?
Yes, we do, and we do it rather often! In today's virtual world, distance is no longer a hindrance.
The VentCube team is using the most up-to-date technology to bring you the whole web development process directly to your computer display, allowing you to have the ability to examine your project as it is being developed in real time.
The following methods of communication are available 24 hours a day: email, phone, and live chat (Skype, MSN, YIM).
We follow the same business practices for all of our customers, which is as follows:
Inquire about our proposal
You have given your consent for a 50 percent down payment.
The initial cut (draft design/project) is the most important.
Your comment, followed by your approval, is much appreciated.
Rework in accordance with your standards, as well as research and testing
Following the payment of your balance, the deployment will take place.
 
We are just as effective and responsive as your local team, and we would like to demonstrate to you how much more effective and responsive we are!
What kinds of clients do you work with?
We primarily serve small to mid-sized businesses as well as non-profit organizations in Delaware, but we can provide excellent value to organizations of almost any size. However, although we have the knowledge and skills to deal with huge corporations, we are also able to provide world-class services at prices that are reasonable to small businesses.
What if all I need is a makeover of my current website?
That is something we do as well. We are dedicated to meeting the individual requirements of each customer. Whether this is a whole new site or just an update or refresh of an existing one that has grown a touch stale.
Will you help me get my website found on Google?
If a company's website cannot be discovered by individuals who are looking for the products and services that the company provides, the website is practically worthless. As part of our website creation contract, we give introductory search engine optimization and local search marketing services. More complex services, on the other hand, will need a separate agreement.
How do you know that my new website is working as required?
Before launching your website, we do a variety of tests and other processes to ensure that it performs as promised and satisfies industry standards. One of the many aspects of our testing is to ensure that your site appears correctly in all major browsers, loads within acceptable limitations, and functions properly with all plugins and third-party integrations, among other things.
Are a web developer and a web designer the same thing?
No, not at all. As an example, consider the following:
As a web developer, you're more concerned with the functionality and features of a website, as well as being familiar with the programming languages that are necessary to build those features. When it comes to implementing functionality, web developers will still need to be familiar with the aesthetics and art direction of the site.
A web designer is responsible for creating the logos, images, and layout that are used to establish the overall appearance and feel of a site. These materials will be created by web designers with the use of applications such as Adobe Photoshop and Illustrator. A web designer who has a working grasp of coding will be able to communicate more effectively with the web developer.
A developer that has both programming and design talents is incredibly useful, and he or she might serve as an excellent project manager on any web-based project.