Ecommerce Marketing Service Company in Delaware
The online sector is a highly competitive one. Online shops that wish to succeed must have a well-thought-out marketing plan. You can develop competitive campaigns that generate online orders, repeat customers, and money that fuels your company's growth with the help of VentCube's eCommerce marketing services company in Delaware.
Ecommerce marketing may help your firm achieve a variety of objectives, from increasing brand recognition to increasing online sales and even establishing brick-and-mortar shops. At VentCube, we provide a comprehensive suite of eCommerce marketing services in Delaware that make the process of implementing eCommerce marketing straightforward.
Innovation & Determination
Affrodable Service
You Talk, We Listen
We Value Integrity
We Know SEO
We Create Outstanding Designs
We Use WordPress
We Write Code That Works
We Quantify Our Success
We Deliver On Time
Increase in organic traffic
Roni Deluz -

Naturopathic Doctor
"Highly Recommend Agency"
I recommend VentCube for any digital marketing. The team is very knowledgeable and always has a lot of creative ideas on how to get the most out of your campaign. They are also great to work with, they are kind, attentive, and willing to go above and beyond on any task you give them.
Increase in organic traffic
Greg Herring -

Chief Executive Officer
"They helped me with my SEO strategy"
I always find myself reaching out to VentCube when I need assistance with my digital marketing campaign. As the head of their digital team, they are experts in their field and I trust them implicitly. They helped me with my SEO strategy and came up with a unique plan that really paid off!
But don't just take our word for it
Is VentCube the best Digital Marketing Service Prodider? Let's ask our users and tech experts.
VentCube offers a reliable web design service with excellent customer service. It's easy to connect with support by chat and their staff is both friendly and helpful.
I would highly recommend Ventcube Internet Marketing. They are great to work with. The traffic to our website has increased thanks to their SEO program.
We at Kee Service were very impressed with the all aspects of our new website. We would highly reccomend VentCube to anyone looking to build a new website.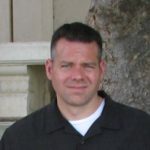 John Coakley
CCM Construction
Within six months, VentCube's SEO work catapulted our 'TP' product line into top page rankings. As a result, our business has reaped the rewards of the work VentCube provided and will continue providing on our future SEO needs.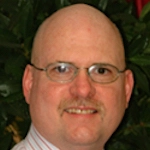 William Miller
- D.M.D. Dentist
It has been a pleasure working with VentCube. I appreciate your dedication to the projects that you and your team are on. It is nice from the customers stand point to be able to get in touch with you and your team and you guys always made yourselves available.
Mike Rigdon
Universal Automation
This was the first time I developed a web site so I couldn't have asked for a better or easier group to work with. The entire process from sales through development and launch was timely and extremely efficient. A fantastic experience all around!
Awesome, Awesome company!!! VentCube has been helping us for years. They created our website and have continually updated it and adjusted to our growing and changing company. They have increased our online presence in every area we take on. Recently we had some of our listings hacked. Found it on Saturday and everyone started working on it asap and by Monday morning it was all fixed in time for the workday. You can rest comfortably when Thrive is looking after you. Thanks VentCUbe team for everything you do for us.
Tom Focht
All Pro Door LTD

VentCube implemented some design aspects into our website, which I had wanted to try since the business was started. VentCube provided a team of relevant experts who worked with the email postcards that we send out, scheduling and design aspects for individual pages. During the development process, VentCube sent me working models, listened to my critiques, and made appropriate changes, explaining why certain elements were built as they were. VentCUbe has also helped me manage our pay-per-click advertising as well as handling our SEO.
Michael Arden
Elephants Remember
eCommerce Digital Marketing Company in Delaware Offers the Best of Both Worlds
Consumers are increasingly taking advantage of the ease that internet purchasing provides. Customers may shop online 24 hours a day, seven days a week, bypass checkout lines, access worldwide brands and locate everything in one convenient location. As an additional incentive for consumers to buy from online vendors, they often provide lower rates, free delivery offers, and an extensive selection of product alternatives and price comparisons.
There are around 2.05 billion digital purchasers worldwide, according to estimates. Experts expect that by 2022, this number will have increased to 2.14 billion. As the global usage of the internet continues to grow, a vast number of eCommerce companies in Delaware are being forced to contend with fierce competition and stringent industry standards.
Have questions about our services?
What Included Our Ecommerce Marketing Service
eCommerce SEO
Improve your search engine presence while developing your thought leadership brand. Ventcube's eCommerce search engine optimization (SEO) solutions are designed to help your business stand out from the crowd and outperform the competition in search results. Keyword research, local SEO, technical optimization, email marketing automation, and a Google Analytics assessment are all included in our SEO services package.

eCommerce Content Marketing
Increase the amount of time people spend thinking about your brand and improving your search ranking. Our eCommerce content marketing tactics are focused on increasing brand recognition and increasing the effectiveness of your product promotions. Blog pieces, product descriptions, social media material, and downloadable product manuals are all things that we do.

eCommerce PPC Management
Connecting your online business with the right consumers at the right time requires the use of the appropriate technology platform. Our eCommerce marketing business does advertising evaluations to assist you in acquiring qualified traffic from customers with high purchase intent. Landing page conversion, paid to advertise, eCommerce remarketing, and ad A/B split testing are some of the services we provide.

eCommerce Web Design
Our eCommerce website marketing professionals will draw attention to your site's unique value proposition, streamline navigation, and remove any redundant form fields that may be present. In order to achieve the optimal balance between text and graphics, we do extensive research. As a result, we guarantee that your eCommerce website delivers the greatest possible user experience for your customers.

Shopify SEO
At VentCube, we take a comprehensive approach to Shopify search optimization, from beginning to end. In addition to Shopify SEO audits, our SEO professionals undertake keyword research, on-page and off-page optimization, and backlink assessments. This enables us to apply data-driven SEO tactics and capture the leads and revenue that you are looking to generate.

Shopify Web Design
Make use of Shopify's comprehensive cloud-based eCommerce platform and easily changeable themes to highlight your company's unique selling proposition (USP) (USP). During our first meeting, our Shopify web designers will identify your objectives, as well as your company's distinctive branding and marketing.

Social Media Marketing
Our social media managers collaborate closely with our digital marketing professionals to provide eCommerce marketing services in Delaware that are results-driven. We use organic and paid social media marketing methods to help you get a competitive advantage in your industry. Our staff optimizes your social media postings, responds to customer reviews, engages with your followers, and publishes relevant material with your audience.

Amazon Marketing
With the assistance of VentCube, you may develop a lucrative Amazon marketing plan. Using Amazon Marketing Services, we optimize your Amazon product pages, create targeted eCommerce content marketing methods, and promote your items on Amazon (AMS). Allow us to assist you in improving your marketing strategy and increasing customer trust.
Create a Winning ecommerce Marketing Campaign in Delaware and Turn First-Time Buyers into Repeat Customers
A poor conversion rate is generated by online merchants that do not properly market and showcase their items on their eCommerce websites. Increase the quality of your user experience and develop an eCommerce marketing strategy that is centered on your customers.
VentCube Internet Marketing Firm is a renowned eCommerce marketing agency in Delaware, United States with a long history of accomplishment. We provide eCommerce website marketing solutions that are designed to assist companies to increase the effectiveness of their online campaigns and attracting more clients. Partner with us and allow us to assist you in increasing the amount of money generated by your online business.
eCommerce Marketing for Businesses in Delaware
Zoom Past the Competition through eCommerce Online Marketing
In eCommerce marketing, there are several problems that company owners must overcome, including attracting the proper clients, nurturing your ideal prospects, and producing targeted traffic. Our experience as an eCommerce marketing company  in Delaware has given us a thorough understanding of the complexities and demands of the online company sector. As a result, we provide eCommerce solutions that are specifically adapted to your needs and specifications.
The implementation of cross-channel digital marketing techniques by VentCube is intended to assist our company partners in achieving their marketing objectives. Using tried-and-true optimization
Search Campaigns: +449%
Google Shopping Conversions: +72%
Click-Through Rates (CTRs): +138%
Average Position: +76%
Website Traffic: +70%
Year-over-Year (YoY) Transactions: +81%
Organic Revenue: +130%
Why Use Ecommerce Marketing Services ?
Assuming that your clients are already using a variety of marketing channels, you should make your brand known to them on the platforms where they currently spend time. The product that you are offering is most likely being sought after by your new consumer, therefore making an investment in an eCommerce marketing plan makes the most sense to reach them!
The results of a recent survey show that 51 percent of Americans prefer to buy on Amazon and other online shopping websites, and 80 percent had made an online purchase in the previous 30 days.
The typical individual spends around 5 hours each week browsing through internet catalogs.
Marketing via eCommerce does not just apply to online merchants and eCommerce marketers, though. It is intended for companies with both brick-and-mortar stores and a strong internet presence to use. According to statistics, 56 percent of firms that engage in eCommerce digital marketing also have a physical presence where they offer their goods and services to customers.
Ecommerce marketing is a terrific marketing channel for company owners that want to offer their products in more than one location at the same time. The greater the number of locations that you can sell, the greater the number of customers you can reach. And the more money you earn, the better.
Benefits of Ecommerce Marketing
Here's a glimpse of the benefits you can receive for your online store when you use our eCommerce marketing services.
Leverage Customer Attention
When your prospective consumers view their receipt emails after completing a purchase, they are most likely to notice you. Promotion of new items and upselling are essential at this time. Your eCommerce marketing emails serve as more than just a notice; they also serve as a promotional opportunity. Sending cart abandonment emails is yet another excellent marketing strategy. The majority of the time, abandoned cart emails are sent to clients who did not finish the checkout process for whatever reason they had. Make certain that the subject line is succinct and to the point, while still being appealing enough to prompt action.
Word-of-Mouth
This effective marketing tactic from the past is now more effective than ever in the world of eCommerce marketing. When you promote your eCommerce items on social media platforms, you should make use of the word-of-mouth power that influencer marketing has to offer.
Drive Website Traffic
The most effective strategy to increase traffic to your online business is to promote to clients where they already spend their time online. Increased website traffic leads to increased sales as a result of the use of various marketing automation.
Conversion Tracking
The statistics have a lot of power, and the figures aren't deceiving. The ability to track your return on investment down to the penny is the fundamental value of having an eCommerce marketing strategy, and it makes it much easier to set a marketing budget.

Explore Our service plans

Research Create

Promote

Analyze

Optimize
Questions? We have answers.
What is eCommerce marketing?
The process of increasing awareness and persuading individuals to take action in support a firm that sells items or services via the internet, as previously said, is what we call eCommerce marketing. When it comes to eCommerce marketing, any method that is employed with the purpose of selling a product or service that will be offered online may be characterized as eCommerce marketing. This is a logical and reasonable definition.
Why invest in eCommerce marketing services?
Understanding the importance of eCommerce marketing and the services it provides is beneficial whether you are in charge of a brand-new or experienced eCommerce firm. There are a plethora of compelling reasons to devote time to internet marketing for your company in today's world of consumers.
Here are a few examples of results that highlight this point:
93% of online experiences start with a search engine
80% of shoppers do product research online
76% of U.S. consumers shop online
76% of U.S. shoppers have made an online impulse buy
69% of U.S. shoppers have purchased an item online
64% of consumers prefer the convenience of online shopping
People still shop in traditional establishments, but more and more are turning to the Internet to locate their next purchase – and they have plenty of options. If you want to differentiate your firm from rivals and acquire these sales, you must include eCommerce marketing as part of your overall business development plan.
Although you may have a brick-and-mortar business in addition to your online store, eCommerce marketing is still an important approach to implement. Keep in mind that 80 percent of customers do product research online. Making your organization easily accessible on the Internet is essential if you want those buyers to discover your firm.
Why eCommerce Marketing is Essential for Your Business?
Create brand awareness and drive qualified traffic to your online store by using social media.
eCommerce will be around for a long time. Utilize online platforms to your advantage and outperform the competition by providing an omnichannel customer experience to your customers. To assure your success, our eCommerce marketing business develops a dynamic and customer-focused eCommerce website marketing plan that is tailored to your specific needs.
You may do the following with eCommerce digital marketing:
Organize Your Business Operations into a Centralized System
eCommerce web marketing enables you to construct a well-organized system of channels that are separate from one another. Monitor your leads and brand engagements with data monitoring tools, have access to multi-channel product listings, contact consumers across several web channels and streamline your management operations.
Improve the strength of your online foundation
Positioning your brand in front of prospective consumers and generating repeat customers are two important objectives. eCommerce marketing encompasses a wide range of web-based solutions, including as search engine optimization, social media brand management, and conversion rate optimization (CRO). When implemented effectively, these solutions have the potential to improve your online reputation while also expanding your reach.
Reduce the number of abandoned shopping carts and increase sales.
Shopping carts are abandoned during the checkout process, according to the Baymard Institute, which estimates that 69.23 percent of them are abandoned. You can persuade online customers to return to your site and finish their initial transaction by using integrated email marketing and eCommerce optimization services.
Increase the number of customers you have.
Reach out to a larger audience and broaden the scope of your company's operations. eCommerce marketing  in Delaware provides a plethora of options to interact with millions of prospects all over the world and increase the number of leads generated on your website. And, perhaps most crucially, your eCommerce site enables you to grow your company without having to relocate or expand into bigger facilities.
Increase the effectiveness of your business.
The assistance of reputable marketing for an eCommerce organizations may help your business grow effectively, expand your product offerings, and minimize unnecessary activities and processes from your workflow. eCommerce digital marketing enables you to apply data-driven tactics that are aligned with your marketing objectives in order to achieve success.
Reduce the amount of money that is wasted.
In order to achieve your company goals, eCommerce internet marketing is an excellent choice. Get specific information, keep track of your expenditures, and enhance your eCommerce marketing approach with these tools. If you allocate at least 10% of your yearly sales to internet marketing, you may get targeted outcomes while keeping your marketing budget under control.
Why You Should Choose Our Ecommerce Marketing Services
We Know Your Industry
We have previous expertise with digital marketing strategies for eCommerce businesses. We place your eCommerce company with a dependable and devoted professional that has extensive experience in eCommerce marketing and customer service. You may be certain that your company and the industry in which it operates are in the competent hands of someone who has a thorough understanding of both your company and the industry.
We Have Niche Knowledge
We have previous expertise with digital marketing strategies for eCommerce businesses. We place your eCommerce company with a dependable and devoted professional that has extensive experience in eCommerce marketing and customer service  in Delaware. You may be certain that your company and the industry in which it operates are in the competent hands of someone who has a thorough understanding of both your company and the industry.
We Stay Updated On Trends
Consumer preference is always changing, which makes eCommerce marketing a very involved process with consumers. We are well aware of this. We are always on our toes and strive to anticipate the needs of our customers whenever feasible. Your eCommerce firm will undoubtedly keep one step ahead of the competition if you maintain this kind of aggressive work culture.
Shortcut to Success
We do not operate on a one-size-fits-all basis. Our company recognizes your specialty as an eCommerce firm in the realm of digital marketing. When it comes to advertising, optimizing your website, and managing your social media, we don't handle things the same way we do for our customers in other sectors. You will be provided with an eCommerce marketing plan that is tailored to your company and unique to the industry.
In-House Specialists
Other marketing organizations outsource their work in order to keep their expenses as low as possible and/or because they do not have the necessary expertise to execute digital marketing themselves. Nevertheless, the level of service you get from outsourced labor is often lower than the quality of service you would obtain from in-house staff. This is why we engage each professional to assist our eCommerce customers from inside the company.
How much do eCommerce marketing services cost in Delaware?
Ecommerce marketing services are a long-term commitment that requires capital. Investment in eCommerce digital marketing services may range from $2500 to $12,000 per month, depending on the services chosen. Depending on the services, the agency, and the method that you pick, you may, nevertheless, personalize your prices.
Consider the following scenario: you want to start an advertising campaign for a new product.
Working with your eCommerce marketing business, you will evaluate several advertising choices, such as pay-per-click advertising, programmatic advertising, and geofencing advertising, and develop a customized strategy for implementing some of these tactics (or all three).

As part of your plan, you will be able to choose the amount of money you spend on each method.

Consider the following scenario: you wish to experiment with geofencing advertising. Easy. Start by deciding how much money you want to spend (or seeking help from an eCommerce marketing service). If you find favorable results, you may raise your advertising budget; if you see bad results, you can reduce your advertising budget.
Whichever option you choose, you have total control over how much money you invest and where that money is invested.

The flexibility to adapt and adjust your eCommerce marketing expenditures to your company's specific needs is a big benefit of using digital marketing techniques. Traditional marketing gives you less flexibility since it is more rigid. With traditional marketing, once you pay for a billboard, that's it. With digital marketing, you can alter your investment over time.
What is an eCommerce marketing strategy?
An eCommerce marketing strategy might relate to the overall marketing strategy that underpins your eCommerce store marketing activities, or it could refer to the many tactics and channels that are accessible to eCommerce marketers. eCommerce SEO is an example of a marketing approach used in the eCommerce industry.
What is the difference between SEO and eCommerce marketing?
What is the difference between SEO and eCommerce marketing?
SEO, or search engine optimization, is the process of increasing your website's visibility in organic search engines in order to maximize the quantity of traffic that gets to your website via organic search results. SEO is also known as search engine marketing. eCommerce SEO is comprised of SEO tactics that are specialized to the eCommerce industry.
eCommerce marketing is a broad phrase that refers to any and all digital marketing services that are used by an online retailer to promote their products and services. SEO, specifically eCommerce SEO, is just one part of the larger field of eCommerce marketing.
What is eCommerce digital marketing?
eCommerce digital marketing may seem a little repetitive, but it is important to remember that the vast majority of marketing techniques for an eCommerce company will be digital in nature. Traditional (non-digital) marketing tactics, on the other hand, maybe quite advantageous for eCommerce shops. For example, many eCommerce shops still send out physical catalogs to their customers.
How do I pick the best eCommerce marketing agency in Delaware?
In order to locate a credible organization, ask for customer testimonials and case studies, as well as check for evaluations from other sources. Also, look for a firm that has previous expertise in your sector or with websites that have comparable aims to what you are looking for. As long as you're reading this, we believe you've already discovered the greatest eCommerce marketing agency, so please contact us immediately to see if we're a good match for your company and budget.
What metrics should eCommerce marketing services measure?
The benefits of marketing your company online are immeasurable.
Focus on the metrics that are most important to you in order to get the highest return on your investment (ROI). It's important not to get caught up with vanity metrics. Despite the fact that these measures are visually appealing, they do not help your bottom-line objectives, such as growing your quarterly sales or yearly income.
The following are a few examples of useful metrics that our eCommerce marketing services  in Delaware place a strong emphasis on:
This metric measures the average amount of money spent on each individual order.
Cart abandonment rate: This metric measures the rate at which shopping carts are abandoned throughout the whole site.
Conversion rate: This metric measures the rate at which conversions occur across all channels, from transactions to sign-ups.
Cost per acquisition (CPA) is a metric that measures the average cost to get a new client.
While these measures are important to eCommerce businesses, the metrics that you should pay attention to may be different. For example, you may not be interested in increasing your average order value. Instead, you're hoping to lower the number of people who leave their shopping carts.
It is important to us that we understand what your firm hopes to achieve via e-commerce marketing.
At VentCube, we collaborate with you one-on-one to fully comprehend and learn about your objectives. When considering and investing in eCommerce marketing services, it is critical to keep this in mind. You want a strategic partner that knows your objectives and utilizes them as the basis for developing, leading and expanding your strategy through time.
Why choose VentCube for eCommerce marketing services?
We at VentCube are a reputable alternative for small-to-medium-sized eCommerce businesses. Why?
Businesses use our eCommerce marketing services for a variety of reasons, including the ones listed below: We at VentCube are a reputable alternative for small-to-medium-sized eCommerce businesses. Why?
Businesses use our eCommerce marketing services for a variety of reasons, including the ones listed below:
 Client satisfaction: 
We are really interested in your company's success. Because of this concern, we have responsive account managers, proactive team members, and attractive business strategies. As a consequence, it has generated over 400 testimonials and a customer recommendation score that is 488 percent higher than the industry average.
Results that are consistent: 
Results are important. They are the driving force behind your continuous investment in eCommerce marketing, which is why we place a strong emphasis on achieving tangible outcomes, such as sales. For some context, we've assisted our clients in the management of more than nine million transactions over the course of the last five years.
A strategy that puts the client first: 
At VentCube, we put the needs of our clients first. When you send us an email or ask a question, we will respond as soon as possible. You will not be kept waiting or in the dark. Instead, you have the assurance that you have a reliable partner, someone who functions as an extension of your team. We have a 91 percent customer retention rate as a result of this.
Prices that are transparent: 
With VentCube, you won't have to be concerned about last-minute fees or other unforeseen expenditures. All of our eCommerce digital marketing services come with clear pricing, which you can see on our website as well as in our brochure. If you want customized pricing, we will detail each delivery and its associated charge for your consideration.
Even though we have one of the most seasoned teams, we don't rely on educated assumptions to guide our decisions. Instead, we rely on statistics to guide our decision-making. In the last five years, we've assisted our customers in generating more than $1.5 billion in revenue by using our data, which includes billions of data points and is constantly being updated.
Partnership with our eCommerce marketing firm gives your organization access to industry-leading technologies, such as VentCube, as a result of your partnership with us. VentCube not only incorporates artificial intelligence, but it also provides tools for lead tracking, content personalisation, and other features.

Team with a lot of experience: 
We have an award-winning team of digital marketers working for us. Many specialize in certain sectors and aspects of internet marketing, such as social media marketing, ecommerce marketing, paid advertising, and others. When you work with VentCube, you have access to and may benefit from their experience.
By contacting us online now, you may begin promoting your eCommerce company on the internet with our agency.
How will our eCommerce marketing services help your business?
It is important to you that your firm achieves its objectives, whether it is growing online orders, decreasing abandoned shopping cart rates, or improving brand recognition. At VentCube, we customize our eCommerce marketing services in Delaware to meet your specific needs and assist you in achieving them.
Get a sneak peek at how our eCommerce digital marketing services may benefit your company right now by visiting:
Generate more online sales
Sales are the lifeblood of your organization.
That is why our eCommerce marketing services are geared toward assisting your company in generating more online orders. Depending on your objectives, your VentCube team may work to increase your average order value, order volume, or other KPIs.
Among the tactics, we may use to assist you in achieving your objective are the following:
This is the driving force behind your company's sales team.
In order to aid your firm in boosting the number of online orders, we focus our eCommerce marketing services on that goal. If you want to improve your average order value, order volume, or any other measure, your VentCube team may focus on that.
A multitude of strategies and methods may be used to aid you in attaining your goal, some of which are as follows:
With these tactics, your business can start generating more online sales and revenue.
Build brand awareness
The ability to raise awareness of a company's brand is critical to its success.
However, although brand awareness may not result in immediate sales, it does contribute to subsequent sales, customer retention, and the development of consumer loyalty over time. Brand recognition is important in eCommerce marketing, which is why it should be included in your overall marketing plan.
Some strategies our team can use to grow your brand awareness include:
Social media is being used to reach and establish connections with potential users.
Email is used to nurture prospects at the top and center of the sales funnel.
In order to entice potential buyers in your target group, you should use content marketing.
No matter whatever methods you choose to use, your personal account manager will develop a customized marketing strategy for each one. The fact that our customers have generated more than $1.5 billion in revenue from digital marketing in the last five years may be attributed to our customized methods to ecommerce marketing.
Improve website traffic
Traffic to your website is crucial to achieving your company's primary objectives, such as increasing sales.
As a result, our eCommerce marketing services are focused on increasing both the quality and quantity of visitors to your website from search engines. We are not satisfied with just growing your traffic. Instead, we aim to boost the number of qualified and valued people that visit your site.
Among the tactics, we use to achieve this aim are the following:
Search engine optimization (SEO) is used to target and reach valued visitors via search engines such as Google.
PPC is used to attract customers that are interested in purchasing your goods.
Content marketing is used to interact with people at the top of the sales funnel and help them through the purchasing process.
While some of these tactics, such as search engine optimization (SEO), might take months, they provide long-term benefits. Strategies such as SEO may also be used in conjunction with tactics that provide immediate results, such as PPC. Your company may optimize the effect of its eCommerce marketing efforts if you have a well-coordinated marketing strategy.
Leverage multi-channel marketing
A coordinated strategy amongst marketing channels allows your company to achieve the maximum value (and return on investment) from digital marketing efforts. As a full-service agency, we can provide you with all of the services you need to establish a multi-platform marketing campaign.
Some examples of methods and channels that we can assist you with are as follows:
Search engine optimization (SEO) is used to reach consumers via search engines.
PPC is used to reach customers via many channels such as search, websites, applications, and more.
Social media, in order to reach consumers via social media.
Email, in order to communicate with people through email.
The use of an integrated strategy to internet marketing allows your company to outperform its competition and capture a larger piece of the market share. These findings will assist your organization in increasing its income and expanding its business operations.
How do you optimize an eCommerce website for SEO?
That was a good attempt! We are unable to divulge all of our secrets...just joking! In general, we will make adjustments and improvements to your website in order to make it simpler for search engines to comprehend the content of your website. As part of our efforts to increase your authority and reputation, we will try to create natural, relevant connections to your website from other websites on the internet.
Why should I invest in SEO services for eCommerce?
SEO is a long-term strategy that, when properly implemented, may provide substantial profits. One significant benefit of SEO is that it may continue to gain momentum and generate traffic for years after it has been implemented, while purchased traffic will cease to flow as soon as the payment is no longer received. eCommerce SEO initiatives often provide a higher return on investment (ROI) since increased traffic results in measurable gains in transaction volume and revenue generation.
How can we begin a search engine optimization campaign for my website?
Let's talk about YOUR requirements. You may get a free estimate by filling out our online form by clicking here, or you can phone us at +1 302 260 6306. We'll go through our SEO services with you and provide you with more information depending on your kind of company, your website, and your objectives. Remember that each SEO strategy is tailored to the specific aims of your website and is designed to exceed your expectations.
What does it cost to do SEO on a new eCommerce website?
The answer to this question is quite variable and depends on a variety of circumstances. New eCommerce websites on new domains will have a lot of ground to make up in order to compete in the search engine results pages (SERPs). Whether the website is a completely new design or a revamp of an existing one, the price will vary significantly. Additionally, the competitiveness of your industry will be taken into consideration. Essentially, we will examine your website and your objectives, assess how much work will be required to achieve these objectives, and then provide you with a proposal that explains all of the above information.
5 perks of marketing your business with eCommerce digital marketing services
The choice is yours when it comes to eCommerce marketing. You may handle your efforts in-house or collaborate with a third party that is experienced in eCommerce marketing, such as VentCube. Outsourcing has a number of advantages for you, your team, and the firm as a whole.
The following are five advantages of using eCommerce digital marketing services rather than in-house management:
1. Save time, headaches, and resources
A lot of factors influence the answer to this question, which is why it is difficult to provide a definitive response. A significant amount of ground will need to be made up by newly launched eCommerce websites on new domains in order to compete in the search engine results pages (SERPs). The price of a website will vary substantially depending on whether it is a totally new design or a redesign of an existing one. In addition, the competitiveness of your industry will be taken into account by the committee. We will go through your website and discuss your goals with you. We will then determine how much work will be necessary to reach these goals and offer you a proposal that covers all of the information listed above.
2. Access industry-specific expertise
Even though eCommerce is a booming market, it's not always easy to find someone that specializes in eCommerce marketing. An eCommerce marketing specialist gives your company a competitive edge, which makes all the difference.
Investing in eCommerce marketing services from VentCube provides you with a team that specializes in marketing businesses like yours. Compared to other agencies, we feature more than 200 digital marketers, which allows our award-winning team to focus on various areas of online marketing.
Your company accesses this expertise instantly when partnering with VentCube.
Instead of trying to find and hire an eCommerce marketing specialist, you can hire an entire team with VentCube. This approach often costs less than hiring and employing a full-time team member. Plus, you start marketing your company now versus later.
The best part about partnering with our agency is that we specialize in niche areas of eCommerce marketing, specific to your sector. For example, if your business focuses on jewelry, consultancy, or software, we feature specialists in each area.
Access to industry-specific expertise benefits your business tremendously. Take advantage of it!
A Partner Businesses Trust
Website design firm VentCube has assisted us in expanding our digital presence not just in Central Pennsylvania and the Mid-Atlantic, but also across the whole United States of America.
Take a look at the Case Study.
3. Drive website traffic that matters
The majority of eCommerce marketing methods are geared around boosting website visitors, which is understandable. To increase the number of consumers and prospective customers visiting your website, you want to increase the amount of traffic to your site.
Many businesses, on the other hand, are entirely concerned with the statistics.
This approach is detrimental to your goal and reduces website traffic to a purely decorative indicator. Ideally, you want quality visitors to your website, which may be achieved via ecommerce marketing – and particularly through eCommerce marketing services.The majority of the eCommerce marketing methods are geared around boosting website visitors, which is understandable. To increase the number of consumers and prospective customers visiting your website, you want to increase the amount of traffic to your site.
Many businesses, on the other hand, are entirely concerned with the statistics.
This approach is detrimental to your goal and reduces website traffic to a purely decorative indicator. Ideally, you want quality visitors to your website, which may be achieved via ecommerce marketing – and particularly through ecommerce marketing services. Attracting valuable traffic to your site requires several strategies, including:
Investigating your target audience and learning about their issues, queries, and concerns
Creating and writing your content, such as a blog article, is one example of this.
Search engine optimization is the process of making your content more visible to search engines.
You won't have to worry about any of the processes listed above if you use ecommerce marketing services.
Your VentCube staff will be in charge of and oversee the whole procedure on your behalf. As part of our service, we will ensure that your content is consistent with your overall marketing objectives, such as raising brand recognition or increasing email subscribers.
Driving quality visitors to your website can assist your company in making the most of eCommerce marketing opportunities available to it. It will also assist you in avoiding one of the most typical blunders in digital marketing: concentrating on number rather than quality. Not to mention that it will assist you in achieving a significant return on your web marketing investment.
4. Evaluate and evaluate the performance
4. Measure performance with zero effort
With digital marketing, measuring campaign performance is much easier to do than with conventional marketing methods.
When it comes to conventional marketing, it's almost hard to monitor its effectiveness and return on investment for most organizations. Unlike buyers, companies seldom recall what originally drew them to their website, which makes monitoring conventional marketing approaches difficult.
You have no way of knowing if a billboard, radio advertisement, or newspaper piece influenced an internet order. As a result, demonstrating any return on investment from conventional marketing is challenging. With digital marketing, on the other hand, it's simple to determine which channels were responsible for specific purchases.
The most advantageous aspect is that you can observe how various channels, such as paid and organic, interact with one another.
Tracking your digital marketing efforts may reveal, for example, that a customer discovered your company via Google but converted and bought your goods because of an advertising campaign you ran on Facebook.
Our eCommerce digital marketing services ensure that you can track, measure, and monitor the effectiveness of your marketing approach. To give you an example, your dedicated account manager will setup and integrate your Google Analytics account to your website, in addition to creating any applicable objectives.
We also offer monthly reports that are completely customizable for you and your team.
These reports make it simple and quick for you to assess the overall performance of your website. You may track your site's progress toward accomplishing specified objectives, such as generating a certain number of sales or decreasing shopping cart abandonment rates by a specific percentage, using Google Analytics.
If you would like to monitor the performance of your website on a more frequent basis, you may connect to VentCube, our client-exclusive portal, at any time. Additionally, in addition to seeing essential indicators like revenue and leads, you can also keep tabs on competitor activities, evaluate the success of content, and more.
5. Leverage multiple marketing channels
When you have a limited amount of time and money, it might be difficult to take advantage of the many marketing channels accessible, such as social media, search, and paid to advertise. The outcome of this circumstance is that many firms overlook media or implement inadequate strategies across all channels.
With eCommerce marketing services, you may reach your customers via whichever channel you want without compromising quality.
This is due to the fact that VentCube employs more than 200 highly qualified digital marketers. With skill sets ranging from SEO to social media to pay-per-click advertising, we will assist your company in leveraging and growing from the channels that provide the greatest value and potential.
In addition, we can leverage artificial intelligence (AI) and machine learning to help you get more out of your time and effort.
VentCube is powered by IBM Watson, which is considered to be one of the most sophisticated artificial intelligence systems in the world. VentCube, in partnership with IBM Watson, assists you and your personal VentCube account manager in making data-driven choices about your marketing campaigns.