award-winning Social Media Marketing Service Company in Delaware
In the year 2022, VentCube will be an award-winning Social Media Marketing Service Company in Delaware. We provide a variety of services, including social media management, search engine optimization, email marketing, and more. In order to help companies succeed online, we design and manage high-performing social media programs. Our organization does this by taking care of your social media accounts on platforms such as Facebook, Instagram, Twitter, LinkedIn, and Pinterest on your behalf.
We use relevant social media marketing services to help businesses grow and achieve their objectives, and because we are a full service agency that also provides the other digital marketing services mentioned, we are able to intertwine those services to support your social media efforts and vice versa for the best possible outcomes in Delaware.
Innovation & Determination
Affordable Service
You Talk, We Listen
We Value Integrity
We Create Outstanding Designs
We Quantify Our Success
We Deliver On Time
Increase in organic traffic
Roni Deluz -

Naturopathic Doctor
"Highly Recommend Agency"
I recommend VentCube for any digital marketing. The team is very knowledgeable and always has a lot of creative ideas on how to get the most out of your campaign. They are also great to work with, they are kind, attentive, and willing to go above and beyond on any task you give them.
Increase in organic traffic
Greg Herring -

Chief Executive Officer
"They helped me with my SEO strategy"
I always find myself reaching out to VentCube when I need assistance with my digital marketing campaign. As the head of their digital team, they are experts in their field and I trust them implicitly. They helped me with my SEO strategy and came up with a unique plan that really paid off!
But don't just take our word for it
Is VentCube the best Digital Marketing Service Prodider? Let's ask our users and tech experts.
VentCube offers a reliable web design service with excellent customer service. It's easy to connect with support by chat and their staff is both friendly and helpful.
I would highly recommend Ventcube Internet Marketing. They are great to work with. The traffic to our website has increased thanks to their SEO program.
We at Kee Service were very impressed with the all aspects of our new website. We would highly reccomend VentCube to anyone looking to build a new website.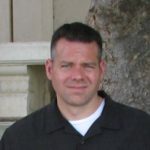 John Coakley
CCM Construction
Within six months, VentCube's SEO work catapulted our 'TP' product line into top page rankings. As a result, our business has reaped the rewards of the work VentCube provided and will continue providing on our future SEO needs.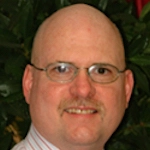 William Miller
- D.M.D. Dentist
It has been a pleasure working with VentCube. I appreciate your dedication to the projects that you and your team are on. It is nice from the customers stand point to be able to get in touch with you and your team and you guys always made yourselves available.
Mike Rigdon
Universal Automation
This was the first time I developed a web site so I couldn't have asked for a better or easier group to work with. The entire process from sales through development and launch was timely and extremely efficient. A fantastic experience all around!
Awesome, Awesome company!!! VentCube has been helping us for years. They created our website and have continually updated it and adjusted to our growing and changing company. They have increased our online presence in every area we take on. Recently we had some of our listings hacked. Found it on Saturday and everyone started working on it asap and by Monday morning it was all fixed in time for the workday. You can rest comfortably when Thrive is looking after you. Thanks VentCUbe team for everything you do for us.
Tom Focht
All Pro Door LTD

VentCube implemented some design aspects into our website, which I had wanted to try since the business was started. VentCube provided a team of relevant experts who worked with the email postcards that we send out, scheduling and design aspects for individual pages. During the development process, VentCube sent me working models, listened to my critiques, and made appropriate changes, explaining why certain elements were built as they were. VentCUbe has also helped me manage our pay-per-click advertising as well as handling our SEO.
Michael Arden
Elephants Remember
Social Media Marketing Cost
1 personal social media consultation / month
INCLUDES STRATEGY & COMPETITIVE ANALYSIS
1 personal social media consultations / month
INCLUDES STRATEGY & COMPETITIVE ANALYSIS
2 personal social media consultations / month
INCLUDES STRATEGY & COMPETITIVE ANALYSIS
Amplify Your Brand Awareness With Our Social Media Marketing Services in Delaware
We are living in an era in which social media is used by 70 percent of people to learn about a product or service. Industries establish a strong presence on social media platforms in order to capture the attention of their target clients in Delaware. Is it important for you to have excellent social media marketing services in order to enhance website traffic and brand recognition? VentCube is a top social media management service provider that can assist you in establishing your online identity.

We assist companies in reaching out to, connecting with, and engaging with their intended audience across all social media platforms, including Facebook, Instagram, Twitter, Pinterest, and others. At VentCube, we have a team of intuitive thinkers that design and manage social media campaigns for businesses that provide a return on their investment. We combine social media marketing with search engine marketing, search engine optimization, and pay-per-click advertising to help you create links, improve traffic, enhance brand recognition, and generate goodwill. Ventcube can assist you if you are having difficulty meeting your social media marketing objectives.
Have questions about our services?
What Included Our Social Media Marketing Services

SOCIAL MEDIA MANAGEMENT SERVICES
Businesses and organizations may benefit from our comprehensive social media management services. Because of this, we transform your social media profile by, among other things, offering high-quality content, engaging with you every day, monitoring your activity and interaction, and increasing your number of followers in Delaware. This solution will attract targeted followers who will later convert into loyal customers, all the while conveying the story of your organization throughout the process of acquiring new customers.

SOCIAL MEDIA ADVERTISING SERVICES
It has been proved that our social media advertising services accelerate growth and that they work well in conjunction with our social media management services. In order to get greater results at lesser prices, we recommend that our customers use Ventcube to develop social advertisements. We can run paid social advertisements on Instagram, LinkedIn, and other social media platforms in addition to Facebook, which is the most popular application for this service. Your advertising money is used to expand your reach and direct targeted social media users to your website or landing page, all while monitoring conversions and analyzing the metrics that matter.

EMAIL & SMS MARKETING SERVICES
Every day, your consumers check their email inboxes. Our email marketing services can help you remain top-of-mind with customers and shorten the time it takes for them to make a purchase. Whatever we do for you, whether it's creating weekly newsletters to distribute to your subscribers or setting up a drip sequence to send the proper automated emails at the right time, you can expect high-quality content that pushes prospects through your sales funnel and into a purchase.

PPC MANAGEMENT SERVICES
PPC management services (also known as search engine marketing or SEM) are provided by us. PPC is an abbreviation for pay per click. Consider it to be the more expedient, more expensive form of SEO. With our pay per click management services, you can obtain rapid traffic to your website from search engines like as Google, Bing, and Amazon by paying those search engines directly to position your website at the top of the search results for relevant search queries.

Social Media Monitoring
There have been a few instances when it has been said that digital marketing cannot be successful with a "set it and forget it" approach. Due to the fact that the internet environment changes every minute of every day, including social media, this is the case.

Social Media Campaigns
In order to attract your chosen audience, we provide advertising campaigns to help you grow your company. We split it down into two parts: first, identifying the most appropriate audience for you, and second, executing a successful campaign across many channels. We are dedicated to bringing your goods to the attention of your target audience!

Social Media Audit & Strategy
We are fortunate in that we have a team of SEO specialists that will audit, assess, and increase brand recognition on our behalf. Our professionals examine the effectiveness of various social media platforms and devise ways to increase interaction and generate more leads as a result of their findings.

Content Development & Promotion
What distinguishes your product's visual look is the degree to which it has been accurately conveyed via content. We will assist you in expanding your social reach by providing you with innovative, catchy, and engaging material. It is our goal to not only generate relevant and entertaining material, but also to promote it across all platforms.

Analytics & Reporting
It is our policy to keep track of the campaign's success or failure. Our professionals keep a close eye on the performance, examine reports on a regular basis, and make adjustments as needed.
Social Media Marketing Company Save Time & Generate Results With A Funnel That Works
It's possible that you're wondering, "What can a social media marketing business do to help me?" Increased time and a greater return on investment are the most significant benefits that our social media marketing business can bring you, and at a low cost.
The ability to minimize your CPA (cost per acquisition) and increase your ROI is critical to developing a successful social media management campaign (or any digital marketing campaign, for that matter!) (return on investment). The reason we are able to assist so many organizations with their social media marketing is because social media provides them with the means to do exactly that.

Social media networks, such as Facebook and Instagram, for example, provide an almost limitless number of targeting opportunities. The demographics, interests, and behaviors of Facebook users can all be targeted. You may also upload your own list of customers or email subscribers to either retarget them or find new customers who look similar to them in a lookalike audience, which is a type of audience that is similar to the original audience in Delaware.
What is a social media management company?
SMM for small firms might be a difficult task. As a result, our team has worked directly with a large number of entrepreneurs to demonstrate how it works. Certain people may have some learning gaps as a result of their exposure to conventional marketing and thinking. SMM, on the other hand, is a simple concept that can be readily grasped and defeated. Also, if you are seeking for guidance or someone to assist you with your marketing, you can contact our social media marketing firm for assistance. At VentCube, your marketing objectives are also our objectives.
A social media management Company's purpose is to assist you in understanding and using social media marketing so that your company benefits from it.
Why do you need a social media management company?
It is estimated that there are about 4 billion individuals using social media, and that figure is increasing year after year. This implies that, regardless of the sector in which your business operates, your consumers are use social media on a regular basis to communicate with you. It is critical that you keep them engaged and connected to your company so that you are always the top choice for them to consider. Why not put your brand in front of them when they're already reading through their newsfeed?
There are people searching for your company.
The same goes for businesses that provide a valuable product or service to a market that is actively looking for it, as explained above. Make sure you have an internet presence so that you can meet them where they are in their quest! As previously said, our search engine marketing services assist you in appearing at the top of search engine results pages such as Google. In fact, social media companies such as Instagram are beginning to implement their own search engine optimization techniques! If you have an Instagram account, for example, you can now optimize it such that it shows when people search for phrases related to your company (and we're not just talking about hashtags or location tags; we're talking about basic search queries in the search bar!) Additionally, if someone does visit your website as a result of a search query on Google, Instagram, or any other search engine, social media may be used to retarget that traffic and bring them back to your website again and again until they make a purchase. Overall, our social media management solution will assist your company in making efficient use of social media while also generating new leads and sales opportunities.
How much does social media management cost in Delaware?
Our social media management fees run $650-$1000 per month on average, depending on the platform.
We charge differently depending on how many articles you want every week (or day! ), as well as how many platforms we are responsible for administering.
We go into great detail about our different social media packages and social media management pricing here, but in short, our social media management costs include a one-time setup fee, a monthly management fee, an account manager, and a recommended advertising budget, in addition to our monthly management fee.
Because VentCube aim is to assist small companies in growing, we price our services in accordance with that objective.
We don't overpay or overestimate our customers' needs. We make our services worthwhile and reasonable so that you don't have to choose between quality and price, or vice versa, in order to benefit from them.
Attract more Customers with our SMM consultancy.
Nowadays, no small company or any other kind of business can thrive without the use of social media marketing. Every one of your customers is on social media. What you need is the services of the greatest social media marketing firm in the Delaware, United States. All of your web marketing and administration needs are met here.VentCube is exactly what it sounds like. When it comes to social media optimization, we are THE authorities in the Delaware, United States and worldwide. Period! The same is true whether the platform is Facebook marketing and management or any other social media site. Our advisors will present you with the most effective online solutions for each of these issues.
Optimization of SMM channels

Posts on a regular and relevant basis

Using the hashtag to reach out

Observation of the target audience

A/B testing with a target audience and a lookalike audience

Packages that are reasonably priced
Questions? We have answers.
What Does Being A Full Service Social Media Marketing Company Mean?
But what does it actually mean to be a full service internet marketing company? We've spoken a lot about social media management and all of the things that come with our social media marketing services.
Earlier, we provided a list of the many services that we provide. While social media advertising, social media management, email marketing, pay-per-click advertising, search engine optimization, and so on are all distinct services, they operate best when they are coordinated as a part of a single overall plan.
And that is one of the advantages of having all of your marketing efforts completed in one location! Whenever you spread your marketing efforts over numerous firms, having one social media marketing business manage your social media while another agency does your SEO, and so on, there is a greater chance of misunderstanding and lost chances to optimize.
A digital marketing business that manages all of your digital marketing activities, on the other hand, provides for synergy, the most effective efforts in every area, smooth communication, and, most importantly, the best possible outcomes.
Since its inception, VentCube has focused on social media marketing, which is why we address it as frequently as we do (since it is what most people associate us with), but the fact is that we employ professionals in a wide variety of digital marketing services.
Therefore, being a full service digital marketing business simply means that we manage all of your marketing requirements in one location at a single cheap charge, providing you with peace of mind, more time on your hands, and the results you've been seeking for, all at the same time.
Why Choose VentCube As Your Social Media Marketing Agency?
We Are Seasoned In Digital Marketing (Not Just Social Media Marketing!)
Our firm was built on social media marketing, and as such, it is what we are most known for. As previously said, we speak often about being a social media marketing company. However, it is not the only kind of digital marketing service we provide! The reality is that our staff has years of experience in all of the digital marketing services that we provide (otherwise, we wouldn't be able to supply them). SEO, PPC, email marketing, graphic design, and other forms of marketing are included in this category, in addition to social media marketing.
We Understand The Needs & Goals Of The Small Business Owner
We understand the difficulties, sufferings, and problems that small company owners encounter since we were once a whole start-up ourselves at the beginning of our journey. Despite the fact that we have expanded enormously since our inception, we have never forgotten (and will never forget) what it was like to be a small business owner managing everything while attempting to build your company. Our road hasn't been easy, but we're grateful for the experience since it has forced us to place a greater focus on anticipating your requirements and addressing them with our services. No matter if you've dabbled a little bit in digital marketing but need assistance, understand digital marketing but don't have the time to put it into action properly, or don't know the first thing about digital marketing or the internet, we are here to meet you where you are and assist you in growing your business.
We Are Well-Versed In The Number Of Industries We've Performed Marketing For
Unlike other companies, we do not specialize on a certain industry. We have assisted small company owners in a variety of industries, including dentistry, ecommerce, law, food and hospitality, real estate, and many more. It is possible to have peace of mind when working with a digital marketing team that has already gained valuable experience in assisting others in your industry to succeed. Not only do we know what we're doing in digital marketing, but we also know what we're doing in marketing within your field of work. We still do in-depth research on your individual business and competitors since no two companies are alike, but having extensive experience in a wide range of sectors makes things much more efficient and successful for us when it comes to promoting your company! So why would you settle for a mediocre, cookie-cutter marketing strategy when you can collaborate with a marketing firm that has already established a track record of success in your particular industry? It's safe to say that VentCube will provide the outcomes you want.
We Don't Mean to Brag, But We Are An Award-Winning Agency
Since our inception in 2011, we have achieved a number of notable accomplishments, the most notable of which is that we have been included on the Inc. 5000 list of the fastest-growing firms for the last two years in a row. For business owners, this is important since we employ the same marketing services to expand our own company as we do for our customers, which should be of interest to you. That is something to be happy about if we are being acknowledged for exponential growth while using the same tactics that are driving our achievements for your firm.
Above All, Our Biggest Priority Is You
Whether you work with a tiny boutique marketing firm or a large multinational organization to advertise your company, business owners are often plagued by the dread of not being a priority. More often than not, smaller companies overextend themselves in an attempt to serve as many customers as possible, and you will get subpar service as a consequence of their efforts. In this instance, you may have abnormally extended turnaround times or obtain work that is substandard in quality. In contrast, if you work with larger, corporate marketing chains, you run the danger of becoming just another customer to them: just another number for whom they must do the same cardboard marketing activities. To say nothing of the fact that bigger agencies might charge you an arm and a leg for methods that (in our view) are not worth the money. That's why we designed VentCube with you in mind from the beginning. We're well aware of the difficulties described (and not included!) here that you as a company owner face while searching for the ideal digital marketing firm to represent your interests in the digital marketing arena. We understand that your company is your baby. Partnering with a competent organization that is as concerned about your business and its success as you are is what you want, and this is precisely what you get when working with VentCube as your marketing partner. You have faith in the goods and services you provide, and we have faith in you as well. We base all of our marketing services, pricing, and team members on giving the greatest service and results possible at a price that small company owners can comfortably afford. You may contact us right now if you're ready to take your online presence by the horns and accelerate your company's development to the next level.
Why Social Media Marketing Is Important for Your Business?
The use of social media marketing techniques is rapidly expanding. This is true whether you are a start-up or a huge corporation; social media advertising has become a vital component of any brand recognition plan.
Approximately 65 percent of marketers that used social media advertising services saw an increase in leads as well as an increase in return on their investment. This is due to the fact that social media platforms are used by more than 3 billion individuals throughout the globe. This is precisely why your company's product need a social media presence!
With the help of our social media management services, you will be able to contact with a large number of prospective consumers all around the globe. We will handle all of your social media networks, including Facebook, Instagram, Twitter, and others, and we will assist you in increasing your leads and sales.
What's the difference between an ad and a post on social?
A post is any material you upload on social media that is intended to be seen by your followers organically. Using sponsored posts, you may reach audiences outside of your own following and target them based on their characteristics and preferences. Because most social media algorithms restrict the amount of followers who view your business's material on an organic basis, we advocate boosting significant or relevant posts to ensure that more people see them and learn about your company. The performance of a post organically is another excellent predictor of whether or not the content should be pushed. In the event that it is doing well on its own, putting money behind it will expand its reach.
What are promoted or boosted social posts and how do you do them?
Ads are referred to by a variety of titles on various social media platforms, but they all serve the same objective in the end. To enhance interaction on each network, you can either create an advertisement straight from the post or use the advertising platform provided by the social channel in question to create a more complex ad.
Facebook & Instagram
In terms of Facebook advertising, a "boosted" post is the most basic kind of promotion you may do. They are generated by assigning advertising funding to a post that has already been published on your business's social media page. When you choose to "boost" an existing post, more people will see it in their news feed as a result of your action. In most cases, promoted or boosted posts are utilized when the aim is to improve audience involvement, such as the number of likes, shares, and comments received on a post. A more targeted approach to advertising, such as those offered by Facebook Ads, is the way to go.
If you want to advertise on Facebook, you should use Facebook Ads, which are more complex and need a Facebook Ads Manager account, also known as a Facebook Business Manager account. Facebook advertisements provide you with the highest number of ad alternatives, and the style you pick will be determined by your marketing purpose. These are some of the alternatives:
Awareness of the brand 

Reach 

Traffic 

Engagement 

App installs 

Video views 

Lead creation

 Messaging and conversion - Catalog sales 

Store visits
Twitter
Twitter, like the majority of social media networks, enables users to promote Tweets straight from a post that has already been sent out to the public. Another simple way to increase engagement on your Twitter account is to enable Twitter Promote Mode, which automatically promotes each new tweet to other users. This is a simple way to increase engagement on your Twitter account.
Our team loves to advertise via Twitter Ads because it provides the most precise targeting choices of any of the social advertising platforms; you can reach individuals based on their location, keywords, follows, habits, interests, and other factors, among other factors. Promote already posted tweets, schedule future tweets, or generate a new Tweet on the fly using Twitter Ads. All you have to do is go to Twitter Ads Manager to do this.
The aim of your campaign will be selected when you have completed this step. These are some examples:
- Application installations; 
follower counts; 
tweet interactions; 
promoted video views; 
website clicks or conversions;
 app re-engagements; 
in-stream video views; 
and other metrics (pre-roll)
Following that, you may choose your daily (or lifetime) budget as well as your targeting criteria, such as whether you want to target people based on their hobbies, followers, or keywords. What's the difference? When you target individuals based on their interests and followers, you may build a list of Twitter usernames and then target those users whose interests are comparable to the interests of those users' followers. Keyword targeting helps you to contact individuals who are searching for, tweeting about, or otherwise engaging with certain terms.
LinkedIn 
Like Facebook, you may advertise on LinkedIn using their specialized advertising platform or by sponsoring a post from your page, which is similar to Facebook advertising. Its Campaign Manager is a fantastic tool, and it works best when your objective is to target people in a particular location or certain subject, which is possible since LinkedIn provides precise information about employment opportunities. We mostly utilize LinkedIn advertising to advertise our job opportunities and industry-specific blogs that we want other digital marketing professionals to be aware of.
Pinterest 
A promotional Pin is just a Pin that has been paid to be marketed in order to reach a larger audience. Despite the fact that Pinterest does not provide as detailed targeting choices as other social media platforms, it is still crucial to narrow down your target demographic as much as possible before posting. You may access the advertisements option by clicking on the plus button in the upper right-hand corner, or by promoting a pin immediately after it has been pinned.
How much should I be spending on social media marketing?
It's impossible to set a precise figure on how much money you should spend on social media marketing, but there are certain restrictions on specific sites that must be considered. To promote on Facebook, for example, you must spend at least $10 per day that you advertise. We don't spend money on advertising for every piece of material we publish on social media networks, but when we do, we spend at least $25 each piece of content. Obviously, spending more money will typically provide better outcomes, but even a little amount may have a significant impact. We suggest beginning with a smaller budget and testing advertisements to see which ones are most effective for your company.
What metrics should I measure in social media?
The social media metrics that your organization employs to assess performance or identify possibilities should be aligned with your firm's overall business objectives. These are some of the most often used measures to evaluate the success of social media marketing campaigns:
Impressions - Are you increasing the number of individuals that are exposed to your brand on social media platforms?

People are participating in the dialogue and sharing your content, which indicates engagement.

Mentions - How frequently do individuals bring up your brand in conversation?

Social Referral Traffic - How many individuals visit your website as a result of a social media referral?

Followers - How many individuals are connected to you via your social media networks?
To gain the most accurate picture of how social media is benefitting your organization, look at social media analytics in conjunction with the metrics from the other channels of communication. For example, are prospects generated via social media referrals more qualified than leads generated through paid advertising?
Moreover, we have additional advice for social media KPIs – as well as ideas for KPIs for other marketing platforms.
What social platforms should I be using?
It's easy to get caught up in the excitement around new social media platforms, but each social media channel you use to promote your company demands time, attention, and resources in order to be successful. To begin, select one or two topics that make the most sense to you and create regular, high-quality articles about them to truly capitalize on them. More precise advice may be found in our blog post on selecting the most appropriate social media networks for your company.
How can I increase my followers?
Increased growth is achieved via the use of targeted boosts or advertisements, well written material, highly shareable resources, attractive images, and platform-specific best practices when your social media assets are properly managed. We believe in the importance of getting quality followers and qualified traffic, which means that your new followers should be members of your target demographic – not simply anybody who happens to be alive and breathing. Since a result, refrain from purchasing followers or using other dubious practices, as they will not benefit your company. The natural growth of quality followers occurs when a social media account has vivid and frequently uploaded material, which is supported by certain professional tactics for marketing.
How effective is video on social media?
Very. Video should be an integral part of your company's social media strategy, particularly for sites such as Instagram and YouTube. A video asset may be shared on every prominent social media outlet, and 81 percent of firms utilize video marketing to increase brand exposure and sales (HubSpot, 2018). Incorporate a combination of live and produced (written and edited) videos into your social media campaign to see what works best. These days, all you need is a smartphone and an editing program to make films that are worthy of sharing on social media — and there are many of free tools available to assist you with this.
If you're looking for a more professional-grade video, maybe one that includes an optimized landing page, consider working with a firm like ours that specializes in video marketing and production, as well as other digital content specialists.
What is are some common issues with social media marketing plans?
Many organizations fail to curate information that is tailored to each platform's requirements. As much as we understand the convenience of cross-posting on Facebook and Instagram, we urge that you at the very least optimize your posts' descriptions for each site.
Another problem that we encounter often is the incorrect usage of hashtags on each network. By ensuring that your material is suited for certain platforms, you can ensure that your content meets user expectations. This gives your brand the appearance of being knowledgeable about social media, which is a type of social proof.
How has social media changed marketing strategies?
Social media is now considered to be an essential component of any successful digital marketing plan. Numerous businesses use social media to promote their products at the top of the sales funnel, and then pay for advertisements on social media to drive their middle of the sales funnel or bottom of the sales funnel efforts. It has had a significant impact on design and video strategy, since viewers nowadays demand to get information in a short amount of time. Those who wish to watch material in public are increasingly interested in videos that can be comprehended even when the sound is muted, for example.
Why should I invest in social media marketing?
At the absolute least, social media is a fantastic tool for growing brand recognition and cultivating a community of potential customers and clients. At the very least, social media may be a significant money generator. It serves as a catalyst for discourse. It's one of the most effective methods to make an audience feel like they're a part of your business, which ultimately leads to more sales. Finally, the ability to target specific audiences is a compelling incentive to invest in social media. A retargeting or brand awareness campaign may be launched through sponsored posts and display advertising, which are both effective methods of reaching your audience.
How much does social media marketing cost?
Above all, social media takes up your valuable time. Making assets, writing description text, and engaging in community participation are all things that should be done in a timely manner (answering comments, sharing content to your story, etc.). If you pay for professionally produced materials, employ an agency to handle your channels for you, or use advertising or boosting capabilities, there are legitimate fees connected with social media marketing. The price varies greatly from seller to vendor, and you get what you pay for if you go too cheaply.
We propose analyzing your social media platforms in order to assist you in concentrating your efforts on parts of your social media platforms that will provide you with the most return on your investment. We provide a free social media audit checklist to help you determine your most important social media objectives.
Have any advice for how to manage social media marketing?
The implementation of an efficient social media marketing plan is complicated and comprises many moving elements. We suggest utilizing a planning tool, such as our free social media calendar, so that you can keep track of all of your assets in one convenient location. Another alternative is Oneupweb's Condario calendar, which may include design, content creation, and other execution assistance, as well as other features. You could also find it useful to use social media management platforms such as Loomly or Sprout Social, which enable you to schedule posts in advance.
Do I need closed captioning on my video?
It is estimated that over 85 percent of videos on Facebook are seen without sound, making the effort to include subtitles in your video well worth it. Individuals may follow along and view your content from any location at any time with closed captioning.
How can I tell if there's a Facebook pixel on my website?
The Facebook Pixel Helper is yet another Google Chrome extension that indicates whether or not your website has Facebook pixels. Using the Facebook pixel, you may keep track of website events or conversions, as well as generate retargeting audiences for the Facebook Ads platform, among other things. When you click on the symbol, you will be informed if one or more Facebook pixels have been discovered.
Checking the status of your Facebook pixel may also be done using Facebook Business Manager, which is an alternate method. Obtain access to your Business Manager account by going to the Measure & Report page and selecting "pixels."
What is the difference between Facebook Business Manager, Ads Manager and Power Editor?
This collection of Facebook tools allows you to examine all of your pages, ad accounts, and performance analytics in one convenient location. If you manage a large number of Facebook pages, such as an advertising firm, a Facebook Business Manager account is a terrific tool. A huge firm with distinct Facebook pages for each branch, location, or unit within their organization may find this feature to be valuable, as will small businesses. It is sufficient to use Advertising Manager if you are placing and managing ads for a single client account. Power Editor is a more powerful version of Ads Manager that allows you to make mass adjustments to many campaigns and ad sets at the same time, saving you time.
Why is my Facebook or Twitter image not pulling through on my embedded link?
In certain cases, if the Open Graph components are not specified or if old elements are being pulled through, your picture may not display. If you're seeing an outdated picture display, you might try utilizing the Sharing Debugger, which is a development tool provided by Facebook. You just need to input the URL and scrape it once or twice to see your new photo appear on Facebook. Twitter offers a function that is comparable to this one, which is called a Card Validator.