Apps Development Service Company in Delaware
Our team has over a decade of expertise in the creation of unique mobile applications for a variety of businesses, ranging from retail to healthcare and the energy industries.
You're looking for a group of mobile app developers in Delaware who are willing to immerse themselves in your company's environment. Who can investigate the market and get an understanding of your requirements, needs, and capabilities? Who can develop a fully customized plan for your organization and help it realize the full potential of mobile technology?
This is the essence of bespoke mobile application development. We take the time to learn about your company and adapt our application development services Delaware to meet your specific needs and expectations.
Innovation & Determination
Affordable Service
You Talk, We Listen
We Value Integrity
We Create Outstanding Designs
We Write Code That Works
We Quantify Our Success
We Deliver On Time
Increase in organic traffic
Roni Deluz -

Naturopathic Doctor
"Highly Recommend Agency"
I recommend VentCube for any digital marketing. The team is very knowledgeable and always has a lot of creative ideas on how to get the most out of your campaign. They are also great to work with, they are kind, attentive, and willing to go above and beyond on any task you give them.
Increase in organic traffic
Greg Herring -

Chief Executive Officer
"They helped me with my SEO strategy"
I always find myself reaching out to VentCube when I need assistance with my digital marketing campaign. As the head of their digital team, they are experts in their field and I trust them implicitly. They helped me with my SEO strategy and came up with a unique plan that really paid off!
But don't just take our word for it
Is VentCube the best Digital Marketing Service Prodider? Let's ask our users and tech experts.
VentCube offers a reliable web design service with excellent customer service. It's easy to connect with support by chat and their staff is both friendly and helpful.
I would highly recommend Ventcube Internet Marketing. They are great to work with. The traffic to our website has increased thanks to their SEO program.
We at Kee Service were very impressed with the all aspects of our new website. We would highly reccomend VentCube to anyone looking to build a new website.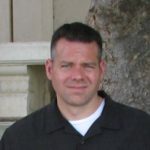 John Coakley
CCM Construction
Within six months, VentCube's SEO work catapulted our 'TP' product line into top page rankings. As a result, our business has reaped the rewards of the work VentCube provided and will continue providing on our future SEO needs.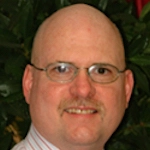 William Miller
- D.M.D. Dentist
It has been a pleasure working with VentCube. I appreciate your dedication to the projects that you and your team are on. It is nice from the customers stand point to be able to get in touch with you and your team and you guys always made yourselves available.
Mike Rigdon
Universal Automation
This was the first time I developed a web site so I couldn't have asked for a better or easier group to work with. The entire process from sales through development and launch was timely and extremely efficient. A fantastic experience all around!
Awesome, Awesome company!!! VentCube has been helping us for years. They created our website and have continually updated it and adjusted to our growing and changing company. They have increased our online presence in every area we take on. Recently we had some of our listings hacked. Found it on Saturday and everyone started working on it asap and by Monday morning it was all fixed in time for the workday. You can rest comfortably when Thrive is looking after you. Thanks VentCUbe team for everything you do for us.
Tom Focht
All Pro Door LTD

VentCube implemented some design aspects into our website, which I had wanted to try since the business was started. VentCube provided a team of relevant experts who worked with the email postcards that we send out, scheduling and design aspects for individual pages. During the development process, VentCube sent me working models, listened to my critiques, and made appropriate changes, explaining why certain elements were built as they were. VentCUbe has also helped me manage our pay-per-click advertising as well as handling our SEO.
Michael Arden
Elephants Remember
Why Clients Choose VentCube For Mobile App Development in Delaware
In terms of mobile application design and development Delaware, these are just a few of the ways in which we distinguish ourselves as a firm from the competition.
Have questions about our services?
What you get with our custom mobile application development Services in Delaware
Because VentCube has extensive experience with both native and cross-platform technologies, we are able to strike the optimal balance between pricing, quality, and project requirements, allowing us to provide the most appropriate solution for your specific case.

Android applications development
Year after year, the number of individuals who possess Android smartphones continues to rise steadily. You most surely want to make your one-of-a-kind solution available to this large user base! In addition to the Java and Kotlin programming languages, as well as Google's own development tools and standards, we create Android applications for a variety of different devices.

iOS application development
Did you know that Apple users are more devoted to their favorite brands than Android users? Investing in an iOS application will undoubtedly pay off! From the ground up, we design iOS mobile applications, and we can also migrate your current Android application to the iOS platform. Swift and Objective-C are the programming languages that we utilize to create our highly rated iOS applications.

React Native app development
Using a single code base, we can create cross-platform applications that operate on both iOS and Android devices. Although code produced in React Native is independent of the operating system on which it is run, applications developed in React feel and function just like native apps written in Java or Swift. The use of React Native accelerates the creation of mobile applications for iOS and Android.

AR app development services
Aspects of augmented reality that are not only entertaining but also provide excellent opportunities for consumer involvement We create augmented reality (AR) applications that are context-aware and leverage location data to increase the usability of retail, travel, and other applications. The ARKit and ARCore frameworks are used to build 3D capabilities in mobile applications.
Mobile app types we focus on
B2C and B2B mobile apps of any complexity are created by us for a variety of use cases. Customers from a wide range of sectors are among our clientele. Our particular knowledge and skill in developing apps for the following areas have been developed over time.

Taxi
We choose the most viable technological stack and integrations, such as payment gateways and geolocation, to ensure that our applications are resilient, reliable, and have a seamless user experience.

Banking
With our automated booking solutions, we assist companies such as tour operators in resolving typical challenges such as overbooking, trouble with booking shifts, and a lack of consumer self-service, among other things.

Booking
With our automated booking solutions, we assist companies such as tour operators in resolving typical challenges such as overbooking, trouble with booking shifts, and a lack of consumer self-service, among other things.
Delivery
Finally, last-mile delivery is one of the most costly components of the on-demand sector. In order to assist you to boost the productivity of your company, saving expenses, and automating all delivery procedures, we develop applications for you.

Ecommerce
Working with a variety of customers in the eCommerce industry, we've built our own white-label solutions that significantly reduce development time while simultaneously increasing efficiency.

Streaming
We address typical streaming app concerns by using suitable technologies and app designs that are built to withstand a large volume of content while ensuring uninterrupted streaming.

Fitness
When designing fitness applications, we place a strong emphasis on data integrity and privacy, hardware and software connections, and user engagement in order to achieve corporate objectives while also keeping users happy.

Telemedicine
Our telemedicine applications address some of the most pressing issues that consumers encounter in traditional clinics, such as delayed response times, the inability to access medical records on the go, and insecure data storage.
Our High-end Mobile App Development Services
We provide services for the whole application lifecycle, including design, integration, and administration. When developing a mobile app, the firm manages the whole process, from design to delivery and continuous maintenance, regardless of whether it is a consumer-oriented app or a disruptive enterprise-class solution.
Agile Mobile Apps Development in Delaware
The consequences of working with an expert mobile apps developer are predictable and successful in nature. We use a proactive strategy and an agile development process to ensure that your time and investment are maximized at every stage of development and that you get a digital product that completely fulfills your objectives and even surpasses your expectations at the end of the process.
CONSULTING & STRATEGY: Choose technology and innovation consultancy, as well as in-depth market expertise, to ensure that your firm has a mobile strategy that will be successful.
DESIGN AND UX: With our assistance, you will get user-focused digital tools and omnichannel experiences that completely suit the demands of your consumers as well as your company's objectives.
ENGINEERING & DELIVERY: We use an iterative strategy to ensure that you get digital goods that are as efficient as possible, that modifications are addressed swiftly, and that deliveries are completed on schedule and under budget.
QA AND OPTIMIZATION: We integrate new products into your company and digital infrastructure, conduct quality assurance, and utilize performance data to optimize your operations in the near future.
CONSULTING: It doesn't matter if you're searching for a new mobile application development project or want to upgrade or redesign your current app; we can assist you in developing a project plan that takes your business objectives, technological capabilities, and market realities into consideration.
FULL-CYCLE DEVELOPMENT: The services we provide for mobile application development include bespoke mobile development on either the iOS or Android platforms, the creation of cross-platform applications, the design of user experiences, and the integration of innovative mobile interfaces such as chat and speech.
MVP AND POC: Our company can assist you if you are at the concept stage of your project and are seeking a qualified mobile app development services provider in Delaware. A quick start is provided by building an MVP, assisting with proving your idea in a real context and optimizing your investment in moving to mobile devices.
We put together teams of top software engineers, designers, project and product managers from our worldwide talent network, who are then tailored to your specific business requirements and business processes. Subject matter knowledge and years of experience working in managed teams are important considerations in the selection of each individual.
Developers: Senior software engineers, developers, and architects with extensive experience in a wide range of technologies and platforms.
Designers: The expert user interface, user experience, visual, and interaction designers, as well as a diverse group of illustrators, animators, and other professionals.
Project Managers: Digital and technical project managers, scrum masters, and other professionals with knowledge in a wide range of project management tools, frameworks, and styles are sought.
Product Managers: Digital product managers and scrum product owners with extensive experience in a wide range of sectors, including banking, healthcare, eCommerce, and others are sought for.
Questions? We have answers.
Why choose VentCube mobile app development services in Delaware?
We've had seven years of experience in mobile app development in Delaware, which has enabled us to establish a method that assures maximum productivity and efficiency. VentCube is continuously on the lookout for new technologies that will enable us to produce forward-thinking solutions and provide first-class mobile application development services.
The newest technology provides several important advantages, ranging from the greatest degree of security provided by blockchain to dependable automation provided by Artificial Intelligence-based algorithms such as machine learning. We will also continue to support your app solution after it has been released to guarantee that it continues to operate and be successful.
What is the cost of mobile app development in 2022?
The cost, on the other hand, isn't quite as prohibitively costly as many of us may imagine. On the other hand, owing to a large number of variables at play, there is no straightforward solution to this question. The cost of developing a mobile application is affected by factors such as developer rates, project complexity, and the amount of time it takes to construct the app. Speak with one of our professionals to find out how much your app will cost!
How to choose a mobile app development platform?
Answering the following questions should be considered before selecting a mobile app development platform:
1) Who is the intended audience for your application?
2) What are the expectations of the users?
3) What is the estimated cost of development?
4) What are the security ramifications of this decision?
How successfully will the mobile app development platform interface with other platforms is the fifth question?
What solutions are provided by mobile app development services?
In general, our mobile application development services comprise the following:
1) Development of custom iOS and Android applications
2) Progressive Web App development and Cross-platform development
3) UI/UX design services are available.
4) App porting for mobile devices 
5) Consulting and prototyping
6) Quality assurance services that are automated
7) Service in the areas of power management, alerting, and geofencing
8) Customizations for embedded Android and the Android Open Source Project
9) Upkeep and ongoing technical assistance
How to manage product development & mobile application services?
It is dependent on the contract model that you choose.
For time and materials or fixed-price contracts, we offer a highly experienced Project Manager who is in charge of overseeing the whole process and ensuring that it runs well.

A Dedicated Team contract type places all of the team's management on your side, which is advantageous.
What is the difference between cross-platform app development and hybrid mobile app development?
Because hybrid and cross-platform mobile app development are used to support business processes that need a distinct approach to mobile development, they are commonly mistaken for one another – which is true when comparing them to native builds. However, when they are compared to one another, there is a great deal to comment on.
What does the mobile app development process look like?
Together with our customers, we go through a series of Agile iterations, starting with receiving a request and progressing through the creation of a mobile application and bringing it to market. Each phase in the procedure outlined below is a continuous action that takes place over time.
Product design
Business analysis
When doing business analysis for a software project, our BA professionals establish the high-level characteristics, as well as the functional and non-functional needs of the product.
UX design
We create prototypes, ensuring that the app's look and feel are natural to the platform and that it provides a great user experience for the end-user.
Product development
UI design
The user interfaces we build are easy to use, straightforward, and understandable. We are concerned with finding a balance between the look and functionality of the app.
Backend
Laravel or Ruby on Rails is used by our backend developers to design an application on the server-side. With the help of this backend app, the API of your frontend app may connect with the database.
Mobile app development
Iterations are used to split the app development process into stages. Each iteration is planned in collaboration with our customers, and the results (implemented features) are delivered in the form of demonstrations.
Testing
At VentCube, testing is an unavoidable component of every project. By doing comprehensive testing, we can ensure the reliability of your project and save money by identifying problems before the product is released to the public.
Support & maintenance
Following the launch of the product, we offer support and maintenance packages. We are in charge of making updates and enhancements, as well as introducing new features.
How are VentCube developers different?
At VentCube, we extensively evaluate our developers to guarantee that you are only matched with the most talented individuals available. Each year, less than 3 percent of the more than 100 persons who seek to be a part of the VentCube network are accepted. You'll collaborate with engineering professionals (not generic recruiters or human resources representatives) to better understand business objectives, technical requirements, and team dynamics. The final result is expertly verified talent from our network that has been custom-matched to your company's requirements.
Can I hire developers in less than 48 hours through VentCube?
The developer you choose might begin working with you within 48 hours of Payment, depending on his or her availability and how quickly you can make progress.
What is the no-risk trial period for VentCube developers?
It is our policy to ensure that each interaction between you and your developer starts with a testing job. This implies that you have more time to ensure that the interaction will be a success before moving further. In the event that you are totally pleased with the outcomes, we will charge you for the time spent on the project and extend the engagement for as long as you would like. If you are not fully happy with your purchase, you will not be charged. As a result, we may either decide to part ways or refer you to another expert who may be a better match for you, with whom we will have a second, no-risk trial.
What type of talent does VentCube have?
Our company has a highly varied spectrum of skill sets, experiences, and backgrounds to draw from and to contribute to. From software engineers to user experience designers to project managers to product managers to financial specialists, we have a diverse group of professionals with expertise at prominent businesses such as Google, Microsoft, Amazon, and others in the technology industry. All of our mobile app developers are highly skilled in agile development, as well as mobile technologies such as Javascript, Swift, Java, Flutter, React Native, and operating systems and mobile platforms such as Android and iOS. They have extensive experience developing high-quality native apps, e-commerce stores, and web applications for a wide range of clients.
What other services does Toptal provide?
Our company has a highly varied spectrum of skill sets, experiences, and backgrounds to draw from and to contribute to. From software engineers to user experience designers to project managers to product managers to financial specialists, we have a diverse group of professionals with expertise at prominent businesses such as Google, Microsoft, Amazon, and others in the technology industry. All of our mobile app developers are highly skilled in agile development, as well as mobile technologies such as Javascript, Swift, Java, Flutter, React Native, and operating systems and mobile platforms such as Android and iOS. They have extensive experience developing high-quality native apps, e-commerce stores, and web applications for a wide range of clients.
How do I find a mobile app developer?
Not all developers are proficient in the development of mobile applications. To construct an application, it is critical to hire a highly qualified developer who has previous experience creating apps. A large number of highly skilled mobile app developers are available at VentCube who can assist you with your app project from start to finish, on any device platform.
What skills are required for mobile app development?
Because a mobile app developer must have extensive expertise constructing mobile applications from the bottom up, as well as a high degree of technical and coding skill, the process of developing a mobile app should be seamless and result in an exceptional, high-quality product. Also vital is that your app developer is experienced working across platforms and has a functional grasp of user interface and user experience ideas.
How difficult is mobile app development?
Mobile application development needs a highly specialized and precise skill set. Mobile applications must perform flawlessly regardless of the user's location or situation. Choose a developer to work on your project who has extensive expertise in building mobile applications from the bottom up. The process will be significantly less difficult and time-consuming, and you will get the outcomes you seek much more quickly and easily.
How do you keep my app and data secure?
In order to provide a secure service, we do not disclose all of the security measures we use. We can, however, give you an overview of some of the precautions we take to secure your data, which are as follows:
We have a data center in London that houses dedicated managed servers provided by VI.net. If you host with us, our data center is located in London. These data centers are staffed 24 hours a day, seven days a week, 365 days a year, with security protocols in place. Cisco 6500 series routers (current as of 9/2017) have redundant fibers capable of 320Gb/s in total-for-total resilience, which are redundant and mesh-connected. Our servers are frequently updated to ensure that they are running the most recent software and fixes, and the servers themselves are protected by a firewall.
In order for your application to function properly, the back-end server code must be configured to operate over HTTPS and must have a secure SSL certificate installed.
We keep passwords as hashed strings with a unique salt for each user, and in certain cases, we store sensitive data using two-way encryption methods to protect it from prying eyes. The worst-case scenario is if your data is hacked, in which case the perpetrator would still be required to execute a complicated decryption process in order for the data to be legible.
The frameworks in which we create give security features that have been thoroughly tested right out of the box. Using frameworks like Yii2 and Laravel, we can escape and sanitize user inputs in order to guard against SQL injection attacks, cross-site scripting (XSS), host header, and cross-site request forgery (CSRF) vulnerabilities, and to prevent direct file exposure via protected and restricted folders. Debugging options are only available in test environments, which means that when an issue occurs on a live server, the source code is not shown to the user. On occasion, we create our own code to supplement the safeguards given by frameworks like those used by the Department of Defense.
Although the greatest development frameworks are in place, it is possible for developers to make errors that result in a security concern without realizing it. As an extra layer of protection, we employ third-party security software (Codacy) to audit every line of code that we create as part of our development process. Codacy delivers alerts to the team with each code 'commit,' alerting us to possible security concerns inside our system, minimizing the likelihood of publishing severe security flaws in the future.
In order to deploy code, public-private keys must be used to provide developers SSH access into hosted accounts. This enables the safe maintenance of access credentials.
Our basic servers are backed up on a regular basis, both on-site through bare-metal backups in the case of a total server failure and in a secure, redundant, off-site location inside the United Kingdom, according to industry standards. This backup procedure incorporates numerous levels of backup redundancy, allowing for the recovery of data in a timely and comprehensive manner.
Integrating your website or application with a secure content delivery network such as Cloudflare or Akamai is an option that we provide to our customers. These may provide an additional layer of protection against DDoS assaults while also improving the overall performance of your business. Their functions include adding an extra firewall layer, rate limiting, and hiding your server's IP address from individuals with dangerous intentions.
Paying customers are processed using PCI-compliant methods that are industry standard.
Each and every member of our team is legally bound to obey our security standards and to undergo ongoing training on the most recent data security protocols. We sign non-disclosure agreements (NDAs) on a regular basis, and our corporate headquarters are housed in secure buildings that need fob access and a keycode to enter and are monitored by CCTV.
As part of the project's deployment of Tenable Nessus software, we may offer a security and vulnerability auditing service to business clients who have purchased the product.
Do you provide ongoing support, maintenance and updates?
There are choices for engaging us on an ad-hoc basis for help, as well as monthly retainer alternatives if you want a more constant and dependable level of service from us.
Ad-hoc help might be useful for initiatives that need just a small amount of assistance in order to eliminate the requirement for set monthly fees. However, since requests are scheduled depending on when our resource is available, this may come at the sacrifice of responsiveness.
Due to the fact that dedicated time is arranged months in advance, the majority of our customers choose for at least a modest monthly support retainer in order to get the best possible response. If you are working with us on a highly technical project, we propose that you purchase a monthly support retainer to cover modest ad-hoc adjustments, enhancements, updates, and support.
The quantity of development and support hours you need each month determines the price of your retainer with us. It is dependent on a variety of criteria, such as the size of your project and the number of new features you are likely to want each month that you would like to be covered by your retainer agreement, to determine the number of hours you will require. It is vital to us that you get good value for your money, therefore we propose creating a wish list of desirable features so that your monthly budget may be spent on value-adding upgrades each month.
You may want to consider taking an AGILE approach to your project and establishing an ongoing retainer arrangement with us, which will allow us to build, test, and deploy larger new features every month if you have ongoing project requirements that extend beyond the launch of the first version of your website or app. Under the terms of this agreement, we would receive a retainer payment that would cover the cost of sufficient time to build substantial new features. We would agree on the work that would be included in the following sprint (i.e. the next 2-4 weeks) at the beginning of each month, and we would deliver the work at the conclusion of that time.
More information on AGILE vs. Waterfall may be found in our response to the question "How will you project manage my project (e.g., AGILE, Waterfall, etc.)?"
Typically, clients that want AGILE are aware that we will be doing considerable amounts of work over the next several months, but they may not be aware of when they will need which feature or if the requirements will change. It's common for start-ups to adopt an AGILE development approach because the way users interact with a product once it launches can have a significant impact on which features or changes need to be prioritized, or it can reveal new high-priority changes that would be difficult to predict before launch.