Walmart Marketplace Advertising in Delaware
Ventcube is a forward-thinking digital firm that delivers one-of-a-kind strategies and services to help you take your company to new heights on the internet. Walmart Marketplace is an income generator for ecommerce that is continually expanding. Learn more about our Walmart Marketplace Advertising Delaware strategies in the sections below.
Innovation & Determination
Affordable Service
You Talk, We Listen
We Value Integrity
We Create Outstanding Designs
We Quantify Our Success
We Deliver On Time
Increase in organic traffic
Roni Deluz -

Naturopathic Doctor
"Highly Recommend Agency"
I recommend VentCube for any digital marketing. The team is very knowledgeable and always has a lot of creative ideas on how to get the most out of your campaign. They are also great to work with, they are kind, attentive, and willing to go above and beyond on any task you give them.
Increase in organic traffic
Greg Herring -

Chief Executive Officer
"They helped me with my SEO strategy"
I always find myself reaching out to VentCube when I need assistance with my digital marketing campaign. As the head of their digital team, they are experts in their field and I trust them implicitly. They helped me with my SEO strategy and came up with a unique plan that really paid off!
But don't just take our word for it
Is VentCube the best Digital Marketing Service Prodider? Let's ask our users and tech experts.
VentCube offers a reliable web design service with excellent customer service. It's easy to connect with support by chat and their staff is both friendly and helpful.
I would highly recommend Ventcube Internet Marketing. They are great to work with. The traffic to our website has increased thanks to their SEO program.
We at Kee Service were very impressed with the all aspects of our new website. We would highly reccomend VentCube to anyone looking to build a new website.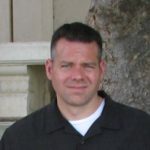 John Coakley
CCM Construction
Within six months, VentCube's SEO work catapulted our 'TP' product line into top page rankings. As a result, our business has reaped the rewards of the work VentCube provided and will continue providing on our future SEO needs.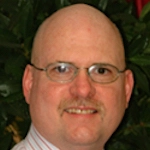 William Miller
- D.M.D. Dentist
It has been a pleasure working with VentCube. I appreciate your dedication to the projects that you and your team are on. It is nice from the customers stand point to be able to get in touch with you and your team and you guys always made yourselves available.
Mike Rigdon
Universal Automation
This was the first time I developed a web site so I couldn't have asked for a better or easier group to work with. The entire process from sales through development and launch was timely and extremely efficient. A fantastic experience all around!
Awesome, Awesome company!!! VentCube has been helping us for years. They created our website and have continually updated it and adjusted to our growing and changing company. They have increased our online presence in every area we take on. Recently we had some of our listings hacked. Found it on Saturday and everyone started working on it asap and by Monday morning it was all fixed in time for the workday. You can rest comfortably when Thrive is looking after you. Thanks VentCUbe team for everything you do for us.
Tom Focht
All Pro Door LTD

VentCube implemented some design aspects into our website, which I had wanted to try since the business was started. VentCube provided a team of relevant experts who worked with the email postcards that we send out, scheduling and design aspects for individual pages. During the development process, VentCube sent me working models, listened to my critiques, and made appropriate changes, explaining why certain elements were built as they were. VentCUbe has also helped me manage our pay-per-click advertising as well as handling our SEO.
Michael Arden
Elephants Remember
Increase your reach with Walmart Marketplace
During the last several years, Walmart's online presence has grown at a fast pace. Walmart's new Walmart Marketplace enables internet shops to become certified Walmart Marketplace Sellers and sell their items on Walmart.com, as well as on other retail websites.
Walmart Marketplace provides a unique opportunity for many ecommerce firms to sell their items to customers in the world's biggest retailer, and Ventcube can assist you in getting started on the Walmart Marketplace. Ventcube is a trusted option for enterprises in the ecommerce sector, as shown by a client recommendation score that surpasses the industry average by 488 percent.
If you are looking for an eCommerce Marketing Company in Delaware, look no further than us! Ventcube provides an eCommerce Marketing Service in Delaware to help you reach your goals. Get a free quote or contact us today.
Have questions about our services?
Walmart Marketplace Optimization
Ventcube has a proven track record of improving client sales, making it an excellent alternative for businesses trying to break into the Walmart Marketplace. Contact us now to find out more about how our services may help you increase your online earnings.
Massive market opportunity
Walmart Marketplace provides your company with an efficient approach to access the millions of consumers who currently purchase on Walmart.com. Walmart Marketplace is the world's biggest retailer's online marketplace. You'll have additional options to broaden the scope of your clientele and grow your earnings year after year as a result of this.
Revenue-focused management
When you work with the Ventcube team, we create your campaign from the beginning with the goal of increasing income. Product placement, price, ad text, campaign structure, and a variety of other elements all have a significant influence on campaign success. You may put your faith in our professionals to develop the best campaign possible for your specific company and selling points.
Powerful customization options
Walmart Marketplace provides a range of unique choices for businesses that want to sell their products via the Walmart Marketplace platform. Place items into your personalized product catalog, manage inventory, and collaborate with Ventcube to determine prices for your goods and services.
Types of Walmart Marketplace ads
Walmart Marketplace offers four different sorts of advertisements for your firm to use to market your business:
1. Walmart performance ads
Walmart Performance Ads (WPAs) are a pay-per-click (PPC) advertising solution that allows your firm to market a product to customers throughout the Walmart.com website and mobile app. Walmart Marketplace employs an internal relevance engine to decide where and when your advertisements should display when you use WPAs. WPAs, in contrast to standard PPC advertisements, do not depend on keywords. The Walmart method to WPAs is comparable to the automated targeting option offered for Amazon advertisements if you're acquainted with Amazon's approach. Walmart can identify the most effective keywords for your advertisements based on the vast quantity of data it collects. If you're wanting to increase sales, WPAs are a great solution since they link customers to your website.
2. Native banner ads
Additionally, businesses may collaborate with the Walmart Media Group to use native banner advertisements. Through the use of a native banner ad, the Walmart Media Group positions your company at the forefront of customers who are visiting Walmart Marketplace. Native banner advertisements occur near the top of a product category, such as women's clothes, in the majority of situations. For example, the native banner advertisement for Lord and Taylor seen in the image below. In this particular instance, the advertisement appears for the wide category of apparel. Native banner advertisements are a good choice if you want to increase brand recognition. They serve to advertise your brand while also highlighting a couple of your product offerings. You may also encourage customers to purchase your items by promoting a deal in Delaware, for example.
3. Catapult ads
Catapult advertisements may also be used by businesses to market individual products when they wish to promote a specific product. In product listings, a catapult ad displays at the top of each page. Furthermore, the term "Featured Item" is shown to highlight that it is a premium choice. Catapult advertisements, in contrast to Walmart Marketplace ads, do not make use of the internal relevance engine provided by Walmart Marketplace. Instead, these advertisements make use of product categories. An advertisement for convertible car seats may be seen in the following example, which appears under the sub-category of convertible car seats. Use catapult advertisements to raise the sales of a product that is already selling well or that is struggling to get traction. Nevertheless, in order to optimize your revenues while using this advertising alternative, it is critical for your company to have a low Advertising Delaware Cost of Sale (ACoS).
4. Site search feature ads
A site search feature ad promotes your brand on a product page that is connected to your brand. If consumers click on your advertisement, they are sent to a page that contains information about all of your items. Shoppers may then utilize filters to narrow down their selections even more. You may see an example of a site search feature advertisement from Fruit of the Loom in the section below. While site search feature advertisements might assist your company in increasing revenue, they can also help your company increase brand recognition. As a result, new and established businesses alike may profit from the Walmart Marketplace advertising Delaware option. As long as you're working with a marketing firm that has expertise promoting Delaware on Walmart Marketplace, they can propose an ad campaign that will provide the best value for your company. As an example, at Ventcube, we've handled more than 9 million transactions in the last five years as a consequence of the advertising services we provide.
Greatest benefits of selling your products with Walmart Marketplace
Whether or whether the Walmart Marketplace platform is appropriate for your company is something you may be considering. Here are a few advantages of selling on the newly-popular platform, which you should know about.
You'll increase the range of your customer base
While the ultimate aim of every marketing effort is to raise income, the first step in doing this is to educate new consumers about your goods, services, and company brand. There are roughly 110 million visits to Walmart Marketplace every year. Therefore, by choosing to offer your items on Walmart Marketplace, you are instantly broadening the extent of your client reach. And it can never be a negative thing.
You'll see an increase in brand awareness
It goes without saying that with so many Marketplace visitors, your brand and items will be exposed to a greater number of people. Having said that, putting your items up for sale on Walmart Marketplace is directly associated with an increase in brand recognition among customers. Added benefits include reports of increased direct site visits from customers after placing their items for sale on Walmart Marketplace, which many individuals have found to be beneficial. This comes as no surprise given the high volume of visits to the site! Simply think of all of the people that are interested in your items and who will go to your website to learn more about you!
Before you sell your products on Walmart Marketplace, consider this
There are advantages and disadvantages to each method, just as there are with every plan. The following are a few things to think about before you begin selling your items on Walmart Marketplace.
You have to have a suitable place to ship from
Walmart is quite cautious about the conditions under which packages are sent. Even if you have the option of customizing things like as shipping costs, delivery methods and carriers, you are still required to send all of your goods in non-branded packaging. You must also avoid from incorporating content from any firm that is not affiliated with Walmart in your project. This implies that promotional fliers, brand stickers, and other similar products are prohibited from being included.
It is preferable for you to have a shipping warehouse as well as a set of shipping operations in order to sell with Walmart.
Pricing requirements are strict
Despite the fact that you have the ability to choose how much you want to charge for one of your items, you may discover that your products are "delisted" if there is price rivalry on another site. You'll have to keep an eye on the prices of your competitors' items, which may be really annoying in certain cases.
The 6 steps for advertising on Walmart Marketplace
Interested in learning more about how to advertise on Walmart Marketplace? Simply take these six simple steps:
1. Become a Walmart Marketplace seller
If your firm is not yet active on Walmart Marketplace, you should begin by submitting an application. You should be able to finish your application in 10 to 15 minutes. Walmart Marketplace demands a variety of pieces of information from you as part of your application, ranging from your yearly online sales income to your previous ecommerce expertise.
Once your application has been approved, you may proceed with the other steps of the registration process:
Sign the Retailer Agreement with the assistance of a Walmart employee.
Complete the seller profile for your organization.
Your payment account and your seller profile should be linked together.
When your team has finished with the introduction processes, they will be able to begin submitting their items.
2. Launch your product catalog
It's time to start creating your product listings now that your firm is a member of the Walmart Marketplace. When it comes to adding your product catalog to Walmart Marketplace, you have a few alternatives. You have two options for uploading your merchandise.
Setup by Match: If your firm sells items that are currently available on Walmart Marketplace, you may utilize the Setup by Match feature to have your products listed. This simplified approach produces your product listing by taking information from similar listings on Walmart Marketplace and combining it with your own information.
Choosing Full Item Spec is the best choice for your company if you want to produce a product listing that is completely unique. When you choose this option, your team will download a product template from an appropriate category, such as apparel for men's pants..
According to Walmart Marketplace, your firm should add around 100 new goods to its inventory each month. After you've completed the setup of your product catalog, you'll need to conduct order testing. In your Seller Central account, you will be able to complete this basic step.
3. Request advertising access
The process of promoting Delaware on Walmart Marketplace may begin now that your organization has registered on the ecommerce marketplace. Each proposal is reviewed and approved by the Walmart Media Group, which serves as Walmart's advertising platform.
To submit your application to the Walmart Media Group, send an email to wpasales@walmart.com with the following details:
Identifying information about the organization
Information about how to get in touch (your name, phone number, and email)
SKUs (stock keeping units) (offered by your business on Walmart.com)
Product category is a kind of product (the primary category of products sold by your business)
The primary goal of the campaign
Who is the intended audience?
Ideally suited advertising strategy (annual, seasonal, etc.)
Budget that is expected
Depending on how well your firm performs on Walmart Marketplace, you may be granted permission to advertise in Delaware on the marketplace platform. Walmart Media Group does not divulge its performance standards, however it does demand a minimum monthly expenditure of $1000 in order to be considered.
4. Attend Walmart advertising webinar
If Walmart Media Group accepts your company's application to advertise in Delaware on Walmart Marketplace, you may go on to the next stage in the process of learning how to advertise on Walmart Marketplace in Delaware. The Walmart Media Group will inform your firm and ask you to participate in a training webinar as a result of this notification.
Attending this webinar is required for your firm in order to begin promoting Delaware on Walmart Marketplace.
The Walmart Media Group delivers training webinars on a weekly basis, allowing your staff to be more flexible in terms of when they can participate. The webinars also address certain important aspects, such as how the platform is designed and operates. At the conclusion of each webinar, there is also a live Q&A session.
5. Login to Walmart ad platform
Once you have received clearance for your ad and have participated in the webinar, the Walmart Media Group will provide your team access to the advertising Delaware platform. Your company's advertising account may be accessed using the credentials you provided to Seller Account.
Your organization should have gained enough knowledge and expertise from the training webinar to begin developing advertisements. Your specialized category expert should be contacted if your team has queries and is not working with an advertising agency Delaware like Walmart Media Group or Ventcube.
Your team will be assigned a dedicated category expert after your application has been approved by Walmart Media Group.
6. Launch your ad campaign
You will be able to run your first ad campaign on Walmart Marketplace after you have completed the onboarding procedure for promoting Delaware on Walmart Marketplace. But first, your team should go over a few important points to make sure everything is in order.
For example, you should make a decision on the items listed below:
What kind of items do you wish to promote?
Approximately how much money you would want to spend each month
How much money do you want to spend on each product?
Specify the length of time you want to conduct a campaign.
After your organization has defined its advertising strategy, you may begin developing your campaign and commercial. Following the launch of your advertisement, your team should continue to review your approach on a regular basis. If you use this method, you may continue to adjust both your ad and the outcomes it generates.
Cost of advertising on Walmart Marketplace
With Walmart Marketplace, your company has the ability to tailor your advertising expenditure to a certain extent. In contrast to other ad platforms, Walmart Marketplace, on the other hand, has tight guidelines for advertisers that want to advertise Delaware on Walmart.com. These standards, on the other hand, provide the greatest possible user experience.
For your convenience, we've compiled a list of Walmart Marketplace advertising expenses that includes:
A self-serve campaign requires a monthly expenditure of $1000, with a daily spending limit of $100.
A $25,000 investment is required for a managed campaign.
The following charges might be expected if your firm chooses to work with a competent advertising agency:
A one-time setup fee ranging from $3750 to more than $15,000 is charged.
A monthly advertising budget ranging from $5000 to more than $50,000.
A monthly administration expense ranging from $1000 to more than $6000 is typical.
While hiring a professional advertising firm would incur more expenses, they will also bring knowledge to the table. Ventcube, for example, has more than 25 years of expertise and a team of more than 450 digital marketing professionals on hand. Not to mention, a track record of success in increasing income generation.
Walmart Ecommerce Acceleration
Through efficient advertising management, the creation of content and media that is optimized for conversions, and the refinement of your operations program, our entire program assists your business in scaling up its presence on Walmart.
Build Your Brand. And Your Bottom Line
Those brands who are successful in replicating their Amazon efforts on Walmart see around 20% of the revenues generated on Amazon transferred to Walmart. We use our own technique for campaign construction, keyword optimization, and product promotion to create an advertising program that is tailored to your specific needs and objectives.
Marketplace Expertise You Can Trust
Tinuiti has a lengthy track record of successfully acquiring and expanding customers via marketplace channels. With written content, picture upgrades, reviews, and enriched content design, Walmart relies on Tinuiti's marketplace expertise to expand clients via effective advertising while also improving conversion efficiency through written content, enriched content design, and enhanced content design.
Official Walmart Platform Partner
Tinuiti is one of just a few approved Walmart Advertising API partners in product and business development, and it is one of the most innovative. Our "proven history of great advisory service & account assistance" led Walmart to choose Tinuiti as one of the company's "best in the industry," according to the company.
Our Proprietary Technology Is Unmatched
By providing quick campaign administration and tailored data, our patented Walmart Advertising system provides your account a competitive advantage over its rivals. Our technology consists of the following components:
Allows us to start up, run, and manage campaigns rapidly in order to enhance return on investment (ROI). Provides automated management of bidding, budgeting, and pacing that is adjustable to Walmart's specific traffic patterns and behaviors.

Creates personalized reports based on the key performance indicators (KPIs) that are most important to your company.
How can you advertise on Walmart Marketplace?
Walmart Marketplace, like Amazon, provides sellers that meet certain criteria with a variety of advertising alternatives. When people explore relevant categories and search results, you may build advertisements that display to them. Furthermore, companies have the ability to promote either their product or their brand.
Comparatively to Amazon, Walmart Marketplace, on the other hand, has stringent qualifying and ad spending criteria. Businesses must submit an ad application to Walmart Marketplace and commit to a minimum monthly expenditure of $1000 in order to be considered for inclusion.
While you may manage your own advertising plan, Walmart Marketplace provides ad management services for campaigns with a budget of $25,000 or more. It is always possible to engage with an agency such as Ventcube that specializes in Walmart Marketplace advertising if your company's budget is smaller than that amount.