Social Media Management Service in Delaware
Are your social media efforts falling short of expectations? Now more than ever, social media is a "pay-to-play" environment requiring all the resources you have: a cohesive game plan, 100 percent commitment and a well-defined budget. On top of organic outreach, getting content in front of your target audience can be challenging without shelling out advertising money, whether for an ongoing campaign or a once-off sponsored post.
To maximize your online presence, VentCube Internet Marketing Agency weaves social media management services Delaware into your overall marketing strategy. The right Facebook or Instagram management service can attract, nurture and convert followers into loyal customers. The social media management campaigns our team has implemented and overseen for our small business, enterprise or franchise clients are a testament to that.
Innovation & Determination
Affordable Service
You Talk, We Listen
We Value Integrity
We Create Outstanding Designs
We Quantify Our Success
We Deliver On Time
Increase in organic traffic
Roni Deluz -

Naturopathic Doctor
"Highly Recommend Agency"
I recommend VentCube for any digital marketing. The team is very knowledgeable and always has a lot of creative ideas on how to get the most out of your campaign. They are also great to work with, they are kind, attentive, and willing to go above and beyond on any task you give them.
Increase in organic traffic
Greg Herring -

Chief Executive Officer
"They helped me with my SEO strategy"
I always find myself reaching out to VentCube when I need assistance with my digital marketing campaign. As the head of their digital team, they are experts in their field and I trust them implicitly. They helped me with my SEO strategy and came up with a unique plan that really paid off!
But don't just take our word for it
Is VentCube the best Digital Marketing Service Prodider? Let's ask our users and tech experts.
VentCube offers a reliable web design service with excellent customer service. It's easy to connect with support by chat and their staff is both friendly and helpful.
I would highly recommend Ventcube Internet Marketing. They are great to work with. The traffic to our website has increased thanks to their SEO program.
We at Kee Service were very impressed with the all aspects of our new website. We would highly reccomend VentCube to anyone looking to build a new website.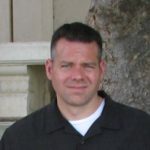 John Coakley
CCM Construction
Within six months, VentCube's SEO work catapulted our 'TP' product line into top page rankings. As a result, our business has reaped the rewards of the work VentCube provided and will continue providing on our future SEO needs.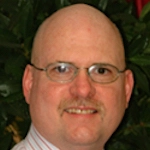 William Miller
- D.M.D. Dentist
It has been a pleasure working with VentCube. I appreciate your dedication to the projects that you and your team are on. It is nice from the customers stand point to be able to get in touch with you and your team and you guys always made yourselves available.
Mike Rigdon
Universal Automation
This was the first time I developed a web site so I couldn't have asked for a better or easier group to work with. The entire process from sales through development and launch was timely and extremely efficient. A fantastic experience all around!
Awesome, Awesome company!!! VentCube has been helping us for years. They created our website and have continually updated it and adjusted to our growing and changing company. They have increased our online presence in every area we take on. Recently we had some of our listings hacked. Found it on Saturday and everyone started working on it asap and by Monday morning it was all fixed in time for the workday. You can rest comfortably when Thrive is looking after you. Thanks VentCUbe team for everything you do for us.
Tom Focht
All Pro Door LTD

VentCube implemented some design aspects into our website, which I had wanted to try since the business was started. VentCube provided a team of relevant experts who worked with the email postcards that we send out, scheduling and design aspects for individual pages. During the development process, VentCube sent me working models, listened to my critiques, and made appropriate changes, explaining why certain elements were built as they were. VentCUbe has also helped me manage our pay-per-click advertising as well as handling our SEO.
Michael Arden
Elephants Remember
Social Media Management Cost
1 personal social media consultation / month
INCLUDES STRATEGY & COMPETITIVE ANALYSIS
1 personal social media consultations / month
INCLUDES STRATEGY & COMPETITIVE ANALYSIS
2 personal social media consultations / month
INCLUDES STRATEGY & COMPETITIVE ANALYSIS
What Is Social Media Management?
As social media evolves, market players maintain each channel's core purpose: the trifecta of connection, communication and community. Sprout Social data showed that 57 percent of consumers will follow a brand's social page to learn about new products or services. It's why brands should make sure they're posting content that satisfies connection and engages in communication while building community – instead of posting promotions for users without any thought.
Enter social media management Delaware. Sometimes called social media marketing management Delaware, it is a branch of social media marketing (SMM) that covers planning, crafting and publishing content on social platforms. It involves regular social profile audits and audience research, which are essential to rolling out relevant content.
At VentCube, we take a holistic approach to managing our clients' social media accounts successfully. Our social media management Delaware company combines organic and paid solutions to deliver the most efficient and profitable results.
If you are looking for a Social Media Marketing Service Company in Delaware, look no further than us! Ventcube provides a Social Media Marketing Service Company in Delaware to help you reach your goals. Get a free quote or contact us today.
Have questions about our services?
VentCube's Social Media Management Services in Delaware
Social Media Marketing
Social platforms let you touch base with your target audience and promote your offerings at digital speed. But there's a right way to boost your brand visibility and achieve your business goals, and it's called social media marketing. Our social media management services include this process, which combines market research, strategy-building, consumer engagement and campaign-based social media marketing management.
Social Media Advertising
Choose the social strategy that keeps 63 percent of consumers clicking: paid social advertising! Leverage this lucrative trend and devise the best social media management game plan with VentCube experts. We select platforms where your target audience is found and create custom-built ads that appeal to them. Ad campaigns are aligned with your budget, turning clicks into purchases and maximizing your return on ad spend (ROAS).
Social Media Brand Management
What is social media management Delaware without brand management? From Facebook management to TikTok management, VentCube plans, executes and monitors organic and paid brand campaigns on multiple platforms. Our social media management company's custom solutions enable you to establish a positive brand image, amplify your reach and ramp up sales and profits.
Social Media Follower Growth
Forrester data shows that 80 percent of customers want to interact with brands using social media. If you want to expand your market and enlarge your social following, enhance future results with our sustainable growth strategy. You can rely on our Facebook, Twitter and Instagram management services Delaware for an integrated approach that spans social media invite emails and website follower growth buttons.
Social Media SEO
Point visitors to your site or secure visibility for your links in social search results through proper social media optimization. With guidance from your dedicated social media manager website, links are distributed on your social profiles, increasing exposure and extending lifespan. Social media management firms can help you leverage the fact that search engines can also index your organic post if they are relevant to people's queries.
Website Design and Development
When you send people from your social pages to your website, ensure they will find it easy to use and navigate. As we manage social media accounts, we also check if your site is compliant with the Americans with Disabilities Act (ADA), functional and optimized based on best practices. Our web design and development team sets up a responsive and mobile-first digital home to boost conversions.
Video Production
Feature videos across your accounts to assist users in understanding your product or service. Videos are a profitable addition to your marketing arsenal, and our in-house team is here to handle full production, which other YouTube management companies tend to outsource. We have masters of the trade to conceptualize, film, edit and finalize your ad, demo, explainer, event highlights or testimonials.
Social Media Content Writing
Research suggests that over 50 percent of consumers head off to social media to research products. Capture their attention with high-value, engaging posts crafted by VentCube's social media content management and creation pros. We design organic social content that attracts interest and influences decisions among your followers, while paid social content drives traffic and potential leads to your site.
Social Media Reputation Management
Build a positive brand identity by maintaining goodwill with all stakeholders, responding to reviews and growing your following on social media. Incorporated into our solutions is online reputation management (ORM), which allows you to shape public perception on social platforms. Gain confidence as we gather votes of approval from your customers – a vital component of any business social media management strategy.
Social Media Platforms VentCube Helps Manage
Different platforms call for different measures. As an award-winning social media management firm Delaware, we take on this challenge. Our diverse portfolio allows us to serve those seeking an Instagram management agency or go toe-to-toe with YouTube management companies Delaware. But our biggest strength is in tying everything together to drive the best results.
Facebook Management
Boasting over 1 billion daily active users, Facebook has sufficient reach to support social media management for everything from small business clients to large corporations. Its main appeal lies in its low-cost marketing, exact targeting and organic follower engagement. Maximize these benefits when you sign up for our Facebook management services Delaware. Our social media management company offers strategy recommendations, content development, comment monitoring for social content and paid advertising, among others.
Twitter Management
Hop into the conversations that matter to your target audience, advocate causes your company believes in and cultivate an online community on Twitter. This chatty app is conducive to expanding your outreach and establishing your brand personality. Whether it's large enterprise or small business social media management you require, our Twitter management experts aid you in devising a cohesive, channel-specific strategy.
Instagram Management
About one third of the 1 billion Instagram monthly active users have purchased a product on the visual storytelling app. Adapt social media marketing management Delaware on this platform to achieve your sales goals. You can leave the legwork to VentCube, an Instagram management agency Delaware with extensive experience in optimizing vanishing and user-generated content. We handle it all, from gallery posts and Instagram stories to interstitial ads.
LinkedIn Management
Our experts have found LinkedIn an optimal place for business-to-business (B2B) companies to compel executives and decision-makers to partner with them. At VentCube, we take advantage of its native social media management Delaware software solutions to employ lead-generating enterprise social media management. Our array of LinkedIn management services Delaware are designed to bolster your brand credibility, demonstrate your thought-leadership, edge out your rivals and gain market trust.
YouTube Management
YouTube's commercial success is well-documented, but its emergence is tied to how it yields relevant videos to user searches. Your brand can take part in this cultural moment by embedding technical search engine optimization (SEO) best practices into your channel. Our YouTube management approach simplifies the steps for you, researching the most appropriate title tags and descriptions to go with your video uploads.
Pinterest Advertising
Improve your add-to-cart and checkout rates when you share your eCommerce catalog on Pinterest. No other social media management agencies are as committed as VentCube in strategically posting, optimizing and positioning your pins. Responding to inbound engagement like comments, questions and feedback is also a part of our social media management business strategists' day.
TikTok Management
Transitioning quickly as a rising star to a global platform, TikTok has taken social media by storm and helped level social media management for small businesses. Step up with TikTok for Business solutions that are well-designed for targeting, forging an authentic connection with and empowering the next generation. Entrust your social media content management to our specialists who understand how this massive platform works.
Why practice social media management?
Social media management Delaware offers several benefits, including:
Cost: No matter your marketing budget, social media is a cost-effective initiative. It's free to join social media networks, post content, respond to user comments, and more. Even social media advertising offers a profitable channel for reaching your audience and building an online following.
Reach: Social media networks, from Facebook to LinkedIn, can connect you with users across the world. You can also use social media platforms, like Pinterest, to reach niche audiences. Traditional marketing and advertising can't match the reach — or price — or social. That's why social media management is a must for businesses.
Users: Incorporating social media into your marketing strategy allows you to align your marketing initiatives with user behavior. For example, 74% of people now use social media when making purchase decisions. Not to mention, 80% of people get advice about purchases through social media.
Performance: Marketers and business owners alike agree on the performance of social media marketing and advertising. Via social, companies can build their brand and even generate leads and sales. Almost 45% of business-to-business (B2B) marketers, for instance, have earned a client through Facebook.
With social media's multiple advantages, it's worth considering for your marketing strategy.
Types of Social Media Management for Business Owners
A Trusted Partner for Companies of All Shapes and Sizes
The best social media management agencies can tailor any solution to your specific niche, from organic Facebook and
Instagram marketing to YouTube and Twitter advertising. At VentCube, knowing your industry well is part of our comprehensive research, and it helps us identify the correct social platforms for your business sector, the overarching strategy and the targeted campaigns that are right for you and align with your business goals.
There may be a universal social media management definition, but different industries adopt the components that work for them. Our social media management offering includes:
Our social media management offering includes:
Small business social media management
Franchise social media management
Enterprise social media management
Multiple-location business social media management
In some instances, other digital marketing firms partner with us to propel their clients' presence and engagement on the social web – they achieve this by using our white label social media management packages.
This is our unique social media management for agencies offering, which allows us to support digital marketers who are still building out their social management teams and service offering.
Best social media management tools
If you're excited about getting started with social media, you can make the experience (and your productivity) even better with social media management tools. These paid and unpaid tools can help you schedule content, respond to comments, and more.
A few of the best social media management tools include:
Buffer: A paid tool, Buffer can help you manage social accounts, establish a posting schedule, schedule social media posts, and more. Plus, it's available as a mobile app to make social media management hassle-free.
Hootsuite: Another paid social media management tool, Hootsuite helps you manage all your social media platforms, reply to user questions and comments across channels, and monitor your social media strategy's performance via analytics.
CoSchedule: A paid tool, CoSchedule focuses on more than managing your social media. Schedule your social media posts, as well as build content calendars, publish blog posts, and more.
What Is Social Media Management for Agencies or White Label Social Media Management?
Create Top-Notch Content Tailored to Any Type of Follower
You're probably familiar with most of the social media marketing services we've listed, but many people wonder about white label social management. Let's define it: It is a service reserved for smaller social media management firms or social media management for agencies with limited capacity. This service allows standalone marketing companies that don't have the social media manpower or expertise on-site to offer their clients social media management or marketing.
A digital marketing agency with a dedicated social media team can now boast social marketing competencies because they have partnered with a trusted white label social media management company. In this way, any digital agency can catapult their clients to social media supremacy.
Our unique white label service provides our partners with the following benefits:
Support for digital marketers who are still building out their social management teams and service offering
Establishment of their brand by keeping all client-facing documents and communications branded with their name
Ability to compete as a social media management agency instead of being just a Facebook, LinkedIn, YouTube or Instagram management agency
Expansion of social media management business portfolio through the delivery of organic posts and targeted social ads from a capable white label social media management agency.
Why Choose VentCube for Your Social Media Management?
Invest in Flexible Social Packages Customized To Meet Your Growth Goals
More and more small-business owners are choosing to collaborate with experts, as social media management is no easy feat. It requires meticulous attention and time to master. Here at VentCube, we cater to your specifications, no matter your industry, size of business or budget.
We aim to pass on to clients the benefits of knowing the ins and outs of each process through our almost two decades' worth of social media marketing background. Your search for "social media management near me" is over. Let our data-driven professionals manage and steer your social media accounts toward your desired results.
Below are some of the benefits you'll enjoy:
Deliverable-Based Packages
From content and engagement to strategy and analytics, VentCube manages small- and large-scale deliverables for clients each month. Say, for instance, you enlist our Instagram management services. You can expect us to deploy a customized list of items within the project deadline. Our social media management agency does not skimp on the best social media management tools and tactics to meet, if not exceed, your expectations.
Extensive Subject Matter Expertise
Get matched with the best social media management strategists, depending on your most urgent needs. Both our paid and organic teams have precise skill sets to cover all bases, whether you want pay-per-click advertising out of our LinkedIn management services or prefer organic posting from our Pinterest management services. We tailor social media management for small businesses, Fortune 500 companies and even franchisees.
Dedicated Account Managers
Consider VentCube's social media management firm as an extended unit of your marketing team. As a direct or white label social media management client, an account manager will be working closely with you from start to finish. Think of your AM as your go-to person from the inside, providing you with an overview or the details of your progress.
Sharp Trendspotting
Tired of how past social media management companies have brought the same underwhelming results? Resistance to shifts in social media management service packages is a no-no within our agency. We are keen to spot, predict and stay on top of the most bankable trends and the best social media management tools that go with them.
"Quality Over Quantity" Focus
As with any other digital marketing process, social media content management is dynamic and always advancing. The teams that manage social media accounts stay flexible to the changes, adapting strategies and techniques accordingly. One of the most vital pivots we've made is to move from increasing posting frequency to crafting valuable content instead, in all our Facebook, Instagram and Twitter management.
Semi-Monthly Reports
For the most accurate picture of your campaign status, you're given mid-month and monthly reports. Your AM is also available to answer any questions you may have about our franchise social media management or enterprise social media management solutions. Plus, we offer you access to your real-time data through VentCube's proprietary social media management software, also known as the online client portal.
Questions? We have answers.
How to get started with social media management for businesses?
You know the definition of social media management and what social media management for businesses typically focuses on — now, learn how to bring those practices to life in your social media campaigns with this breakdown of the 11 most critical processes:
1. Auditing your existing social media strategy
Are you already marketing and advertising your business on social media? Then, you'll want to set aside some time to audit your existing strategy. With a social media audit, you look at what's working and what isn't within your social media campaigns.
Typical steps within a social media audit include:
Reviewing your social media goals
Ensuring your branding across social media networks matches
Compiling your social media metrics, like followers, engagement rate, and more
Analyzing your social media metrics to find trends, like content preferences
Reviewing your competitor's social media presence
And more
Your audit will provide immediate insight into your social media strategy. Plus, it'll offer a foundation for improving your campaigns so you can achieve the results your business wants to see from social media, from more followers to better client satisfaction.
If you partner with a social media manager, they'll take care of this step for you.
2. Researching your target audience
Investigating your audience is a core part of social media management. If your agency — or your company — doesn't know who your audience is, it makes developing a social media strategy challenging.
Know who your audience is, and you'll know where to find them online.
That's critical, as you want to maximize your investment in social media management. By targeting your audience on their preferred platform, you can earn a bigger return on investment (ROI).
As an example, imagine social media marketing for dentists. While one dentist provides pediatric care, another offers implant services. They each operate in the health and medical sector, but they have completely different audiences.
When their social media management services include audience research, these practices ensure they invest their marketing budget and ad spend creating content and advertisements that target the right users, versus anyone that needs dental care.
Invest in social media management services, and you can expect your account manager to ask about your target audience at the start. In some cases, an agency may take the initiative to ask about your target audience when you call to discuss their services.
3. Choosing your social media platforms
Next, you'll decide which social media platforms to use. Time is one of the most valuable resources when it comes to social media management for businesses, so it's essential to focus your efforts on the networks that matter most to your audience.
While you should have a profile on the top social media networks, like Facebook, Twitter, and LinkedIn, you shouldn't divide your time between them evenly. Instead, prioritize social media platforms by how much your audience uses them.
You can find which networks matter most to your target market by reviewing demographic data. If you conducted a social media audit, you could also reference your engagement rates to see which networks performed best. Check competitor activity, too.
If you use social media management services, don't worry. Your account manager will provide platform recommendations based on their research of your industry, audience, and goals.
4. Creating your social media strategy
Before your account manager (or your internal team) can launch your social media campaign, they need to develop your strategy. In most cases, they'll focus on building a strategy for each platform due to the different roles and uses of Twitter, LinkedIn, Facebook, and other social media platforms.
In addition to considering your audience, they'll also look at the following factors:
Your goals: What does your business want to accomplish with social media? Do you want to build more brand awareness among consumers or establish brand loyalty among existing clients? Or, is there another goal you want to accomplish?
Your industry: What do audiences in your industry want to know? Are there content gaps that your company can fill, such as with blog posts or guides that you can then share on social media? Or, are there industry leaders you can connect with on different platforms?
Your brand: What is your brand voice? Do you have a set of standards or processes when engaging with clients in a public forum? Or, how does your branding influence the colors and media that you use?
Some of these questions, such as your branding standards and goals, will require your direct input. At VentCube, we're always curious to learn about your company — it's that curiosity that lets us create powerful and personalized social media strategies.
5. Designing your social media profiles
When you create or update your social media profiles, making sure they fit with your brand is essential.
That's why social media management services can also include social media design. This service focuses on creating professional images that capture your brand and make a great first impression on users.
In most cases, social media design will focus on your account's static images, such as the following:
Your Twitter header and background
Your Facebook header, icon, and profile picture
Your Instagram profile picture
Once they've designed your social media accounts — and you've approved of the designs — your social media specialist can start working towards your marketing goals, such as increasing post engagement or driving conversions.
6. Developing your social media ads
Depending on your business' goals and service plan, your social media manager may develop an advertising strategy for your company. If you want to earn more genuine followers, as well as encourage user engagement, social media ads are essential.
Platforms, from Snapchat to Facebook, vary in their approach to ads. They feature different ad types, as well as different goals. Facebook, for example, offers the option to create ads for increasing brand awareness, generating leads, earning store visits, and more.
Some other ad features that your social media manager will look at include:
Audience
Media
Content
Calls-to-action (CTA)
Cost-per-click (CPC)
And more
These are all critical factors that influence the success of your advertisements. You may create an ad with a compelling CTA, but if you target it to the wrong audience, you won't see the results you expected.
Before launching an ad campaign, you should have the chance to review and sign off on your ads.
7. Building your social media content calendar
Another deliverable included in most social media management services is a content calendar for each of your social media accounts. This calendar serves as a reference point for you and your professional social media management team.
In your content calendar, which will include the current month, you can view scheduled posts for your social media accounts. These posts may include company announcements and holiday tidings, as well as shared content, such as a blog post from your website or an image from a client.
Before publishing these posts, your social media manager will likely request that you review and approve all the content. While this requires some effort on your part, it guarantees that the only content that goes live is the content you want.
8. Creating platform-specific content
A social media specialist does more than build a content calendar for your company — they also create the content in it. In some cases, they may oversee every aspect of content creation, from developing the topic to writing the copy to selecting the media.
To create the best possible content, however, many social media specialists will work with graphic designers and copywriters. The result is a piece of content that resonates with users and accomplishes your company's goals.
If your calendar includes content from a third party — maybe you're sharing an influencer's blog post that mentions your product — your social media manager will ensure they have the appropriate link and caption to share on your social media accounts.
9. Responding to your social media followers
A day-to-day responsibility included with many social media management services is interacting with your followers and commenters. For many businesses, this service is invaluable as it has a direct impact on brand awareness and brand loyalty.
As a part of this service, your social media manager will adhere to your brand and company standards when engaging with your followers. They'll also respond to users that leave negative comments, such as about a bad experience.
For social media users, your company's interaction with them demonstrates that you care. In many industries, that will set your business apart from your competitors. It can even become a selling point for consumers, especially since more than 65% of people use social media for customer service.
10. Growing your social reach
Ads are not the only way that your social media specialist will increase your followers and social media presence. As a part of your social media management services, your provider may reach out to influencers and trusted organizations in your industry.
That can lead to coverage of your company by those individuals, which can connect you with their followers. The result is more exposure for your brand, as well as the chance to earn more followers and clients.
If you sell kitchen cabinets, for example, an influencer could highlight your product as a purchase for their renovated kitchen. They'll create a post highlighting the experience on their social media account, which you can then share to yours.
It's a chance for you, as well as another organization, to gain coverage.
11. Monitoring your social media performance
A critical part of social media management is monitoring the performance of your efforts. That's why your team of social media specialists will track the performance of your ads, as well as creative content, and share those results with you.
With MarketingCloudFX from VentCube, we make sure you can see the performance, as well as the returns of your investment. This proprietary application, which IBM's artificial intelligence software powers, also offers numerous other useful tools for your digital marketing efforts outside of social media.
When you invest in social media management services — or any digital marketing service — it's essential that you partner with an agency that not only monitors the performance of your social media accounts but also reacts when that performance drops.
You want a partner that develops an action plan for improving low performance too — not someone that excuses it. Adopt this mindset, and you'll find the best agency for your business. That kind of partnership leads to better results and a better ROI.
What metrics should I measure in social media?
The social media metrics your company uses to measure success or find opportunities should be based on your business goals. These are common metrics used to measure social media marketing performance:
Impressions – Are you growing the number of people who see your brand on social?
Engagement – Are people joining the conversation and sharing your posts?
Mentions – How often are people talking about your brand?
Social Referral Traffic – How many people click through to your website?
Followers – How many people are in your immediate social networks?
To get the best picture of how social media is benefiting your company, look at social media metrics in tandem with the other channels. For example, are leads from social media referrals more qualified than those from paid media?
We have more recommendations for social media KPIs – and KPIs for other marketing channels.
What social platforms should I be using?
It's easy to get caught up in the hype about new social media platforms, but every social channel you adopt requires time, energy and budget to effectively meet your business goals. To start, choose one or two that makes the most sense, and really capitalize on them by making frequent, high-quality posts. Read our blog about choosing the right social media platforms for your business to see more specific tips.
How can I increase my followers?
When your social media properties are managed appropriately, you see growth through targeted boosts or ads, carefully crafted copy, highly shareable resources, captivating imagery and platform-specific best practices. We believe in the value of gaining quality followers and qualified traffic, meaning your new followers should be members of your target audience – not just all breathing humans. So avoid buying followers or using other questionable tactics, as it's unlikely to help your business. When a social media account has vibrant and regularly posted content, backed with some professional strategies for promotion, quality followers grow naturally.
How effective is video on social media?
Very. Your company's social media strategy should absolutely include video, especially for platforms like Instagram and YouTube. Every mainstream social media channel can support video assets, and 81 percent of businesses use video marketing to boost brand awareness and sales (HubSpot, 2018). Try incorporating a mix of live and produced (scripted and edited) videos into your social media strategy. These days you can create social media–worthy videos with just a smartphone and an editing app – and there are free apps out there to help with this.
If you're looking for a more professional-grade video, perhaps with an optimized landing page, hire an agency like ours that offers video marketing and production supported by other digital content experts.
What is are some common issues with social media marketing plans?
Many businesses fail to curate content specifically for each platform. While cross-posting on Facebook and Instagram may be convenient, we recommend at the very least optimizing your posts' descriptions for each platform.
Another common issue we see is improper use of hashtags on each platform. By making sure your content is optimized for specific platforms, you align with user expectations. This makes your brand appear proficient in social media, which is a form of social proof.
How has social media changed marketing strategies?
Social media is now an integral part of an effective digital marketing strategy. Many brands use social media for top-of-funnel marketing and then utilize paid advertising on social media to drive middle-of-funnel or bottom-of-funnel efforts. It has heavily influenced design and video strategies, as users today expect to get information very quickly. For example, videos that can be understood while muted are popular now, as people want to consume that content while in public. 
Why should I invest in social media marketing?
At the very least, social media is great for increasing brand awareness and building a community of prospects. At most, social media can be a major revenue driver. It's a facilitator of conversation. It's one of the best ways to make an audience feel like a part of your brand, which drives purchases. Finally, audience targeting is a great reason to invest in social. Boosted/promoted posts and display advertising are great ways to launch a retargeting or brand awareness campaign.
How much does social media marketing cost?
Above all, social media costs you time. It's important to spend time creating your assets, writing description copy and participating in community engagement (answering comments, sharing content to your story, etc.). There are true costs associated with social media marketing if you pay for professionally designed assets, hire an agency to manage your channels for you, or utilize advertising or boosting capabilities. Cost varies drastically by vendor, and you get what you pay for if you go too cheap.
To help you focus your efforts on aspects of your social media platforms that will get you the highest return on investment, we recommend auditing your social media platforms. We offer a free social media audit checklist so you can identify your top priorities.
Have any advice for how to manage social media marketing?
An effective social media marketing strategy involves many moving parts. We recommend using a planning tool like our free social media calendar so you can keep track of all your assets in one place. There are other options available, like Oneupweb's Condario calendar, which can include design, content and other execution support. You may also benefit from social management tools like Loomly or Sprout Social, which allow you to automate future posts.
How much does social media management cost?
On average, companies spend $4000 to $7000 per month on social media management. This investment includes building and maintaining a social media marketing and advertising strategy, as well as a monthly ad spend and tool subscriptions.
Depending on your business, you may have higher or lower social media management costs. You can use this price range, however, to establish a realistic budget for your social media marketing and advertising strategy.
Why invest in social media management services?
Social media offers your company a tremendous opportunity to grow your brand and your business. It's a challenge, though, for many organizations, especially small-to-midsized businesses (SMBs), to set aside the time and resources for social media management.
That's why many invest in social media management services, which offer the following advantages:
Save yourself time: Time is one the most common reasons companies abandon social media. When you hire a social media agency, you get a partner that handles all your social media efforts. You save time without sacrificing a revenue-driving channel.
Get a social media expert: Professional social media management services also partner you with an expert. You don't have to worry about the time or cost of hiring a social media specialist in-house. Instead, you can immediately access the expertise of one.
Maintain a quality strategy: A social media agency also ensures your social media strategy remains active and top-notch. They continuously (and proactively) monitor and improve your approach to drive the results you want, from brand awareness to follows to sales.
Achieve aggressive goals: Like most companies, your business probably wants measurable results from social media. You may even have some ambitious goals, like achieving a certain follower count. A specialized social media agency can help you reach these goals.
If you're struggling with social media management, you're not alone.
A lot of businesses try to launch and maintain social campaigns, including your competitors. Get ahead of your competition and use social to its full advantage by exploring and investing in social media management services.