Instagram Advertising Service Agency in Delaware
If this is the case, you must devise a strategy. To be successful with Instagram advertising Delaware, you must have a mix of strategic insights, a creative eye, and the patience to put your plan into action and track your results.
Given that many companies either lack or are unable to utilize their own resources to build high-performing Instagram ads, we've created this service to assist them.
Increase in organic traffic
Roni Deluz -

Naturopathic Doctor
"Highly Recommend Agency"
I recommend VentCube for any digital marketing. The team is very knowledgeable and always has a lot of creative ideas on how to get the most out of your campaign. They are also great to work with, they are kind, attentive, and willing to go above and beyond on any task you give them.
Increase in organic traffic
Greg Herring -

Chief Executive Officer
"They helped me with my SEO strategy"
I always find myself reaching out to VentCube when I need assistance with my digital marketing campaign. As the head of their digital team, they are experts in their field and I trust them implicitly. They helped me with my SEO strategy and came up with a unique plan that really paid off!
But don't just take our word for it
Is VentCube the best Digital Marketing Service Prodider? Let's ask our users and tech experts.
VentCube offers a reliable web design service with excellent customer service. It's easy to connect with support by chat and their staff is both friendly and helpful.
I would highly recommend Ventcube Internet Marketing. They are great to work with. The traffic to our website has increased thanks to their SEO program.
We at Kee Service were very impressed with the all aspects of our new website. We would highly reccomend VentCube to anyone looking to build a new website.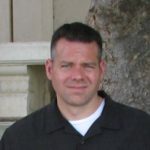 John Coakley
CCM Construction
Within six months, VentCube's SEO work catapulted our 'TP' product line into top page rankings. As a result, our business has reaped the rewards of the work VentCube provided and will continue providing on our future SEO needs.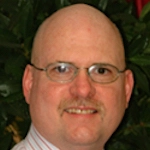 William Miller
- D.M.D. Dentist
It has been a pleasure working with VentCube. I appreciate your dedication to the projects that you and your team are on. It is nice from the customers stand point to be able to get in touch with you and your team and you guys always made yourselves available.
Mike Rigdon
Universal Automation
This was the first time I developed a web site so I couldn't have asked for a better or easier group to work with. The entire process from sales through development and launch was timely and extremely efficient. A fantastic experience all around!
Awesome, Awesome company!!! VentCube has been helping us for years. They created our website and have continually updated it and adjusted to our growing and changing company. They have increased our online presence in every area we take on. Recently we had some of our listings hacked. Found it on Saturday and everyone started working on it asap and by Monday morning it was all fixed in time for the workday. You can rest comfortably when Thrive is looking after you. Thanks VentCUbe team for everything you do for us.
Tom Focht
All Pro Door LTD

VentCube implemented some design aspects into our website, which I had wanted to try since the business was started. VentCube provided a team of relevant experts who worked with the email postcards that we send out, scheduling and design aspects for individual pages. During the development process, VentCube sent me working models, listened to my critiques, and made appropriate changes, explaining why certain elements were built as they were. VentCUbe has also helped me manage our pay-per-click advertising as well as handling our SEO.
Michael Arden
Elephants Remember
Our Instagram advertising service Delaware helps you reach core objectives.
Mass Brand Awareness
We all know that Instagram has billions of users and that the network is only gaining more users with each passing day. Instagram is one of the most effective channels for promoting your company and building brand awareness. Its ad recall is 2.8 times better than that of other advertising platforms. Essentially, brand awareness is the first step that every consumer must take in order to become a legitimate client. Placing advertisements on popular social media sites such as Instagram can help more customers become aware of your company. This implies that more customers will see your content and click on it, which may result in more conversions for you.
Clicks to Website
It is possible to direct prospective clients to certain sections of your website using Instagram advertising. In other words, if you want more customers to visit your blogs, view your new items, or sign up for your emails, you can encourage them to do so by running successful advertisements. Our organization use a mix of the appropriate audience, the appropriate advertising, and the appropriate landing page to generate more leads and revenues.
Increased Conversions
The ultimate purpose of an Instagram advertising firm is to increase your conversion rate by assisting your company in achieving its intended conversion. Email signups, online transactions, and reservations are all examples of conversions. Our services are focused on your ultimate objective and the advertisements that are most likely to convert. Conversions are incredibly crucial to the success of your marketing initiatives, and they should be included in your overall marketing plan as well. As a result, investing in strategies that affect your company's potential to generate conversions is one of the most effective ways to help your company expand. An Instagram advertising team like ours is all that is required.
If you are looking for a PPC Management Company in Delaware, look no further than us! Ventcube provides a PPC Management Service in Delaware to help you reach your goals. Get a free quote or contact us today.
Have questions about our services?
Our Instagram Advertising Services Handles
Ad Creation
We are an Instagram advertising firm that promotes your greatest photo. Contact us now to learn more. Just a few of the characteristics used to characterize the advertisements and text that our firm produces for our customers are "appealing, compelling, strategic, and relevant." We manage your advertising campaigns from beginning to end, generating the finest content possible that is tailored to your business and target demographic.
Ad Targeting
As a matter of fact, we already feel that you have an excellent product or service, and that we can link you with the appropriate audience that will be eager to purchase from you. However, if you do not focus your advertisements in order to reach your intended demographic, you will not get many results from your advertisements. For this reason, all of your Instagram advertising will be targeted using ad targeting. Consumers on Instagram are found and converted by our ad professionals using the most up-to-date strategies and tools available. You no longer have to be concerned about whether or not your advertisements will be viewed because they will!
Ad Optimization
As a company owner, we understand that you want to see results from your advertisements. When you entrust us with the creation of your advertising campaigns, we make certain that all of your advertisements accomplish their objectives. To determine which sorts of ads and which demographics provide the greatest results, we regularly A/B test your advertising campaigns and make frequent modifications that are based on data. We also monitor your advertising in real time to evaluate how they are doing and whether they need to be tweaked or removed altogether. Thus, your advertisements will always function at their peak and provide the finest results possible.
Instagram advertising formats
We'll assist you in determining the most effective ad type for your Instagram marketing strategy. When it comes to marketing on this platform, you'll have access to a wide range of advertising solutions that are specifically designed to assist you in meeting your social media objectives. The following are the ad types available on Instagram:
Photos:
Include an image as well as a little piece of prose on a regular basis.

The perfect tool for raising brand recognition and sharing imagery with your target audience
Videos:
Your business, product, or service will be promoted in a little video clip.

A link to your website, a call-to-action, or information that encourages your customers to invest in your brand are all possible inclusions.
Carousel:
The emphasis here is on providing several photographs in a single post that the viewer may browse through at the same time. This is ideal when you want to combine many images in a single post.
Stories:
Consider making an appearance in one of the most rapidly expanding regions for Instagram users.

Vertical pictures and video are effective ways to capture your audience's attention.
Instagram Advertising Statistics That Matter
Instagram's engagement rate is 1.22% higher than Facebook's.
Don't make the mistake of thinking otherwise. Currently, Facebook is the most popular social network, and Facebook advertisements are incredibly successful. However, as compared to Instagram, the amount of interaction that such advertisements generate is likely to be far lower. Therefore, advertising on Instagram will help your adverts to get more interaction from the relevant customers. Instagram advertising is free. Consumer engagement is vital because customers who are interested with your business content are more likely to visit your website and make a purchase.
33% of the stories with the most views come from businesses.
Instagram stories are seen by millions of people every day. And companies are getting seen as a result of those millions of views. And your company may benefit from it as well. The correct advertising material can help your company tell more compelling tales that attract more views and generate more sales.
Instagram is home to more than 1 billion monthly active users.
The reach of your advertisements on Instagram is an incredibly essential advantage of advertising on the platform. Because Instagram has such a large user base, it is almost certain that you will be able to discover your target audience on this network. Instagram gathers information about users via hashtags, likes, and shares, and utilizes that information to help you make your advertising more successful by personalizing them. As a consequence, small enterprises and even startups are able to communicate directly with their target clients.
72% of Instagram users have purchased a product after seeing it on their feed.
The majority of customers spend a significant amount of time reading through their Instagram profiles and discovering new brands. This occurs as a result of companies using Instagram advertising tactics to market their content to Instagram followers. When their material is marketed in front of the appropriate customers, those consumers are more likely to act on the information. Consequently, if you want to increase sales for your ecommerce company, Instagram advertising might be quite beneficial.
81% of consumers use Instagram to research goods and services.
This is a significant number of individuals that rely on the information they get on Instagram to assist them in making choices. Instagram advertisements, like Google advertisements, may be used to assist people in finding relevant information on the internet. As a result, sharing your company's information on Instagram is an important step in assisting your audience before they convert. As a result, you will build trust with your audience and urge them to go further down the sales funnel.
How to choose your Instagram ad objectives
In order to properly plan and execute your company's perfect Instagram campaign, you must first clearly identify your objectives, so that you are aware of both the long-term and short-term goals of your work.
In the section below, we've established a list of three typical Ads Manager goals that you should keep in mind while creating your Instagram marketing campaign.
1. Awareness
Many companies utilize social media to increase brand recognition and reach a larger audience of potential clients. When you advertise on Instagram, you have the option of selecting brand awareness and reach targets that will assist you to accomplish your awareness-oriented objectives more effectively.
Despite the fact that each of these goals have the same ultimate result — generating greater interest in your brand — they take a different way to achieving it.
How are they different? Here's a look at how they vary:
When implementing the reach objective, the aim is to reach and impact the greatest number of individuals who fit inside your intended audience's demographic.
Tactics for increasing brand awareness are focused on promoting content and adverts that will reach the folks who are most likely to become interested in your company as a whole, including the material you generate as well as the items and services that you provide.
2. Consideration
You don't want your followers on social media to casually browse through their feeds and scroll through your advertisements and posts. Instead, you want to capture their attention and encourage them to learn more about your brand. This is where consideration comes into play.
The consideration objective focuses on getting your followers to act — watch your videos and interact with your content. The following is a list of some of the primary consideration goals you might want to achieve:
The aim of boosting the amount of visitors to your company's website might be one of your key objectives.
Views of video content: This goal is focused on putting in the marketing efforts necessary to increase the number of people who see video content.
Post engagement: This goal promotes interaction, such as likes or comments on your post, to allow you to communicate with your audience and build relationships.
3. Conversion
Instagram is a strong social media network that may assist you in growing your sales and maximizing the profitability of your company. The objectives in this category are mostly concerned with converting those who are already familiar with your company into potential customers.
Conversion campaigns are comprised of the following elements:
Website conversions: Increase conversions on your website by attracting warm audiences – individuals who are familiar with your company on some level. In order to obtain a quotation, complete a purchase, or register for an event or webinar, conversions must be completed.
For ecommerce business owners, Facebook offers the ability to optimize for sales from a catalog of their items.
Store visits: If you have a company with many locations that get a high volume of foot traffic, you may use Instagram advertisements to direct users to your physical locations, which can help you increase sales.
VentCube knows Instagram advertising services Delaware
Are you thinking about running advertisements on Instagram? If that's the case, we're here to assist!
VentCube's social media professionals will work with you to develop an Instagram advertising campaign that will offer you a competitive advantage in the marketplace. The best part is that we are completely transparent with you and are there to accompany you throughout your social media advertising journey.
Learn why so many companies depend on VentCube to progress their social media strategy with our Instagram advertising services Delaware by becoming one of our hundreds of delighted customers. To find out more about how you can get started with Instagram advertising, get in touch with our team right now.
MAKE SURE YOUR AD IS SEEN BY THE RIGHT PEOPLE
Saved Audiences
Create a personalized audience from the ground up to suit your needs. Concentrate on your ideal audience by choosing a place to target, selecting an age or gender, identifying important demographic characteristics such as education, income, employment, business sector, and hobbies such as fitness, food, shopping, and many more, and narrowing your search results.
Custom Audiences
Email addresses, phone numbers, and Instagram user IDs may be used to target existing customers by submitting them securely. Additionally, construct a list of users who have visited your website, who have seen certain pages, or who have completed a specific activity on your website. This is the option for you if you want to generate many touchpoints with a customer before making a transaction.
Lookalike Audiences
Find clients that are comparable to your present consumers by developing an audience of followers on your Facebook page, customers on your customer list, and website traffic. Increase your audience by acquiring new consumers that act essentially in the same way as your existing ones. The possibility of a sale will increase as a result of their habits being similar to those of your present target group.
Questions? We have answers.
Why Instagram Advertising?
Clearly, digital marketing is the new wave of marketing that is now sweeping the world of business. As a result, investing in internet marketing services Delaware such as social media marketing is one of the most efficient and cost-effective methods to reach your intended audience. There are a plethora of social media platforms accessible for your company to advertise on, with Instagram continuing to be one of the most popular. Instagram advertisements are both affordable and highly targeted. Effective Instagram advertisements may reach 1,000 individuals for less than $5-$10 per thousand impressions. Recent website visits, email subscribers, and demographics of your clients may all be reached using Instagram targeted advertisements. You can utilize Instagram advertisements to drive more quality visitors to your website and increase conversions at the same time. Your company has the power to achieve a great deal online by launching high-quality Instagram advertising. This is something that our Instagram marketing business will demonstrate!
What is Instagram Marketing?
Instagram marketing refers to the process through which companies utilize the app to engage with their target audience. It is often used in the marketing of goods and services Delaware, as well as in the development of brand recognition and loyalty. Its popularity has increased as marketers have come to realize the importance of visual content.
In fact, 32% of marketers believe that visual pictures are the kind of material that is most critical to their overall strategy.
Because of the platform's widespread appeal among consumers, it represents a tremendous potential for companies that are eager to get in and start connecting. As with any kind of social media marketing, it is always beneficial to foster a feeling of belonging among your target audience.
How can I target my audience with Instagram advertising?
Instagram, one of the fastest growing social media networks, offers your company with the tools it needs to reach the people who matter to you. However, with such a large number of users on this platform, how can you successfully target your intended demographic?
Three sorts of audiences may be found on Instagram, and each has its own unique set of characteristics.
1. Saved audiences
Saved audiences are often comprised of large groups of people who may be targeted according on their demographics, which may include gender, geography, age, and general interests, among other factors. Advertisers may generate content and adverts that are more appropriately tailored to the interests and behavior of their target audiences by using these qualities and information about their target audiences.
2. Custom audiences
Custom audiences are created by combining customer email lists, users who have engaged with your account or watched a video, individuals who have visited your website, and other data sources. Typically, these audiences are cultivated as a result of information supplied by or relating to the firm.
3. Lookalike audiences
These wide audiences are made up of persons who are similar to those who make up a custom audience, and who often have comparable qualities and interests — thus the term "lookalike" audiences. Their interests and habits are likely to resemble those of your target audience in a variety of ways, making them suitable people to target on Instagram.
What do I need for Instagram advertising?
When it comes to creating a presence on Instagram, every company that uses Instagram advertising must make certain that they cover all of their bases before proceeding.
Several essential considerations for any firm wishing to establish a social media presence include the following:
Your firm's business profile is a succinct introduction to your organization that conveys important information about your company to your target audience.

Visuals of superior quality: High-quality and convincing photographs and videos will reach your followers with the greatest amount of effectiveness. Because Instagram is primarily a visual medium, having a strong visual component is essential for a successful marketing strategy on the network.

Ad size (in pixels): Images that are properly scaled and designed for Instagram, both in the feed and in Stories, are vital for success on the platform. It is critical to exhibit your photographs in the finest quality and with the intended impact that they are presented in the right ratio and resolution.

Copywriting is essential because it communicates intent and purpose to your target audience. Reading your material is important. You should also use an acceptable tone to encourage your readers to take action on your behalf.

Instagram need a budget in order to function properly. Reviewing typical Instagram advertising expenses might help you get a sense of how much money your company should be spending on advertising.
If the thought of gathering your necessary data and putting your marketing tactics into practice alone seems daunting, we're here to help. At VentCube, we can create all of the content and behind-the-scenes work required to drive results with Instagram advertising.
Should I use an Instagram advertising agency?
Developing a good Instagram advertising strategy is not always straightforward. You should seek assistance from a reputable marketing firm if you notice that any of the following apply to your company.
There isn't enough time to devote to developing and sustaining a successful Instagram strategy.

Uncertainty about social media marketing, including how to assess and maximize your outcomes is common.

There is a scarcity of knowledge on social media approaches and marketing plans.
Incorporating the services Delaware of an Instagram advertising agency to help you with the creation of your social media strategy is a wise decision that may make the difference between an unsuccessful and a successful marketing campaign.
What to look for in an Instagram advertising agency?
Maintaining a successful digital marketing strategy requires the use of social media advertising on a regular basis. You understand that using these platforms to promote your marketing efforts is a good idea, but you also understand that working with the correct social media firm will have an impact on the efficacy of your campaign.
But how can you determine who would be the most suitable candidate for your company? Transparency is one of the most critical characteristics to look for when investigating Instagram marketing services Delaware. If you want to advertise on Instagram, regardless of the size of your business or its budget, you need to partner with a company that will provide consistent pricing and top-tier services Delaware while staying within your budget.
It's also critical to assess the ability of a social media marketing team before hiring them. Is the firm staffed with skilled marketers that have a proven track record of developing marketing materials that get results? Does your team stay up to date on the newest marketing trends while also getting on-going training?
It is critical to work with an agency that has a proven track record of achievement.
Consider the team's communication skills as well when selecting a social media firm to work with your company on social media marketing campaigns. You'll need to communicate with your marketers on a regular basis about your objectives and progress, which is why hiring someone with strong communication skills is critical.
Why is Instagram Important to Marketers?
Marketing professionals are drawn to Instagram since it is one of the most widely used social media platforms, but it is not simply the sheer magnitude of the platform's user base that makes it so interesting to them. When compared to Facebook and Twitter, Instagram users are more likely to follow and engage with companies on a regular basis.
In fact, eight out of ten Instagram accounts are associated with a company. Every day, they make approximately 200 million visits to company profiles on the internet.
Furthermore, these consumers likely to belong to a desirable demographic. Instagram is used by over two-thirds of individuals between the ages of 18 and 29. Furthermore, the gender balance between male and female users is about 50/50.
When it comes to connecting with prospective consumers on Instagram, brands have several chances to do so in a way that is familiar and real. As a result, the quality of your Instagram material is quite important. Instagram photographs and videos that seem to be pandering or forced may be readily identified by users.
In order to investigate goods and services, about 81 percent of customers have utilized Instagram. With the assistance of a professional social media strategist, your company can reach millions of prospective consumers who are ready to make a purchase. Creating visually appealing and interesting content will encourage them to interact with your message on a regular basis.
What Instagram Marketing Services Delaware do we offer?
Your strategist will be able to build Instagram campaigns that are both engaging and effective after they have learned about your organization's purpose and objectives. Furthermore, customized statistics assist you in better understanding your outcomes so that you may continuously enhance your plan.
Rolling Instagram Marketing and Promotions
Successful Instagram marketing is dependent on the creation of timely and relevant content, which is why successful firms establish long-term strategy. With persistent work, your follower count will increase, and you will see an increase in the number of people coming to your website from this channel.
Instagram management on a rolling basis involves tactics that increase user engagement and help you grow your following. Your strategist may take care of your Instagram account, promoting your business via picture and video posts, stories, user-generated content, and other means of communication.
As an added benefit of working with an influencer, your strategist may assist you in developing connections with those who have followings who are interested in companies and content that is relevant to their interests. Whether it comes to sourcing, qualifying, and partnering with influencers, it is critical to have the experience to recognize when both parties are a suitable fit for one another. The use of influencer marketing might be difficult, but with the appropriate plan, it can be quite effective in terms of increasing brand recognition and increasing user engagement.
Instagram management on a rolling basis comprises monthly analytics data as well as a 30-minute review call. When you use Instagram reporting, you can better understand your outcomes and make adjustments to your plan based on real-time data.
Using a rolling Instagram campaign in conjunction with other social media initiatives may help you get better results in less time. Your strategist may assist you in aligning your campaign with as many as four different social media platforms as you like. For example, numerous businesses promote on social media platforms such as Instagram and Facebook since these platforms exchange user information.
À la Carte Instagram Posts
An Instagram strategist can assist you in creating one-time posts to promote blog pieces, webinars, events, and other offers in lieu of a continuous Instagram campaign. This can be a fantastic choice if you want to assist an in-house social media specialist or if you're just getting your feet wet with the platform. You can expect your strategist to assist you with scheduling Instagram posts based on our data-driven research and industry best practices as part of the service you get.
Instagram Listening
The network has nearly 1 billion users, so finding out what people are saying about your company may be challenging. For small marketing teams, searching for Instagram hashtags and going through user comments may be time-consuming and resource-intensive tasks.
What's being said about your business and its goods on social media is something your social media strategist is well-versed in, and she can recognize and analyse it. He or she may also provide you with practical guidance on how to react to and nurture your clients in accordance with your objectives.
Audience Engagement Videos
Those with videos on Instagram generate 38 percent higher interaction than posts with images, with video posts receiving more than twice as many comments on average.
The ability to connect with users on Instagram is essential for success. Working with a strategist to create short-form video content that converts may give your company a competitive edge. Instagram is a scrolling platform, which means your business has less than a second to create an impact before your post is swiped away. Video enables consumers to slow down and take in your message without requiring too much in return from the viewer.
Instagram Ad Management
Advertising on Instagram are shown in users' feeds and stories based on a pay-per-click approach that use a bidding algorithm to determine where your ads should appear. You may segment your audience for more targeted ads by using the Facebook Ad Manager tool.
An experienced strategist will assist you in developing your advertisements, identifying target consumers, and developing a competitive bidding strategy. This service may be used in conjunction with other pay-per-click platforms.
Promote Your Business on Instagram
The social media platform Instagram is the best way to get your business message in front of a large number of prospective buyers. A well-optimized profile, visually appealing postings, and the appropriate amount of marketing may all aid in the growth and success of your company.
Brafton's expert social media strategists can assist you in identifying your objective, developing visually compelling content campaigns, and delving further into your strategy and implementation.
Why Should You Advertise On Instagram?
Instagram has approximately 800 million monthly active users, which means that companies may reach a large number of people using the platform. This photo-centric social network is one of the most widely used smartphone platforms in the world, with over a billion users. Furthermore, since Instagram is owned by Facebook, companies who advertise on the platform will have access to the most sophisticated targeting capabilities available on the Internet for digital advertising. Some interesting facts concerning Instagram advertising are shown below:
Approximately 75% of Instagram users claim that they will act on advertisements that appear in their news feed.
The majority of active users (more than 75% of them) have used Instagram to make an online purchase.
Instagram Stories is used by 500 million active users every day, according to the company.
200 million Instagram users claim to visit at least one company Instagram account on a daily basis, according to data from comScore.
Instagram is the greatest and most successful method for firms to advertise their new items or deals, according to 73 percent of adolescents in the United States.
Shopping posts are clicked on by 130 million Instagram users every month..
Instagram marketers may target a younger demographic of at least 52.8 million users, allowing them to reach a larger audience.
Marketers believe that Instagram is the most significant social media network for influencer marketing, with 89 percent stating that it is.
Marketers in the United States claim that Instagram influencer marketing accounts for 69 percent of their total marketing spending.
83 percent of Instagram users responded that they use the network to find new goods or services.