Web Video Production Service in Delaware
The use of Web Video Production Service Delaware is beneficial in establishing confidence with your visitors since they are interesting, relevant, and timely. We at VentCube are well aware of the influence that a single, professionally-shot video can have on your company's revenue. Pricing for our bespoke video production services begins with complete transparency – you will always know precisely where your money is being spent on each project. More information may be found further down the page, or you can fill out the form to get a precise quotation!
Innovation & Determination
Affordable Service
You Talk, We Listen
We Value Integrity
We Create Outstanding Designs
We Quantify Our Success
We Deliver On Time
Increase in organic traffic
Roni Deluz -

Naturopathic Doctor
"Highly Recommend Agency"
I recommend VentCube for any digital marketing. The team is very knowledgeable and always has a lot of creative ideas on how to get the most out of your campaign. They are also great to work with, they are kind, attentive, and willing to go above and beyond on any task you give them.
Increase in organic traffic
Greg Herring -

Chief Executive Officer
"They helped me with my SEO strategy"
I always find myself reaching out to VentCube when I need assistance with my digital marketing campaign. As the head of their digital team, they are experts in their field and I trust them implicitly. They helped me with my SEO strategy and came up with a unique plan that really paid off!
But don't just take our word for it
Is VentCube the best Digital Marketing Service Prodider? Let's ask our users and tech experts.
VentCube offers a reliable web design service with excellent customer service. It's easy to connect with support by chat and their staff is both friendly and helpful.
I would highly recommend Ventcube Internet Marketing. They are great to work with. The traffic to our website has increased thanks to their SEO program.
We at Kee Service were very impressed with the all aspects of our new website. We would highly reccomend VentCube to anyone looking to build a new website.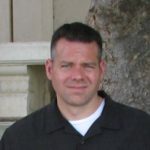 John Coakley
CCM Construction
Within six months, VentCube's SEO work catapulted our 'TP' product line into top page rankings. As a result, our business has reaped the rewards of the work VentCube provided and will continue providing on our future SEO needs.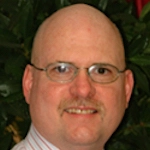 William Miller
- D.M.D. Dentist
It has been a pleasure working with VentCube. I appreciate your dedication to the projects that you and your team are on. It is nice from the customers stand point to be able to get in touch with you and your team and you guys always made yourselves available.
Mike Rigdon
Universal Automation
This was the first time I developed a web site so I couldn't have asked for a better or easier group to work with. The entire process from sales through development and launch was timely and extremely efficient. A fantastic experience all around!
Awesome, Awesome company!!! VentCube has been helping us for years. They created our website and have continually updated it and adjusted to our growing and changing company. They have increased our online presence in every area we take on. Recently we had some of our listings hacked. Found it on Saturday and everyone started working on it asap and by Monday morning it was all fixed in time for the workday. You can rest comfortably when Thrive is looking after you. Thanks VentCUbe team for everything you do for us.
Tom Focht
All Pro Door LTD

VentCube implemented some design aspects into our website, which I had wanted to try since the business was started. VentCube provided a team of relevant experts who worked with the email postcards that we send out, scheduling and design aspects for individual pages. During the development process, VentCube sent me working models, listened to my critiques, and made appropriate changes, explaining why certain elements were built as they were. VentCUbe has also helped me manage our pay-per-click advertising as well as handling our SEO.
Michael Arden
Elephants Remember
Why choose video production services in Delaware from VentCube?
VentCube, one of the best internet video production firms Delaware, understands the importance of a well-produced video. By providing our clients with the option to add videos into their website content, VentCube gives them a competitive advantage over their competitors. This allows them to stay on top of the latest trends in their field.
In order to distinguish yourself from the sea of information that viewers are bombarded with on a daily basis on the internet, consider creating original and compelling video content. – The ability to keep one step ahead of the competition is critical in distinguishing your company and gaining clients in today's continuously changing Internet environment — not to mention the fact that original content increases search engine trust.
Web videos are a critical component of any inbound marketing strategy. It allows you to turn your website into an interactive and fun alternative to the traditional text-based website.
By including multimedia, especially videos, into your website, you will be able to express your message on numerous levels, utilizing visual images, spoken word, music, and text, among other mediums.
Increasing revenues, lower customer service costs, and higher conversion rates are all experienced by our customers as a result of their customized web movies. Videos improve the usability of your website, engage your users, and encourage them to become more interested and possibly convert.
If you are looking for a Content Marketing Company in Delaware, look no further than us! Ventcube provides a Content Marketing Service in Delaware to help you reach your goals. Get a free quote or contact us today.
Have questions about our services?
Web Video Production Service Delaware
It is VentCube's mission to present clients with information that is both engaging and relevant to them. What better method to do this than by incorporating online videos into the mix?
It's no secret that items that are accompanied with video content are more likely to sell than those that are not. As a matter of fact, 73 percent of visitors who watch product videos make a purchase, and it has been shown time and time again that organizations who provide films are seen as more trustworthy by their consumers. Take advantage of the chance to expose your firm to customers in the way in which the vast majority of clients seek information.
Live Action Explainer Videos
As an additional service Delaware, VentCube provides professional Live Action Explainer films to assist you in engaging and converting new consumers.
What are Live Action Explainer Videos, and how do they work? I'm glad you inquired.
Live action explainer videos have speakers speaking in front of a colored screen while unique visual assets are shown on the screen below the speaker. The use of live action explainer films may be highly beneficial when describing a process or how your goods and services function. They also assist viewers in visualizing the information you're giving. While the speaker is delivering his or her speech, some versions of live action explainers cut to stock b-roll material to provide a more exciting visual experience for the audience.
Live Action Explainer films can help more people recall the information you offer since they are designed to appeal to visual learners, who account for 65 percent of the population. Last but not least, Live Action Explainer videos help to make your material more memorable and inspire more interaction.
As a result of your investment in our Live Action Explainer video services Delaware, we'll assist you in selecting the most appropriate professional actor to represent your brand and message, writing a compelling script to capture your visitors' attention, filming the video using the most advanced production methods, and integrating it into your website for maximum effectiveness.
Making a video greeting for visitors to your website is a customized method to welcome and establish initial trust with your audience. When you provide your message in online video format, you have the ability to engage your audience and participate in conversation with them.
There are innumerable applications for interactive multimedia that may be found online. This is where you may introduce your firm, expose your capabilities, point out what makes you unique, promote special deals, and inspire your visitors to take action on your website.
Besides that, you may use these films to draw attention to certain portions of your website, assist users through specific procedures, answer FAQs, promote new goods or services Delaware that are being provided, and give current information about your organization.
When it comes to user engagement, the longer a person spends on your site, the greater the likelihood of them returning. When people remain on your website, or more precisely, on a particular page, for an extended length of time, Google considers this to be a favorable indicator. It informs Google that you have valuable, useful material that consumers will find interesting..
Users, on the other hand, are unlikely to remain interested for long if your website pages include large amounts of content. It is for this reason why user engagement videos are so vital.
The use of VentCube's user engagement videos allows you to better engage your audience with your site's content than you would be able to do with only text material. While videos serve to retain visitors on your site, they also provide an engaging audiovisual aspect that visitors will have a difficult time passing up.
Videos for user engagement may cover any of the following topics:
Details of your products
Product assembly instructions
Live action explainer video explaining a concept, product, or service
Long-winded topics that inform users
VentCube can assist you in creating any of the user engagement films described above, as well as many more. Continue reading to find out more about our pricing for engagement videos.
Explainer videos provide several advantages for your website and business that you should take advantage of. When you choose explainer films produced by VentCube, you will be able to do the following:
Keep site visitors engaged
Show, not tell what you're trying to convey
Increase conversions
Provide a fantastic asset to your website
Not only can explainer films assist keep site visitors engaged, but they're also great at increasing conversions since they show your audience your product rather than just telling them about it, which increases the likelihood of them purchasing your goods. You'll be able to describe how your product is utilized, what materials it is composed of, and even show them how other people use it if you have a product demonstration.
Not to add that explainer films may be beneficial in practically any business, including the following:
Food and beverage
Home and repair
Health and wellness
Retail
Industrial
Heavy equipment
We're certain that you'll like our explanation films – and that your website visitors will as well.
Marketplace product videos
Want to demonstrate the unique characteristics of your product and its benefits to potential customers and business partners? Product videos on the marketplace are the solution.
In collaboration with VentCube, we can assist you in creating product films that capture the interest of users, so motivating them to discover more about your unique items and, ultimately, purchase them.
As the owner of an online marketplace, you can be confident that the following online marketplaces promote and support the use of product videos in their offerings.
Amazon
Walmart
Target
eBay
Shopify
WooCommerce
Still on the fence? Product videos offer a variety of benefits including:
Increased customer trust
Increased conversions
Increased website ranking
Ability to show off your products instead of talking about them
When a product description isn't enough, people want to see all of the benefits that your product has to offer before they decide to purchase it. Product videos can very handy in this situation.
Web video production pricing
VentCube provides a variety of video creation packages to meet your specific requirements and budget — and we'll work with you to evaluate where web videos have the most potential to have an effect on your website's performance.
So what are you waiting for? Get started now!
Social Media Videos
Adding videos to your social media accounts is one of the most effective methods to encourage your audience to interact with your company. Non-stop video content about your goods, services, and company may be posted, but you can also produce video advertisements to help sell your items on social media platforms.
A social media video may be used to achieve a variety of goals, including:
Inform users about a specific product or service
Show users how to use a specific product
Show users how a product is made
Talk about what's included in a specific service
Inform users about why they need your specific services
Inform users about your brand and what makes you unique
Introduce employees
Provide a tour of your facility
Create video testimonials to share with your social audience
And so much more
Social media is becoming more complicated with each passing day, and it may be tough to navigate through it effectively. VentCube can assist you in growing your company by discovering the most effective way to advertise video content on your social media channels.
Take, for example, the fact that social media postings featuring video content get a boost in views of 48%. Adding videos to your social media postings has the potential to generate a significant profit margin for your company, which you may be overlooking at the moment. VentCube will assist you in taking full advantage of this opportunity by incorporating videos into your social outreach accounts in the most effective manner possible.
Aspect ratios of 1:1 are available for VentCube video adverts, which have been proved to be more successful than landscape video advertisements. Square films have been shown to get twice as many views and three times as many shares than its landscape counterparts.
Square videos, as the name implies, are videos that appear in the form of a square and are published on social media without the need of black borders. In recent years, social media sites such as Instagram have made square videos popular, and they surpass other video formats in terms of views and interaction.
It's also worth noting that square videos use up 78 percent more space in mobile news feeds than landscape videos, which is a significant difference (16:9 aspect ratio). Due to the continued growth in mobile video consumption, square videos will become more more relevant in terms of attracting followers' attention and increasing interaction.
Using square videos on social media may also help you get the most out of your marketing dollars. Engaging Facebook users with square videos costs 7.5 percent less, while engaging Instagram users with square videos costs 33 percent less. If you want greater results for less money, square video marketing on social media is a terrific choice for you to investigate.
Questions? We have answers.
Why is video marketing important?
There are various advantages to using video marketing for your company. In order to increase engagement and participation on your website, video marketing may be quite effective. According to research, buyers are ten times more likely to engage with videos than they are with blocks of text.
By including videos on your website, you may encourage visitors to spend more time engaging with your material. In addition, the more amount of time that they spend on your site, the more they will learn about your company, and the greater the likelihood that they will contact you to learn more about your goods or services Delaware.
It also sends a signal to search engines that your website has useful material, causing them to rank your site higher in search results when users spend more time on it. In addition to captivating visitors, using unique videos on your website increases your chances of ranking on the first page of Google results by 53 times.
In the end, video may have an influence on your conversions as well. Including videos on landing pages may increase conversion rates by as much as 80 percent, according to research. For example, if your landing page generally converts 50 clients per month, adding a video to the page may practically double your conversions, resulting in an extra 40 conversions per month.
The advantages of adding video into your marketing approach are limitless — and the relevance of video marketing continues to expand with each passing year. For those who are contemplating including unique films on their website, our video professionals at VentCube can assist you!
What Is A Web Video and Why Invest In Them?
A web video is an informative, communication, or marketing tool used by businesses to communicate key data and/or characteristics about their organization, product, or service. They may include original video material, stock footage, animation, voice-over talent, and music, among other things. Typically, online videos for corporations include the following:
Have a singular focus and target audience.
Educate, entertain or inspire viewers to a call to action.
Increase traffic to websites.
Are expected to be part of any modern website.
When you have a consumer base that is interested in learning more about your organization, product, or services on a regular basis, investing in online video creation becomes essential.
What Are Best Practices For Web Videos?
As website video productions can seen by a larger audience, it's best to consider the following:
Know your target audience.
Define your key messaging, takeaways, or call-to-action.
Map out how many web videos you want to create and determine a distribution schedule.
Be efficient and film multiple web videos at a time.
Shorter duration is better. Aim for 2 minutes or less with most video content.
Determine a video style which will resonate with your target audience best.
With video accounting for more than 80 percent of all internet traffic presently, your web video creation is the single most essential method you can generate content to promote your organization, product, or service  online, according to statistics. The more you produce, the more proficient you will become at your craft. Decide on a beginning point and push yourself to improve with each new video production you create.
What Is The Process For Creating Web Videos?
You'll follow a linear sequence from Pre-Production to Production and finally Post-Production, just like you would with any other video production:
Define your target audience, key messaging, and tone.
Select a storytelling style (ie. onscreen host or voice-over) that best suits your defined goals.
If creating a live action video – identify and secure the ideal filming location(s)
If creating an animation – develop storyboards which show its look/feel, as well information you want to highlight and transitional treatments.
Film or animate your web video(s).
Edit, finalize graphics/animation, sound mix and finish.
These are only recommendations at this point. Because web videos are still a relatively new medium, there is a great degree of latitude in terms of how they may be produced and distributed. Having a good time with them and being loyal to your company identity can help you succeed.
How Can I Differentiate My Web Videos?
There is a vast lot of video material on the internet, and it is constantly growing. Many of them are taken using lower-quality cameras or cellphones, and the overall production quality is poor. We think that the power of cinema has the potential to alter brands and gain consumers. Consider the following factors when creating a cinematic look and feel for your online video production: 
Be sure to establish the emotion(s) you want your audience to feel (audiences tend to remember feelings much greater than facts).
Cast professional talent and hire a professional production crew.
Film with cinema-grade cameras and lenses.
Don't skimp on gaffers. Lighting is critical to achieving a cinematic look.
Add animation and stylistic graphics where appropriate.
Invest time in Color Grading and Sound Design.
By clicking on the link below, you can learn more about these issues and others, as well as how VentCube can distinguish your online video production from the competition.
How Long Does It Take To Produce A Video?
It generally relies on the kind of video production you want to do and the style you want to use. It is possible to complete an educational film, trade fair video, or social media video in as little as 4-6 weeks time. Larger projects, such as brand videos or commercials, might take up to 12 weeks to complete.
How Much Does It Cost To Produce A Video?
An explainer film based on animation may be produced for as low as $20,000. A average budget for a production that requires unique filming — such as corporate films or testimonial videos — is $35,000. Greater projects, such as brand films or commercials, that need many days of shooting, aerial cinematography, or advanced animations are more expensive, ranging from $50,000 to $200,000 in cost. If you already have a budget in mind, we can work backwards from there to discover the innovative solution that's suitable for your situation. Clients that return again and again benefit from more flexible prices and priority booking.
What Do I Need To Do To Get Started With VentCube?
Visiting our contact page and filling out a quick form is the most straightforward method to get started. Please contact us at
+1 302 260 6306 or chat with one of our professionals straight from this page if you have any questions. Once we have gathered additional information about your project, we will develop a written proposal explaining our methodology along with a breakdown of costs for each line item.