Social Media Branding Services in Delaware
Social media allows people to engage with companies because they want to learn about discounts and promotions, get coupons, and purchase things.
A lack of time or a dedicated, experienced staff are two of the most common reasons why many businesses fail to capitalize on client interaction possibilities on social media. Put your trust in our social media experts to develop a customized social media brand strategy that blends social media management with social media advertising Delaware.
56 percent of customers in the United States communicate with companies on social media in order to obtain promotional offers.
Consumers engage with companies because they have an interest in purchasing things, according to 48% of them.
According to corporate leaders, social media is vital for branding purposes (80 percent agree).
Innovation & Determination
Affordable Service
You Talk, We Listen
We Value Integrity
We Create Outstanding Designs
We Quantify Our Success
We Deliver On Time
Increase in organic traffic
Roni Deluz -

Naturopathic Doctor
"Highly Recommend Agency"
I recommend VentCube for any digital marketing. The team is very knowledgeable and always has a lot of creative ideas on how to get the most out of your campaign. They are also great to work with, they are kind, attentive, and willing to go above and beyond on any task you give them.
Increase in organic traffic
Greg Herring -

Chief Executive Officer
"They helped me with my SEO strategy"
I always find myself reaching out to VentCube when I need assistance with my digital marketing campaign. As the head of their digital team, they are experts in their field and I trust them implicitly. They helped me with my SEO strategy and came up with a unique plan that really paid off!
But don't just take our word for it
Is VentCube the best Digital Marketing Service Prodider? Let's ask our users and tech experts.
VentCube offers a reliable web design service with excellent customer service. It's easy to connect with support by chat and their staff is both friendly and helpful.
I would highly recommend Ventcube Internet Marketing. They are great to work with. The traffic to our website has increased thanks to their SEO program.
We at Kee Service were very impressed with the all aspects of our new website. We would highly reccomend VentCube to anyone looking to build a new website.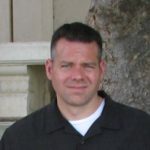 John Coakley
CCM Construction
Within six months, VentCube's SEO work catapulted our 'TP' product line into top page rankings. As a result, our business has reaped the rewards of the work VentCube provided and will continue providing on our future SEO needs.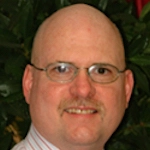 William Miller
- D.M.D. Dentist
It has been a pleasure working with VentCube. I appreciate your dedication to the projects that you and your team are on. It is nice from the customers stand point to be able to get in touch with you and your team and you guys always made yourselves available.
Mike Rigdon
Universal Automation
This was the first time I developed a web site so I couldn't have asked for a better or easier group to work with. The entire process from sales through development and launch was timely and extremely efficient. A fantastic experience all around!
Awesome, Awesome company!!! VentCube has been helping us for years. They created our website and have continually updated it and adjusted to our growing and changing company. They have increased our online presence in every area we take on. Recently we had some of our listings hacked. Found it on Saturday and everyone started working on it asap and by Monday morning it was all fixed in time for the workday. You can rest comfortably when Thrive is looking after you. Thanks VentCUbe team for everything you do for us.
Tom Focht
All Pro Door LTD

VentCube implemented some design aspects into our website, which I had wanted to try since the business was started. VentCube provided a team of relevant experts who worked with the email postcards that we send out, scheduling and design aspects for individual pages. During the development process, VentCube sent me working models, listened to my critiques, and made appropriate changes, explaining why certain elements were built as they were. VentCUbe has also helped me manage our pay-per-click advertising as well as handling our SEO.
Michael Arden
Elephants Remember
What is Social media Branding For Business?
This service from Thrive combines social media management with online advertising to help you establish an online identity for your business that attracts and engages customers, extends your target market, and enhances your sales and profitability.
We will measure and report on numerous important performance metrics that will be monitored by our social media brand management team. This information demonstrates how your social media accounts:
Aids in the development of a favorable image for your company.
Communicates with your followers and consumers in an effective manner.
Increases client loyalty to your company's brand.
Social media services:
The social team at Thrive, in addition to brand management, has extensive knowledge and expertise in the administration of sponsored and organic campaigns across a variety of platforms such as Facebook, Twitter, LinkedIn, and Instagram.
A professional social media expert who will not only maintain your account but also serve as your primary point of contact is something you can always anticipate when you collaborate with Thrive Internet Marketing Agency. Our professionals like working in partnership with customers to obtain the greatest outcomes, whether that means gaining more followers or increasing return on investment.
Measurable success
Our case studies demonstrate firsthand how effective our social media initiatives are. Examples include increasing a client's Facebook followers by 228 percent in just 30 days, as well as their Weekly Total Reach by more than 3,500 percent in only 30 days.
When you partner with us, you have access to your own social media brand management team that is ready to provide results.
If you are looking for a Branding Company in Delaware, look no further than us! VentCube provides a Branding Service in Delaware to help you reach your goals. Get a free quote or contact us today.
Have questions about our services?
What Are the Benefits of Social Media Branding Services Delaware
Startups and established companies alike may benefit from social media marketing services Delaware in a variety of ways. Social media content marketing, when combined with the correct social media marketing strategy and campaign monitoring system, may result in more search traffic, enhanced SEO, healthier consumer interaction, and greater brand loyalty for your company.
Are you still on the fence regarding whether or not to invest in social media marketing services Delaware? The following are the most important advantages of social media marketing in terms of facilitating your decision-making process
Better Online Exposure
Social media marketing is always expanding and changing, and it is swiftly establishing itself as a significant online marketing resource for companies and brands everywhere. Social media platforms such as Facebook, Twitter, LinkedIn, and Instagram have the ability to greatly increase the exposure and interest in your company's products and services Delaware. The implementation of a good social media content marketing strategy will result in more interactions and social signals, such as likes and shares, which will allow you to connect with a bigger online community.
High Search Rankings
Search engines such as Google and Bing have realized the importance of social engagement, and they have started to include updates, Tweets, profiles, and comments into their results pages. It follows that the bigger the number of people who share your content across social media networks, the more traffic they generate for your website and, as a consequence, the higher your search results will appear in search results.
Specific Audience Targeting
Your information will not generate conversions if it does not reach the suitable audience, no matter how valuable and fascinating your content is to read. Your target customers may be discovered and classified via social media marketing, which allows you to segment them based on age, region, and online activity to name a few criteria. In order to have a better understanding of the online activity of your target customers and to generate relevant content and adverts that meet their needs, social media marketing professionals discover, assess, and research your niche market.
Improved Customer Reach
An online poll by the Global Web Index found that around 54 percent of internet customers utilize social media sites to do product research. A further finding is that when it comes to discovering new firms, 49 percent of consumers depend on recommendations from social media influencers to help them through the process. Implementing a complete social media marketing strategy can help you to boost brand awareness and position your company in front of the right clientele.
Complete Brand Control
Individualized social media marketing packages are developed for each customer in order to satisfy their specific goals while also remaining within their financial constraints. You have complete control over your identity, financial resources, and campaign approach for social media content marketing campaigns in other words. With the proper knowledge on how to promote your brand on social media, you can create and maintain a favorable image that is appealing to your target audience, and you can ensure that your B2B social media marketing plan is always on point.
Enhanced Customer Trust
Being able to effectively advertise yourself on social media allows you to position yourself as a thought leader in your sector while also building deep and meaningful connections with your followers. As part of our social media marketing approach, we create fantastic content and actively participate in online debates about your business in order to keep a pulse on your target audience and keep them engaged. Aside from that, we use social media video marketing to showcase your customers' testimonials, case studies, and other content that helps to build the credibility of your company's brand. These methods are critical in gaining consumer trust and building strong relationships with your target audience and followers.
Multiple Marketing Options
Apart from social media marketing on platforms such as Facebook, YouTube, LinkedIn, and Instagram, there are a variety of other social media marketing methods you may use to promote your business. The use of social media marketing platforms such as WhatsApp, Messenger, WeChat, Tumblr, and Snapchat is an example. Our social media marketing company conducts in-depth business research, audience assessments, and competitive benchmarking for your company in order to identify the most relevant and profitable social media marketing platforms and techniques.
Increased Profitability
A cost-effective method of communicating with prospective customers, social media marketing is ideal for small and large businesses alike. It does not need you to spend a considerable amount of money on advertising. You may market your products and services Delaware for little or no money by using numerous social media platforms. One of the most major benefits of social media marketing is that it enables you to reach an unlimited number of prospects from all over the globe without having to put forth any more work or incur any further costs.
What Is Social Media Branding Service?
This section describes a brand strategy geared to offer a clear foundation on the social platform upon which company is created and expressed (about its values, qualities, and attributes), as well as a marketing plan to engage with prospective leads and customers across the globe.
It has always been the most challenging medium to employ in order to reach prospects and customers all over the globe, but it has also shown to be the most lucrative in terms of results. You get complete control and exposure over your digital business as a result of your social media presence, as well as access to a variety of potentially helpful information and chances via your social media presence. As long as your presence draws attention to yourself and others, it is almost inevitable that you will grow wealth in the future.
Maintaining focus on the fact that the success of a brand is based on the effective marriage of brand strategy with marketing strategy is essential.
How We Brand Your Business?
We do an analysis of your company and determine which Social Media Network has the most authority in your area.

Initiating branding is the first step after doing thorough study and observation. We do this by creating profiles that speak to the beliefs, qualities, and attributes of your firm.
In the case of Facebook, it is a pool of diverse individuals that may assist your branding effort provided it is targeted to your specialty. We design and modify your Facebook profile and fan page with eye-catching visuals that are sure to catch people's attention.

Twitter is a real-time information sharing and retrieval network that assists you in the distribution of material. We develop and personalize your Twitter profile, including bespoke background visuals, to ensure that your brand is seen by the most people.

Pinterest is a virtual gallery of artwork where you may display your picture data in order to acquire worldwide attention and exposure. We will construct and modify your Pinterest profile with eye-catching visuals, as well as validate your account to ensure that it lasts for a longer period of time.

As the most popular social media platform among Fortune 500 organizations (with 30 million corporate accounts), it's probably surprise that LinkedIn is the most popular social media channel overall.
We create eye-catching, high-quality visuals that communicate your brand message and effective call-to-actions that use the Magneto Effect to capture the viewer's attention to increase sales.

We write biographies and other descriptions that use well-researched keywords and hashtags to ensure that they are seen by as many people as possible.

We also provide Social Media Optimization (SMO) services Delaware with the main goal of enhancing the overall visibility of your company on social media platforms.

Following a successful Brand Strategy, we design and suggest a successful Social Media Marketing Strategy to help your company accomplish its ultimate objective.
In addition, we have created four social media packages that are now popular in the digital market. In response to your request through WhatsApp at +1 302 260 6306 or by filling out the contact form below for a FREE consultation, we can create packages for more social media platforms.
Objectives of social media marketing
Increase the amount of visitors to your website
A greater degree of visibility
improved understanding of the market
Sales have increased.
Learn about the various client perceptions of your firm.
Increase your public image.

The business analysis firm Synthesio's Michelle Chmielewski states that social media is not about what one individual does or says; rather, it is about what everyone does and says collectively on a global level in order to connect in all directions at any time and through any digital means.
Our staff may be involved from the beginning of your social media activity, and we can do it in a variety of ways depending on the partnership model you choose. We can provide you with the following services Delaware: community outsourcing, community in-house, selection and training of your own community manager, formulation of the strategy, creative assistance, tactical actions, content authoring and monitoring, among other things. In addition, we have eight years of expertise managing social media for a variety of businesses from a variety of industries and across a variety of nations. We will review your idea and weigh the pros and cons of the various possibilities.
Why Social Media Branding For Any Business?
Social Media Branding service is the most important approach for any company – small, medium, or large – to obtain better brand recognition and client acquisition results via social media. Because of the proliferation of mobile devices and the dominance of various social networking sites, individuals have established a presence on the internet by using social media platforms.
The use of a social media branding plan allows you to increase brand exposure at no cost.
Social media allows you to discover new chances and learn more about your target audience's voice.
Social media aids in the development of trust and authority, as well as the generation of qualified leads.
Social media allows you to reach out to new clients and broaden your reach.
Social media may assist you in increasing the amount of visitors to your company's website.
The use of social media makes it simpler and quicker to share material.
Questions? We have answers.
What services do social media managers offer?
They provide a variety of digital marketing services Delaware, including social media content development; hashtag strategy; LinkedIn; Facebook; Instagram tactics; SEO; and influencer marketing strategy. Social media managers are also available for on-site consultation. These professionals have a thorough grasp of the numerous social media platforms and how to maximize interaction metrics on each of them.
How much does social media management cost?
The cost of social media marketing may vary significantly based on the sort of service provided. All-in social media management, for example, consists of social listening for brand awareness, a detailed content plan, paid LinkedIn and Facebook advertisements, and lead generation. All of these services might be rather costly. However, given the high return on investment (ROI) for these social media management services, the majority of small-business owners believe that social media management is very cost-effective. To make things even better, working with a freelancer or an agency is often less costly than employing in-house social media management pros. *\s* Neither Upwork nor any of the tools or services referenced in this section are associated with, sponsored by, or endorsed by any of them. All of these tools and services are presented just as suggestions, and each reader and firm is encouraged to spend the time necessary to thoroughly research and assess which tools or services would be the most appropriate for their individual requirements and circumstances, before proceeding.
What is the role of a social media manager?
A social media manager is responsible for overseeing all parts of a company's social media presence, including posting and responding to customer inquiries. This involves creating social media postings for all of the company's social media accounts, researching and communicating with the target demographic, as well as enhancing the company's overall online presence in general. Social media managers often schedule material months in advance using social media management platforms like as Hootsuite or Sprout Social, and part of their job responsibilities include monitoring the automation to ensure that all items are published on time. *\s* Neither Upwork nor any of the tools or services referenced in this section are associated with, sponsored by, or endorsed by any of them. All of these tools and services are presented just as suggestions, and each reader and firm is encouraged to spend the time necessary to thoroughly research and assess which tools or services would be the most appropriate for their individual requirements and circumstances, before proceeding.
How do I become a social media manager?
They have a thorough grasp of content marketing, search engine optimization, the numerous social media platforms, and social media marketing strategy, among other things. Many social media managers enroll in online courses offered by Google or Hootsuite to improve their abilities and get a better understanding of efficient social media marketing. The ability to earn licenses or badges via online courses may be exhibited on professional networking sites such as LinkedIn or Upwork. Neither Upwork nor any of the tools or services referenced in this section are associated with, sponsored by, or endorsed by any of them. All of these tools and services are presented just as suggestions, and each reader and firm is encouraged to spend the time necessary to thoroughly research and assess which tools or services would be the most appropriate for their individual requirements and circumstances, before proceeding.
What skills does a social media manager need?
A social media manager must have a thorough understanding of the algorithms of various social media platforms, as well as strong instincts for creating visually appealing images and copy, excellent time management and organizational skills, and familiarity with popular social media management tools, among other qualifications.