Online Reputation Management in Delaware
Did you realize that a single bad remark may have a devastating effect on your company's internet reputation? Customer evaluations are very important in the success of any company operating in the digital space. If your internet reputation is interfering with your company's progress, it is essential to address the situation with the greatest honesty. Engage the services of an expert who will carefully monitor your project and develop a strong plan to decide the most appropriate response to each and every client emotion. In Online Reputation Management Delaware, VentCube is a leading and one of the top companies dedicated to assisting businesses in increasing brand recognition, developing a strong relationship with prospects, and generating an effective online reputation online. In this section, we do a thorough makeover of your brand image, including mending, controlling, and safeguarding your image.
Innovation & Determination
Affordable Service
You Talk, We Listen
We Value Integrity
We Create Outstanding Designs
We Quantify Our Success
We Deliver On Time
Increase in organic traffic
Roni Deluz -

Naturopathic Doctor
"Highly Recommend Agency"
I recommend VentCube for any digital marketing. The team is very knowledgeable and always has a lot of creative ideas on how to get the most out of your campaign. They are also great to work with, they are kind, attentive, and willing to go above and beyond on any task you give them.
Increase in organic traffic
Greg Herring -

Chief Executive Officer
"They helped me with my SEO strategy"
I always find myself reaching out to VentCube when I need assistance with my digital marketing campaign. As the head of their digital team, they are experts in their field and I trust them implicitly. They helped me with my SEO strategy and came up with a unique plan that really paid off!
But don't just take our word for it
Is VentCube the best Digital Marketing Service Prodider? Let's ask our users and tech experts.
VentCube offers a reliable web design service with excellent customer service. It's easy to connect with support by chat and their staff is both friendly and helpful.
I would highly recommend Ventcube Internet Marketing. They are great to work with. The traffic to our website has increased thanks to their SEO program.
We at Kee Service were very impressed with the all aspects of our new website. We would highly reccomend VentCube to anyone looking to build a new website.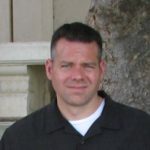 John Coakley
CCM Construction
Within six months, VentCube's SEO work catapulted our 'TP' product line into top page rankings. As a result, our business has reaped the rewards of the work VentCube provided and will continue providing on our future SEO needs.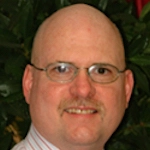 William Miller
- D.M.D. Dentist
It has been a pleasure working with VentCube. I appreciate your dedication to the projects that you and your team are on. It is nice from the customers stand point to be able to get in touch with you and your team and you guys always made yourselves available.
Mike Rigdon
Universal Automation
This was the first time I developed a web site so I couldn't have asked for a better or easier group to work with. The entire process from sales through development and launch was timely and extremely efficient. A fantastic experience all around!
Awesome, Awesome company!!! VentCube has been helping us for years. They created our website and have continually updated it and adjusted to our growing and changing company. They have increased our online presence in every area we take on. Recently we had some of our listings hacked. Found it on Saturday and everyone started working on it asap and by Monday morning it was all fixed in time for the workday. You can rest comfortably when Thrive is looking after you. Thanks VentCUbe team for everything you do for us.
Tom Focht
All Pro Door LTD

VentCube implemented some design aspects into our website, which I had wanted to try since the business was started. VentCube provided a team of relevant experts who worked with the email postcards that we send out, scheduling and design aspects for individual pages. During the development process, VentCube sent me working models, listened to my critiques, and made appropriate changes, explaining why certain elements were built as they were. VentCUbe has also helped me manage our pay-per-click advertising as well as handling our SEO.
Michael Arden
Elephants Remember
Clients We Assist For Online Reputation Management In Delaware
We are a well-known brand in the market for delivering high-quality Online Reputation Management services to a diverse variety of clients across a wide range of businesses and sectors. Our clients/businesses include the following individuals and organizations, among others:
Startups, Small, medium and Large Enterprises
Politicians
Sportspersons
Celebrities
Journalists
If you are looking for a Digital Marketing  Company in Delaware, then look no further than us! Ventcube provides a Digital Marketing Service in Delaware that will help you reach your goals. Get a free quote or contact us today.
Have questions about our services?
We offer the Best Online Reputation Management Services on Delaware for all your requirements
In order to prevent any possible complications, VentCube delivers trustworthy and respectable services. These services help specialists to identify efficient methods to manage and enhance your brand's online reputation, hence enhancing your company's reputation. Our service gives you with greater ratings and reviews than you would otherwise get.
ORM Strategy Development
We make contact with you in order to better understand your company needs. Following that, we examine the consumer inquiries and reviews that your company gets. We monitor your online presence across all social media platforms, consumer complaint forums, discussion boards, and other forums, and develop a plan for managing your online reputation as a result.
Better Ratings & Reviews
Having a positive reputation is indicative of success for any brand or company. That is why we undertake a complete investigation of your internet reputation, and if we discover any websites that carry unfavorable reviews or ratings, we take prompt action to get them removed.
Fix Online Reputation
We have a staff that is dedicated to repairing the reputation of a business or website on a constant basis. In order to identify the source of the bad information and devise a strategy to correct it, our specialists will work tirelessly to identify the problem.
Boost Business Reputation
Having a pleasant and clean online image is something that every company and brand strives to achieve. Our ORM consultants will leave no stone unturned in their efforts to assist you improve your company's image across all digital platforms.
Why VentCube For your Online Reputation Management In Delaware
We, at VentCube, appreciate your confidence in us and are committed to providing you with solutions to boost your brand's image by mending and transforming negative comments into good ones. We give you with quick, efficient, and customised solutions that are geared at achieving better outcomes.
Fast and Efficient
VentCube, a reputable online reputation management company, offers quicker and more efficient ORM services to help you restore your online reputation. Contact us now to learn more.
Personalized Solutions
Regardless matter the size and scope of your company, we provide tailored ORM services. Depending on your company's requirements, we will endeavor to boost your online reputation, clean up your online reputation, and preserve personal data.
Result-Driven
We have a team of highly qualified and experienced ORM specialists that are dedicated to exceeding your expectations and delivering outcomes that are driven by business objectives.
Online Reputation Takes Decades To Build, Seconds To Get Destroyed
Do you find it difficult to maintain control over your online brand reputation? You need the services of an experienced Online Reputation Management (ORM) company that will help you establish the reputation that you have always desired for your name or business. VentCube is an online reputation management (ORM) services organization based in the United States that provides the finest online reputation management services to not only preserve your brand reputation but also to increase your corporate reputation. There comes a time when expert brand reputation management services are necessary!
Transparency about your position and requirements is essential while searching for the finest online reputation management service. A successful online reputation management plan includes activities like as research, development, content creation, publication, and promotion, all of which are part of the online reputation management process. In today's digital world, when it just takes a few seconds for a person's reputation to be damaged, it is critical to work with a top online reputation management company that can eliminate unfavorable search results associated with you or your company.
Reputation Is Everything. Save It! Protect It! Maintain It!
Are you concerned about your reputation? After all, reputation is essential, particularly in the world of digital media, therefore you should. It has the potential to either build or destroy you!
Did you know that customers read at least seven reviews about a service before deciding whether or not to use it? And that 97 percent of those reviews have a significant impact?
No matter how well you may have been doing in the digital realm, all it takes is one bad connection to bring you crashing down! It takes a long time to establish a good reputation in the marketplace; but, it only takes one incident to tarnish that reputation, and it will undoubtedly take double the work to restore it! In this case, the function of Online Reputation Management (ORM) is very prominent.
Reviving The Fallen, Restoring The Glory
The name VentCube can be trusted for restoring the brand's image and making a constructive influence on the world.
When it comes to corporate reputation management or a person's reputation in a specific field, our online reputation management experts go to great lengths to ensure that their clients have a positive online presence. We provide Online Reputation Management services that assist in repairing the harm done to a brand's reputation due to incorrect branding.
Branding mistakes may be very damaging to a company's or an individual's reputation if not addressed promptly and effectively. Our on-time Online Reputation Management plan aids in the revitalization of a brand, corporation, or individual's reputation. They can put your brand or identity on the path to success and growth that you want.
Questions? We have answers.
What is online reputation management (ORM)?
An online reputation management strategy is a process that includes marketing, public relations, legal, and SEO methods to help you maintain, defend, and preserve your online image or corporate reputation. Among the tasks involved in this process include monitoring and recognizing good and negative internet mentions of the brand, as well as ensuring that more focus is placed on boosting favorable mentions as opposed to bad ones.
Why do businesses and individuals need ORM?
Nowadays, individuals research people and firms before opting to conduct business or engage with them, based on the information they find. Current and potential new customers who are contemplating doing business with your company will be influenced negatively by bad internet brand references. Furthermore, unfavorable brand mentions may snowball into negative word of mouth, both offline and online, posing a constant threat to the brand's reputation and sales volume.
What is the cost of Online Brand Reputation Management?
In terms of the price of an online reputation management service, there is no such thing as a "one size fits all." Every project at ORM is unique and tailored to meet the specific requirements of each customer. Additionally, the cost of the ORM project is determined by a number of critical criteria, including:-
The intensity of negative material is measured by the number of times it is mentioned.
It is possible to promote a significant amount of positive information.
The amount of fresh material that must be created in order to promote a product.
How long does it take before I can see the results of ORM?
Every online reputation management campaign in Delaware is unique, and it may take anything from a few short weeks to several months to place a brand at the top of search results from the time the campaign is launched. The amount of time required may be assessed by comparing the number of unfavorable and positive references. A thorough review aids in the development of an effective plan that will provide beneficial outcomes.
Why Choose VentCube for Online Reputation Management in Delaware?
Learn how to get professional solutions that help your business grow.
In the field of online review management, VentCube Internet Marketing Agency is one of the top organizations with years of competence and experience. VentCube Internet Marketing Agency is one of the leading online review management firms in the world. In 2020, Neil Patel ranked our reputation marketing business as the third-best online reputation management company in the world, according to his research. It says much about the quality of our reputation marketing services that we have received this accolade.
Whether you want assistance with online review monitoring, reputation control, review management, or other parts of brand reputation management, our company reputation management organization can provide you with the services you require.
Listed below are the benefits you may anticipate from our online reputation management service:
Tailored Reputation Marketing Services
A major error that some review management service providers make is to establish an all-encompassing reputation management service without first knowing the demands of their customers and the competitive landscape in which they operate. In the world of brand reputation management, we at VentCube think that there is no such thing as a "one-size-fits-all" strategy. Our online reputation marketing team conducts in-depth market research and campaign analysis in order to provide personalized online reputation services that are tailored to your specific requirements, as well as industry standards and best practices.
Comprehensive Monthly Reports
We consider all of our clients to be partners in the maintenance of their company's reputation. When we are your exclusive online reputation management service provider, we will not leave you in the dark regarding the success of your campaign. Your access to our reputation management tools, dashboard, and campaign reports is provided by our review management service team, allowing you to keep track of your online reviews at any time and from any location. In addition, we plan frequent meetings with your team to go through your monthly reports in further depth with them.
Dedicated Account Manager
Concerned about your reputation management approach and need to speak with someone right away? I'm wondering how I may get anything deleted from Google Search. To oversee your online review monitoring and reputation management campaign, we appoint a professional reputation manager to work on your behalf. As a result, you will have a single point of contact for all of your campaign-related issues. Our review monitoring support service is also accessible on weekends and holidays to respond to any urgent inquiries you may have about your review.
Robust Reputation Management Tools
Together with Rize Reviews, VentCube is developing online reputation management solutions that will help to expedite the delivery of online reputation management services. As one of the most reputable review management firms, we make certain that these reputation management products have completed a rigorous testing procedure before being made available. Furthermore, we don't simply use these online reputation management tools to create client advertising; we also use them for internal efforts. In addition, we make use of our online review management software to manage our digital reputation, and we are always looking for methods to expand its capabilities.
Diverse Industry Expertise
What industry do you work in? Is it healthcare, finance, auto dealership, or construction? We can assist you no matter what your area of expertise is. In the United States, VentCube is one of the few reputation management organizations that provides online reputation management services to thousands of businesses across a wide range of sectors. In addition to reputation management services, our online reputation management organization is well-versed in a variety of digital marketing tactics, such as link building, search engine marketing (SEM), and eCommerce optimization, among others.
Smart Reputation Management Strategy
In order to restore a negative online reputation and maintain a good brand image, you want data-driven online reputation management services that are oriented at maximizing your market potential and maximizing your profits. Our online reputation management firm conducts a thorough reputation analysis to assess the present status of your online image and to describe the most effective online reputation management methods that will help you achieve your reputation objectives. Call us right now and let's talk about how to generate more reviews and increase the effectiveness of your online reputation management SEO activities.
Why Your Business Needs Online Reputation Management?
Keep track of your brand's mentions and search results at all times. The maintenance of one's brand's reputation is crucial to one's digital success. People turn to the internet first when looking for information on a person, business, product, or service – and a significant percentage of their online research includes reading online reviews of the product or service in question.
Reputation monitoring and review management are essential for ensuring that your company's internet presence is appropriately reflected. Online reputation management enables you to do the following:
Appeal to High-Intent Prospects
A customer's alternatives are continually being evaluated by them. Consumers say that company evaluations have an impact on their purchase choices in a majority of cases (about 97 percent). In a similar vein, 95% of tourists study internet reviews before making a reservation for a hotel or resort. Review monitoring and reputation management are two aspects of internet reputation management that enable you to amplify your positive company reviews across several online platforms and place them in front of your target audience.
Generate Positive Business Reviews
According to studies, 92 percent of internet consumers do not trust a business until they have read positive online evaluations about the brand. Furthermore, 23 percent of respondents said that they have difficulties making a purchasing choice when there are no product reviews available online. A reputation manager guarantees that your company receives a consistent stream of verified internet evaluations that can be used to help your clients through the purchasing process. The usage of cutting-edge reputation management software by a reputation management agency is very important in developing your review creation plan and obtaining honest online evaluations from delighted clients.
Increase Your Customer Lifetime Value (CLV) and Loyalty
When compared to acquiring new consumers, selling to current customers is 6-7 times less expensive. However, one of the most difficult difficulties that businesses now confront is ensuring that current consumers are satisfied over the long run. Brand reputation management provides a one-of-a-kind opportunity to increase brand transparency while also building trust with your customers. Customers' positive and negative internet reviews are used by reputation management organizations to demonstrate your dedication to customer satisfaction and to establish better client connections.
Attract High-Performing Employees
Keeping your company alive and growing is dependent on the efforts of your whole workforce. It is essential that employee happiness is one of your highest goals as a result. Internet reputation management enables you to assess employee engagement and experience, as well as obtain actionable information that can be used to boost your staff retention and acquisition tactics even further. In accordance with statistics, 69 percent of job hopefuls would reject a job offer from a firm that had a terrible internet image. You must engage in a reputation management solution that is focused on your overall development in order to recruit the best applicants and increase your workforce.
Improve Your Bottom Line
Whether you own an eCommerce shop, a multi-location corporation, or a brick-and-mortar establishment, you want web reputation management to defend your brand image and attract new customers. According to a research conducted by the Spiegel Research Center, internet reviews enhance conversions by 270 percent. Furthermore, company evaluations have been shown to increase conversion rates for higher-priced items by as much as 380 percent. Improve your interactions with prospects and make the most of the many engagement channels available to you with search engine reputation management. This will increase the likelihood of them becoming paying clients.
Boost Your SEO Efforts
Reputation management via search engine optimization is an effective approach to raise awareness about your company, amplify consumer voices online, and improve your search ranks. According to Moz, internet reviews account for 15% of the parameters considered when ranking for the Google Local Pack. If you discover how to gain more reviews on Google and other review sites, you will be able to produce more user-generated content (UGC), which will in turn bring more qualified visitors to your landing pages and conversions. Best-in-class reputation management businesses incorporate user-generated content (UGC) into your Google My Business (GMB) profile and other marketing efforts to demonstrate your brand's trustworthiness and increase your click-through rates (CTRs) as well as your Google rankings.
What Does Your Online Reputation Look Like?
Regain the trust of dissatisfied customers and increase your client retention rate.
Many firms consider digital marketing to be a one-and-done method of establishing an online presence and reputation. Online marketing, on the other hand, requires much more than just initiating local SEO and social media marketing initiatives.
No matter how well-planned your digital marketing strategy is, you still face the danger of increasing customer turnover by 15 percent if you don't connect with your consumers on a regular basis and respond to their needs. Furthermore, no matter how many followers you have on social media, unless you reply to customer feedback, your followers will only regard you as a business page that is out to make a profit from their purchases.
What does your company's internet reputation say about you and your products? What is the net result of your reputation management plan for your company? Is it profitable, or does it do more damage than good?
Online reviews are an unavoidable part of any digital marketing strategy. People want to know that they are reading genuine customer evaluations written by actual people. As a result, your reputation manager must keep track of the quality and quantity of your internet reviews on a frequent basis.
In order to provide guidance for your reputation management efforts, consider the following major study findings:
According to Synup's current State of Retail research, a stunning 82 percent of customers would not trade with a merchant with a rating of less than 3 stars.
Another finding of a BrightLocal study was that internet consumers examine no more than 10 online reviews before making a choice..
Consumers who have read online evaluations that are no more than two weeks old regard them to be reputable online resources, according to almost 23% of them.
Only 14 percent of individuals do business with a company that has a 1- or 2-star rating.
In other words, how many company reviews and star ratings do you need in total? Every three months, the finest reputation management organizations suggest that businesses strive for a 4- or 5-star rating on different review sites, as well as at least ten fresh online reviews on various review sites.
Do Online Reputation Managers Write The Reviews For Your Company?
No. A competent online reputation management business, such as Rize, would not create fresh internet reviews for its clients since doing so is unethical. Furthermore, this activity is a flagrant violation of our platform's regulations regarding the posting of fictitious reviews. Using an automated procedure, we at Rize request that your consumers provide a review about their experience with you. The ORM software operates as a third party, taking care of all of the administrative tasks associated with the request and collecting of your company evaluations.
Can Reputation Management Place The Same Review On Multiple Platforms?
Rize Reviews adheres to industry standard practices and never proposes that the same review be posted on numerous sites. If Google believes the reviews are not real, it may penalize the website as a consequence of this action. According to best practices in review solicitation, the most effective technique is to provide your clients with a variety of listing site alternatives from which they may choose the one that they are most comfortable with.
How Do I Get Something Removed From Google Search?
When it comes to removing unfavorable information from search results, online review management organizations use a variety of strategies. You may either contact the source directly or register a formal complaint with the search engine or webmaster, requesting that the material be edited or removed.
Do All Review Management Companies Offer Comprehensive Orm Solutions?
No. Some reputation management firms are only concerned with the development of reviews and the monitoring of those reviews. This implies that you will need to hire another reputation management business to handle the administration of your survey campaign as well as the development of your social media followers. VentCube and Rize Reviews are two of the few online review management organizations that provide comprehensive digital reputation management solutions that are customized to meet the specific needs and requirements of its customers.
Do I Need White Label Reputation Management Software To Manage My Clients' Campaigns?
Definitely. It is intended to expedite your reputation management operations while also providing reliable information about your customers' efforts. Online reputation management systems make it possible to monitor hundreds of review sites and provide believable campaign reports without the need of specialized software.
What Are The Top Considerations In Choosing The Best Online Reputation Management Company?
In order to identify the optimal online reputation management plan for your organization, the correct online reputation management firm collaborates with you closely. Look for a reputation management company that gives access to online review management software, provides a free review widget, and offers reputation management packages that are within your financial reach.
Does The Quality Of Review Software Differ Per Company?
Yes. Review management firms use a variety of reputation management software packages, each with its own set of features and functions. Partner with a reputation management service that uses review software that allows for variable targeting, permits drip marketing automation across 100+ review sites, and integrates with CRM and POS systems to maximize results. All of these features are available in VentCube's reputation management software.
How Can I Make Use Of Orm If My Business Doesn't Collect Customer Data?
Even if your firm does not presently gather information on your customers, a skilled ORM company may quickly set this up for you. It is the responsibility of your reputation management team to establish a live landing page on your website where consumers may log in onsite and submit their feedback. If you wish to ask your consumers for a review of your service and you include the link in your email signature, you may also share this link with them directly.