Windfall Difference Website Design
Windfall Difference is an online grocery store. We tried our best to make this concept as modern as possible.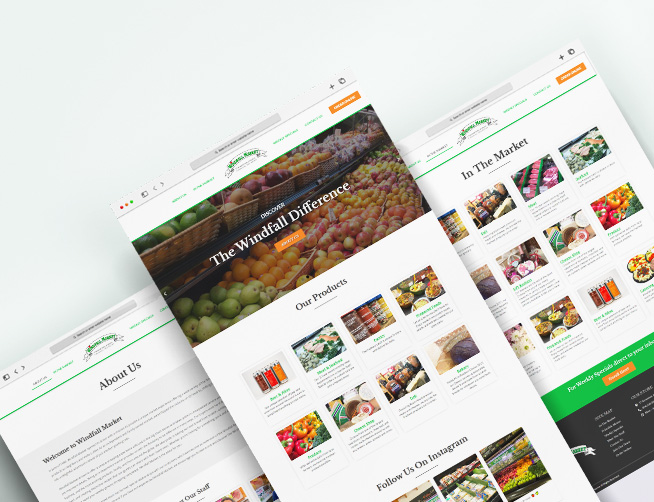 The challenge
We were very clear about our concept of a grocery store, but it was extremely difficult to come up with a design that would match the idea. We wanted a website that would appeal to customers who wanted to shop online but still wanted to go home with the feeling that they had just been to a traditional grocery store.

Approach
To launch Windfall, we conducted a consumer survey. We then went on to create a website that met the needs of our consumers. We wanted to give them a seamless shopping experience and a positive overall experience.

Result
We created a simple, easy to navigate website that would enable the customer to find exactly what they are looking for. We worked closely with our client to develop a website that would work well on any device and that would enable them to find exactly what they are looking for in a convenient manner.