Erin is an empowerment coach and guide leading sensitive women to unravel anything keeping them from the abundant, beautiful life and business they deserve. We aimed to design and develop a minimal and modern website.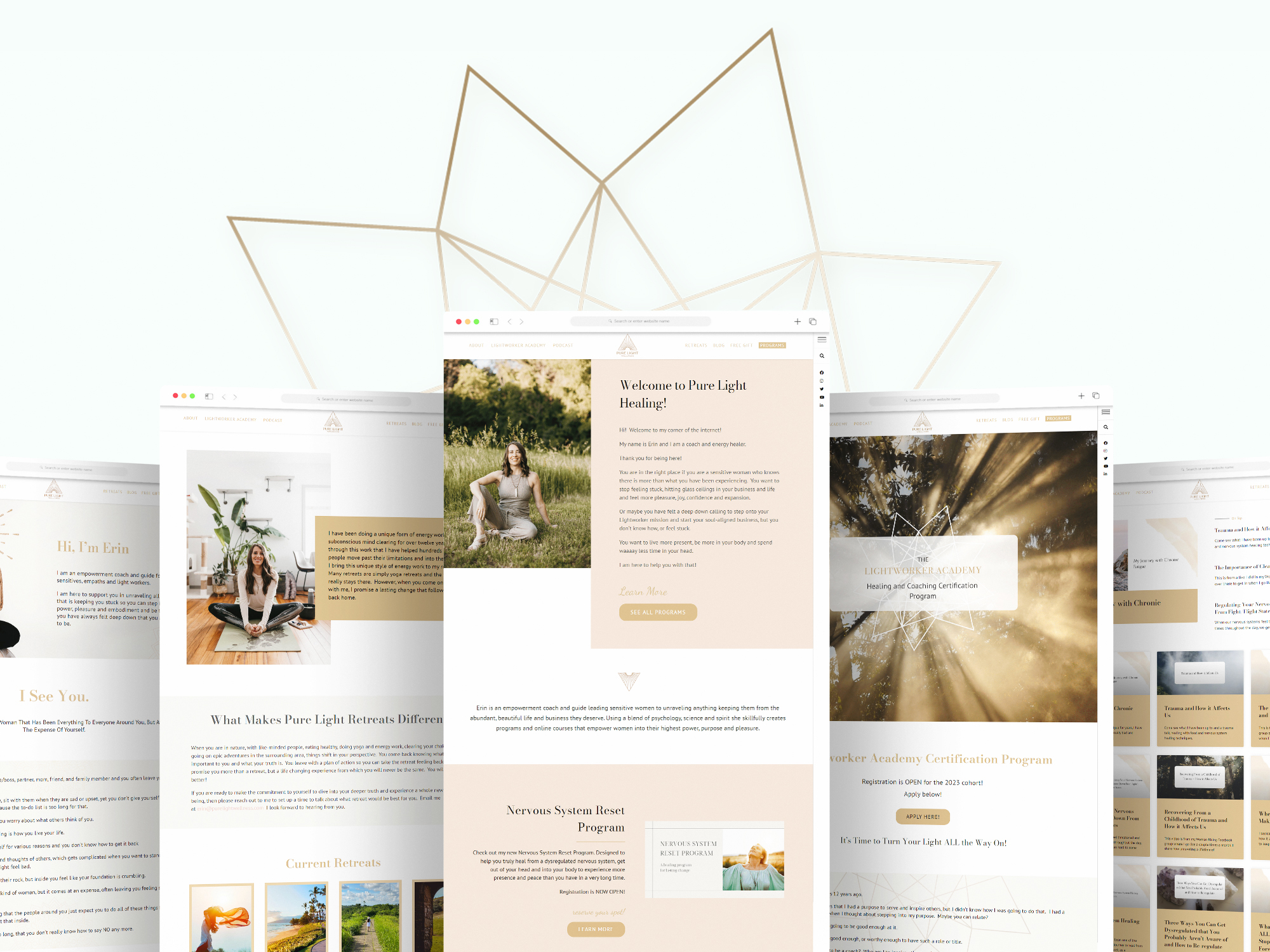 The challenge
Erin's team and she were all over the place in the beginning. Launching a new venture can be difficult as you're trying to manage the process and keep everyone on the same page. Erin and her team were faced with many challenges. We worked through many of them, and together, we found a way to get the word out.

Approach
After researching, we found that most of Erin's customers were women seeking to become entrepreneurs. Erin is a great example of a coach whose work is both personal and transformational. We created a website to help Erin connect with her audience while giving them a way to sign up for her coaching program.

Result
Since launch, we've maintained the traffic and converted those visitors into sales. Through our monthly retainer, we worked with Erin's team to refine the copy on her landing page and fine-tune the design. As a result, we've increased the conversion rates on the landing page by 50%, and the overall traffic has remained consistent.

Pure Light Wellness Website Design By VentCube