Coastline Landscaping Website Design
Coastline Landscaping is a full-service landscaping company serving the areas of Rhode Island and Connecticut. Improve overall site architecture and navigation to enable easier browsing and a more frictionless experience.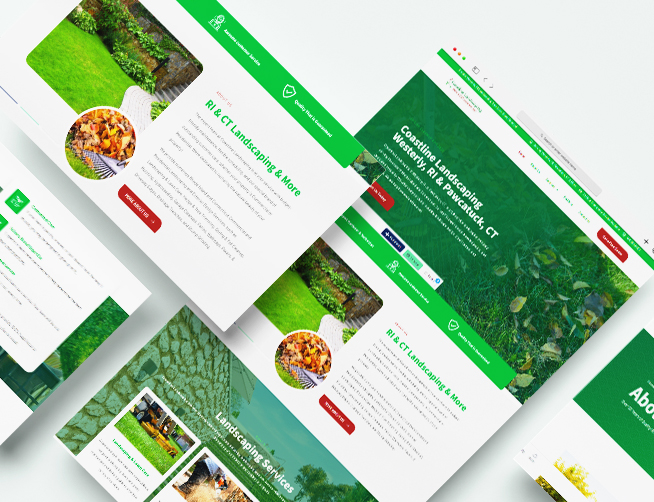 The challenge
Our objective was to create a website to communicate Coastline's services to our target audience. We wanted to create a website that was easy to navigate, simple to understand, and aesthetically pleasing.

Approach
Our designers worked with us to create a website that matched the company's image and brand. We collaborated to design and develop a responsive, mobile-friendly website that can be accessed across all devices. The website is built to accommodate all browsers and operating systems.

Result
We designed the homepage to guide users through the site without any friction. After the home page was completed, we set out to create the rest of the pages. Since there were no visuals, we used simple text to guide users to what they needed. Using images, videos, and text, we created a rich user experience.