The concept of the brand is based on Powerful Automotive CRM. We made our design modern and user-friendly and developed the website for Auto Raptor. Hence, We tried our best to keep the layout as simple as possible.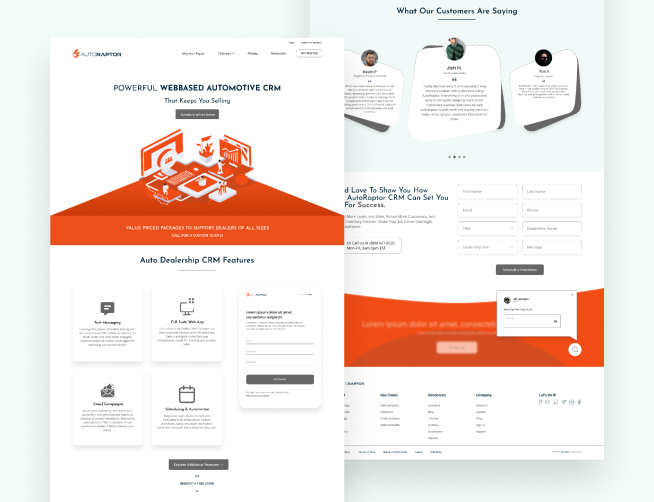 The challenge
To start the business, They wanted to give a simple solution to all automotive related issues. They needed a CRM system that could help our dealership run smoothly and also provide a platform where their customers could get the most out of our services.

Approach
We used an extensive research to understand the market requirements and customer demands. Then, we designed the website keeping the user experience as our top priority.

Result
The site has a simple, modern layout that is easy to navigate. The content is arranged in a manner that is easy to read and understand. The color scheme, images and fonts are complementary to each other.

Auto Raptor UI & Website Design By VentCube