Anders Family Law Group is one of the best teams of family lawyers in the United States of their extensive experience in Family Law. We have created their UI design and website development. We aimed to design and develop a minimal and modern website.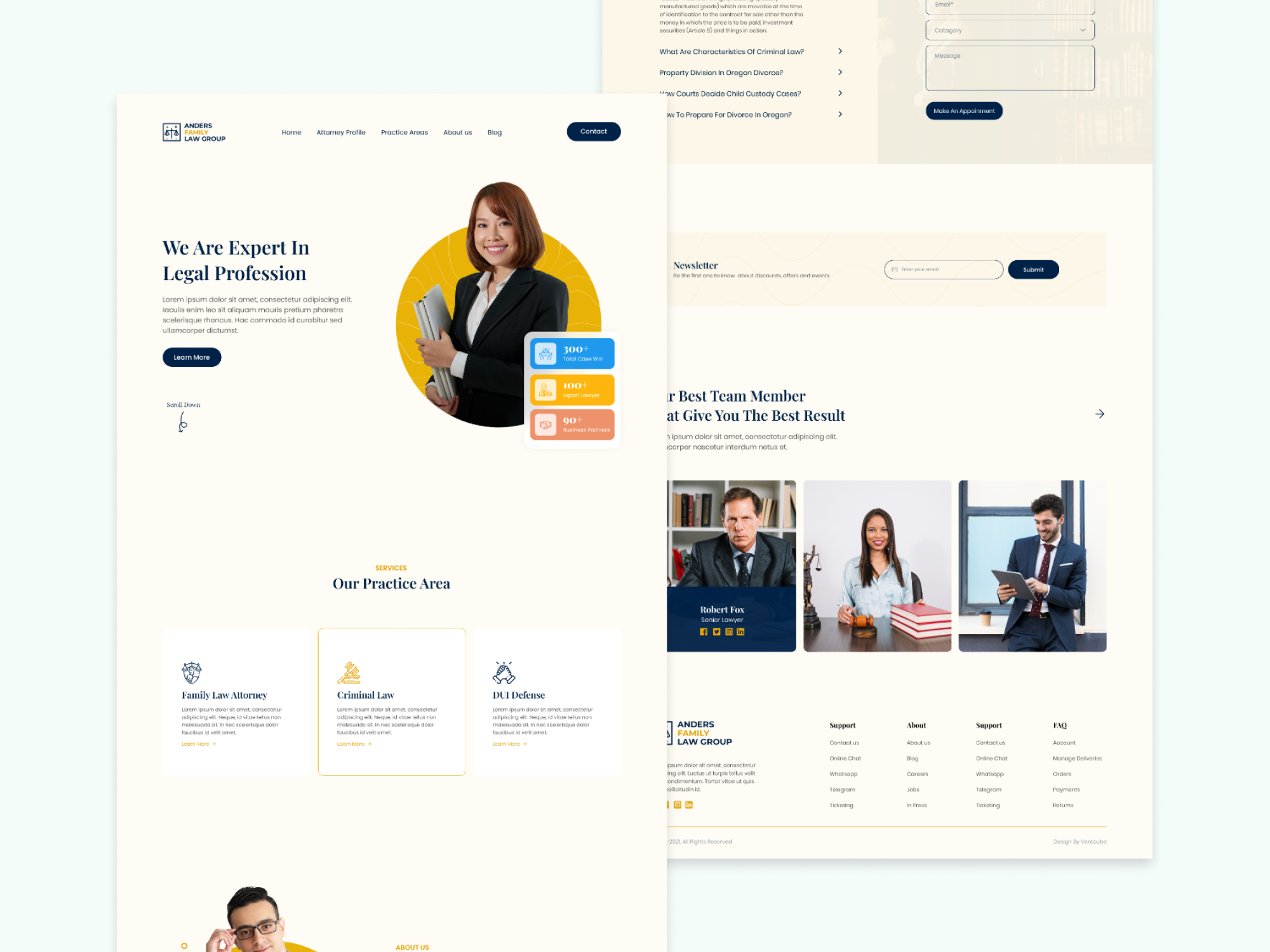 The challenge
Anders Family Law Group is the best family law firm in the United States. We aim to provide the best legal services to our clients.

Approach
The first challenge was to create a new website for a law firm. The objective was to develop a unique website design that would help to differentiate the law firm from others and help the clients to get connected with the firm.

Result
The result of the project has given a complete 360-degree view of the website, thereby increasing the brand awareness of the Anders Family Law Group.

Anders Family Law Group UI & Website Design By VentCube