WordPress Development Service in Delaware
VentCube's WordPress development services  in Delaware help clients get the most out of their content management system. Companies and startups use VentCube WordPress professionals to supplement their in-house development teams for tasks such as WordPress theme modification, site development, and other WordPress-related activities.
VentCube specializes in WordPress website creation, and WordPress is one of our favorite content management systems (CMS) development platforms.
Innovation & Determination
Affordable Service
You Talk, We Listen
We Value Integrity
We Create Outstanding Designs
We Quantify Our Success
We Deliver On Time
Increase in organic traffic
Roni Deluz -

Naturopathic Doctor
"Highly Recommend Agency"
I recommend VentCube for any digital marketing. The team is very knowledgeable and always has a lot of creative ideas on how to get the most out of your campaign. They are also great to work with, they are kind, attentive, and willing to go above and beyond on any task you give them.
Increase in organic traffic
Greg Herring -

Chief Executive Officer
"They helped me with my SEO strategy"
I always find myself reaching out to VentCube when I need assistance with my digital marketing campaign. As the head of their digital team, they are experts in their field and I trust them implicitly. They helped me with my SEO strategy and came up with a unique plan that really paid off!
But don't just take our word for it
Is VentCube the best Digital Marketing Service Prodider? Let's ask our users and tech experts.
VentCube offers a reliable web design service with excellent customer service. It's easy to connect with support by chat and their staff is both friendly and helpful.
I would highly recommend Ventcube Internet Marketing. They are great to work with. The traffic to our website has increased thanks to their SEO program.
We at Kee Service were very impressed with the all aspects of our new website. We would highly reccomend VentCube to anyone looking to build a new website.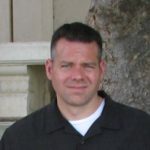 John Coakley
CCM Construction
Within six months, VentCube's SEO work catapulted our 'TP' product line into top page rankings. As a result, our business has reaped the rewards of the work VentCube provided and will continue providing on our future SEO needs.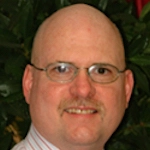 William Miller
- D.M.D. Dentist
It has been a pleasure working with VentCube. I appreciate your dedication to the projects that you and your team are on. It is nice from the customers stand point to be able to get in touch with you and your team and you guys always made yourselves available.
Mike Rigdon
Universal Automation
This was the first time I developed a web site so I couldn't have asked for a better or easier group to work with. The entire process from sales through development and launch was timely and extremely efficient. A fantastic experience all around!
Awesome, Awesome company!!! VentCube has been helping us for years. They created our website and have continually updated it and adjusted to our growing and changing company. They have increased our online presence in every area we take on. Recently we had some of our listings hacked. Found it on Saturday and everyone started working on it asap and by Monday morning it was all fixed in time for the workday. You can rest comfortably when Thrive is looking after you. Thanks VentCUbe team for everything you do for us.
Tom Focht
All Pro Door LTD

VentCube implemented some design aspects into our website, which I had wanted to try since the business was started. VentCube provided a team of relevant experts who worked with the email postcards that we send out, scheduling and design aspects for individual pages. During the development process, VentCube sent me working models, listened to my critiques, and made appropriate changes, explaining why certain elements were built as they were. VentCUbe has also helped me manage our pay-per-click advertising as well as handling our SEO.
Michael Arden
Elephants Remember
Why Do Clients Choose Us?
VentCube's top-notch WordPress Development Services Delaware have been picked by thousands of satisfied customers. There is a good explanation for this.
We're Responsive
We consider smooth and effective communication to be just as crucial as the actual completion of the job.
We Deliver on Time
We've made a commitment to on-time delivery that we've stood by for years.
We're Proactive
We provide our customers with recommendations on how to improve the quality, efficiency, and cost-effectiveness of their projects.
We're Skilled at WordPress
We're really skilled at what we do. That's how we managed to accomplish more than 3000 projects.
We Understand Requirements
The definition of clear project scope and the comprehension of requirements are essential components of our development approach.
We Guarantee Satisfaction
We won't stop till our customers are completely happy.
If you are looking for a Web Development Company in Delaware, then look no further than us! Ventcube provides Web Development Service in Delaware that will help you reach your goals. Get a free quote or contact us today.
Have questions about our services?
WordPress Development Services in Delaware
To provide a comprehensive variety of WordPress Development Solutions, our team of skilled WordPress Developers works in sync with the most up-to-date trends and industry best practices.

WordPress Theme Development
We assist in the development of high-quality themes that are neither bloated or restrictive. Our design and creative-led approach guarantees that you get a visually pleasing theme that is also fully functional and responsive to all screen sizes and devices.

WordPress Plugin Development
Our WordPress developers have years of expertise in the field and are well-versed in designing bespoke plugins from the ground up to meet the specific requirements of each individual client.

WordPress Migration Services
It is not a simple task to transition to a new system. Engage the services of the experts at VentCube to move your data without the danger of data loss, leaks, or downtime.

Custom WordPress Development
Our custom WordPress development delaware ensures that customers get a polished project from start to finish. We work with you from the beginning of the project all the way through implementation, maintenance, and enhancement.

Design and Front-end
In the race for internet visitors and consumers, having a well-designed website is a need. Designers maximize the user interface and user experience (UX) while also incorporating your company's identity and vision into the website.

WordPress Security
A primary goal for any website should always be ensuring the safety and security of the website. Code audits and vulnerability scanning may be performed by security experts that can collaborate with your team at any level of the development process.

Multisite
Senior developers may be enlisted to skillfully establish a network of sites or blogs, or you can collaborate with them to get access to existing Multisite networks.

Flexible, Customizable Designs
However, although WordPress websites may make use of existing theme templates for the style and layout, they can also be fully customized from scratch. A specialization of HSS is the development of custom WordPress designs that are responsive and mobile-friendly. These designs will make your website stand out from the crowd and, more significantly, generate results that will help you achieve your objectives on the web.
Our WordPress Development Delaware Agency Has Won Multiple Awards and 5-Star Ratings
10 years of WordPress expertise
in regard to providing top-notch WordPress Development Services
3000+ WordPress Projects Completed
delivering on schedule, under budget, and receiving excellent customer satisfaction ratings
100% Client satisfaction
WordPress solutions that are of the highest caliber
Top-notch Quality
with an emphasis on WordPress best practices as a foundation
Top-Rated WordPress Development Services
Clutch, Codeable, and 99Firms are just a few examples.
Responsive and Reliable team
that is always smooth and proactive in its communications
Website Development

Configuration And Installation

Theme Design

PSD To WordPress

Third-Party Integration

Blogging Solutions

Plugin Development

Maintenance And Support

WordPress Upgrading

WordPress Customization

WooCommerce Store

CMS Development
We put together teams of top software engineers, designers, project and product managers from our worldwide talent network, who are then tailored to your specific business requirements and business processes. Subject matter knowledge and years of experience working in managed teams are essential considerations in selecting each individual.
Developers
Senior software engineers, developers, and architects with extensive experience in a wide range of technologies and platforms.
Designers
The expert user interface, user experience, visual, and interaction designers, as well as a diverse group of illustrators, animators, and other professionals.
Project Managers
Digital and technical project managers, scrum masters, and other professionals with knowledge in a wide range of project management tools, frameworks, and styles are sought forand.
Product Managers
Digital product managers and scrum product owners with extensive experience in a wide range of sectors, including banking, healthcare, eCommerce, and others, are sought for.
Why Should You Choose WordPress Development Services?
WordPress, which has more than 33 percent of the website market share, brings a great deal to the table in online building. WordPress, although being one of the most sophisticated content management systems available, is also one of the most user-friendly, making your development experience a pleasure. You may take use of a plethora of plugins and add-on features that make managing your WordPress website a breeze. We, at VentCube, provide WordPress development services at a reasonable cost to our clients.
Experienced WordPress Design & Development
VentCube offers full-scale WordPress website design and development services, using a methodology that encompasses all elements of design, development, maintenance, and support for the WordPress platform. So whether you have an existing WordPress website that need further development, maintenance, or modification, or whether you're starting from scratch with a new website project, we can assist you.
The following are some of our areas of WordPress website development expertise:
Web Design & Information Architecture
Custom Theme Coding (HTML, CSS, jQuery/JavaScript)
Mobile Compatibility/Responsive Web Design
Integration and development of WordPress plugins and 3rd party tools
Search Engine Optimization (SEO)
WordPress Website Project Management
WordPress Website Hosting & Support
WordPress Security and Maintenance

Explore Our service plans

Research Create

Promote

Analyze

Optimize
Questions? We have answers.
How are VentCube WordPress developers different?
At VentCube, we extensively examine all of our WordPress developers to guarantee that you are only matched with the most qualified individuals available. Each year, less than 3% of the more than 100,000 persons who seek to become members of the VentCube network are accepted. You'll collaborate with engineering professionals (not generic recruiters or human resources representatives) to better understand business objectives, technical requirements, and team dynamics. The final result is expertly verified talent from our network that has been custom-matched to your company's requirements.
Can I hire WordPress developers in less than 48 hours through VentCube?
Depending on availability and how quickly you are able to proceed, you might begin working with a WordPress developer within 48 hours of submitting your application.
What is the no-risk trial period for VentCube WordPress developers?
In order to ensure that any engagement between you and your developer gets off to a good start, we provide a two-week trial period. This implies that you have more time to ensure that the interaction will be a success before moving further. In the event that you are totally pleased with the outcomes, we will charge you for the time spent on the project and extend the engagement for as long as you would like. If you are not fully happy with your purchase, you will not be charged. As a result, we may either decide to part ways or refer you to another expert who may be a better match for you, with whom we will have a second, no-risk trial.
What type of talent does VentCube have?
Our platform is home to people with a wide variety of skill sets, experiences, and backgrounds, all working together as a team. Our freelancers include software engineers, user experience and website design specialists, project management experts, and product managers, as well as financial experts who have previously worked for Fortune 500 businesses and other notable organizations. In addition, our front-end and back-end engineers have extensive experience with open-source programming languages. Aside from that, they have years of experience in developing top-notch WooCommerce e-commerce stores, business websites, SEO-friendly WordPress new websites, and other WordPress solutions, as well as WordPress customization, WordPress plugin development, custom WordPress theme development, and WordPress migration projects, among other things.
What other services does VentCube provide?
Along with our talent matching services, we also offer WordPress website development services in the same way that an agency would provide services for a WordPress website. We build cross-functional teams of senior project managers, web developers, web design and WordPress design professionals, and other technical capabilities via our VentCube Projects division. Our team members adhere to a well-defined development procedure in order to create a fully working WordPress site or WordPress content management system (CMS).
What is your go-to approach for a new project?
To construct a new website, how long does it typically take?
We at VentCube place a high value on producing high-quality work. We will need a minimum of one to two weeks to construct a sturdy and reliable website. However, this may vary based on your individual needs as well as the.
How much time does it take to build a new website?
We at VentCube place a high value on producing high-quality work. We will need a minimum of one to two weeks to construct a sturdy and reliable website. However, based on your individual needs as well as the type of your organization, this schedule may need to be either shortened or extended.
Which platform is suitable for our start-up venture: WooCommerce, Shopify or Magento?
Based on your budget and company objectives, you should choose a platform that will provide you with what you needed. Each e-commerce platform is unique in terms of its features and design, and platforms like as WooCommerce, Shopify, and Magento are each priced differently and provide a distinct set of functions and capabilities.
Once I launch my website, what kind of services can I expect?
The professionals at VentCube are continuously on the lookout for the newest trends and technological advancements. As the digital and technical worlds evolve, we stay abreast of the newest advances, and we regularly update our services to improve the performance of our customers' websites.
What activities are involved in the development and operation of e-commerce portals?
These include registering domain names, creating logos and websites, disseminating information about the website across various platforms, processing orders and shipping packages, ensuring visibility on search engines, and installing extensions to ensure that the portal runs smoothly. We also provide consulting services.
In website design, what's the difference between pre-made and customized themes?
To be really honest, the primary difference is the budget. The cost of a pre-made theme is cheaper than the cost of a personalized theme. It is entirely up to you which one you choose.
Can we integrate an ERP or CRM tool with WordPress?
The ERP and CRM technologies with which we have worked have all been effective in terms of integration with e-commerce websites, which we have done in the past. The information about your customers and orders is immediately sent to your internal system from the website. That is the fundamental concept of integration.
What are extensions all about? Can they be added as and when needed?
There is a large variety of extensions available, which may be combined in a number of ways. Some are for a fee, while others are free. You have the option of selecting an extension based on your requirements.
What is enterprise WordPress development?
Enterprise WordPress development delaware is a Content Management System (CMS) that provides easy administration, workflow, and multi-platform features. WordPress development delaware This current website solution is offered by a well-known and dependable web hosting service.
Why choose VentCube as wordpress development company?
WordPress solutions from VentCube include website creation, theme design, setup, and installation, as well as PSD to WordPress conversion, blogging solutions, third-party integrations, and plugin development, amongst others. We at VentCube believe that our WordPress developers have the proper combination of practical and technical knowledge to ensure a successful WordPress development project.
I already have a website. Can you provide wordpress website development services to my project?
VentCube's WordPress developers may go through your current website with you and then aid you with upgrading or switching to a WordPress website if you so want. They can also assist you in following the roadmap for the WordPress website development process and ensuring that the appropriate parts are included in the website.
Will I get a dedicated Project Manager for my WordPress Website Development Services?
Absolutely! VentCube will give you a dependable and devoted project manager to oversee the construction of your WordPress website from start to finish. This manager will keep you up to speed on the progress of the project as well as any other pertinent information.
What types of WordPress development services are you offering?
VentCube offers a diverse selection of WordPress development services in Delaware that are appropriate for a variety of businesses and organizations. Contact us now to learn more. We provide turnkey website development services, including setup and installation. Our experts can also provide third-party integrations, updates, and modifications, as well as CMS creation, plugin development, and the building of a WooCommerce shop, among other services.
Can I easily edit everything in WordPress?
WordPress is intended to be user-friendly for those who are not technically savvy. Even the most technologically challenged individuals can make changes to font sizes and colors, alter navigation, create new web pages, insert photos, and embed video using a content management system (CMS). Everything is dependent on how WordPress is configured and how successfully the developer utilizes it as a content management system. At VentCube, we take it a step further by providing each customer with a personalized website manual, which contains detailed instructions on how to update their WordPress website.
WordPress is not the only content management system available, but it is the most extensively used and as a result has a strong support community around it. It is frequently very simple to use, but it also has a great deal of functionality. WordPress is a good choice for B2B websites since it is functional, basic, and simple to keep up to date with.
What is WordPress?
At its core, WordPress is the quickest, simplest, and most popular platform for creating a blog or website. WP is used by more than one in every four websites that you will come across on the internet today.
WordPress (WP) is an open source content management system (CMS) whose software may be used or updated for free under the terms of the GNU General Public License version 2. It can be used to construct any form of website, and it is readily optimized for display on any device. It is also very simple to maintain and keep up with. You do not need to be familiar with HTML or other programming languages in order to utilize it.
What is a CMS?
Content management systems (CMSs) are becoming more popular. Software programs that are used to create and modify digital information over the internet are known as content management systems (CMS).
Website owners may quickly generate articles and pages, amend them, and manage any other part of their site using the WordPress content management system (CMS). Designed to remove the need for knowledge of HTML and other programming languages, content management systems (CMS) enable you to save both time and money by making it simple for you to make changes to your site yourself.
Who Uses WordPress?
WordPress is utilized by a diverse range of websites. It may be used to develop and manage anything from your neighbor's pool cue blog to the website of your favorite restaurant to the websites of Fortune 500 organizations... WP is used by several well-known firms, including Best Buy, BBC America, The New Yorker, Sony Music, Xerox, and others.
Why Choose WordPress?
Website writing tool WordPress (WP) is a sophisticated and dynamic site authoring tool that provides excellent control and allows you to effortlessly design and manage a site of any sort. WordPress websites are intended to be very adaptable. It enables you to enhance the functionality of your website in minutes by using the hundreds of accessible plug-ins, many of which are free. Because there are dozens of themes to choose from, many of which are free, if you ever want to alter the look and feel of your complete website, you can do it in minutes.
WP sites are intended to be progressive while still being secure. Regular updates to WordPress keep your site current with the newest technology, making it simple to update your site with the latest innovations and security fixes. WP is free and open source software. Your site will always be up to date with the latest WordPress upgrades, and you will never be left with an out-of-date site.
What Features are Offered by WordPress?
In addition to being simple to use and very adaptable, WordPress is jam-packed with useful features. There is no limit to the amount of functionality that may be achieved. You have total control over your website thanks to the hundreds of plugins available on WordPress.com and the freedom to do anything you want with the source code.
Although not all of the following are available, WP does provide the following features:
Simple Web Publishing: Create articles and pages that you can update, fill with energizing material, and publish on the web in a matter of minutes.

Manage Comments: With WordPress, you can enable comments on your posts and pages, allowing your friends and followers to interact with you more directly. The comment features that WordPress provides make it simple to keep track of the debates.

Manage Your Media: WordPress has a media library that makes it simple to upload and manage media on your site. Additionally, you may build galleries for your website.

Manage Users: This feature enables you to manage who has access to your site and who does not have access. Additionally, it enables you to provide people different levels of access to your website in a number of ways.

Make your WordPress website search engine friendly: Not only are WordPress websites built to be search engine friendly out of the box, but there are also dozens of plugins available to help you manage your SEO strategy like an expert.

Publishing Tools: Provides you with total control over the management of your material, including the option to schedule postings, make them public or private, and protect them with passwords, among other features and functions.
What's a Plugin?
Plugins are little bits of code that allow you to easily "plug in" additional functionality to your WordPress site. You may add new features to your site that are not currently available via WordPress without having to make any changes to the existing site. There are many of plugins available, both free and paid, for use on your WordPress site.
Is WordPress Secure?
WP updates itself on a regular basis to keep its sites safe and to guarantee that you are using the most recent version of the software, ensuring that you are always up to date. WP also updates if a vulnerability is discovered, ensuring that you have the most up-to-date protection against the most recent attacks. Additionally, plugins may be used to offer an extra layer of protection.
Why Install WordPress Updates?
When WordPress updates are sent, it's crucial to remember that they are critical to the security of your website. The updates correct any flaws that have been recognized, offer new functionality, and protect against any vulnerabilities that have been discovered. Furthermore, the updates guarantee that you are running the most recent version of the program, which is a security safeguard in and of itself.
Are WordPress Sites Easy to Update?
WP, like other content management systems (CMS), was designed for non-technical users. WP enables you to modify and update your site in a variety of ways without the need to know HTML or any other programming language. You may customize the font sizes and colors, reorganize the navigation menu on your site, add new pages, integrate videos, make picture galleries, and do a plethora of other things.
Was there a query that wasn't answered in our FAQ? Do you have any other questions? Please contact us if you have any more queries. Our design team will be pleased to assist you. Get in touch with us right now.
Why VentCube for WordPress Development Services?
In the WordPress development market, we are the top WordPress development delaware company that specializes in cutting-edge technology and customizing industry. Using WordPress design and development as a platform, we can provide you with a wide range of innovative functions that will help you become market leaders. We are firm believers in the importance of high-quality work and results-oriented services in order to build long-term client relationships. Our team of qualified WordPress developers not only creates websites, but they also optimize them for search engines like Google and Yahoo. Choose VentCube as your WordPress development partner if you want to improve and expand your company's capabilities. The following are a few of the reasons why you should engage a WordPress developer from our company:
We offer smooth website functionality

Experienced and Expert WordPress Developers

Custom WordPress Theme Development

SEO Friendly Structure

Assures complete satisfaction

And, 24/7 Support