Web Portal Development Service in Delaware
A web portal is a secure web-based platform that gives access to varied functionality and content via an easy-to-navigate interface. VentCube's web portal development services in Delaware cover UX/UI design, web and mobile development, integrations, embedded analytics, testing, security and continuous support.
Innovation & Determination
Affordable Service
You Talk, We Listen
We Value Integrity
We Create Outstanding Designs
We Quantify Our Success
We Deliver On Time
Increase in organic traffic
Roni Deluz -

Naturopathic Doctor
"Highly Recommend Agency"
I recommend VentCube for any digital marketing. The team is very knowledgeable and always has a lot of creative ideas on how to get the most out of your campaign. They are also great to work with, they are kind, attentive, and willing to go above and beyond on any task you give them.
Increase in organic traffic
Greg Herring -

Chief Executive Officer
"They helped me with my SEO strategy"
I always find myself reaching out to VentCube when I need assistance with my digital marketing campaign. As the head of their digital team, they are experts in their field and I trust them implicitly. They helped me with my SEO strategy and came up with a unique plan that really paid off!
But don't just take our word for it
Is VentCube the best Digital Marketing Service Prodider? Let's ask our users and tech experts.
VentCube offers a reliable web design service with excellent customer service. It's easy to connect with support by chat and their staff is both friendly and helpful.
I would highly recommend Ventcube Internet Marketing. They are great to work with. The traffic to our website has increased thanks to their SEO program.
We at Kee Service were very impressed with the all aspects of our new website. We would highly reccomend VentCube to anyone looking to build a new website.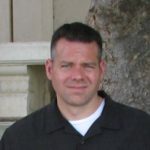 John Coakley
CCM Construction
Within six months, VentCube's SEO work catapulted our 'TP' product line into top page rankings. As a result, our business has reaped the rewards of the work VentCube provided and will continue providing on our future SEO needs.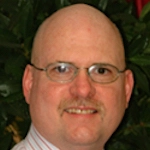 William Miller
- D.M.D. Dentist
It has been a pleasure working with VentCube. I appreciate your dedication to the projects that you and your team are on. It is nice from the customers stand point to be able to get in touch with you and your team and you guys always made yourselves available.
Mike Rigdon
Universal Automation
This was the first time I developed a web site so I couldn't have asked for a better or easier group to work with. The entire process from sales through development and launch was timely and extremely efficient. A fantastic experience all around!
Awesome, Awesome company!!! VentCube has been helping us for years. They created our website and have continually updated it and adjusted to our growing and changing company. They have increased our online presence in every area we take on. Recently we had some of our listings hacked. Found it on Saturday and everyone started working on it asap and by Monday morning it was all fixed in time for the workday. You can rest comfortably when Thrive is looking after you. Thanks VentCUbe team for everything you do for us.
Tom Focht
All Pro Door LTD

VentCube implemented some design aspects into our website, which I had wanted to try since the business was started. VentCube provided a team of relevant experts who worked with the email postcards that we send out, scheduling and design aspects for individual pages. During the development process, VentCube sent me working models, listened to my critiques, and made appropriate changes, explaining why certain elements were built as they were. VentCUbe has also helped me manage our pay-per-click advertising as well as handling our SEO.
Michael Arden
Elephants Remember
Benefits Of Web Portal Development in Delaware With VentCube
Customers benefit from our web portal creation services because they get unique web portals that include sophisticated features and automation, which boost process efficiency as well as the user experience.
Customizable User-Permission Settings
It merely depends on who will be using the customized web portal as to whether or not specific information should be restricted from being accessible by certain members of the company. Our custom web portals are built with user-permission settings that can be customized to prevent or allow specific users access to specific features of the portal or information stored in the portal. This allows you to restrict or allow access to specific users to specific features of the portal or information stored in the portal.
Advanced Search Functionality
The goal of any bespoke web portal should be to increase efficiency while also saving customers time. For this reason, we include sophisticated search features in all of the portals we create.
Fully Responsive Across All Devices
To ensure that all users have the same user experience, our web portal development services team creates unique web portals that are fully responsive across all types of devices. This allows us to provide the same user experience regardless of what type of device is being used to access the web portal.
Notification Automations
All of the web portals designed by VentCube have the ability to construct notification automations, which ensures that essential information and alerts are delivered to a predetermined group of users without the need to manually send them out to everyone.
Seamless Third-Party Integrations
We build all of our web portals with the capability necessary for them to be effortlessly integrated with third-party tools and software solutions.
If you are looking for a Web Development Company in Delaware, then look no further than us! Ventcube provides Web Development Service in Delaware that will help you reach your goals. Get a free quote or contact us today.
Have questions about our services?
Types Of Web Portal Development in Delaware
Features and features to fulfill a wide range of requirements. We are able to offer bespoke web portal creation services to meet the specific requirements of any firm, regardless of its size or industry. Listed below are some of the most often seen kinds of web portals that we develop and provide to corporations on a daily basis:

Content Web Portal
Internet content management systems (CMS) are particularly well suited for enterprises that plan, develop, and distribute information both internally and internationally. When we build our content portals, we include sophisticated user-based authorization functionality that allows us to allocate and share material with particular portal users.

Patient Web Portal
For healthcare providers, we design patient web portals that give patients with a secure platform to make appointments, view their healthcare information, and connect with their physicians or nurses, among other functions.
Self-service portals
Using a self-service portal, users may seek information about goods, services, or corporate information, as well as activate / deactivate services and arrange appointments. Customer self-service portals, staff self-service portals, and government service portals are the most often encountered forms of service portals.

Patient portals
A patient portal gives patients safe access to their personal health information (PHI), allows them to schedule their own appointments, and allows them to contact with their physicians or nurses between visits. VentCube develops HIPAA- and FDA-compliant patient portals, equips them with telehealth capability, and connects them with other systems like as EHRs, CRMs, contact center software, practice management systems, and other similar systems, among others.

Ecommerce Web portals
A buyer-seller transaction and communication between a company and customers (B2C ecommerce portals) or other companies are made easier with the use of an ecommerce portal (B2B ecommerce portals).

Community portals
A community portal facilitates the formation of collaborative ties among individuals who have common interests as well as the sharing of knowledge and ideas. In addition to organized community portals with user-friendly interfaces, we provide social functions such as chat, forums, blogs, events and media file support among other things.

eLearning portals
When used in conjunction with a learning management system (LMS) or an intranet, an eLearning portal serves as a gateway to a range of learning resources (including documents, videos, presentations, and interactive training materials). It is the mission of VentCube to provide learning portal solutions for training providers and end clients, whether they are organizations or individual learners.
Vendor portals
A vendor portal consolidates and organizes all supplier-related data while also providing extensive functionality to enable buyers to communicate with suppliers in a timely, easy, and efficient manner. Our team develops vendor portals for manufacturers, non-manufacturers (such as banks, educational institutions, and government entities), and group buying organizations (GPOs) (GPO). The purpose of this study is to investigate the essential functions of vendor portals.

Partner portals
A vendor portal consolidates and organizes all supplier-related data while also providing extensive functionality to enable buyers to communicate with suppliers in a timely, easy, and efficient manner. Our team develops vendor portals for manufacturers, non-manufacturers (such as banks, educational institutions, and government entities), and group buying organizations (GPOs) (GPO). The purpose of this study is to investigate the essential functions of vendor portals.
Web portals provide access to unique features & functionality through an intuitive interface
with the use of a user-friendly interface
The services provided by web portal development delaware allow organizations to access real-time information, simplify internal and external communication, easily interact with third-party technologies, and give end users with a highly customized and personalized experience.
We at VentCube design and create web portals to fulfill the special demands and requirements of companies that cannot be addressed by the features and functions that are featured in regular websites. We create portals that are flexible enough to evolve with the organization's demands, and we make certain that all aspects of the portal comply with specific industry compliance laws.
Our web portal development process
The primary purpose of a web portal development firm is to create a website with interactive online services from the ground up or on the basis of existing assets and infrastructure. The professionals who will be working on the project must have a creative mentality as well as substantial knowledge in software development and design.
Requirements
At this point, we convert your project ideas into a list of technical requirements that has been approved by the project's sponsor. This assists our product development professionals in developing the most optimum product development plan while minimizing any possible additional expenditures.
Design
We examine hundreds of alternative color schemes, typefaces, and user interface (UI) templates in order to create the most effective design for your online site. Last but not least, we constantly develop 100 percent original solutions to help you become more competitive in the online marketplace.
Development
Our frontend and backend development teams will put the best practices they've learned to work for you to create a contemporary, cost-effective, and scalable solution that has a good chance of becoming the greatest product in its niche.
Testing
We will take care of the testing and guaranteeing that you get exactly what you ordered. We provide a wide range of testing services, including automated tests for big and complicated projects, as well as manual testing.
Deployment Following the completion of testing cycles, we will provide a complete deployment strategy, as well as an analysis of your environment. You will be required to resolve any technical difficulties that may arise prior to the deployment date.
Tech support
Instantaneously adapt your product to changing market needs – add new features, scale it up, and remove any problems that have been found in its operation. We will always give you with timely technical help in order to resolve any and all of your issues.
All-around web portal development
In an instant, you can adapt your product to changing market needs — add new features and scale it up, or fix any flaws that have been found in its operation. Whenever you have a technical issue, we will always give you with timely technical help.
Portal website design
With the help of our design and development team, we can construct a contemporary and responsive user interface design that will provide a thorough user experience in any browser and on any device.
Web portal development
Our portal development firm provides end-to-end solutions that include all stages of the development cycle, from the definition of requirements through the implementation and quality assurance phases.
Mobile app development
As a result, our team may create an accompanying application or a highly responsive mobile version of an existing web site for online users in order to provide a seamless experience across web and mobile devices.
Maintenance and support
After-launch maintenance and assistance are provided by our staff. Web portal scalability and high-load optimization are two of the services we provide, as are frequent web portal upgrades targeted at improving performance.
Migration
When you use our web portal migration services, you can be certain that your new web portal will smoothly inherit data from your old system and will meet all of your business needs and objectives.
10+ Years of Web Expertise, Applied To Your Custom Portal Needs.
Businesses and businesses are always seeking for methods to integrate their operations in order to provide seamless user experiences both within and outside the organization. Our in-depth understanding of web portal creation over the course of the previous 20 years allows us to give exceptional value to our customers.
Full-Stack
We use our full-stack developers team for web portal creation in order to make the project cost-effective, quick, and high-quality. They build enticing designs, dynamic front-end and back-end code, and provide excellent customer service.
Scalability
In order to handle large-scale transformation, our portal design team creates scalable web architecture with a clear vision for your company's future development and the flexibility to tolerate change on a small scale.
Integration
As a result, we assist businesses in integrating their business processes with corporate solutions such as cloud web services and deployment automation that can be implemented cost-effectively directly in your environment.
Security
At every level, from online payment to digital signatures, concrete data flow to rock-solid security, the most effective database administration to the use of cloud-based solutions, we assure your portal's safety.

Explore Our service plans

Research Create

Promote

Analyze

Optimize
Questions? We have answers.
What To Consider For A Web Portal?
When deciding between purchasing a commercial off-the-shelf (COTS) web portal or hiring a custom web portal development delaware company, here are a few important questions to think about. It is possible for your business to identify whether solution is a better match by comparing the functionality and customizability of each.
When Will I Be Able To Use The Web Portal?
The majority of the time, when acquiring a COTS web portal, you will be able to begin utilizing and configuring it right away. However, your business will be responsible for manually configuring it and ensuring that there are no problems; moreover, you will have no control over faults in the code or forbidden integrations. In the case of a bespoke solution, it may take months for development to complete; nevertheless, none of these concerns would be of concern, resulting in no interruption to operations once development is complete.
Who Is The Owner Of The Software?
Numerous commercially available web portals are being implemented using the Software-as-a-Service (SaaS) cloud concept. This would imply that your company would possess a license to the product and would operate on a pay-as-you-go basis to pay for it. The completed result belongs to you/your firm if you make a one-time investment in bespoke web portal creation. If you want to utilize your bespoke web portal in any manner you want, you may distribute it, integrate it, and sell it whatever you want.
Will My Web Portal Integrate With My Existing Software?
Integrations with software developed by the same SaaS vendor or their partner businesses will most likely be the only options available via a COTS web portal, according to the company. You may ease the integration process for apps and software that are produced after the custom web portal is delivered if you invest in custom web portal creation. Your web portal can be designed to interface with any existing software, regardless of the developer who created it.
What impacts your project duration?
We are certain that our customers place a high value on project delivery timelines and that we understand this. For your information, the following are the primary elements that influence the length of time it takes to construct a web portal.
Requirements for the project

Expected completion dates

Composition of the team

Technology and platforms that have been selected

Budget
What affects your project costs?
Always troublesome is the process of creating an overall project budget. Listed below is a list of elements that can assist you in better understanding how prices are often influenced.
The breadth and difficulty of the project are described here.

Project completion deadlines for the selected technology

Modality of participation: Change requests for Fixed Price, Time and Materials, and Dedicated Team
What we need from your side?
We will need your participation in the project planning process. To ensure that we get off to a good start in our partnership, please have the following information ready for us.
If there are any objectives, a vision, and a plan for the project, these should be included.

Project requirements at the highest level

If project-specific documentation is available, it should be used.

The availability of the client (a couple of hours per week for requirements gathering sessions)

Budgetary considerations
What are web portal development services?
These are website building services that involve the creation of several interactive elements that are appropriate for usage by a wide range of target audiences. Web portals are established for a variety of purposes, including commercial and non-profit endeavors. The usage of big data storage and the capacity to react to high traffic loads are the two most important considerations when creating web portals (the simultaneous presence of many users).
What technologies fit best for developing a web portal?
We employ the most up-to-date information technology to create online portals, ranging from artificial intelligence to blockchain. In terms of tools, each specific toolset is determined by the budget, timeline, and aims of the product's development. When it comes to the technology stack, we employ HTML + CSS, Angular, React, Vue.js, Electron, JavaScript, TypeScript,.NET/ASP.NET, Java, NodeJS, PHP, Python, and Ruby on Rails for our development efforts.
What is the difference between a website and a web portal?
As you may expect, web portals have a large number of interactive elements. As a result, they are often implemented not in the form of websites but rather as mobile programs that have access to the hardware of the host device. Unlike the building of a conventional website, the development of a web portal is often a more difficult procedure that does not enable the use of common website builders or content management systems (CMS).
What is a web portal?
Essentially, a web portal is a web application that brings together data from many sources and makes it available to consumers. The organization may have a variety of objectives, such as promoting cooperation and communication among workers, customers, and suppliers, among others.
How much does web portal development cost?
How much does web portal development cost?
It is highly dependent on the scale of the project, the technology used, and the available resources. The typical cost of business web portal development, on the other hand, is between $10,000 and $100,000 per project.
What are the challenges of web portal development?
The scalability and security of the platform are the two most prevalent issues that web portal developers encounter throughout the building process. Many web portal development businesses find it tough to implement these two difficulties since they are so complex.
How much does it cost to develop a portal?
An entry-level web portal may cost anywhere from $5000 to $100,000, depending on the level of quality and services it offers. The price might go over and above this amount depending on the specific and unique requirements of your company.
How to build a secure web portal?
There are several aspects to consider, including the platform being utilized, the programming language being used, the developer's competence, https, user authentication, secure hosting, adequate encryption, input verification, and frequent security checking, among others.
What is a web portal example?
Patient portals, extranet portals, consumer portals, self-service portals, partner portals, government portals, professor and student portals, career portals, and other types of web portals are examples of what is available.
Does my business need this service?
In order to get an individualized and customised response, you will need to contact us; nevertheless, in general—the process of designing and installing an online business portal may be started by a single "pain" or "flashpoint" that the company encounters.
Multi-location teams, as well as the need to increase communication and access to information between your company and its suppliers, are typical examples of what is involved. These might differ based on the type of the firm and how it conducts its business operations.

The following are some of the key indicators that you may want a web portal:

Premises with many locations, such as a national/international office.

Employees that work from home or in the field

External input to data and procedures is required, for example, to manage suppliers or channel merchants.

The need to offer a scalable IT licensing option is a legal necessity.

Make information more visible by categorizing it according to its source (department, management, or personalized for a particular individual).

There is a vital module missing from existing business systems, and this module is required for your specific day-to-day procedures.