Social Media Influencer Marketing in Delaware
Developing and executing Social Media Influencer Marketing Delaware campaigns on a worldwide scale is what we do at VentCube. We develop the optimum approach for your brand based on your company's goals and objectives. This includes linking you with the best social media influencers, vloggers, and content producers to assist you in engaging with your target consumers on social media.
We take care of everything, from designing creative ideas to implementing campaigns to monitoring and reporting on outcomes, and we make certain that everything is done correctly.
Increase in organic traffic
Roni Deluz -

Naturopathic Doctor
"Highly Recommend Agency"
I recommend VentCube for any digital marketing. The team is very knowledgeable and always has a lot of creative ideas on how to get the most out of your campaign. They are also great to work with, they are kind, attentive, and willing to go above and beyond on any task you give them.
Increase in organic traffic
Greg Herring -

Chief Executive Officer
"They helped me with my SEO strategy"
I always find myself reaching out to VentCube when I need assistance with my digital marketing campaign. As the head of their digital team, they are experts in their field and I trust them implicitly. They helped me with my SEO strategy and came up with a unique plan that really paid off!
But don't just take our word for it
Is VentCube the best Digital Marketing Service Prodider? Let's ask our users and tech experts.
VentCube offers a reliable web design service with excellent customer service. It's easy to connect with support by chat and their staff is both friendly and helpful.
I would highly recommend Ventcube Internet Marketing. They are great to work with. The traffic to our website has increased thanks to their SEO program.
We at Kee Service were very impressed with the all aspects of our new website. We would highly reccomend VentCube to anyone looking to build a new website.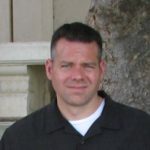 John Coakley
CCM Construction
Within six months, VentCube's SEO work catapulted our 'TP' product line into top page rankings. As a result, our business has reaped the rewards of the work VentCube provided and will continue providing on our future SEO needs.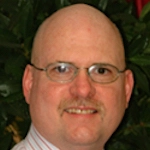 William Miller
- D.M.D. Dentist
It has been a pleasure working with VentCube. I appreciate your dedication to the projects that you and your team are on. It is nice from the customers stand point to be able to get in touch with you and your team and you guys always made yourselves available.
Mike Rigdon
Universal Automation
This was the first time I developed a web site so I couldn't have asked for a better or easier group to work with. The entire process from sales through development and launch was timely and extremely efficient. A fantastic experience all around!
Awesome, Awesome company!!! VentCube has been helping us for years. They created our website and have continually updated it and adjusted to our growing and changing company. They have increased our online presence in every area we take on. Recently we had some of our listings hacked. Found it on Saturday and everyone started working on it asap and by Monday morning it was all fixed in time for the workday. You can rest comfortably when Thrive is looking after you. Thanks VentCUbe team for everything you do for us.
Tom Focht
All Pro Door LTD

VentCube implemented some design aspects into our website, which I had wanted to try since the business was started. VentCube provided a team of relevant experts who worked with the email postcards that we send out, scheduling and design aspects for individual pages. During the development process, VentCube sent me working models, listened to my critiques, and made appropriate changes, explaining why certain elements were built as they were. VentCUbe has also helped me manage our pay-per-click advertising as well as handling our SEO.
Michael Arden
Elephants Remember
Turn-Key Influencer Marketing Delaware Services
Users place more faith in an influencer's suggestion than in a brand, which is why influencer marketing in Delaware is becoming an increasingly important investment for businesses. A significant influencer may help your company increase brand recognition while also driving sales and other benefits for your company.
You'll be able to do much more with VentCube on your side.
Our customers have achieved their most important objectives, from developing their companies to extending their teams, using our unique and customized digital marketing methods. We've created more than $2.4 billion in sales and more than 6.3 million leads for our customers using a data-driven approach to their marketing Delaware campaigns.
Are you ready to use influencer marketing in Delaware to help you grow your business? Contact us online if you'd like to speak with a knowledgeable strategist from our team!
If you are looking for an Influencer marketing Company in Delaware, look no further than us! Ventcube provides an Influencer marketing Service in Delaware to help you reach your goals. Get a free quote or contact us today.
Have questions about our services?
What Included Our Service
Influencer marketing strategies
Innovative influencer marketing tactics with long-term potential are developed by us, with influencers at the centre of our efforts.
Influencer matchmaking
Every company has a perfect influencer, and we know just where to look for them at any given time. The influencers we link you with are the ones that encourage others to speak and take action.
Content strategies
Influencers have the flexibility to be themselves on the platforms where they wield the greatest power because of our content strategy. It is not advertising, but rather a kind of storytelling.
Campaign management
Our specialized staff of campaign and influencer managers provides hands-on assistance throughout the course of your campaign's implementation.
Tracking & measurement
Before the start of each campaign, we establish key performance indicators (KPIs) that are goal-oriented and data-driven. That is the only way we can ensure victory. We track your progress from the beginning to the end and give you with clear, actionable information.
Social media advertising
To assist your influencer marketing Delaware plan, our digital marketing team employs sponsored media, guaranteeing that your business receives the greatest possible results.
Production & content creation
We are able to take your content creation to the next level by merging conventional production methods with influencers.
Legal & compliance
A digital marketing company will act broadly on fostering your online core circumstance. It can, and generally does, take many structures for your business.
Payment & transaction services
Managing all financial administration with influencers is the responsibility of our finance department.
VentCube offers a customized social listening study to help you better understand what your consumers are saying about your business and your competition. In order to provide valuable brand insights, we collect data from millions of websites throughout the internet.
When it comes to measuring qualitative brand lift from your influencer marketing initiatives, VentCube collaborates with Nielsen and Memo2. Studies of brand lift are able to quantify the effect of certain influencer actions in order to demonstrate brand lift.
Influencer marketing Delaware playbooks
We work with clients to design social media and influencer marketing strategies that are more relevant, precise, genuine, and cost-effective than their competitors. By providing strategic and executional rules that enable businesses to simplify their influencer efforts across several countries, we can help them achieve their goals.
For the purpose of ensuring that your influencer marketing campaign has the best possible approach, VentCubeoffers specialized evaluations of your immediate rivals.
8 reasons to invest in influencer marketing Delaware services
What are the benefits of using influencer marketing services for your company?
These are the eight strong arguments:
1. Consumers trust influencers
Consumers place more faith in the views of their friends and influencers than they do in advertisements.
When compared to paid advertising, studies have shown that word-of-mouth marketing produces double the number of sales. Additionally, 40% of individuals have bought an item online after seeing it utilized by an influencer on social media platforms such as Instagram, Twitter, Vine, or YouTube.
Influencer marketing is a potential alternative for your organization if you want to optimize your effect on your customers' purchases. Partnering with an influencer who is well-known and trusted by your target audience may help your company generate more sales and income, which can open the door to growing your team, service region, or product line.
2. Influencer marketing Delaware generates sales, leads, and conversions
It is possible to generate new leads, convert more visitors into customers, and increase revenues every time an influencer promotes your business. This is due to the fact that an influencer's tweet, post, video, or conversation promotes your company's brand. That endorsement has the potential to persuade customers that your items or services satisfy their unique requirements.
In addition to assisting your firm in generating new leads, influencer marketing has other benefits. It also assists you in generating higher-quality leads.
Recently, researchers revealed that when businesses include influencer marketing into their digital strategy, more than half of the leads generated are of better quality. Your company's conversion rate may be improved if it receives more high-quality leads.
Following the generation of leads by your influencer marketing strategy, your team may proceed to nurture those prospects. For example, maybe your campaign was focused on increasing the number of email subscribers, which would enable your firm, or a digital marketing agency, to employ email marketing for lead nurturing purposes moving forward.
An individual user may never even be considered a lead in certain cases. As proven by the fact that more than 30% of customers confess to buying a product or service after seeing an influencer recommend it, they may first become a client.
3. Consumers convert faster
Influencer marketing may also help buyers move more quickly through your purchasing funnel. The findings of another research revealed that influencer marketing assists businesses in gaining new clients two times quicker than organic search. Organic search refers to results that appear on search engines such as Google, Bing, Yahoo, and others that are not sponsored advertisements.
The fact is that your firm should continue to invest in digital marketing tactics, such as search engine optimization (SEO), that help you increase your ranking in organic search results. Using SEO, you can expand the reach of your influencer marketing strategy while also taking advantage of SEO's ability to bring more valuable traffic to your website from search engines.
4. Influencer marketing Delaware offers an impressive ROI
Influencer marketing, like many other digital marketing tactics, provides a significant return on investment. Generally speaking, corporations get a return of $6.50 for every $1 they spend on influencer marketing. In terms of percentages, it equates to an average return on investment of 650 percent.
If your company makes a $3000 investment, for example, you may get over $20,000 in return. A significant return on investment enables your firm to strive towards some of its most ambitious ambitions, such as establishing a new location, increasing a staff, or developing and marketing a new service or product line.
Influencer marketing is worth considering because of the low initial expenditure and high return on investment.
5. Influencer marketing boosts brand awareness
Marketing professionals rank brand recognition as their most critical aim, ahead of revenue and lead generation, according to a recent survey. Why? When it comes to customer behavior, brand awareness may have a significant impact on anything from their decision to sign up for your email campaign to their decision to buy your goods.
For the most part, brand recognition has a direct influence on the success of your sales and lead generating campaigns.
With influencer marketing, you can place your firm in front of your target audience while also gaining the support of someone they see as trustworthy. That structure enables customers to automatically create brand recognition while also learning about your organization in a method that is convenient for them.
For example, did you know that 70 percent of people prefer reading information about a firm rather than seeing advertisements?
Influencer marketing is a clever approach to do this, but only if it is done with the backing of a reputable influencer. For example, an influencer with a large following on social media and a blog may create a piece on how they've used your services or goods and then promote that article across their social media channels to increase your exposure.
If you utilize this approach, you are appealing to the preferences of the user, making it simpler for them to take action.
6. Influencer marketing Delaware increases credibility
The trustworthiness, honesty, and general credibility of your brand are endorsed by influencers when they promote your company's products or services. This action has the potential to have a direct influence on user perceptions of your organization and services, such as whether or not you are seen as trustworthy and reputable. It might also encourage the followers of an influencer to become your newest clients as well.
Whether you're collaborating with an influencer for one or five sponsored posts, a single mention of your brand may help you gain immediate trust with your target audience, regardless of the length of your partnership. Depending on who you want to target, the audience may consist of 15,000 Facebook followers, 100,000 Twitter followers, 25,000 LinkedIn contacts, or even more.
7. Influencer marketing Delaware improves SEO signals
However, although influencer marketing may help you grow your social media following and engagement, it can also assist you in improving your website's ranking in organic search. Influencer marketing may help you increase your search engine rankings for keywords and phrases that are relevant to your brand and goods.
What is the method, and why is it used?
When you search for anything on Google, Bing, Yahoo, or another search engine, there are more than 200 elements that influence your search results, one of which is the number of backlinks to the site you are searching from. When another website, such as the website of an influencer, connects to your website, this is referred to as a backlink. This backlink is used as a trust indication by the search engines.
As a consequence, search engines evaluate the amount and quality of backlinks as a ranking criteria in their search results to determine where to place users. Your company's rating in organic search results may be improved by increasing the number of backlinks it receives from high-quality or authoritative websites.
Having a higher position correlates to a variety of advantages, including more website traffic from your target demographic. Researchers discovered that ranking on the first page, in the first position, provides the most substantial benefit, as 75 percent of visitors stay to the first page and 33 percent of all traffic flows to the first search result on the first search result page.
Influencer marketing allows you to generate high-authority connections to your website from other people's websites.
When an influencer talks about your goods and services, it's only natural for them to add a link to your website in their conversation. This activity not only aids in the development of backlinks for your firm, but it also gives consumers with an intuitive and natural experience.
8. Influencer marketing Delaware increases customer retention
Currently, it costs ten times as much to keep an existing client as it does to acquire a new one. Many businesses, on the other hand, suffer with customer retention, which is why they often focus their efforts on acquiring new customers. Influencer marketing, on the other hand, may help your company increase the number of customers it retains.
An study conducted recently revealed that businesses who invested in influencer marketing had a nearly 40% rise in the retention percentage of their existing customers. That is a significant sum of money for any organization, whether it is a large corporation or a small-to-medium-sized firm.
When your company has a greater customer retention rate, it has the potential to enhance revenue and expand its client base. It is possible that your digital marketing approach may result in an increase in the average customer lifetime value (LTV) of your consumers. Furthermore, you may be able to prevent your rivals from gaining additional customers (including your existing ones).
We use a multi-channel social media approach
Instagram
Following the viewing of a sponsored Instagram post, 75% of Instagram users take some kind of action.
Facebook
Facebook is the most popular social network in the world, with 2.5 billion monthly active users (MAU).
Twitter
40% of Twitter users made a purchase as a direct consequence of an influencer's message, according to the study.
Youtube
YouTube producers are four times as successful at building brand recognition than superstars.
TikTok
A top-trending song on TikTok will almost always become popular on Spotify as well, demonstrating the full power of TikTok producers and their impact.
LinkedIn
LinkedIn is the ideal site for B2B influencer marketing Delaware since it allows you to connect with people in your industry. More than 61 million LinkedIn members are senior-level decision-makers.
Podcast
After hearing a product commercial on a podcast, 54 percent of podcast listeners take action on the information they received.
Questions? We have answers.
What is influencer marketing Delaware?
Influencer marketing is the practice of enlisting the help of high-profile personalities in your field to promote your company's products and services online. Its goal is to establish connections with clients in order to assist them become loyal. In addition, because of the need for a platform and content, influencer marketing works in conjunction with social media and content marketing.
Considering that the average person spends nearly 30 percent of their Internet time on social media platforms such as Facebook, Instagram, and YouTube, platforms such as these make it simple for consumers to share not only their opinions about brands and products, but also to solicit the opinions of others about those brands and products.
In order to make a buying choice, about 75% of individuals turn to social media for assistance.
The use of social networks, as well as websites and blogs, to affect the views and purchasing choices of your target audience is possible when you use influencer marketing strategies in your business model. How? By establishing relationships with key influencers in your sector and encouraging them to promote your goods or services to their respective audiences.
What do VentCube influencer marketing Delaware services include?
Our influencer marketing services, which are backed by more than 25 years of expertise and an award-winning team of digital marketing professionals, provide your organization with unique access to cutting-edge technology and talent. Find out more about the ground-breaking features of our influencer marketing packages by visiting our website.
Influencer marketing services are powered by VentCube, the industry's best return on investment (ROI) platform, which we use to track and analyze results. VentCube, which is available only via VentCube, includes a range of tools that assist our team, as well as yours, in monitoring and optimizing the efficacy of your influencer marketing campaign.
VMware's virtualization platform, VentCube, is powered by IBM Watson, one of the most sophisticated artificial intelligence and machine learning software packages available in the market. Your influencer marketing approach will become smarter as a result of IBM Watson, allowing you to outmaneuver the competition. Additionally, it drives your marketing using statistics rather than hunches.
Our influencer marketing services include more than just cutting-edge technology. We have a dedicated outreach professional. We also supply your firm with an outreach professional that is knowledgeable and devoted to overseeing and developing every area of your marketing campaign on your behalf. They also learn all there is to know about your company, industry, and target market throughout this process.
Transparent reporting: Our team guarantees transparency via the use of VentCube. You can view the results of your influencer marketing campaign in a digestible style that is simple to communicate with your team and corporate decision-makers via your dashboard, as well as through reports created by your dedicated outreach professional.
In order to be successful at influencer marketing, you must first understand your target demographic. That's why we take the time to investigate your target audience, which allows us to learn about their preferred social media platforms and influencers, among other things. For your company, this translates into an influencer alliance that has the potential to have a significant effect on your marketing objectives.
Influencer study: We do more than just do research on your target audience. Also included is data-driven influencer research, which enables your dedicated outreach professional to identify the most appropriate influencer for your company's specific needs. From an analytical standpoint, we examine not just the reputation and history of an influencer, but also the performance of their postings in the past.
Brief for the creative: Communication is key in marketing. By crafting a creative brief, we can guarantee that your company's influencers generate messages that are unique and on-brand. This brief is critical in assisting your influencers in creating material, ranging from photographs to videos, that will speak to your audience and encourage them to take action.
Strategy developed just for you: We create tailored plans for your company using the machine learning and artificial intelligence capabilities of our technology, as well as the skills of our specialized outreach professionals. A strategy customized for your organization makes it feasible to accomplish your objectives while maximizing your return on investment.
Why choose VentCube for influencer marketing Delaware services?
VentCube is a trusted partner for companies all around the globe, as shown by a client recommendation score that is 488 percent higher than the industry average. Our influencer marketing services are based on performance and statistics, and they may assist your firm in increasing its online visibility while also increasing its revenue.
Why else make VentCube your partner?
Advaiced AI technology
This is the first time that IBM Watson and VentCube have collaborated to provide such incredible capability. Their machine learning and artificial intelligence capabilities enable your firm to obtain data-driven suggestions and plans, as well as a competitive campaign that propels your company forward while knocking your rivals to the ground.
Unmatched client testimonial
Our team of more than 450 digital marketing professionals offers our customers with a one-of-a-kind level of service and support. Not only do they produce results and help you reach your objectives, but they also take the time to learn about your sector and respond to your queries as they arise. As a result, we have a customer retention percentage of 91 percent.
Decades of experience
VentCube delivers unrivaled knowledge to the field of influencer marketing, having worked in the industry for more than 25 years. We also have a staff that includes some of the top digital marketers in the business, which allows your organization to get the most out of your campaign's performance. Aside from that, our decades of expertise have shown our capacity to meet and exceed customer expectations.
Customized strategies
In contrast to many influencer marketing organizations that use cookie-cutter methods to influencer marketing, we believe that customised tactics should be the norm. As your business partner, we put forth the effort to get to know you and your operations. In addition, we use reliable analytical techniques to take a data-driven approach to identifying and verifying influencers.
Unparalleled results
Specifically, in the last five years, we've earned more than $2.4 billion in revenue for our customers and partners. Additionally, we assisted our customers in generating more than 6.3 million leads within the same time, helping hundreds of enterprises to expand their operations. As a partner, we can assist your organization in accomplishing the same goal.
Transparent reporting
As a data-driven influencer marketing business, we rely on quantitative evidence to support our work. With VentCube, which your team has access to 24 hours a day, seven days a week, you can track the progress of your influencer marketing campaign in real time. In addition, your personal outreach professional will examine your reports with you on a regular basis to ensure they are accurate.
How VentCube does influencer marketing Delaware
Interested in learning more about how our influencer marketing services work?
Here's a sneak peek into our one-of-a-kind manufacturing process:
1. Learn your business
As part of our dedication to providing tailored strategy, we begin by getting to know your company. Our staff is interested in learning about your company's objectives, products, and industry. Our understanding of your audience allows us to develop a customized plan that targets your audience and produces outstanding results.
We, on the other hand, go a step beyond. In addition, your specialized outreach professional uses VentCube and other technologies to undertake an in-depth examination of your rivals and other prospects. The results of their study are documented in a competition intelligence report, which they then deliver to your team in order to back their strategic suggestions.
2. Research your target audience
Our team may proceed to the following phase of investigating your target audience after they have gained a grasp of your company, competitors, and objectives. Your dedicated outreach expert can uncover your ideal shopper's preferred social media sites and influencers based on the information you already have about your target audience.
Our investigation extends beyond platforms and influential individuals. Our team also conducts an in-depth analysis of the demands and pain points of your target audience when it comes to goods or services in your business. As a result of this information, we can build an influencer plan that will appeal to and resonate with your target demographic.
3. Develop your influencer strategy
Following that, your dedicated outreach professional develops a specific, performance-driven influencer plan for your company. Based on our findings and the computing power of IBM Watson, we can create a campaign that takes into account the search behaviors of your target audience as well as their preferences for influencers.
When your outreach expert has finished developing your plan, they will share it with the rest of your team for approval. You are welcome to raise questions and to make comments, which will be taken into consideration. We will proceed to the next stage in beginning your influencer marketing campaign after you have approved the strategy.
4. Identify your market's influencers
Your specialized outreach professional will produce a list of influencers in your market based on the data-driven, tailored approach that has been devised. While your target audience may follow a plethora of influencers, the list your expert compiles is focused on influencers that are aligned with your marketing plan.
How do we determine which influencers are the most appropriate for your company? This is accomplished via data-driven research that examines not just an influencer's audience and brand, but also their performance as an influencer. This implies that our team evaluates important aspects in influencer marketing, such as the number of followers, views, and interaction.
5. Choose your influencer
Following our in-depth evaluation of influencers, your personal outreach professional prepares an influencer matching report that is tailored to your specific needs. This report includes an overview of possible influencers with whom to collaborate, as well as an assessment of their performance over the last year.
While your specialized outreach professional will most likely provide recommendations on which influencers to target, the final choice is ultimately yours to make. Regardless of the influencer your company chooses, you can be certain that they will have the relevant expertise you want as a result of our extensive and data-driven research.
6. Secure your influencer
Following the selection of your influencer, your dedicated outreach professional contacts them. If the influencer expresses an interest in promoting your company and product on the internet, our staff will begin the process of arranging for their participation. We will handle all of the legal parts of the campaign, including the negotiation of contracts, for your convenience.
After your influencer agrees to participate, your dedicated outreach professional notifies the rest of your team. While it is just a brief report, it is important in keeping your organization informed about the status of your influencer marketing strategy. As an added bonus, it adheres to our practice of open communication with our clients.
7. Create your creative brief
The development of a creative brief in collaboration with your influencer is the next step in commencing your influencer marketing campaign. An outline of the material your influencer will develop is provided in this brief, which also includes specifics on the main themes that will be included in that content.
The creative brief acts as a model for the material created by your team. While your dedicated outreach professional ensures that the communications adhere to your brand requirements and are aligned with your digital marketing objectives, you are encouraged to give comments and recommendations to improve the messages. As soon as you have accepted the creative brief, your influencer will begin generating content on your behalf.
8. Launch your influencer content
Once your influencer has created your personalized content, which may include one or more sponsored pieces, it is reviewed by our staff before being published. We review the graphics and message, as well as the content, to verify that it adheres to your brand rules. Following our assessment, we distribute the information to the rest of your team.
While providing influencer marketing services, we do not post any material without first obtaining your agreement for its distribution. We urge that your team analyze the material and offer comments as quickly as possible, particularly if the content is focused on seasonal events, limited-time promotions or holidays.
Once you have given your consent, we grant your influencer permission to post the content.
9. Monitor your campaign's performance
In our role as a data-driven, performance-based influencer marketing business, we recognize the significance of data. So we give your brand and a professional outreach expert with the tools necessary to monitor the effectiveness of your influencer marketing campaign.
In order to do this, your personal outreach professional sets up Google Analytics in order to measure conversions, custom goal completions, and traffic from influencer recommendations. In addition, we provide a unique tracking code for each of your sponsored articles, which enables your team to identify which users came via influencer marketing and which did not.
10. Report your results
As we all know, digital marketing and influencer marketing are relatively new investments for many businesses, and we understand why. With the help of VentCube and your dedicated outreach professional, it becomes much easier to understand how your influencer marketing campaign has benefitted your company's operations.
When you use VentCube, you can get simple, easy-to-understand information on the progress of your campaign at any moment. In addition, your outreach expert meets with your team on a regular basis to go over the outcomes of your campaign and to answer any concerns you may have about it.