Social Media Design Service in Delaware
High-quality content and consistent branding are the cornerstones of effective social media marketing. Both of these are impossible to do without professional design work, simply because social media is a visual platform for your organization. Fortunately, VentCube can assist you – pricing for social media design services in Delaware begins at $850 and is completely transparent – you will always know precisely where your money is being spent. More information may be found further down the page, or you can fill out the form to get a precise quotation!
Innovation & Determination
Affordable Service
You Talk, We Listen
We Value Integrity
We Create Outstanding Designs
We Quantify Our Success
We Deliver On Time
Increase in organic traffic
Roni Deluz -

Naturopathic Doctor
"Highly Recommend Agency"
I recommend VentCube for any digital marketing. The team is very knowledgeable and always has a lot of creative ideas on how to get the most out of your campaign. They are also great to work with, they are kind, attentive, and willing to go above and beyond on any task you give them.
Increase in organic traffic
Greg Herring -

Chief Executive Officer
"They helped me with my SEO strategy"
I always find myself reaching out to VentCube when I need assistance with my digital marketing campaign. As the head of their digital team, they are experts in their field and I trust them implicitly. They helped me with my SEO strategy and came up with a unique plan that really paid off!
But don't just take our word for it
Is VentCube the best Digital Marketing Service Prodider? Let's ask our users and tech experts.
VentCube offers a reliable web design service with excellent customer service. It's easy to connect with support by chat and their staff is both friendly and helpful.
I would highly recommend Ventcube Internet Marketing. They are great to work with. The traffic to our website has increased thanks to their SEO program.
We at Kee Service were very impressed with the all aspects of our new website. We would highly reccomend VentCube to anyone looking to build a new website.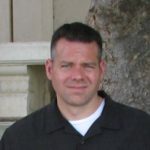 John Coakley
CCM Construction
Within six months, VentCube's SEO work catapulted our 'TP' product line into top page rankings. As a result, our business has reaped the rewards of the work VentCube provided and will continue providing on our future SEO needs.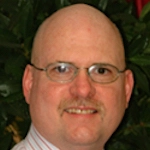 William Miller
- D.M.D. Dentist
It has been a pleasure working with VentCube. I appreciate your dedication to the projects that you and your team are on. It is nice from the customers stand point to be able to get in touch with you and your team and you guys always made yourselves available.
Mike Rigdon
Universal Automation
This was the first time I developed a web site so I couldn't have asked for a better or easier group to work with. The entire process from sales through development and launch was timely and extremely efficient. A fantastic experience all around!
Awesome, Awesome company!!! VentCube has been helping us for years. They created our website and have continually updated it and adjusted to our growing and changing company. They have increased our online presence in every area we take on. Recently we had some of our listings hacked. Found it on Saturday and everyone started working on it asap and by Monday morning it was all fixed in time for the workday. You can rest comfortably when Thrive is looking after you. Thanks VentCUbe team for everything you do for us.
Tom Focht
All Pro Door LTD

VentCube implemented some design aspects into our website, which I had wanted to try since the business was started. VentCube provided a team of relevant experts who worked with the email postcards that we send out, scheduling and design aspects for individual pages. During the development process, VentCube sent me working models, listened to my critiques, and made appropriate changes, explaining why certain elements were built as they were. VentCUbe has also helped me manage our pay-per-click advertising as well as handling our SEO.
Michael Arden
Elephants Remember
Social Media Design Delaware That Makes Your Brand Stand Out
Your clients are interacting with one another, exchanging ideas, and discussing your brand on the internet. Make a positive first impression on them. It is possible to replicate the appearance and feel of your website across all of your social media accounts with the help of VentCube's social media design in delaware..
VentCube, a renowned social media advertising business, provides the following services:
Custom social media design strategies for businesses wishing to improve their presence on social media platforms such as Facebook, Twitter, YouTube, their corporate blog, and more.
We provide high-quality social media design services with meticulous attention to detail that fit your specific social media profile requirements.
Social media sites and apps that are customized to match your website and brand guidelines are available.
If you are looking for a Social Media Marketing Service Company in Delaware, look no further than us! Ventcube provides a Social Media Marketing Service Company in Delaware to help you reach your goals. Get a free quote or contact us today.
Have questions about our services?
VentCube Social Media Design Services Delaware
Because VentCube is one of the nation's top social media marketing companies, we understand the significance of having a well-designed Facebook Page, Twitter profile, Google+ header, and other social network profiles. No matter whether you require a visually appealing and fully integrated corporate blog or just a simple symbol to represent yourself on a social media site, our expert social media designers can put together something professional and eye-catching while also ensuring that your brand standards are followed.
Twitter Background & Header Design
The majority of Twitter users (almost 51 percent) follow corporations, brands, and goods on social media. Consequently, to help you grow your brand, we build an eye-catching and relevant Twitter graphic to keep your audience interested.
Facebook Profile & Header Design
Facebook is used by around 23% of the world's population, according to the most recent data available. Keeping your audience engaged with Facebook posts regularly is important. Our designers will use their creativity to assist your audience understand your company and its products and services.
Creatives for Social Media
Make use of our social media post design services to publish visually interesting graphics at the appropriate times on your social media channels to build a strong visual relationship between your business and your customers.
Landing Page Design
Smart designers will constantly be conversant with their target audience and their needs and requirements. In order to develop a user-centered landing page, it is necessary to first understand who your target audience is. The designs we create at ColorWhistle are created with your consumers in mind.
Infographics Design
An infographic is a strong tool that helps people to quickly comprehend information by presenting it in the form of visual facts, charts, and statistics. Using appropriate color and size, we produce infographics that will remain ingrained in the minds of your target audience.
Other Marketing Related Designs
As an addition to the aforementioned design services, we also create ad visuals, HTML advertising to attract customers' attention, microsites (blogs), forums, and website design in order to attract new visitors to your website.
What does VentCube's social media design cost?
Unlike many other social media marketing agencies and design companies in Delaware, we are transparent about our prices. To be one of the most transparent media design businesses possible is our goal. You'll be able to see precisely what you're receiving with your plan this way.
If you're searching for social media management services, we can help you with that as well – and our prices are just as competitive as our other services.
Social Media Graphic Design Services Delaware Steps & Process
We Learn More About Your Project
This is the stage in which we gather as much information as we can about you and your project. In order to develop outstanding social media designs that express who you are and what you stand for, we collect some information from you. We will perform research on your company and have phone conversations with you in order to get a better understanding of your vision for your brand and visuals. This process will take around one week.
Brainstorming
The winning design concept that will provide the greatest return on investment for a customer does not always arise in the mind's eye immediately away. Brainstorming is essential for generating fresh, innovative design ideas and for staying on track with a project. Our graphic designers will work together as a team to develop designs that are consistent with your company's mission and vision.
We Work On Initial Drafts
Once we've come up with some strong ideas for the designs we want to develop for you, we'll start working on bringing those concepts to reality. These are the results of the study and brainstorming that we have done in the preceding weeks. We are aware that there will be tweaks and modifications, but that is completely acceptable. Every step is necessary in the process.
Revision
We will then share the early versions of the projects with you so that you may study them and provide us with any feedback you may have on them. Never hesitate to inform our graphic design staff if there is anything about the designs that you would want to see changed so that they can make the necessary modifications.
Review Final Output
As soon as we have completed the adjustments, we will email you the files so that you may post them on your social media networks. You should preserve a backup copy of the data somewhere safe so that you may access them at any time.
Nurturing Your Social Media Presence
We are a top social media graphic design firm in Delaware, specializing in offering inexpensive ready-to-post customized pictures to help businesses increase their online presence on social media.
We have a staff that is capable of designing an endless number of social media posts that are both creative and sophisticated for companies.
We have been providing our distinctive social media graphic design services to hundreds of consumers for many years.
Depending on the needs of our clients, we create tailored graphic design service packages for social media platforms for them.
Our customers get more leads as a result of the visuals that are developed professionally by our team of skilled graphic designers and placed on their websites.
Why Utilize Social Media Design Services?
If you are still skeptical about the importance of social media in today's world, you might be losing out on a plethora of chances. Was it ever brought to your attention that individuals have an average of 7.6 social media accounts?
In addition, the average amount of time spent on social media is 142 minutes per day on average. What are the implications of those figures for you?
Those figures just demonstrate how widely these social media platforms are being utilized these days. This provides you with a fantastic chance to introduce your company to a new audience of potential customers. However, in order for your social media posts and updates to be seen by your target audience, they must be crafted in the appropriate manner. They should be created in such a way that they capture the attention of your target audience.
Consider the social networking site Facebook. There are so many posts, updates, and advertisements going on on a user's Timeline that it's difficult for one post to stand out from the rest. People do not take the time to go through all of the entries one at a time. The majority of the time, people just browse their timeline of postings fast, concentrating on the ones that strike their eye. There is no need for them to go over each and every post one at a time.
The majority of people will not pay attention to what you are putting on your social media profile if the content is not aesthetically appealing to them. Keep in mind that individuals have very short attention spans, therefore the more eye-catching or attention-grabbing your posts and social media visuals are, the more effective they are.
While you can't stop the trend of people's attention spans being shorter, you can surely take it into consideration when utilizing social media marketing for company. You must construct your social media postings in such a manner that your target audience is compelled to pay attention to your message.
Consider social media to be a market in which you are vying for people's attention. It's inevitable that if you're not giving anything fresh or different, your brand will fall behind the times. Your message will be lost in a sea of social media postings and updates, and will be forgotten. Don't let your efforts to go to waste.
It is at this point that social media design services in Delaware are required. Using the proper visual designs, you can attract and convert the typical user into an interested follower (and ultimately a paying client!
The Right Graphic Design Catches Attention
Even though more than 80 percent of small companies utilize social media platforms, not all of them are successful in their endeavors. For others, the issue is that they are not using the appropriate graphic designs. In conjunction with our social media design package, we can create any and all of the graphic designs that your company need.
We can accomplish this for any and all of the social media networks on which you would want to have a presence online. Some of the most important social media platforms that you may need to make use of are the ones listed below:
Facebook
Pinterest
YouTube
Twitter
Instagram
Snapchat
LinkedIn
Yelp
These are the primary social media platforms that small companies strive to achieve, although new social media platforms are being established on a regular basis as well. You must be on the lookout for new platforms and determine which ones will be of the greatest advantage to your company in order to succeed.
We will generate the appropriate graphic designs and marketing materials for you to use on any platform that you want to use. When you use our social media graphic design services, your audience will be more interested in what you have to say on a consistent basis. They will be intrigued by your message, and as they learn more about it, the likelihood of their converting increases.
Questions? We have answers.
Does the Social Media Starter Kit include posting?
Nope. During our review of the plan, we may briefly discuss our ideas for post scheduling using the Later.com app; but, if you want assistance with posting (also known as social media management), please pick one of the other package choices.
Can I ask for a refund?
If, during our first kickoff conversation, we determine that this cooperation is not a suitable match, we will return the whole amount of your deposit to you. Refunds are not available if the job has already been done by us, on the other hand. Please keep in mind that as we discuss your social media plan, we will be assisting you in setting realistic objectives. As we have previously said, likes and followers are not always directly associated with your objectives (which differ from brand to brand), and for the greatest results in your social media activities, we always propose a comprehensive omni-channel strategy. If you do not already have a multi-channel strategy in place for your company, we highly advise that you choose our third package for the greatest results.
What platform / format are the social media templates designed in?
Your templates will be sent as Canva.com templates, which means they will be readily modifiable using the free Canva web application.
Will I need to provide the social media content?
It is dependent on the situation. We will collaborate on your approach, and the HIYO team will be ready to assist with part of the content development, which will be done using free stock photos and information obtained from your current materials (if applicable) (website, blog, etc). While we can complete part of the material without your assistance, if the content is highly specialized, involves a brand shot, or is intended to portray you as a "thought leader," we may want your assistance in certain areas. Although not included in the fee, photoshoots and video shoots are available as optional extras. Pricing will be established on an individual basis and may vary between $2,000 and $10,000.
What platforms do you use to manage social media?
Later.com is the platform that we utilize to manage your social media accounts. We suggest that you purchase at least a Business Starter Account in order to get the best results (view Later.com plan options).
Can I ask for edits once the posts have been scheduled?
Because we teach you how to utilize the platform, you may make changes at any time, even in the midst of the process if you need to. Please keep in mind that our usual business hours (Mon-Friday, 9 a.m. to 6 p.m., except public holidays) apply to any social media requests, and that we will not be able to accommodate edit requests outside of those hours unless they are urgent.
How big is your team?
We have a fantastic staff of 9 individuals that includes social media managers, graphic designers, website developers, and more, all of them are dedicated to meeting your requirements.
Do you outsource your work?
Our in-house team of experts provides excellent assistance to all of our customers. There is no outsourcing of our work and we take great satisfaction in our ability to create significant outcomes with the team that we have assembled here.
How do I find the right social media designer for my business?
First and foremost, you must define the unique marketing goals of your company in order to locate the best social media designer for your company. If one of your goals is to increase brand recognition, you may want the services of a graphic designer who is skilled in creating visually appealing material that is also emotionally compelling. A social media designer who understands how to create visual material that not only attracts prospects' attention but also motivates them to take a certain action is essential if your goal is to produce leads for your business.
When you know what sort of social media designer is best for your aims, you can use online marketplaces like Upwork to find them. It is important to offer a comprehensive description of your project, defining the talents and competencies of the social media designer you are seeking as well as what success looks like in your case. You may then pick from a pool of applicants who have submitted ideas, or you can simply choose from a list of social media designers that are now accessible.