Social Media Advertising Service in Delaware
Have you seen a decrease in organic reach, audience engagement, or conversions? With VentCube Internet Marketing Agency's growth-driven social media advertising services in Delaware, you can take on your social media marketing challenges head-on and remain one step ahead of the competition.
With social media data, we can analyse your audience demographics, find consumer preferences and pain spots, and build a social media advertising campaign that will outperform the competition.
Innovation & Determination
Affordable Service
You Talk, We Listen
We Value Integrity
We Create Outstanding Designs
We Quantify Our Success
We Deliver On Time
Increase in organic traffic
Roni Deluz -

Naturopathic Doctor
"Highly Recommend Agency"
I recommend VentCube for any digital marketing. The team is very knowledgeable and always has a lot of creative ideas on how to get the most out of your campaign. They are also great to work with, they are kind, attentive, and willing to go above and beyond on any task you give them.
Increase in organic traffic
Greg Herring -

Chief Executive Officer
"They helped me with my SEO strategy"
I always find myself reaching out to VentCube when I need assistance with my digital marketing campaign. As the head of their digital team, they are experts in their field and I trust them implicitly. They helped me with my SEO strategy and came up with a unique plan that really paid off!
But don't just take our word for it
Is VentCube the best Digital Marketing Service Prodider? Let's ask our users and tech experts.
VentCube offers a reliable web design service with excellent customer service. It's easy to connect with support by chat and their staff is both friendly and helpful.
I would highly recommend Ventcube Internet Marketing. They are great to work with. The traffic to our website has increased thanks to their SEO program.
We at Kee Service were very impressed with the all aspects of our new website. We would highly reccomend VentCube to anyone looking to build a new website.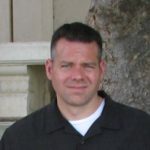 John Coakley
CCM Construction
Within six months, VentCube's SEO work catapulted our 'TP' product line into top page rankings. As a result, our business has reaped the rewards of the work VentCube provided and will continue providing on our future SEO needs.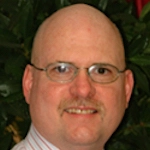 William Miller
- D.M.D. Dentist
It has been a pleasure working with VentCube. I appreciate your dedication to the projects that you and your team are on. It is nice from the customers stand point to be able to get in touch with you and your team and you guys always made yourselves available.
Mike Rigdon
Universal Automation
This was the first time I developed a web site so I couldn't have asked for a better or easier group to work with. The entire process from sales through development and launch was timely and extremely efficient. A fantastic experience all around!
Awesome, Awesome company!!! VentCube has been helping us for years. They created our website and have continually updated it and adjusted to our growing and changing company. They have increased our online presence in every area we take on. Recently we had some of our listings hacked. Found it on Saturday and everyone started working on it asap and by Monday morning it was all fixed in time for the workday. You can rest comfortably when Thrive is looking after you. Thanks VentCUbe team for everything you do for us.
Tom Focht
All Pro Door LTD

VentCube implemented some design aspects into our website, which I had wanted to try since the business was started. VentCube provided a team of relevant experts who worked with the email postcards that we send out, scheduling and design aspects for individual pages. During the development process, VentCube sent me working models, listened to my critiques, and made appropriate changes, explaining why certain elements were built as they were. VentCUbe has also helped me manage our pay-per-click advertising as well as handling our SEO.
Michael Arden
Elephants Remember

Explore Our service plans
What Is Social Media Advertising?
Increase sales by an order of magnitude by generating high-converting leads.
In today's digital world, traditional marketing approaches are no longer sufficient to cultivate a client base that is both loyal and highly engaged. If you want to reach more customers at a lower cost and achieve a greater return on investment, you must meet them where they are already engaged in their activities and customize your brand message to particular target groups (ROI).
Most importantly, more than any other marketing technique, social media advertising Delaware helps to increase the exposure of your business while also providing profitable chances to acquire and nurture leads, ultimately resulting in the conversion of those leads into paying customers.
What is social media advertising and how does it work?
Conversion rate optimization using social media advertising, often known as sponsored social media, is one of the most popular and successful digital marketing tactics available today. Advertising on social media is showing paid social advertisements or sponsored content on different social media platforms, including as Facebook, LinkedIn, Instagram, Pinterest, Twitter, and TikTok, and targeting certain consumer demographics with these advertisements or sponsored content.
What is the competitive advantage of social media advertising over other digital marketing methods? Is it a wise financial decision?
The use of social networks advertising enables you to target particular audiences based on a variety of characteristics such as geographic area, age, online activity, interests, and device use. When you advertise on social media, unlike other online marketing projects, you only pay for the amount of clicks or impressions your social advertisements get, rather than the total number of hits or impressions. As a result, social advertising in Delaware is a marketing approach with a high return on investment.
Do you have lofty ambitions for your organization? Pay-per-click social media marketing may help you increase the effectiveness of your digital marketing efforts and connect with clients who are ready to buy.
If you are looking for a Social Media Marketing Company in Delaware, look no further than us! Ventcube provides a Social Media Marketing Service in Delaware to help you reach your goals. Get a free quote or contact us today.
Have questions about our services?
VentCube's Social Media Advertising Services Delaware
Social Media Marketing
Marketing your company on social media is a solid strategy to attract new consumers and increase repeat business – but our Facebook advertising agency doesn't stop there. In addition to social advertising Delaware and Facebook ad management services, we also provide social media marketing solutions to assist you in your conversion rate optimization (CRO) efforts. Contact us now to learn more. Our social media marketing professionals perform in-depth social media audits to help you design your marketing strategy and implement long-lasting campaigns on social media platforms.
Social Media Management
Unlike other social media and Facebook advertising companies in Delaware, VentCube is a full-service social media management firm. Our social media management company can handle everything for you, from developing a successful social and Instagram advertising strategy to tracking the outcomes of social media advertisements and managing several social media accounts all at the same time. We assist you in determining the most effective social media platforms and marketing strategies for your company in order to get the maximum results and assure your online development.
Social Media Brand Management
As a social media advertising agency in Delaware, we combine social media management with various types of social media advertising – such as Instagram, TikTok, LinkedIn, and Facebook advertising services Delaware – to showcase your unique brand voice and ensure that all customer touchpoints are covered for your customers. Our objective is to make your brand more inclusive and consistent across all platforms, no matter what platform you use. We can also put you in touch with one of our web design experts who will make your website ADA compliant and ensure that all site components are consistent with your social branding.
Social Media Follower Growth
Create a strong social media presence and attract social media followers that are very conversion-oriented! Social and Facebook advertising company Delaware representatives take advantage of data-driven social media marketing and advertising Delaware solutions, such as Facebook and Twitter ad management services, to help you gain customer traction and increase your social media followers across multiple platforms. We will optimize your social media profile, publish compelling content, develop a smart posting schedule, and launch targeted social media adverts in order to help you accomplish your business development objectives.
Social Media SEO
More than just increasing your social media profile, social media and Facebook advertising services have several other advantages. If you choose the correct social media advertising and marketing plan, you may increase your brand visibility while also generating quality leads and driving traffic to your site. In collaboration with you, our social advertising and Facebook ad agency specialists will identify your best-performing website content, post it on your social media sites, and increase its reach via laser-focused social media promotions and Facebook advertising services.
Website Design and Development
Increase the confidence of prospective customers by creating uniform page branding across all of your social media platforms. In order to guarantee that your social share buttons are correctly incorporated on your website, our social and Facebook ad agency specialists work in collaboration with our web design professionals. We can also integrate Facebook reviews, social login capabilities, and YouTube videos into your site. Contact us for more information. Do you need eye-catching and engaging graphics for your company's social media sites and advertisements? We invite you to get in touch with our Facebook advertising agency and discuss how we can assist.
Video Production
Make use of video advertisements in your social media and Facebook advertising strategies to increase your engagement rates dramatically. If yes, does your team lack the necessary expertise and resources to produce visually attractive video advertisements that meet the standards of various social media advertising platforms for small businesses? Our social media advertising and Facebook ad management services professionals are here to assist you. Contact us now. The videos we create are optimized for mobile and sound-off watching, and they are kept to no more than 15 seconds in length to urge viewers to take action within the first three seconds of viewing.
Social Media Content Writing
Trust our social media and Facebook advertising agency Delaware with the creation of your social media content and allow us to assist you in cementing your position as the go-to brand for your consumers. For practical insights and guidance in the development of our content production processes, we do significant market research, industry analysis, and audience targeting strategy evaluation. A/B testing is also performed by our paid social media advertising Delaware specialists prior to running your social advertisements to guarantee that we generate well-optimized ad copy and landing page content that push consumers to act immediately.
Social Media Reputation Management
Do you have a reputation management plan in place for your Facebook advertising and social media marketing campaigns? Keep up with talks about your brand and make sure that any unfavorable information does not harm your well-earned reputation. In collaboration with Rize Reviews' reputation managers, our social media and Facebook advertising agency professionals watch your social media reviews, speed the process of posting review responses, and leverage favorable reviews on your sponsored social advertising campaigns.
Average Advertising Cost for Each Social Media Platform:
Facebook Advertising Cost
The cost of Facebook advertising management varies depending on the sector. Facebook advertising campaigns may be operated for as low as $5 per day or $0.97 per click, on average, according to Statista. With this Facebook advertising budget, you can anticipate an average click-through rate (CTR) of 1.11 percent in the News Feed.
Twitter Advertising Cost
The rate at which you advertise on Twitter is determined by the sort of social media ads you utilize on the platform. In average, the cost of Twitter advertising varies from $0.50 to $2.00 for each initial action, such as a click, reply, or retweet, depending on the campaign. Promoted accounts, on the other hand, charge between $2.50 and $4.00 each follower.
Instagram Advertising Cost
Comparatively speaking, advertising on Instagram is quite expensive when compared to Facebook ad management. The average cost of Instagram advertising is $0.60 - $2.00 per click, depending on the platform. The average click-through rate (CTR) for Instagram advertisements is 0.22 percent in the feed, according to the company.
LinkedIn Advertising Cost
The cost of advertising on LinkedIn is determined by the campaign's objectives. As a general rule, the cost of LinkedIn advertising starts at a $10 daily budget per campaign, with an average click-through rate of 0.22 percent. Speak with us and find out how much money you may save!
TikTok Advertising Cost
Advertisement costs on TikTok start as low as $10 per CPM (or cost per mile or cost per 1,000 views) and increase depending on the ad structure and length. Make contact with our social advertising firm to discover more about how to make the most out of your TikTok advertisements.
Pinterest Advertising Cost
Per 1,000 impressions, the typical cost of Pinterest advertising for the purpose of increasing brand recognition is $2.00 - $5.00. Meanwhile, enhancing interaction and generating website traffic costs between $0.10 and $1.50 per engagement, depending on the size of the audience.
Reddit Advertising Cost
Advertising on Reddit operates on the same cost-per-mile model as advertising on TikTok. Advertising on Reddit starts at $5 per day and goes up from there. It also features an auction format, where you may bid on adverts for as little as $0.20 per bid, depending on the category.
Social Media Platforms Your Business Should Consider Using for Advertising
Make the most effective use of your available resources.
Online users visit an average of more than six distinct social media sites every month, according to global social media statistics, and they spend around 2.5 hours per day on social media. The fact that there are so many business-oriented social media platforms to choose from nowadays, along with your target consumers' restricted social media use, makes it imperative that you choose the most appropriate channel for displaying your social media adverts on.
Several businesses make the error of just riding the trends without consulting with social media advertising agencies or doing market research beforehand.. Therefore, they spend their money on social media and advertising channels that are improper for their unique specialty and do not provide beneficial outcomes for the company.
At VentCube, we assist you in determining the most effective social media platforms for company types in your sector, ensuring that the quantity of new business generated much exceeds the amount of resources invested in your social networking advertisements.
Advertising on Social Media: How Does It Differ From Social Media Marketing?
Social media marketing is an unpaid marketing campaign that takes place on social media platforms. This implies that you won't have to spend any money to market your brand to your fans or subscribers. Social media marketing involves optimization efforts aimed on establishing brand awareness, forging meaningful relationships, and increasing participation on social media platforms.
Paid social advertising, on the other hand, is concerned with fine-tuning social media advertisements in order to increase reach and return on investment. Social media advertising puts your business in front of individuals who are actively seeking for what you have to offer at the time of your advertisement.
Paid social advertising and social media marketing, on the other hand, are not mutually exclusive strategies. In order to get the greatest potential result, you may – and should – start marketing campaigns while concurrently promoting on social media platforms.
Do you want to reach your target audience with relative ease? To advertise your brand in the most cost-effective manner, take advantage of social media advertising and connect your strategy with the behavior patterns of your target clients.
Questions? We have answers.
Why Choose VentCube for Your Social Media Advertising?
Increase the number of leads, signups, and sales you get.
VentCube Internet Marketing Agency is one of the most well-known social media marketing and Facebook advertising firms in the United States. The company was founded in 2009. We've worked with hundreds of industry leaders throughout the years, assisting them in achieving great business outcomes with targeted advertisements on social media.
Joining together with VentCube will allow you to put the power of social media advertising to work for your company. The following are the benefits of working with our social media and Facebook advertising agency:
Profitable Advertising Goals
It is our objective to organize an initial meeting with your team so that our social and Facebook ad agency experts can review your existing social advertising goals, tactics, and expectations. Based on our conversation, we develop sensible, realistic advertising targets that are matched with your financial capability and marketing needs while remaining within your budget.
Campaign Tracking and Reporting
The most difficult aspect of social media advertising is measuring performance and assuring a good return on advertising investment (ROAS). We work tirelessly to accommodate all essential monitoring methods that may be created, and we optimize your social media accounts on a regular basis to ensure that you get the best results possible.
Transparent Data Analysis
Starting with your first campaign audit and continuing with your monthly campaign performance, we give you with thorough information to guarantee that you are aware of where your money is being spent. We provide you with access to our client site, which allows you to evaluate the efficiency of your social media advertising and follow your performance at any time.
Expert Consultations
Do you have a social media staff in-house that manages your paid social media advertising campaigns, but they still need professional guidance and instruction? Our social media managers are available to assist you in directing your social media team in the appropriate direction. We provide consultation and training services to get your team started on the right foot.
Diverse Advertising Strategy
We stay on top of the latest industry trends and social media algorithm adjustments to guarantee that your paid social media advertising plan generates lucrative results for your business. But maybe more significantly, we constantly look for new advertising options for your company in order to keep your leads and conversions coming in.
Dedicated Social Media Advertising Strategist
VentCube is made up of a group of social media advertising professionals that are experienced in conducting social ad campaigns on a variety of platforms. In order to handle your campaign, we appoint a personal account representative to you, who you may contact immediately with any urgent inquiries or problems you may have.
Who uses social media advertising services?
You may benefit from social media advertising services whether your firm sells to consumers, businesses, or on the internet (ecommerce). Social media accounts for 30 percent of all internet time spent by Americans.
It is a sensible option to reach out to individuals where they spend the majority of their time.
VentCube will combine a variety of social media advertising services to build a campaign that is specifically customized to your company's needs and objectives.
Social media advertising services may be used to achieve a variety of objectives, including driving conversions, increasing brand exposure, and increasing interaction with your target audience. We can work with you to determine the best method for your company.
The plan will contain relevant material that is up to date with current marketing trends, and it will always take into account the distinctive characteristics of your company that set you apart from your competition, among other things.
Why Your Business Needs To Use Social Media Advertising?
Increase your visibility while conserving your time, effort, and money.
The social media ecosystem is continuously shifting and developing new features. Every year, new social media advertising platforms gain importance, and consumers' purchasing behavior and expectations undergo significant shifts as a result. Depending just on organic social media efforts will not be sufficient.
Paid social media advertising is one of the most effective methods to monetise the most effective social media platforms for a range of company categories while simultaneously increasing your customer acquisition, conversion, and retention rates, among other things. Marketing Experiments shown that adopting the proper targeting method may increase conversion rates by up to 300 percent. Paid social media advertising can assist you in achieving this goal.
Further justifications for paying attention to your sponsored social media initiatives include the following:
Increase Follower Growth Rate
You can target particular audiences and reach new market segments with paid social advertising, and you can do it quickly. VentCube has assisted a gaming firm in reaching a total of 290,137 individuals and acquiring 1,600 new Facebook followers, 1,000 new Instagram followers, and 155 new Twitter followers in only four months via social media advertising!
Boost Organic Posts
Are you working with a restricted budget? Begin advertising on social media to increase the reach of your organic postings on the internet. There are many different sorts of social media advertising channels available, each of which offers a customizable approach to transform your best-performing content into social media advertisements and attract individuals who are really interested in what you're selling.
Ramp Up Website Conversions
Advertising on social media increases conversion rates by a factor of two while reducing marketing expenses by a factor of three. Within six months of initiating a sponsored social media advertising campaign for a fitness facility, we were able to create a website purchase conversion value of $143,319.92 at an average cost per click (CPC) of just $8.03 per click.
Drive More Clicks and Views
Online consumers are increasingly active on different sorts of social media advertising channels because they provide a pleasant and simple method for them to communicate with their favorite companies and organizations. According to one case study, advertising on Facebook helped a major consultancy business create 41,074 clicks, while its Twitter advertising campaign generated 625,932 impressions in only ten months of operation.
Attract Qualified Leads
It is possible to improve social advertisements landing pages in order to generate targeted leads and remarket to those who did not convert on the first visit, depending on your marketing objectives. You may customise your offer and separate campaigns by age group, profession or gender with an unified social networking advertisements approach. This helps you to capture qualified leads and funnel them through your sales funnel.
Gain Actionable Insights
Which social media networks' advertisements generated the most impressions? Was the landing page for your social media advertisements effective? Advertising on social media provides you with access to market data and analytics, such as clicks, visits, and comments, that may be used to evaluate the efficacy of your social media advertising and direct future campaign efforts.
Offer a Clear Value Proposition
What can your company do to solve a particular issue for a customer? With laser-focused social media advertising for companies, you can highlight the unique selling characteristics (USPs) of your core goods or services while also using engaging calls to action to push customers to take concrete steps in the direction of your desired action.
Generate Direct Sales
Social advertising makes it simpler and more lucrative to introduce time-sensitive offers, whether it's for introducing new collections to existing customers or deploying seasonal offers to urge targeted consumers to make a purchase. Paid social media campaigns are a quick and low-cost way to influence customers' purchasing choices and produce more revenue. They are becoming more popular.
Allocate Your Spending Wisely
You can watch data in real time and create a realistic social networking advertising budget for your campaign, which is one of the most significant benefits of social media advertising. Within a 28-day attribution window, we generated $170K in sales for an eCommerce shop that used VentCube to manage its Facebook advertisements. We spent around $8,000 on Facebook ads and generated $170K in revenue.
Should I use a social media advertising agency?
Hiring someone to manage your social media advertising campaign in-house might be one of the most expensive expenditures involved with social media advertising services for your company.
This implies that you'll have to hire another employee and pay them for their social media advertising services on top of everything else. Copywriting, graphic design, video production, campaign and content optimization, monitoring, and reporting are all necessary components of effective social media advertising.
Because of the continuously changing nature of social media, professionals working in the area must keep up to speed with the newest technologies, trends, and changes in advertising policy. Social media advertising businesses are devoted to keeping on top of social trends and regulations that will lead to the creation of effective advertising campaigns.
Whether or not you should designate a member of your present staff as your social media advertising expert will depend on your budget, whether or not you have the means to teach them the ropes, and how quickly you want to see a return on your investment.
In the event that you're seeking for someone who can jump in and assist your company in developing a superb social media advertising plan straight away, working with an agency is your finest option.
They know what they're doing and will most likely be able to provide you with the outcomes you need as a consequence of their skill and understanding. You will also save the hassle of having to recruit someone for your team.
It's critical that a social media advertising firm provides a variety of price packages that may be customized to meet your specific requirements. We offer a choice of alternatives, proven results, and social media advertising professionals that can help you select the best plan for your budget.
Check with your social media advertising firm to see whether they will give extensive reporting and communication regarding campaign outcomes before committing to their services. VentCube will give full social media advertising statistics and performance updates to allow you to evaluate the effectiveness of your social media advertising campaign and make adjustments as needed.
The reporting choices available from VentCube include monthly and weekly, depending on your social media advertising requirements. When you use our social media ad management services, you'll be able to see precisely what is occurring with your ads at all times.
When hiring a social media advertising company, make sure they are able to provide you with metrics such as how many people saw your campaign, what actions they took as a result of seeing the advertisement, and how they plan to use targeting to ensure that those most likely to act are the ones who see the campaign!