Shopify Store Optimization Service in Delaware
In order to fuel their ecommerce endeavors, VentCube works with mid-size and enterprise-level company who utilize Shopify. With our customers, we improve the configuration of their Shopify shop and generate income via search engine optimization (SEO) initiatives with our Shopify store optimization service in Delaware
Innovation & Determination
Affordable Service
You Talk, We Listen
We Value Integrity
We Create Outstanding Designs
We Quantify Our Success
We Deliver On Time
Increase in organic traffic
Roni Deluz -

Naturopathic Doctor
"Highly Recommend Agency"
I recommend VentCube for any digital marketing. The team is very knowledgeable and always has a lot of creative ideas on how to get the most out of your campaign. They are also great to work with, they are kind, attentive, and willing to go above and beyond on any task you give them.
Increase in organic traffic
Greg Herring -

Chief Executive Officer
"They helped me with my SEO strategy"
I always find myself reaching out to VentCube when I need assistance with my digital marketing campaign. As the head of their digital team, they are experts in their field and I trust them implicitly. They helped me with my SEO strategy and came up with a unique plan that really paid off!
But don't just take our word for it
Is VentCube the best Digital Marketing Service Prodider? Let's ask our users and tech experts.
VentCube offers a reliable web design service with excellent customer service. It's easy to connect with support by chat and their staff is both friendly and helpful.
I would highly recommend Ventcube Internet Marketing. They are great to work with. The traffic to our website has increased thanks to their SEO program.
We at Kee Service were very impressed with the all aspects of our new website. We would highly reccomend VentCube to anyone looking to build a new website.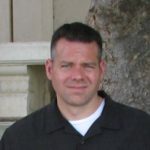 John Coakley
CCM Construction
Within six months, VentCube's SEO work catapulted our 'TP' product line into top page rankings. As a result, our business has reaped the rewards of the work VentCube provided and will continue providing on our future SEO needs.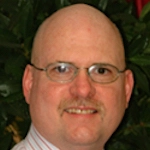 William Miller
- D.M.D. Dentist
It has been a pleasure working with VentCube. I appreciate your dedication to the projects that you and your team are on. It is nice from the customers stand point to be able to get in touch with you and your team and you guys always made yourselves available.
Mike Rigdon
Universal Automation
This was the first time I developed a web site so I couldn't have asked for a better or easier group to work with. The entire process from sales through development and launch was timely and extremely efficient. A fantastic experience all around!
Awesome, Awesome company!!! VentCube has been helping us for years. They created our website and have continually updated it and adjusted to our growing and changing company. They have increased our online presence in every area we take on. Recently we had some of our listings hacked. Found it on Saturday and everyone started working on it asap and by Monday morning it was all fixed in time for the workday. You can rest comfortably when Thrive is looking after you. Thanks VentCUbe team for everything you do for us.
Tom Focht
All Pro Door LTD

VentCube implemented some design aspects into our website, which I had wanted to try since the business was started. VentCube provided a team of relevant experts who worked with the email postcards that we send out, scheduling and design aspects for individual pages. During the development process, VentCube sent me working models, listened to my critiques, and made appropriate changes, explaining why certain elements were built as they were. VentCUbe has also helped me manage our pay-per-click advertising as well as handling our SEO.
Michael Arden
Elephants Remember
Reach new revenue goals on Shopify with VentCube
Our full-service approach to Shopify optimization assists mid-size and enterprise-level businesses in achieving their sales objectives on the Shopify platform.
Our staff works tirelessly to optimize your Shopify shop setup, customize your theme, implement conversion tracking, and improve your business's search engine rating.
As ecommerce professionals with decades of expertise, we have created new Shopify sites and enhanced old ones for success.
Get more information about the procedure by contacting us right now.
If you are looking for an eCommerce Marketing Company in Delaware, look no further than us! Ventcube provides an eCommerce Marketing Service in Delaware to help you reach your goals. Get a free quote or contact us today.
Have questions about our services?
Shopify Optimization and SEO Services in Delaware
With the assistance of Shopify optimization services Delaware, you may increase traffic to your Shopify shop. These optimization services will assist you in your quest for greater company success by providing you with the skills and resources you need to be successful.
Google Analytics
Google Analytics is a fantastic tool for keeping track of your progress and results. It also assists you in gathering information on who you are reaching and when you are reaching them. Adding Google Analytics to your Shopify store might assist you in gaining a better knowledge of your position in relation to your competition. Google Analytics' ecommerce monitoring function allows you to see who is visiting your Shopify store and what they are buying. Knowing where you fall short and where you thrive allows you to make adjustments to your company plan and focus your Shopify to reach more potential clients.
Google Pagespeed Insights
This resource from Google allows you to determine how fast your Shopify page loads and responds. When you use Google Pagespeed Insights, you will get a page speed score out of 100. Also included are particular facts and diagnostics on areas of your site that may be improved upon and improved upon further. Text may be reduced in size, for example, or outdated information can be removed. When it comes to optimizing the performance of your Shopify store, Google Pagespeed Insights is a fantastic tool to have on hand. By continually checking the performance of your Shopify site, you can ensure that your customers have a pleasant shopping experience.
Wishlist Plus
Wishlist Plus is a fantastic Shopify solution that helps to improve the overall customer experience. Allowing your consumers to store products they like in their shopping carts if they aren't ready to make a purchase right away can make online shopping more fluid and simple for your customers. This convenient saving option makes it easier to simplify the purchasing experience. It also guarantees that your clients may visit your Shopify shop and simply discover things that had previously piqued their attention before they leave.
Shopify Website SEO Audit
The speed, usability, and security of your eCommerce site are all evaluated by us. Your business name, location, and phone number should appear prominently on your online shop thanks to our SEO for Shopify experts (NAP). Aside from that, we assess the quality of your backlinks, current online reputation, and product descriptions, among other aspects of your website.
Keyword Research & Strategy
Our SEO for Shopify specialists will analyze your target market, find high-performing keywords, arrange search terms into subject clusters, and develop SEO-optimized content for your website or store. Thus, we assist you in generating quality leads and traffic from people who are eager to acquire your products or services Delaware.
Link Building
With SEO for Shopify shop, you can generate a consistent stream of visitors and sales to your online business. When it comes to link building, we at Thrive use content marketing, online review management, and social media marketing strategies. These procedures assist us in obtaining high-quality backlinks, raising brand recognition, and encouraging company participation.
On-Page and Off-Page Optimization
Our SEO professionals make certain that every area of your online shop is thoroughly optimized before launching it. When it comes to SEO for Shopify, we take a holistic approach. Content optimization, link building strategy, social media engagement, and everything in between are all things we can help you with.
Technical SEO
With SEO for Shopify, you can increase the search visibility and internet ranks of your website. Our SEO for Shopify professionals follow the guidelines set out by Google. The services we provide include doing site audits, optimizing website performance, fixing crawl problems and redirect issues, placing canonical tags, and installing Google Analytics on your website.
Content Writing
Increase the number of clients that visit your website by publishing high-quality content. We hire SEO copywriters who develop material that piques the interest of your target audience's imagination. We create interesting product descriptions and blog entries, take use of social proof, and do A/B split tests to discover the optimum format for your product pages. We also provide SEO services Delaware.
Shopify Pay-Per-Click Advertising
Using Shopify PPC advertising, you may increase your conversion rates and increase your income. In order to assist you decide how sponsored search might boost SEO on Shopify, Thrive offers a free, no-obligation PPC consultation to all of our clients. Included in our PPC services Delaware are account creation, product feed setup and optimization (including keyword research), as well as monthly reporting.
Shopify Web Design
We provide cost-effective Shopify theme creation services Delaware that are customized to your company's branding. We have SEO for Shopify professionals that will include visual hierarchy, streamline your site navigation, position appropriate product filters, and optimize your online shop for search engine optimization. We also offer site maintenance and support, as well as Shopify app integration, in order to give a more customized experience for our customers.
Conversion Rate Optimization
Thrive's conversion rate optimization (CRO) services help you convert more site traffic into customers. We improve your website components in order to achieve a greater return on your investment (ROI) (ROI). Your homepage, carousel photos, call-to-action (CTA) buttons, product detail pages, internal connections, shopping carts, and checkout buttons are examples of what you should include.
Reputation Management Integrations
Consumers are expected to examine internet evaluations before making a purchase in the amount of 70 percent. Using online reputation management and review response services, you can establish and maintain a favorable brand image while taking advantage of social evidence. Customers' brand engagement and consumer trust are important to us, thus we provide all-in-one reputation management software to assist Shopify merchants measure and win consumer trust.
Shopify Store Optimization
When you collaborate with VentCube, you are collaborating with a team that has a demonstrated track record of ecommerce success.
We've dealt with a variety of ecommerce systems, but we really like the connections and convenience of use that Shopify offers. We take the time to learn about your company's objectives and then work with you to develop marketing strategies that will help you achieve your target amount of sales, leads, or phone calls, among other things.
Growing market opportunity
As ecommerce continues to expand at a fast pace, Shopify offers a fantastic platform for mid-size companies to simply utilize the power of the internet to build their enterprises.
Revenue-focused management
Your campaign with VentCube is engineered from day one to be a revenue driver. We understand what matters most to our customers and focus on strategies and tactics that drive sales.
Total solution
To maximize the effectiveness of our Shopify optimization services Delaware, we adopt a holistic marketing strategy, focusing on both the back-end and front-end of your site to help you boost traffic, create a better user experience, and save time for our customers.
What Can You Do to Improve the Search Engine Optimization of Your Shopify Store?
Include a blog in your presentation.
Create a blog for your Shopify store. A blog is an excellent tool for increasing the visibility of certain keywords and creating interesting material. You may use your Shopify blog to share amusing product information with your customers or to feature client testimonials in your store. You can also use it to build evergreen content and include keywords relevant to your items into your content creation process.
Remove Duplicate URLs
Make certain that there are no duplicate URLs. If there are many variations of URLs, such as one with capital letters and another with lowercase letters, the duplicate sites might cause confusion for the search engines' algorithmic crawlers. In cases when the search engine is unclear of which page to index, the performance of your Shopify website may be adversely affected.
Optimize Your Images
Prepare your photographs by compressing them and naming them correctly. When a search engine such as Google or another search engine crawls your Shopify shop, the picture title is included in the alt text of your site. After you've renamed your picture to include keywords and phrases that can aid in search results, you'll want to make sure that your image is compressed before publishing it. This data will cause your website to load slower and the picture to take a longer time to load if the image file size is very huge. Images on your Shopify site are a wonderful location to enhance both SEO and site speed for maximum performance.
Delete Unnecessary Apps
Shopify applications that are no longer needed should be deleted. The more useless data you have on your Shopify site, the more crowded the data will be, the longer it will take for your shop to load, and the more difficult it will be for a search engine algorithm to correctly scan your Shopify store, as previously said. By ensuring that all of your content and applications have a purpose, you are helping to improve your search engine optimization.
These are excellent practices that you may use to improve Shopify's search engine optimization on your own. If you want help with ecommerce SEO optimization, please do not hesitate to contact us at SEO Design Chicago. While there are things you can do on your own to improve your SEO rankings, you can also seek the assistance of certain SEO services Delaware to help you improve your ranks.
Moz Keyword Tool
When it comes to SEO, Moz is a fantastic tool for discovering keywords and optimizing your company's website. Using Moz, you may enter a term and the program will suggest similar keywords that may perform better on your site. You can also see how often each phrase is searched, which can help you improve your SEO approach by selecting the most relevant terms to use. Choose keywords that are most likely to rank well in search engines and to bring more visitors to your website by using them.
Amazon Keyword Tool
Amazon Keyword Tool is a free keyword research tool that works in a similar way to Moz. It will recommend the most relevant terms for you. When you search for the sort of product that you are selling, you may utilize the Amazon Keyword Tool to narrow down your focus and improve your company. The SEO provider will next determine which keywords are most relevant to that product in the marketplace.
Seo Site Audit, Benchmark Hero
Through increased website traffic, this SEO technique helps you to boost your website's exposure in search results. Additionally, the software gives an in-depth analysis as well as specific reasoning so that you can understand what is working and what is not working. If a page isn't operating properly, you'll be able to figure out why people aren't converting and make improvements to your sales conversions.
Google My Business
Google My Business is a fantastic tool for keeping your store's web appearance up to date. Customers in your area will be able to find you via the profile, which will display in Google's search results. By establishing a Google My Business page, you can instantly begin to improve the search engine optimization of your Shopify store.
Importance of Shopify Optimization
It is critical to the success of your company in this digital era to have a fantastic Shopify store. Shopify should be simple and straightforward for your prospective clients to utilize in order to establish a respectable and user-friendly experience. If you have a large amount of material on your website, the Shopify server may get overburdened with data. As a result, it's critical to think carefully about the stuff you're putting out there. This is why it's so vital to improve your Shopify store's performance.
One method of optimizing your Shopify is to increase the speed of your website. If your clients are forced to wait for an extended period of time to access your website and items, this leads to an unpleasant user experience, which may negatively impact their perception of your company. By ensuring that the performance of your Shopify website is optimized, you can ensure that your customers have a flawless experience when visiting your website. By reducing page load times, you may reduce the number of visitors that leave your Shopify website. It is more likely that a person will abandon your website if it takes more than three seconds for it to load. In addition, site speed is a component taken into account by the Google SEO algorithm, therefore boosting site speed might result in an increase in search engine results.
Direct search engine optimization (SEO) is another method of enhancing your Shopify shop. By include keywords that are relevant to your Shopify shop and items in your search engine optimization, you may boost the amount of visitors who discover your Shopify via search results. An improved search engine ranking allows you to grow your online presence while simultaneously improving the reputation of your company.
The optimization of Shopify is incredibly crucial. Because of this, you should put in the effort necessary to make your Shopify the best it can be. If you want assistance with optimizing your Shopify shop, please contact us at SEO Design Chicago so that we can assist you in mastering these procedures.
Build Your Own Scalable Online Store with Shopify
eCommerce has had a huge impact on the corporate environment. Shopify now powers more than a million companies across the globe. That eCommerce marketing is not simply one approach among many, but is a worldwide company imperative, as shown by this data.
Shopify is regarded as one of the most innovative and forward-thinking eCommerce solutions and innovations that are helping to change the global marketplace. Shopify collected about 218 million orders in the previous year and generated more than 46.45 million visitors in only the prior six months, according to data from the company.
Currently, this all-in-one eCommerce platform has more than 2 million active users, who together generate more than $183 billion in worldwide economic activity each year. The eCommerce sector is dominated by Shopify, which has a commanding 31 percent share.
Without a question, Shopify is a fantastic platform for businesses wishing to launch an online shop of their own. Shopify is a powerful eCommerce platform, and if you aren't utilizing it for your eCommerce company, it is past time to rethink your online marketing strategy.

Explore Our service plans

Research Create

Promote

Analyze

Optimize
Questions? We have answers.
What is Shopify?
Shopify is one of the most popular e-commerce websites available today. According to one report, Shopify is used by more than 28,000 companies out of the top 1 million websites in the world. Shopify is a popular option for companies because of its user-friendly design and dependability. Shopify is used by millions of people to explore and purchase items, and it is also used by over 600,000 companies in 175 countries to provide services Delaware. On the Shopify server, you have the ability to construct your own online shop. The server is completely hosted, which eliminates the difficulties associated with setting up and maintaining one's own computer system. When you pay the monthly membership fee, you will be able to log into the admin panel, which has both free and paid-for services that will assist you in managing and processing online orders. 
What Is Optimization?
Making the greatest or most efficient use of a situation or resource is referred to as optimization.
We concentrate our efforts mostly on two areas of optimization:
Performance optimization
Conversion rate optimization
Website performance optimization is the technique of making a website load quicker than it already is.
Optimizing a website for speed is a combination of technical improvements (such as compression and code updates) and mathematical calculations (loading fewer and smaller resources).
Increasing the number of conversions per user or per session is known as conversion rate optimization (CRO).
I'll concentrate on performance optimization in this article, but if you're interested in conversion optimization, here's a fantastic place to start: Shopify's Conversion Rate Optimization Guide.
What Are The Benefits Of Performance Optimization?
Improved SEO
Google has said that site speed is one of the signals utilized by its algorithm to determine where sites should appear in search results.
Even if you don't notice a difference in perceived speed, search crawlers may detect a technically quicker site by measuring its loading time.
If all other factors are equal, a speedier website will rank higher than a slower website in search results.
Better User Experience
Sites that load faster are more enjoyable to engage with.
On fast internet connections, the majority of Shopify sites perform well in terms of performance.
The x-factor comes into play when using slower mobile connections. This is the demographic from which you will see the most substantial improvements as a result of optimization.
Increased Conversion Rate
Making a website quicker decreases bounce rates, encourages consumers to complete their purchases more quickly, and delivers a more delightful experience for all visitors. More conversions result as a result of these measures.
Increased Customers and Revenue
Those first three factors result in more traffic and orders, which in turn result in an increase in your main bottom-line metrics: more customers and more income.
What To Expect When Optimizing A Website For Speed?
You should expect improved performance indicators that will continue to improve over time.
Don't expect a website to load in a matter of seconds.
We've achieved significant increases (see here for several case studies), but the majority of locations will only experience small benefits.
In the long run, even little improvements in load speed result in compounding benefits, thus even a half-second increase in load speed adds up to significant value.
See our Shopify Performance Benchmarks page for an overview of average improvements and optimal targets.
Shopify is a fantastic platform with a well-developed ecosystem. Because the basics are relatively well honed in now, although your site may still have space for improvement, it is most likely performing at least acceptable.
There are tangible factors that control page load speed:
Page weight
Number of server requests
Number of 3rd party apps
Speed of server
Speed of user's connection
The first two can be optimized, but not the latter two. Shopify is in charge of server performance, and the connection speed of the user varies.
Third-party applications serve as a bridge between the two. In some cases, we can optimize them, in others, we can't. It is dependent on how the app has been configured.
When you include additional photos, applications, and other items on your website, the page will load more slowly. Although optimization may help to reduce the amount of unnecessary load time, it will still have an impact on your total load speed.
When you do a comprehensive optimization, you may anticipate a site that is somewhat quicker and more efficient.
If you choose our Entrepreneur package, you can also expect to get an A rating on the Shopify Analyzer as well as explanations as to why some sections are still doing poorly (usually app related).
Analogies: Website optimization is similar to...
Using race fuel instead of low octane gas. Makes a difference but a clunky Geo Metro can't turn into a Ferrari with just race fuel.
Eating nuts and raw veggies vs a big donut for breakfast. You're not going to be dunking from the freethrow line by eating veggies and nuts, but you'll perform slightly better. If you replace donuts with veggies every single day, then that slight edge turns into long term gains.
Sleeping 8 hours instead of 5 hours. You're the same person just operating closer to 100% potential vs being sleep deprived.
The bottom line is that optimizing your website will make it quicker, but it will not make it load immediately.
If that isn't the solution you were searching for, you may want to look at Google AMP. Because it removes your pages and caches them on Google servers, your pages load immediately when viewed from a mobile device via Google search.
If you want to get the full attention of our professionals, inquire about our Entrepreneur Plus package. It involves a thorough optimization as well as a conversion analysis.
Here's what our clients had to say about our comprehensive service Delaware:
As soon as we began adopting some of the recommendations, I observed an instant increase in traffic.
Because you adjusted [alt attributes], we have observed an increase in traffic!!" "This is something that we were completely unaware of before you rectified it."
Wow, our title tags were really underutilized!
The staff at Speedboostr assisted us in significantly increasing the speed of our website. The procedure was completed in record time, and the personnel is really responsive. Following the conclusion of the task, they will offer you with an in-depth analysis report and will provide the finest suggestions for your situation.
What Can You Optimize On A Shopfy Site?
There are a variety of tactics to optimize Shopify sites, here are some key areas:
Image compression
File minification
Implement lazy loading
Removing old or unused code
Fix javascript and console errors
Deferring or conditionally loading resources
Technical code tactics like resource hints
Reducing loaded resources through design changes
A huge number of customer-facing applications, deleting apps without removing the code from the theme, and employing excessively big uncompressed pictures without responsive loading are the most common issues we see.
Our list of frequent Shopify improvements is kept up to date on our optimization services Delaware page, which you can see by visiting this link.
Our Shopify Analyzer tool will assess your site for typical Shopify improvements. To do so, just run your site through the program.
You may also see some of what we do when optimizing sites by visiting our Shopify optimization guide, which shows you how to improve your own store, if you so choose.
Some frequent optimization cautions that you may get in conventional analysis tools, but which may not be appropriate for Shopify sites are as follows:
Leverage browser caching
Critical resources / resource blocking warnings
Avoid excessive DOM size
Remove unused CSS
Serve images in next-gen formats
They're solid rules of thumb to follow in general, but they don't always make sense on a Shopify site, either because you can't manage the code that generates the alert or because doing so would be prohibitively costly and time-consuming for little to no benefit.
More information on such issues (as well as why we don't put much effort into them on Shopify sites) can be found in the PSI Warning Explanations section of the entry on Google PSI.
How To Measure Performance On A Shopify Site
Shopify Analyzer
With this tool, we want to provide you with a high-level overview of what may be optimized on your Shopify site.
If you click through on the optimization points, you will find more information and advice on how to address them.
Based on real-world data points from Shopify sites that we've improved, the rating system was developed.
WebPageTest
This is an excellent tool for determining the load speed of your web page, and it is free.
In the course of optimization or testing, we utilize this tool to record before and after statistics.
Many variables influence the precise pace at which a weight is moved forward. The majority of testing tools will hop from test to test. WPT is the one tool for speed that we discovered to be the least prone to jumping about.
WPT is also useful since it allows you to choose the connection speed of the simulated test.
When doing optimization testing, we select the mobile LTE speed option since this is the range of customers who would be most impacted by the results.
MORE OPTIMIZATION TOOLS
Shopify optimization efforts are typically accomplished via the usage of the Shopify Analyzer and WebPageTest.
When doing a thorough optimization, there are a number of extra tools that may provide further insights or suggestions.
Because the ratings from these tools might change at random, they are not ideal for doing before and after comparisons, even if they are useful for generating ideas.
Pingdom
This is a fantastic general-purpose tool with a simple UI that shows how your website is loading and what is contributing to the amount of resources being used.
However, even if the load speed fluctuates greatly, it may provide you with a broad indication of how quickly your site is loading for desktop visitors.
GTmetrix
This is an excellent general-purpose program that provides thorough optimization advice.
Using a Shopify site, you can disregard the score, but looking at the specifics may provide some optimization suggestions and help you identify problems more quickly.
PageSpeed Insights
This is the most widely used general performance analysis tool, which is mainly due to the fact that it is funded by Google.
We utilize this for research purposes on occasion, but have discovered that it does not work well for eCommerce sites.
Because the score does not correspond to real speed (as shown in the case study), we do not utilize or refer to PSI ratings.
Note about analysis tools
All of them are computer-assisted tools that provide suggestions based on algorithms (including ours).
A decent shop may not be available to you based on your platform, applications, and website objectives. That's OK; it doesn't always imply that your website is substandard.
A high score on any instrument does not equate to increased income.
Optimize what you can, but don't let a report card cause you to lose sight of your larger company objectives.
What Is The Roi Of Performance Optimization?
Performance optimization is similar to search engine optimization in that it is a science that is difficult to master.
Analysis of case studies allows us to make educated guesses about the outcomes of performance improvement.
Fill in the blanks in our ROI Calculator to get an estimate of your expected return on investment based on a combination of statistics from a handful of ecommerce case studies.
If your website is plagued by serious problems, you may see a good, fat return on your investment very immediately.
If your site has just minor faults or is already rather quick, the return on investment (ROI) will be assessed over a longer period of time.
Even a minor boost in performance should result in a favorable return on investment in the long run, most likely as a result of higher SEO ranks and higher conversion rates for customers with slower connections.
Several of our customers have expressed satisfaction with the rise in their conversion rate after our optimization efforts. In addition, we've had customers who claim that nothing has changed. It is difficult to forecast the future.