Progressive Web App Development in Delaware
VentCube Technologies is an offshore progressive web app development Delaware that supplies organizations all over the world with comprehensive PWA solutions. The technologies we employ to design feature-rich applications that operate flawlessly across many devices are called Progressive Web Apps (PWAs). Our progressive web application development services increase your brand's exposure across devices while also increasing user engagement significantly.
Innovation & Determination
Affordable Service
You Talk, We Listen
We Value Integrity
We Create Outstanding Designs
We Quantify Our Success
We Deliver On Time
Increase in organic traffic
Roni Deluz -

Naturopathic Doctor
"Highly Recommend Agency"
I recommend VentCube for any digital marketing. The team is very knowledgeable and always has a lot of creative ideas on how to get the most out of your campaign. They are also great to work with, they are kind, attentive, and willing to go above and beyond on any task you give them.
Increase in organic traffic
Greg Herring -

Chief Executive Officer
"They helped me with my SEO strategy"
I always find myself reaching out to VentCube when I need assistance with my digital marketing campaign. As the head of their digital team, they are experts in their field and I trust them implicitly. They helped me with my SEO strategy and came up with a unique plan that really paid off!
But don't just take our word for it
Is VentCube the best Digital Marketing Service Prodider? Let's ask our users and tech experts.
VentCube offers a reliable web design service with excellent customer service. It's easy to connect with support by chat and their staff is both friendly and helpful.
I would highly recommend Ventcube Internet Marketing. They are great to work with. The traffic to our website has increased thanks to their SEO program.
We at Kee Service were very impressed with the all aspects of our new website. We would highly reccomend VentCube to anyone looking to build a new website.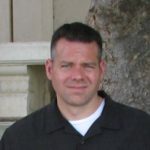 John Coakley
CCM Construction
Within six months, VentCube's SEO work catapulted our 'TP' product line into top page rankings. As a result, our business has reaped the rewards of the work VentCube provided and will continue providing on our future SEO needs.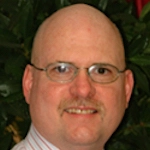 William Miller
- D.M.D. Dentist
It has been a pleasure working with VentCube. I appreciate your dedication to the projects that you and your team are on. It is nice from the customers stand point to be able to get in touch with you and your team and you guys always made yourselves available.
Mike Rigdon
Universal Automation
This was the first time I developed a web site so I couldn't have asked for a better or easier group to work with. The entire process from sales through development and launch was timely and extremely efficient. A fantastic experience all around!
Awesome, Awesome company!!! VentCube has been helping us for years. They created our website and have continually updated it and adjusted to our growing and changing company. They have increased our online presence in every area we take on. Recently we had some of our listings hacked. Found it on Saturday and everyone started working on it asap and by Monday morning it was all fixed in time for the workday. You can rest comfortably when Thrive is looking after you. Thanks VentCUbe team for everything you do for us.
Tom Focht
All Pro Door LTD

VentCube implemented some design aspects into our website, which I had wanted to try since the business was started. VentCube provided a team of relevant experts who worked with the email postcards that we send out, scheduling and design aspects for individual pages. During the development process, VentCube sent me working models, listened to my critiques, and made appropriate changes, explaining why certain elements were built as they were. VentCUbe has also helped me manage our pay-per-click advertising as well as handling our SEO.
Michael Arden
Elephants Remember
Delight users and increase conversions with next-gen Progressive web app development
A leading progressive web application development firm, we have successfully delivered safe and resilient web application solutions across a wide range of industrial sectors.
In our company, VentCube, we develop cutting-edge online apps that provide a fully immersive experience and work in a similar way to a desktop or mobile application. We assist you in bringing your company to the globe in a manner that the world wants to engage with your business via progressive web application development (PWA).
Our Progressive web apps provide a native-like experience by ensuring smooth performance and rendering a native-like experience. We work with the goal of optimizing and maximizing user engagement, as well as making mobile apps easily accessible with the least amount of effort on all platforms.
The distinctive characteristics of our progressive web app solutions include offline browsing, push alerts, data analysis, and simple distribution channels. To learn more about our progressive web app solutions, click here.
Creating a progressive web application (PWA) at VentCube is so standardized and easy that consumers can't tell the difference between a native mobile application and a progressive web application. Our primary emphasis is on improving the user experience by providing a quicker load time, an app-like interface, and highly engaging content in addition to replicating the feel of a native application.
We assist brands by designing best-in-class progressive online apps that are not only speedy and light, but also connectivity-independent and interoperable across all devices and screen sizes as well as other web technologies.
With our best-in-class progressive web app development services, our team of progressive web app developers has helped over 30+ SMBs and brands raise their user engagement by more than 65x and increase their revenues by more than 300 percent.
If you are looking for an Apps Development Company in Delaware, look no further than us! Ventcube provides an Apps Development Service in Delaware to help you reach your goals. Get a free quote or contact us today.
Have questions about our services?
Our Value Offerings In Progressive Web App Development
Custom progressive app development
With unique features, we create cross-platform progressive web applications that give intuitive user experiences that are comparable to those provided by native apps. Our progressive web application developers have years of expertise and are proficient at creating dynamic web apps that increase productivity and profitability.
Responsive web app design
With the goal of increasing user engagement, our design team develops responsive web interfaces for progressive applications. We create high-fidelity user interface models, wireframes, and prototypes that are consistent with your company's brand image.
App QA and Testing
We execute periodic system checks and usability testing to guarantee that your web application runs smoothly across all of the devices that are compatible with it. Our quality assurance experts have extensive expertise in doing end-to-end system analysis to discover and fix typical errors and software malfunctions, as well as in completing complex system analysis.
Application shell mode
Our progressive web applications are based on the app shell design, which allows for seamless movement across several screens in a manner similar to that seen in native apps. We create single page web apps that are interactive, load quickly, and are simple to navigate through.
Progressive app integration
By integrating third-party applications and services, we are able to improve the capabilities of progressive web applications with unique features. Our development team creates excellent online experiences by incorporating bespoke functions such as offline browsing, data analytics, push alerts, and simple content distribution into the site design.
Support and maintenance
With precise analysis and efficient execution tactics, our support and maintenance services guarantee that PWA applications run smoothly and without interruption. On demand support and maintenance are provided as part of our end-to-end progressive web application development services Delaware, which are tailored to meet the needs of your target audience.
Future-ready progessive web app solutions come with an array of benefits
Progressive web app technology is combined with our significant Mobile and Web App development skills to provide a feature-rich solution that is easy to use and maintain. In addition to delivering meaningful experiences, our progressive web app developers bring together a formidable blend of technical skill and creativity.
Progressive
Our PWA development services are based on dynamic upgrading, which makes it simple for our customers to be visible across a wide range of browsers.
Connectivity Independent
Your PWA will function as perfectly in a no-network environment as it would in a high-quality network environment since we have integrated service workers in the appropriate method.
Responsive
Regardless of the form factors, we develop scalable progressive web apps that provide seamless interaction across all browsers and devices, including mobile smartphones.
User-Friendly
When we design Progressive web apps, we utilize an interface that provides an intuitive and engaging user experience that transitions effortlessly without any delays across smartphones and tablets.
Re-Engaging
We design PWAs in such a manner that search engines can readily locate them, that they can work offline, and that they may be added to the home screen. They are connected with push alerts in order to keep people who are less active interested.
Low Data Usage
User-friendly PWAs are designed in such a manner that they use just a tiny percentage of the restricted internet bandwidth that most people are forced to contend with.
Features of Progressive Web Apps
Works Offline
PWA works well with slow internet connections and operates smoothly with little data usage. You may store the site and it will function even when you are not connected to the internet.
Fast
Personalized virtual assistants (PWAs) provide consistently excellent experiences. Once you have cached the data, it is incredibly quick to restart the program even if you are not connected to the internet, which makes it exceptionally fast to load.
Integrated User Experience
PWAs have the appearance and behavior of native applications. They appear on a user's home screen, deliver push notifications in the same way that native applications do, and have access to all of the device's features just like native apps.
Engaging
The app should maintain the consumers' interest. A Progressive Web App (PWA) delivers features like as push notifications, a home screen icon, full-screen mode, and an offline first mode to increase user engagement.
User-Friendly
PWAs are simple to set up and may be shared with others through a URL. They deliver an excellent user experience since they are quick, secure, and dependable all at the same time. With the assistance of the Service Worker.
Increased engagement
Web push alerts encourage users to return to the homepage, therefore keeping them engaged with the product. Users spend twice as much time on the website, resulting in a fourfold increase in engagement rate.
Our Progressive Web App Development Services in Delaware
When it comes to high-end progressive web app development, we provide solutions that are incredibly efficient, extremely responsive, and focused on addressing specific user requirements. When consumers visit your website, we guarantee that they have an immersive app experience thanks to our progressive web application development services.
Custom Progressive Web App Development
In accordance with your specific business needs, we design bespoke progressive web apps that have an intuitive user interface, snappy animations, a native-like feel, and lightning fast performance.
Responsive Web App Design
With their extensive knowledge, our Progressive web app developers produce solutions that deliver seamless interaction at lightning-fast speeds across a wide range of devices and browsers.
Progressive Web Design and Development
We enable you to take use of the capabilities of mobile devices in ways that standard browsers cannot. We deliver a unified user experience via standardised and smooth progressive refinement and development, and we can assist you in considerably increasing your conversion rates on mobile devices.
Application Shell Architecture
We design PWAs using the app shell paradigm in order to provide an amazing user experience that is simple to browse and operates at a fast speed without hindrance.
Quality Assurance Testing
We use an agile development strategy for PWA development, and we conduct extensive testing to ensure that we can offer full support and maintenance. We make certain that your PWA solutions operate without interruption.
Secure Data Migration
With the use of a structured approach, we can create a data-intensive online application that will allow for quicker, more smooth, and safe data movement between browsers.
Our team of Progressive web app developers draws on years of experience as well as the power of PWA technology to provide cutting-edge solutions that help you stand out in a sea of millions of other people's products and services.
Business Oriented Solution
We are the leading progressive web application development firm Delaware, and we specialize in offering complete business-oriented progressive web application solutions. We begin by gaining a knowledge of your specific business needs, then plan, evaluate, create enjoyable experiences, and deliver your solutions on time and on budget.
Migration to PWA
Businesses that now operate via websites and native mobile applications may benefit from our assistance in transitioning to PWAs and growing their user base to billions of people across the globe.
Secured Ecosystem
We make certain that your PWA solution is safe by using the HTTPS capability to prevent any unwanted access from occurring. Our PWA developers further improve security by using data encryption, a sophisticated architecture, and many security levels, among other methods.
App Shell Model
We develop PWA solutions based on the app shell paradigm in order to give an amazing user experience that is free of interruptions and performance degradation.
Search-Engine friendly solution
As a top PWA app development company Delaware, we create applications that are easy to access and index by Google SERP, allowing them to rank well for more exposure and conversion opportunities, while also enabling higher conversion rates.
Increased Conversion Rates
Because of our sophisticated PWA solutions, we are able to give an unrivaled user experience to your end users and assist you in increasing engagement and conversion rates across all devices and browsers.
Up-to-date PWA Solution
In order for apps to obtain access, avoid spying, and tamper with the content, we provide the finest PWA solutions that can be updated on a regular basis in the HTTPS medium and utilized by applications.
Advanced Development Approach
AngularJS, Google Developers, Webpack, and other cutting-edge technologies and tools are used by our PWA developers in the development of world-class PWA solutions.
End-to-End Support and Maintenance
At VentCube, we work with a team of dedicated support experts to resolve any problems that may be affecting system efficiency. Our professionals make certain that your PWA solution is always up to date and compatible with the most recent technological advancements.
Questions? We have answers.
WHAT EXACTLY CAN PWAS DO?
Begin by selecting the home screen. Customers have the option of adding the app to their Home screen. Using progressive web app development, you can now further improve user engagement and accessibility for your website visitors.
Connectivity when not connected to the internet. A PWA development project helps you to be visible to users who have the most difficult internet connection conditions. In order to increase the likelihood of conversion, an experience that is free of delays and freezes due to weak connection is preferred.
Keep your money in your pocket. There is just one progressive application that has to be built. By obtaining PWA development services Delaware, you can cover all of your bases and make your company available to customers regardless of the devices they use. And don't even get us started on the upkeep and maintenance costs.
PWA developers would appreciate you saving them time. In many circumstances, a Progressive Web App (PWA) is both quicker and simpler to develop than a traditional website. When combined with the skills of inVerita's progressive web app developers, the result is a rapid and seamless progressive web app development Delaware process.
Users may be contacted directly. Clients may download the PWA by following you on social media or visiting your website. There is no longer a need to compete with millions of apps across a variety of industry segments.
Increase the number of conversions. People like it when things are quick and easy. Reducing website load time and improving the overall customer experience are two goals. They'll be back for more, I'm certain.
What are the benefits of making your website a PWA (progressive web app)?
There are several advantages to using a Progressive web app (PWA) over a website, which has prompted many company owners to consider moving their websites to Progressive web apps. Here are a few examples:
Progressive and Responsive
Native App-like Look and Feel
Easily Installable
Connectivity Independent
Access Native Device Features Effortlessly
Which is better, an Android app or PWA for a startup?
A Progressive Web App (PWA) is a superior alternative for startups because it allows them to take use of the best of the web, Android, and iOS worlds without having to put in extra work.
Which is preferable: Progressive Web Apps (PWAs) or native mobile apps?
When comparing Native versus Progressive Web applications, there is no clear victor in this comparison. The answer is totally dependent on the elements that are taken into consideration. For example, when it comes to improved discoverability, more market reach, and reduced development costs, PWA is the clear winner. Native programming, on the other hand, is ideal when your software has to interface with third-party applications and needs to be very responsive.
Is Progessive web apps the future?
Yes, progressive web applications are the wave of the future for the mobile web. PWAs are well-known for their speed, dependability, and ability to keep users' attention. You will get a variety of advantages from PWA, including:

Loads pages faster.
Increases the conversion rate
Opens the website without any URL bar.
Engages users with push notifications.
Allows easy navigation.
And most importantly, allows working on weak or no internet connection.
How Are Progressive Web Apps Different Than Regular Web Apps?
The simplest definition of a standard web app is a website that is intended to be available on all mobile devices and to have the content suit the screen of the device on which it is being accessed.
Progressive Web App (PWA) is a kind of web application that is similar to a standard web application, but it has several extra capabilities that enable it to give an exceptional user experience. It is a seamless fusion of the desktop and mobile app experiences, providing end users with the best of both worlds in one package.
WHY PROGRESSIVE APP AND WHY NOW?
The industry is moving away from native applications in favor of something that is more reliable and easier to use. According to current trends, the vast majority of mobile users do not download any new applications. And even those who do install new goods seldom do so more than three times every month.
Instant Installation
Installing Progressive Web Apps (PWAs) is quick and painless. After their second visit to the website, users will get a message inviting them to download the app. By that point, the most resource-intensive PWA components are already cached in the user's browser, resulting in a lightning-fast response.
Smaller size
Progressive web apps take use of the capabilities of web browsers. It enables the same (or greater) amount of functions and features to be packed into a significantly smaller footprint than the native app.
All platforms at once
PWAs do not depend on a single platform for their operation. Users may access the whole service package on a computer, a phone or a tablet running Android or iOS, for example. Furthermore, the user does not have to go through the time-consuming procedure of searching for the program on App Stores, downloading it, and installing it.
Better service
The progressive app's features, such as pop-up windows and offline work, will be available to users even if they do not opt to install it on their devices. This technology decreases the amount of activities required by the user to the absolute bare minimum.
Be the pioneer
The more you wait, the greater the number of businesses that will request bespoke progressive application development. Users will get used to the service, and the rivals may be far ahead of the curve. And something as disruptive and boosting as PWA will lose its effectiveness as a result of this.