Native and cross-platform solutions in Delaware
Native applications are so named because they are designed specifically for a particular platform, such as iOS, Android, or Windows Phone. Native and cross-platform solutions Delaware is characterized by the use of specific guidelines for each platform and the ability to easily access all of the features and services provided by the device and its operating system, such as a local database, geolocation, push notifications, or a camera, among other things.
What are the benefits of concentrating your efforts on designing a native application? Why? Because they provide the best user experience of any mobile application and deliver exceptional performance. Depending on your business requirements, we can design a native mobile application that will satisfy those requirements.
Innovation & Determination
Affordable Service
You Talk, We Listen
We Value Integrity
We Create Outstanding Designs
We Quantify Our Success
We Deliver On Time
Increase in organic traffic
Roni Deluz -

Naturopathic Doctor
"Highly Recommend Agency"
I recommend VentCube for any digital marketing. The team is very knowledgeable and always has a lot of creative ideas on how to get the most out of your campaign. They are also great to work with, they are kind, attentive, and willing to go above and beyond on any task you give them.
Increase in organic traffic
Greg Herring -

Chief Executive Officer
"They helped me with my SEO strategy"
I always find myself reaching out to VentCube when I need assistance with my digital marketing campaign. As the head of their digital team, they are experts in their field and I trust them implicitly. They helped me with my SEO strategy and came up with a unique plan that really paid off!
But don't just take our word for it
Is VentCube the best Digital Marketing Service Prodider? Let's ask our users and tech experts.
VentCube offers a reliable web design service with excellent customer service. It's easy to connect with support by chat and their staff is both friendly and helpful.
I would highly recommend Ventcube Internet Marketing. They are great to work with. The traffic to our website has increased thanks to their SEO program.
We at Kee Service were very impressed with the all aspects of our new website. We would highly reccomend VentCube to anyone looking to build a new website.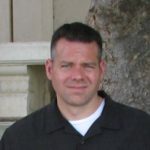 John Coakley
CCM Construction
Within six months, VentCube's SEO work catapulted our 'TP' product line into top page rankings. As a result, our business has reaped the rewards of the work VentCube provided and will continue providing on our future SEO needs.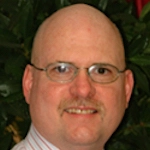 William Miller
- D.M.D. Dentist
It has been a pleasure working with VentCube. I appreciate your dedication to the projects that you and your team are on. It is nice from the customers stand point to be able to get in touch with you and your team and you guys always made yourselves available.
Mike Rigdon
Universal Automation
This was the first time I developed a web site so I couldn't have asked for a better or easier group to work with. The entire process from sales through development and launch was timely and extremely efficient. A fantastic experience all around!
Awesome, Awesome company!!! VentCube has been helping us for years. They created our website and have continually updated it and adjusted to our growing and changing company. They have increased our online presence in every area we take on. Recently we had some of our listings hacked. Found it on Saturday and everyone started working on it asap and by Monday morning it was all fixed in time for the workday. You can rest comfortably when Thrive is looking after you. Thanks VentCUbe team for everything you do for us.
Tom Focht
All Pro Door LTD

VentCube implemented some design aspects into our website, which I had wanted to try since the business was started. VentCube provided a team of relevant experts who worked with the email postcards that we send out, scheduling and design aspects for individual pages. During the development process, VentCube sent me working models, listened to my critiques, and made appropriate changes, explaining why certain elements were built as they were. VentCUbe has also helped me manage our pay-per-click advertising as well as handling our SEO.
Michael Arden
Elephants Remember
What Is Native Mobile App Development?
 Development of native mobile apps for distinct mobile operating systems, which customers may access via specialized app stores, is the process of creating applications for unique mobile operating systems (such as the App Store or Google Play). App developers will utilize the programming languages Objective-C or Swift to build applications for the iOS platform if you want to make an application for the platform. When it comes to developing Android apps, on the other hand, the programming languages Java and Kotlin are necessary.
The SDKs, development tools, and interface components that Apple and Google make available to app developers are all proprietary to the businesses in question. Most organizations will invest in native mobile app development because of the many benefits it offers over other types of apps, such as hybrid or web-based applications, which are now available. In light of the increasing importance of mobile software for companies, it is vital for firms to be well-informed about the benefits and downsides of different app development methodologies.
If you are looking for an Apps Development Company in Delaware, look no further than us! Ventcube provides an Apps Development Service in Delaware to help you reach your goals. Get a free quote or contact us today.
Have questions about our services?
Native app development services Delaware
We can assist you with developing your product for distribution on the platforms of your choosing, allowing you to reach your target audience and increase income.
iOS app development
iOS is the operating system that powers one of the most popular mobile devices in the world - the iPhone. It is well-known for its powerful brand, high performance, user-friendly interface, and enhanced security. You can rely on our team of iOS developers to deliver you high-quality iOS native app development: we will incorporate "best-in-class" iOS features such as beacon technology and 3D Touch into your iOS native app, as well as multitasking, and we will launch your iOS native app directly into the App Store. Use the most recent iOS versions to your advantage and make your product stand out from the crowd!
Android app development
Android is an open source, widely used operating system that provides a broad range of possibilities for developers to create powerful and adaptable apps. Is it important to you to have a highly personalised application that will stand out from the hundreds of similar and faceless ones available on the Google Play store? By using the platform's unique capabilities, our Android app developers will assist you in achieving maximum performance from your app while also outpacing the competition with Android native app development.
Great performance
Because native programs communicate directly with native APIs and components, and because they have full support for multithreading and hardware acceleration, the performance of native apps is much quicker and more responsive.
Better security
While online applications depend on a variety of browsers and underlying technologies, the safety and security of native applications is ensured by the approval of the app store where they were first made available.
User experience
As a result of designing a native app, you can be certain that the user interface components will have the standard "look and feel" and will be placed in accordance with the rules for the particular platform in order to make navigating for users easier.
Fast new features integration
In addition, new software and hardware capabilities provided by device manufacturers and operating systems are immediately available for deployment in native apps and are straightforward to integrate into existing applications once they have been published.
5 Benefits Of Native Mobile App Development
1. Native Apps Have The Best Performance
If a native mobile application is developed, the app is designed and optimized for a certain mobile platform. Consequently, the application exhibits an unusually high degree of performance. Native applications are very quick and responsive since they are created specifically for the platform in question and are compiled using the platform's core programming language and APIs. As a consequence, the application is much more efficient. The app is stored on the device, enabling the program to take use of the device's computing power. Users are navigating through a native mobile app since the data and graphic components have already been saved on their phone, resulting in speedy load times for the app.
2. Native Apps Are More Secure
Various web browsers and underlying technologies such as JavaScript, HTML5, and CSS are required for web applications. Creating a native mobile application is an excellent method to provide your consumers with dependable data security.
3. Native Apps Are More Interactive And Intuitive
When it comes to user input and output, native mobile applications perform far better. These sorts of applications inherit the operating system interfaces of their respective devices, giving them the appearance and feel of being an integrated component of the device.
The most significant advantage of native mobile applications is the enhanced user experience they provide. Native applications are those that are designed expressly for a particular operating system. They adhere to the principles that, in the end, improve and align the user experience with the individual operating system being used. This results in a more natural flow of the app since they have particular UI standards for each platform, which makes the app seem more natural to use. This enables the user to rapidly learn how to use the program, such as removing an element. Following certain rules reduces the learning curve It enables users to engage with applications using actions and gestures that they are already acquainted with, therefore reducing the learning curve.
4. Native Apps Allow Developers To Access The Full Feature Set Of Devices
Native applications are those that are designed specifically for a certain platform, taking use of the software and operating system characteristics to the fullest extent possible. Because these applications can directly access the device's hardware, such as the GPS, camera, microphone, and other features, they are more responsive in their execution, which ultimately results in a more satisfying user experience. Another significant benefit of using native app development is the ability to get push notifications. To send push notifications, you must first connect to the iOS server (APNS), for which you will require your app bundle ID, and the same is true for Google Cloud Messaging (GCM).
5. Native App Development Tends To Have Fewer Bugs During Development
Maintaining two separate apps in a single codebase is much more challenging than maintaining two different applications in two codebases. Because you are not reliant on a cross-platform technology like as Xamarin or Cordova, you have less dependencies for issues to arise while developing native apps. In hybrid programs, hardware is accessed via a bridge, which frequently causes development to lag and might result in a terrible user experience for the user.
When new versions of Android and iOS are launched, this issue becomes more noticeable. The latest software development kits (SDK) are now available to native app developers, allowing them to begin developing their apps with the most up-to-date capabilities. Customers that utilize native apps will have access to new platform capabilities after their operating system has been updated as a result of this lag time.
Constraints of having to wait for the third-party developer of the hybrid tool to create the bridge to new operating system capabilities are a significant drawback. With hybrid app development, we are reliant on a cross-platform development tool, such as Xamarin or Cordova, to complete the project. Every time a new feature is added to the UI kit, we must wait for the tool to be updated to accommodate the functionality. When you design a hybrid application, there is an additional layer over which you have no control, which increases the likelihood of errors developing in the application. In hybrid app development, bugs are a major source of worry since they arise while dealing with the most recent features that have been published for a specific operating system. This is critical, yet often underestimated, aspect of building user loyalty and retaining customers.
Native Mobile App Development Considerations
Although the initial cost of native mobile app development may be greater, you will save a significant amount of time and money in the long run if you complete the project correctly the first time. Through the provision of an excellent user experience, improved performance, and the utilization of device features, you can provide your users with a more customized experience that will be lucrative in the long run. The combination of the benefits of native mobile apps will result in improved conversion rates, which will in turn increase consumer loyalty in the long run.
The most important thing to remember about any strategy is that it should be swift, responsive, and dependable. It is critical to stay up with the evolving needs of mobile consumers as their expectations of mobile experiences get more sophisticated.
The Ultimate User Experience
Leaving aside technical and functional drawbacks, non-native applications are unable to match with the responsiveness and user experience provided by the native method. The user experience of a mobile app must be outstanding in order for a company to utilize it as a primary tool for communicating with consumers and stakeholders. This ensures that the app is retained by customers and other stakeholders. Dissatisfaction, even in the smallest degree, may result in low retention rates and a high rate of uninstallation.
Native app development provides app developers with far more control over the user experience, as well as the ability to create programs that are simple to manage and maintain. The best option, in our opinion, is to remain with native and avoid sacrificing the design aspects that are exclusive to each platform. For those who are less concerned with the whole user experience and who want to bring something to market quickly and at a low cost, a web application may be the way to go in certain cases.
While the debate over how to distinguish between the three mobile app methods will continue to go on, it's vital to remember that you shouldn't select an approach based on the technology, but rather on the functionality of your app's user interface and user experience. Choosing a method that prevents your app from utilizing device features, for example, can result in a significant amount of time and money being wasted should you wish to add these new functions. Ask yourself the following questions to help you select which development style to take:
How critical is the performance of your application?

Is it necessary for your app to offer any device-specific features?

Do you want your app to be compatible with a variety of platforms and devices?

What is the size of your budget for mobile app development?
Questions? We have answers.
Why Should You Choose Ventcube For Native Apps Development Services Delaware?
We are a Native Application Development Agency Delaware  that creates the greatest mobile experiences that can help your company expand and reach a large audience. We specialize in developing native applications for iOS and Android devices. Some of our Native Apps Development services include the design and development of native apps for mobile devices such as Android, iOS, and Windows devices, among others. These apps incorporate the most appealing features, such as multitasking, 3D Touch, Beacon Technology, and much more, among other things. Our Native services encompass iOS Development Services and Android Development Services, among other platforms.
The Native Apps Developers at VentCube are dedicated to provide you with the most efficient and effective platform that will help you improve your company's rating. The Native Mobile Applications that they produce provide several benefits such as improved code speed, faster hardware loading that is simple to implement using native technologies, cross-platform functionality that includes user-specific iOS, Android, or Windows UI, and easy scaling.
You may put your prestigious company in the hands of our Native Apps Development Services, just as you can put your prestigious business in the hands of our hybrid app development services. We offer post-deployment services to assist you in maintaining and keeping your application up to date. A few of them include doing a hardware and software compatibility check, designing new application features in accordance with new device functions, as well as offering fixes and updates for existing features. VentCube has risen to become one of the leading Native Apps development Services Delaware organizations in the current industry as a result of providing such services.