Mobile apps development Service in Delaware
If you're wanting to take use of mobile technology for your company, our finest app developers are here to help you out. Using our Mobile apps development Service  Delaware, you may contact your consumers on their preferred devices, whether they be iOS or Android smartphones.
Innovation & Determination
Affordable Service
You Talk, We Listen
We Value Integrity
We Create Outstanding Designs
We Quantify Our Success
We Deliver On Time
Increase in organic traffic
Roni Deluz -

Naturopathic Doctor
"Highly Recommend Agency"
I recommend VentCube for any digital marketing. The team is very knowledgeable and always has a lot of creative ideas on how to get the most out of your campaign. They are also great to work with, they are kind, attentive, and willing to go above and beyond on any task you give them.
Increase in organic traffic
Greg Herring -

Chief Executive Officer
"They helped me with my SEO strategy"
I always find myself reaching out to VentCube when I need assistance with my digital marketing campaign. As the head of their digital team, they are experts in their field and I trust them implicitly. They helped me with my SEO strategy and came up with a unique plan that really paid off!
But don't just take our word for it
Is VentCube the best Digital Marketing Service Prodider? Let's ask our users and tech experts.
VentCube offers a reliable web design service with excellent customer service. It's easy to connect with support by chat and their staff is both friendly and helpful.
I would highly recommend Ventcube Internet Marketing. They are great to work with. The traffic to our website has increased thanks to their SEO program.
We at Kee Service were very impressed with the all aspects of our new website. We would highly reccomend VentCube to anyone looking to build a new website.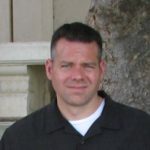 John Coakley
CCM Construction
Within six months, VentCube's SEO work catapulted our 'TP' product line into top page rankings. As a result, our business has reaped the rewards of the work VentCube provided and will continue providing on our future SEO needs.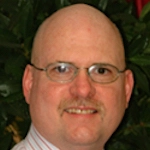 William Miller
- D.M.D. Dentist
It has been a pleasure working with VentCube. I appreciate your dedication to the projects that you and your team are on. It is nice from the customers stand point to be able to get in touch with you and your team and you guys always made yourselves available.
Mike Rigdon
Universal Automation
This was the first time I developed a web site so I couldn't have asked for a better or easier group to work with. The entire process from sales through development and launch was timely and extremely efficient. A fantastic experience all around!
Awesome, Awesome company!!! VentCube has been helping us for years. They created our website and have continually updated it and adjusted to our growing and changing company. They have increased our online presence in every area we take on. Recently we had some of our listings hacked. Found it on Saturday and everyone started working on it asap and by Monday morning it was all fixed in time for the workday. You can rest comfortably when Thrive is looking after you. Thanks VentCUbe team for everything you do for us.
Tom Focht
All Pro Door LTD

VentCube implemented some design aspects into our website, which I had wanted to try since the business was started. VentCube provided a team of relevant experts who worked with the email postcards that we send out, scheduling and design aspects for individual pages. During the development process, VentCube sent me working models, listened to my critiques, and made appropriate changes, explaining why certain elements were built as they were. VentCUbe has also helped me manage our pay-per-click advertising as well as handling our SEO.
Michael Arden
Elephants Remember
Why choose VentCube mobile app development services?
With over 10 years of experience in mobile app development, we've been able to design a method that provides maximum productivity and efficiency. VentCube is continuously on the lookout for new technologies that will enable us to produce forward-thinking solutions and provide first-class mobile application development services.
The newest technology provides several important advantages, ranging from the greatest degree of security provided by blockchain to dependable automation provided by Artificial Intelligence-based algorithms such as machine learning. We will also continue to support your app solution after it has been released to guarantee that it continues to operate and be successful.
If you are looking for an Apps Development Company in Delaware, look no further than us! Ventcube provides an Apps Development Service in Delaware to help you reach your goals. Get a free quote or contact us today.
Have questions about our services?
Mobile Application Development Services Delaware For Various Platforms
More than a decade of experience has been gained by our mobile app developers in developing solutions that suit market demands, strengthen brand identification, and promote corporate development and expansion.
Native Mobile App Development
When it comes to developing high-quality native apps for both Android and iOS systems, our mobile app developers are well-versed in meeting your business and security requirements.
Hybrid Mobile App Development
A unique combination of native and web app technologies allows for the development of cross-platform programs that can operate in a variety of situations.
Progressive Web App Development
By using Progressive Web Apps, we can provide native-like functionality and installability while reaching anybody and everyone, everywhere and on any device, all from a single codebase.
Wearables and Embedded Software
It is possible for us to develop companion applications for a variety of wearable gadgets, as well as combine them with smart devices or proprietary peripherals.
The Scope of Our Mobile App Development Services
Every step of mobile application development is covered, and we provide these services both as stand-alone services and as components of our full-cycle mobile application development.
Mobile Consulting
Using our expert mobile consulting and business analysis services Delaware, we can assess your needs and elicit requirements, define and prioritize features, map out the solution architecture, and perform usability testing on your behalf.
Mobile App Design
With the help of our mobile UI/UX design experts, we can develop a mobile user experience that is conversion-driven and results in high conversion and user retention.
Mobile App Development
Mobile development for iOS and Android devices, as well as cross-platform/hybrid development using Cordova/PhoneGap, Xamarin, and React Native are all available from us. Our business analysts assist you in determining which platforms to target and selecting the most appropriate development framework.
Backend Development
The powerful and secure backends developed by our team of more than 200 backend developers are then seamlessly integrated with an application (or applications) or any third-party systems of your choosing.
Mobile App QA and Support
Our 45 mobile testing professionals carry out all forms of mobile testing and debugging to guarantee that your mobile solution is of the highest possible quality.
Mobile App Evolution
In order to help your app flourish, VentCube is always eager to assist you in fine-tuning it, increasing its functionality in accordance with your roadmap, and providing cutting-edge mobile experiences to keep your customers continually engaged.
Mobile app types we focus on
B2C and B2B mobile apps of any complexity are created by us for a variety of use cases. Customers from a wide range of sectors are among our clientele. Our particular knowledge and skill in developing apps for the following areas has been developed over time.
Taxi
We choose the most viable technological stack and integrations, such as payment gateways and geolocation, to ensure that our applications are resilient, reliable, and have a seamless user experience.
Banking
In the mobile banking space, we develop user-centric apps that are completely secure and private, with no compromises made.
Booking
With our automated booking solutions, we assist companies such as tour operators in resolving typical challenges such as overbooking, trouble with booking shifts, and a lack of consumer self-service, among other things.
Delivery
Finally, last-mile delivery is one of the most costly components of the on-demand sector. In order to assist you boost the productivity of your company, save expenses, and automate all delivery procedures, we develop applications for you.
Ecommerce
Working with a variety of customers in the ecommerce industry, we've built our own white-label solutions that significantly reduce development time while simultaneously increasing efficiency.
Streaming
We address typical streaming app concerns by using suitable technologies and app designs that are built to withstand a large volume of content while ensuring uninterrupted streaming.
Fitness
When designing fitness applications, we place a strong emphasis on data integrity and privacy, hardware and software connections, and user engagement in order to achieve corporate objectives while also keeping users happy.
Telemedicine
Our telemedicine applications address some of the most pressing issues that consumers encounter in traditional clinics, such as delayed response times, the inability to access medical records on the go, and insecure data storage.
Our clients choose us because we excel at
Clear communication
Communication between clients and teams is streamlined at VentCube via the creation of a communication strategy, which schedules and explains all daily, weekly, and monthly calls and meetings. This is how we ensure that all stakeholders have a clear understanding of your company's business goals.
Efficient project management
We've established a strong Project Management Office with the goal of ensuring that the product we're developing satisfies the needs of our customers and end users. This will help us avoid budget overruns, schedule delays, and project hazards. Our project managers assume full responsibility for the scope, schedule, budget, and team, ensuring that your product is delivered on time and on budget.
Consistent delivery
Depending on the scale and kind of the project, we use a variety of software development approaches and techniques, including Scrum, Scrumban, and the Scaled Agile Framework, to ensure the best possible outcome. We use an agile and proactive strategy to ensure that your project is completed on time and without the need for emergency work, rework, or schedule slippage.
Scaling on demand
We think that our customers should be free of concerns to the greatest extent feasible. As a result, should circumstances change and you need an increase in the size of your team, we will add as many people as necessary to ensure that everything is completed on time. We have gathered the most qualified multi-skilled professionals only for you!
Fast onboarding
Our clients come from all over the world, therefore we have learned how to develop and simplify communication and cooperation amongst people from different cultures. All of our professionals are competent in English, and they are always working to enhance their communication and interpersonal abilities. Our objective is to make the distinctions between different times, cultures, and geographical locations unnoticeable.
Decisions based on relevant data
The VentCube team conducts business and market research in order to bring your company goals to life and to develop an app that will be in high demand on the market when it is released. The information we get from this research allows us to develop a feature list that will meet the expectations of your end clients.
Top Things You Need to Know About Our Mobile Applications Development Process
In-demand IT products
The team's collective expertise is geared toward the development of in-demand IT solutions. What exactly does it mean? Running the program allows consumers to understand what issue it addresses and how to use it. If they like the design and usability of the interface, they will return to the application and enjoy the mobile version of the application, as well. The process of app development is structured in such a manner that it produces a widely used product:
Analyzing tasks before development
Detailing Product Hypotheses in the Prototyping Phase
Design of all screens and states
Detailed Terms of Reference
Individual choice of technical solutions
Complete product testing cycle, help with publication
Project support and development
Iterating over Scrum
Custom applications are developed at our firm using the Scrum technique of flexible development. In a nutshell, this is what it is:
creation a list of tasks
division into small iterations (sprints)
stage by stage development and demonstrating after each sprint.
You have complete control over the app and website development and testing processes, as well as the code quality. Prioritize chores and be aware of the features that are currently being created for your mobile phone solution.
Business expertise
We carry out a thorough examination of business processes and explore how apps might be used to enhance and speed such operations. Increase sales and market share by automating tasks and reducing costs. Improve the overall quality of the company's services Delaware by automating jobs and reducing expenses. A well-designed interface, native creation of mobile apps, ongoing support, and promotion of the project are all features that make writing mobile applications in WOXAPP a breeze.
Guaranteed result
Your assurances for a successful project execution include the signing of the contract, staggered payment schedules, clearly defined terms and phases of application development for smartphones, frequent personal meetings and online discussions, and a personal project manager assigned to you. Would you be interested in developing a mobile application? We will inform you of the terms and costs of development prior to the start of work, and all needs are codified during the design stage of the application in the form of Terms of Reference, which will be sent to you prior to the start of work.
For start-ups
For startups, we strive to produce the minimum viable product (MVP) as quickly as feasible. Scrum (the technique of flexible development) is used to do this; you are involved in the bespoke mobile development process and have complete control over the process. A review of business concepts is conducted by the application development team during the design stage, and a full cycle of product testing is completed by the team during the development stage. Following the completion of a project, our developers continue to support it. Our Ukrainian firm is made up of mobile application programmers, designers, quality assurance professionals, and managers, among other people.
Do you want to create a mobile application for the site?
Do you want to improve the number of sales from your website? Then you'll need to take care of a second mobile sales channel. The client's smartphone must be accessed by your team. The following are four reasons to develop a mobile application for an online resource:
quick access of customers to goods;
constant communication with the CA;
growth in repeat sales;
regular sales.
Do you have no idea where to begin with the development of your bespoke application? Inquire with us. Woxapp professionals can create and design a mobile application with easy functionality that is consistent with the site's design.
Features of developing applications for mobile devices
The creation of apps for mobile devices is characterized by a number of distinct features. In order to develop engaging and helpful apps for various smartphones, we research their technical specifications as well as their operating system version. App development for smartphones is a time-consuming, step-by-step process that includes the following steps: conception, monitoring of top apps, design of an interface and design of a custom solution, testing, launch, and technical support of a custom solution. We design and develop high-quality mobile apps for devices running Android and iOS.
How is the cost calculated?
"How much does it cost to build a mobile application?" is a frequently asked question. This isn't fully accurate. In a field such as the development of bespoke mobile apps, the price is determined by the capability of the application that is being developed. On this page, you may estimate the cost of developing a mobile application.
Cost of creating an application
In comparison to keeping your own public relations agency, a 24-hour secretary, and a manager to acquire consumers, developing apps is far less expensive. And you receive exactly the same results in terms of usefulness and number of work completed! The only thing left to do is to provide ongoing maintenance for the application, handle orders, and interact with your clients once you have paid for its creation.
Why do I need to order a mobile application?
The mobile phone application will inform your customers about the services Delaware and goods you provide, as well as about discounts and special offers, as well as where to locate you and how to get in touch with you. Making applications for smartphones has the advantage of allowing the user to perform the desired action with a few taps on the screen of a smartphone or tablet: scheduling an appointment with a doctor, selecting a time and hairdresser in a hair salon, booking a table in a restaurant, ordering a pizza to be delivered, and so on. All of this is made possible via the development of apps for mobile devices.
Why mobile phone applications development is popular?
Before contacting a firm, consumers hunt for a solution to their issue or need on the internet.. Only then would Woxapp – a mobile application development company – make a choice in your favor. It is possible to make the acquaintance of prospective clients with your firm entertaining for them as well as beneficial for you by developing an application or online resource.
Do I need to create applications?
Need to make your company's emphasis as customer-centered as possible? You need to attract new clients to your business. Do you have a need to deal with current clients on an ongoing basis? Achieve you want to do this automatically, without having to recruit new personnel or add to the existing burden of existing employees? And now for the big question: do you need your company to develop a mobile application? Take advantage of the chance to communicate with our developers in order to discuss your project and be certain that they will create an app to advertise your company!
Questions? We have answers.
What is the cost of mobile app development in 2022?
The cost, on the other hand, isn't quite as prohibitively costly as many of us may imagine. On the other hand, owing to the large number of variables at play, there is no straightforward solution to this question. The cost of developing a mobile application is affected by factors such as developer rates, project complexity, and the amount of time it takes to construct the app. Speak with one of our professionals to find out how much your app will cost!
How to choose a mobile app development platform?
Before choosing a mobile app development platform, consider answering these basic questions:
1) Who is the target audience of your app?
2) What are the users' expectations?
3) What are the development costs?
4) What are the security implications?
5) How well will the mobile app development platform integrate with other platforms?
What solutions are provided by mobile app development services?
Generally, our mobile app development services include:
1) Custom iOS and Android app development
2) Progressive Web App development and Cross-platform development
3) UI/UX design services
4) Mobile app porting
5) Consulting and prototyping
6) Automated QA services
7) Power management, notification & geofencing services
8) Embedded Android & AOSP customizations
9) Maintenance and ongoing support
How to manage product development & mobile application services?
It is dependent on the contract model that you choose.
1) We offer a highly experienced Project Manager who is in charge of directing the process whether the contract is based on time and materials or a fixed price contract.
2) When you sign a contract for a Dedicated Team, the team's management will be completely on your side.
What is the difference between cross-platform app development and hybrid mobile app development?
Because hybrid and cross-platform mobile app development are used to support business processes that need a distinct approach to mobile development, they are commonly mistaken for one another – which is true when comparing them to native builds. However, when they are compared to one another, there is a great deal to comment on.