LinkedIn Advertising Service Agency in Delaware
With the assistance of our LinkedIn Advertising Service Agency Delaware, you may create powerful LinkedIn advertising. Our LinkedIn marketing professionals are here to assist you with your LinkedIn advertising. In order for you to comprehend the outcomes of your business campaign, our agency will supply you with as much information as possible. Members of our staff are knowledgeable on all aspects of LinkedIn advertising, including landing pages, sponsored inmail, sponsored content, and other forms of paid advertising. Follow the links below to learn more about what our LinkedIn Advertising agency can do for you.
Increase in organic traffic
Roni Deluz -

Naturopathic Doctor
"Highly Recommend Agency"
I recommend VentCube for any digital marketing. The team is very knowledgeable and always has a lot of creative ideas on how to get the most out of your campaign. They are also great to work with, they are kind, attentive, and willing to go above and beyond on any task you give them.
Increase in organic traffic
Greg Herring -

Chief Executive Officer
"They helped me with my SEO strategy"
I always find myself reaching out to VentCube when I need assistance with my digital marketing campaign. As the head of their digital team, they are experts in their field and I trust them implicitly. They helped me with my SEO strategy and came up with a unique plan that really paid off!
But don't just take our word for it
Is VentCube the best Digital Marketing Service Prodider? Let's ask our users and tech experts.
VentCube offers a reliable web design service with excellent customer service. It's easy to connect with support by chat and their staff is both friendly and helpful.
I would highly recommend Ventcube Internet Marketing. They are great to work with. The traffic to our website has increased thanks to their SEO program.
We at Kee Service were very impressed with the all aspects of our new website. We would highly reccomend VentCube to anyone looking to build a new website.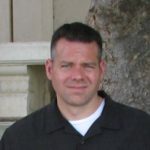 John Coakley
CCM Construction
Within six months, VentCube's SEO work catapulted our 'TP' product line into top page rankings. As a result, our business has reaped the rewards of the work VentCube provided and will continue providing on our future SEO needs.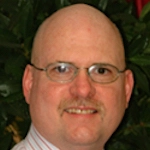 William Miller
- D.M.D. Dentist
It has been a pleasure working with VentCube. I appreciate your dedication to the projects that you and your team are on. It is nice from the customers stand point to be able to get in touch with you and your team and you guys always made yourselves available.
Mike Rigdon
Universal Automation
This was the first time I developed a web site so I couldn't have asked for a better or easier group to work with. The entire process from sales through development and launch was timely and extremely efficient. A fantastic experience all around!
Awesome, Awesome company!!! VentCube has been helping us for years. They created our website and have continually updated it and adjusted to our growing and changing company. They have increased our online presence in every area we take on. Recently we had some of our listings hacked. Found it on Saturday and everyone started working on it asap and by Monday morning it was all fixed in time for the workday. You can rest comfortably when Thrive is looking after you. Thanks VentCUbe team for everything you do for us.
Tom Focht
All Pro Door LTD

VentCube implemented some design aspects into our website, which I had wanted to try since the business was started. VentCube provided a team of relevant experts who worked with the email postcards that we send out, scheduling and design aspects for individual pages. During the development process, VentCube sent me working models, listened to my critiques, and made appropriate changes, explaining why certain elements were built as they were. VentCUbe has also helped me manage our pay-per-click advertising as well as handling our SEO.
Michael Arden
Elephants Remember
Boost website traffic and leads through our LinkedIn advertising services.
Boost Website Traffic
Create LinkedIn advertising that bring big amounts of quality website traffic to your company's website.
LinkedIn has proved to produce a conversion rate 3 times higher than other major ad platforms including Facebook and Twitter
By using LinkedIn advertising, you may raise good brand awareness for your organization.
Increase Website Conversions
Conversions may be driven and tracked with the use of LinkedIn advertising strategies.
If you are looking for a PPC Management Company in Delaware, look no further than us! Ventcube provides a PPC Management Service in Delaware to help you reach your goals. Get a free quote or contact us today.
Have questions about our services?
What Included Our Service
How Our LinkedIn Marketing Service Works
LinkedIn Ad Strategy
In the absence of a well-thought-out strategy, your social media campaign will fail to provide any results for your company. We do an analysis of the present social media environment and content offerings in your industry, after which we decide where there are potential chances. In the next step, we collaborate with you to establish which buyer personas we should target with LinkedIn and how to develop a plan that is tailored to decision-makers.
Sponsored Content
Although LinkedIn offers a range of advertising Delaware opportunities, we concentrate our efforts on the most successful of these: Sponsored Updates and Direct Sponsored content. We create ad campaigns that place you in front of prospective clients with a level of accuracy that cannot be found in any other B2B channel. We do this by using LinkedIn's dynamic targeting capabilities. When it comes to deciding which business demographics and LinkedIn groups to target, our professional team goes as in-depth as feasible. Then we utilize these campaigns to promote blog articles, ebooks, guides, and other items that are relevant to our audience. For asset downloads and other promotional incentives, we can design and develop unique, responsive landing sites to drive leads.
Sponsored InMail
Sponsored InMail is a feature on LinkedIn that enables you to deliver customised email messages to your target audience. Promote content assets to prospects with SponsoredIn Mail, which is a wonderful approach to drive signups for a future webinar/event. Because it will only be delivered to prospects who are active on LinkedIn, Sponsored InMail is far more successful than an email blast in terms of raising click-through rates and generating conversions. Unique subject lines, thought leadership material, and clear presentation across all platforms are some of the techniques used by our content marketing team to create compelling emails that attract prospects' attention.
Content Creation
LinkedIn has developed tremendously as a content platform in recent years, and it is expected to continue to grow in the near future. All aspects of content production are handled in collaboration with you, including finding subjects based on current industry trends, writing and editing the material, and releasing it on your behalf. Our team also creates articles for LinkedIn, as well as longer form material that may be utilized for promotions that you distribute around the network.
Integrated Analytics
To give you with a better understanding of your visitors' activity, we combine LinkedIn marketing with your other marketing platforms, as well as Google Analytics and other third-party tracking systems. Every month, we deliver a full report that includes our comments on what worked and what didn't, as well as any strategic modifications we believe are necessary for the next month's marketing campaign.
Our LinkedIn Marketing Services
In addition to providing everything from strategy development to campaign analysis, we can also assist you in achieving your LinkedIn objectives, whether they be to generate leads, boost website traffic, or increase brand recognition.
Analytics
We use data-tracking systems to acquire insights into where each campaign went correctly (or wrong), which allows us to improve your approach in the long run.
Audience Identification
We can help you discover and analyse your target audience, establishing the most effective ways to contact the professionals who are most likely to acquire your products or services.
Strategy
We can design and execute a successful LinkedIn marketing plan that is tailored to your company's B2B requirements.
Monitoring
If you have a LinkedIn corporate profile and campaigns, we can keep an eye on them, seeing any possibilities or challenges that arise and reacting accordingly.
Paid Ads
Paid advertisements helps in the generation of leads and the formation of very valuable relationships. We can manage the campaign from start to finish, from format selection to final analysis, and we can optimize the campaign along the process.
Content Creation
We can plan frequent articles that provide high-quality material to people who have come to expect a high level of service. We can also design a corporate page that attracts the crème de la crème of the LinkedIn community.
How can I reach my audience with LinkedIn advertising?
Users on LinkedIn supply a plethora of information about themselves on their accounts, which makes it easy for you to segment your marketing approach. Choosing an audience for your marketing efforts may be critical to the success of your campaign, particularly if you want to build a feeling of personalized into your campaign.
Fortunately, LinkedIn's ad solutions make it possible for your company to target its desired audience throughout the social media channel with pinpoint accuracy. You'll
Age, gender, geographic area, and other demographics are included.
Information about the company: The name of a person's employer, the industry in which they work, and the size of the organization where they work are all revealed.
Job: It also covers their work title, the nature of their position, and their seniority level — as well as their area of study and the length of their education/number of degrees.
Audiences that are matched: Members of your audience who have been selected based on LinkedIn's data as well as your own first-party data such as website traffic or email lists
Identifying the most effective ad targeting and testing alternative ad styles will help you pick the advertising that will connect the most with your intended viewers. WebFX can assist you in finding the most effective ad targeting as well as testing other ad styles.
Sponsored content, text ads, and sponsored InMail are the three forms of advertising available on LinkedIn, and they are all classified as such. Check out these three different ad kinds to see how they vary from one another.
1. Sponsored content
When a LinkedIn member's feed is updated, this sort of advertising will display alongside postings and material from other companies and their LinkedIn contacts. In order to reach their target audience on LinkedIn, many businesses use sponsored content.
Increasing the amount of visitors that a website receives
Increasing the number of leads generated by leveraging LinkedIn's native lead form features
Increasing the number of video views
2. Text ads
A LinkedIn member's feed will display these advertisements on the side, bottom, or top of the page. The following are some of the advantages of text ads:
There are a variety of ratios and sizes available.
Getting the attention of your audience as fast and directly as possible
Using a strong call to action to direct people to your website is a good idea (CTA)
3. Sponsored InMail
Using LinkedIn Messenger, you can send tailored messages directly to your potential customers. This tool is particularly well suited for:
Adding a distinctive touch to your message using custom fields
The ability to provide relevant material to your target audience through a direct message to their messaging inbox
How Our Linkedin Advertising Agency Works
LinkedIn Advertising Strategy
In order to help your company achieve its objectives, our LinkedIn marketing agency will develop a customized marketing plan that is tailored to your needs. We look at what your company is doing well, where there is potential for development, and the competitive landscape in your industry. Based on your objectives, we will choose the most effective forms of LinkedIn advertising to run. When you have a clear aim in mind, it will be easier for your company to fulfill its objectives via LinkedIn advertising. Whatever your aim may be, you can be certain that our agency has the know-how to assist your company enhance lead generation, brand recognition, engagement, and more.
LinkedIn Ad Development
The second item on our to-do list will be your LinkedIn advertisements. To compose text, build creatives, and publish a content schedule, our LinkedIn advertising team will collaborate with other brilliant and experienced LinkedIn members. After that, you will have the opportunity to assess and approve our work as a whole. Your customized LinkedIn ad campaign will begin as soon as you provide your permission.
LinkedIn Ad Monitoring
Our LinkedIn advertising specialists will be monitoring the status of your LinkedIn campaign on a weekly basis. As you see more activity and receive new notifications, we will keep track of the data and respond as needed. Our team will also maintain your advertising budget and keep an eye on the progress of your campaign. We will keep track of what works and where there is room for improvement. We use social listening and make changes as we monitor your campaign. With this, you can be sure that your business will continue to see results.
LinkedIn Ad Optimization
It is the optimization of your social media strategy that will determine the success of your LinkedIn ad. A variety of strategies will be available to us depending on the kind of material that we publish for your campaign in order to keep the audience engaged and optimize your content. A significant portion of your LinkedIn ad team's work will be spent evaluating campaign metrics and making data-driven choices to maximize the campaign's effectiveness.
LinkedIn Reporting
Following that, you will get monthly reports from your LinkedIn ad team on a consistent basis. The fact that this is one of the newest LinkedIn features has proven to be one of its most effective. Being able to observe your outcomes in real time provides a significant competitive edge for your firm when using this platform. These statistics will assist you in determining the total return on investment of your LinkedIn advertising campaigns. In addition, our staff will go through the data with you on a regular basis to ensure that you understand how your campaign is doing. We will divide the report into sections depending on the variables that we are monitoring…. You will have the chance to make adjustments, ask questions, and re-align our efforts in order to achieve your objectives more effectively. LinkedIn Advertising reporting services Delaware are focused to producing the greatest possible outcomes for your company.
Key Metrics: Linkedin Advertising Agency Services
The purpose of our LinkedIn advertising agency service is to drive traffic to your website that will result in sales for your company. We also want to make certain that we are assisting you in maximizing the return on your LinkedIn advertising investment. We achieve this in a variety of ways, including:
Increasing the amount of web traffic generated by LinkedIn advertisements
Increasing the number of leads generated by LinkedIn adverts
Increasing the reach of LinkedIn advertisements
Increasing the overall recognition of your company's brand
We can also assist you in enhancing your company's repute in your particular business field. Our digital marketing business can assist you if you are wanting to establish reputation and increase exposure for your products or services Delaware.
What Makes Our Linkedin Ad Agency The Best In The Business
We have plenty of experience with LinkedIn Ads
Sponsored content, text advertisements, retargeting ads… you name it, we've probably dealt with anything at one point or another! Given that our company has been in operation for ten years, we have the necessary knowledge and expertise to bring you the outcomes you need. By using our expertise in organizing creative content and distributing sponsored articles on LinkedIn, we raised a B2B client's leads by 157 percent. Despite its name, this platform is far from being innovative.
The quality of your LinkedIn ads will be excellent
Our company was established with the goal of producing high-quality LinkedIn advertisements for all of our customers. Because we have experience operating our own small business and working with hundreds of others, we realize that every firm has its unique set of requirements and objectives. This is why we generate material that is tailored to your needs. Our innovative and creative material will be beneficial to your company's success. In addition to copywriters and designers with years of expertise, we also have ad optimization specialists on our team.
We are a full-service advertising agency
Our full-service advertising firm will handle all of your company's advertising requirements. We can promote your company on a variety of additional social media channels, such as Facebook and Twitter. In addition, we may conduct Google advertisements for your company in order to enhance incoming leads. A high-quality marketing campaign at a cheap budget is what we are devoted to creating. We keep small and midsize company owners like you in mind while developing our products and services Delaware. When you join with VentCube, you can be certain that skilled marketers are taking care of your company's marketing needs and achieving your objectives. Whatever your digital marketing requirements are, our firm is here to assist you.
Benefits of using LinkedIn advertising
Advertising on LinkedIn is different from advertising on any other social media network, including Facebook. LinkedIn is a professional social networking site where members may post their work experience, job title, skills, hobbies, and education – all of which might be beneficial to advertisers provided the audience they are targeting matches the criteria listed above.
The following are some of the advantages of using LinkedIn advertising:
You may target certain demographics or select groups of persons on LinkedIn, which helps you to be more precise in your marketing efforts. You may narrow down your target audience by job title, industry, gender, age, degree, location, and other factors.
Professional user base with more than 500 million members: With more than 500 million business professionals on our platform, you'll be able to maintain an active presence with a large number of professional users who may be interested in learning more about your company's products and services.
Increase brand awareness and visibility: By using a variety of advertising formats, you will have the chance to increase brand recognition and visibility among prospective workers, customers, and business partners.
Recruit potential workers and network with others in your industry by promoting events and conferences on LinkedIn. Because LinkedIn is a professional-oriented site, it is an excellent location to recruit potential employees and network with others in your area. When you're wanting to build your business and increase your sphere of influence via your targeted efforts, LinkedIn is a great resource.
Questions? We have answers.
What is LinkedIn Advertising?
LinkedIn advertisements is a business-to-business advertising network that is utilized by thousands of businesses. In addition, our LinkedIn Advertising Delaware firm uses this platform to promote for a variety of sectors. This covers e-commerce, health & beauty, wellbeing, and a variety of other areas of interest. LinkedIn advertising is a powerful tool for increasing your firm's reputation while also driving visitors to your company page and website. Businesses and professionals that wish to further their company or career objectives may be found on LinkedIn in large numbers. More over half of LinkedIn members have a bachelor's degree or above. As a result, your company will be able to target a more educated demographic. Because of the professional character of LinkedIn, it is probable that your adverts will be taken more seriously than they would otherwise be considered. The ideal platform for reaching decision-makers and high-level executives is available to you via this channel.
Why Advertise on LinkedIn?
LinkedIn advertising may help you access a more professional and educated audience since the platform has over 740 million members. LinkedIn is used by 94 percent of B2B marketers to promote their products and services. As a result, LinkedIn is one of the most widely utilized social networking networks by businesses to business (B2B). LinkedIn advertisements will be very beneficial to your organization, regardless of whether your aim is to attract new consumers, raise interaction rate, or increase your firm's brand recognition. LinkedIn advertising has the distinct advantage of being able to customize your pitch and reach out directly to your target group. This makes it simpler to establish a relationship with prospective clients and to raise awareness of the company. When you make an investment in LinkedIn advertising, you will be able to improve the trustworthiness of your company as well.
Because your organization's platform is the most widely utilized by Fortune 500 companies, convincing high-level executives and decision-makers to put their faith in your company may be difficult. But don't let it frighten you away from trying! You may be certain that VentCube has the knowledge, abilities, and expertise to steer your company in the correct path.
What is a LinkedIn Advertising Agency?
A LinkedIn advertising agency Delaware is a company that assists businesses like yours in the creation and posting of LinkedIn advertisements. There are so many different social media platforms and advertising options available these days that it is almost hard to become an expert in every one of them. Fortunately, our LinkedIn advertising agency, VentCube, is ready to assist your business with the necessary expertise, experience, and resources to design an efficient LinkedIn marketing campaign for your company. Our agency provides special LinkedIn tips and tactics to assist you obtain the best results possible for your company. We aim to assist your company in achieving whatever objectives it has set for itself, whether it is raising awareness or improving brand exposure, or increasing website traffic and leads. The campaigns will be monitored by our highly educated personnel, who will use the most effective tactics to reach your target audience.
How do I measure LinkedIn advertising campaign results?
Monitoring the performance of your marketing campaign is critical to determining its overall success and identifying areas where improvements are required to maximize its effectiveness for long-term effects.
When we examine the success of your social media campaign, we use data from LinkedIn Campaign Manager Insights, Google Analytics, and MarketingCloudFX, which is our own reporting platform, to make our conclusions.
Using data from all three sources enables our team to not only evaluate how well your company is doing on LinkedIn, but also to examine data from traffic that leaves the LinkedIn platform and either visits your website or becomes a lead for your company.
LinkedIn Campaign Manager Insights
By analyzing data, we can enhance the targeting and creativity of our ads on LinkedIn Campaign Manager Insights.
When evaluating data from LinkedIn, our team takes into account important performance factors like as impressions, clicks, click-through-rate, cost per click, lead form openings, InMail opens, and other similar measures of effectiveness. These measurements provide insight into the relevance of our advertisements in relation to our target audience.
Google Analytics
Any social media plan where boosting the quantity of visitors to your company's website is a main aim can benefit from using Google Analytics as a starting point.
When reviewing data collected after people have left the platform and visited your website, we look at traffic and conversion metrics such as the length of time spent on your page, sessions led by LinkedIn advertising, and form completions on your website, among other things.
Because you'll need to assess the essential aspects that will help you enhance the performance of your company, taking use of Google Analytics' broad data is critical to your success.
MarketingCloudFX
Was it ever brought to your attention that WebFX employs its own proprietary software to monitor the success of your campaign? Linked Campaign Manager Insights and Google Analytics are wonderful complementary tools for tracking and analyzing information on your website. Our software provides you with access to cutting-edge capabilities that assess and monitor information on your website.
Among the many important functions provided by our program are the following:
LeadManagerFX: Using this functionality, we can gather and organize all of the critical information about your leads, such as the referral source and campaign that generated the lead. The fact that we generated a lead from our efforts is obvious, but what is maybe even more significant is that we can go further into determining the quality of the leads generated by our campaigns.
Comapnies and industries represented by individuals that visit your site from a variety of referral sources may be evaluated using CompanyTrackerFX. This functionality is particularly useful for firms wishing to develop their existing business partnerships with other enterprises.
Should I use a LinkedIn advertising agency Delaware?
Partnering with an advertising firm to assist you in putting your LinkedIn advertising plan into action may be a good decision, particularly if you are unfamiliar with this social media site. Among the several advantages provided by a LinkedIn marketing agency are the following:
Assistance from specialists who get continual training and are knowledgeable about new features is available.
Assured compliance with LinkedIn's regulations and best practices over the course of your campaign
Pricing and deliverables that are transparent, so you know precisely how much you are paying for certain services.
Data and performance transparency to help you make educated choices about your business.
A superior communication strategy that opens the door to a conversation about the efficacy of your campaign
Reaching out to a qualified company that can provide you with top-tier LinkedIn advertising services will assist you in increasing the effect of your marketing efforts on this network.
How LinkedIn Advertising has improved
It's possible that you've heard that LinkedIn advertising doesn't offer many features in the past. The advertising platform on LinkedIn Business, on the other hand, has seen significant adjustments and improvements in recent years. Previously, marketers could only promote to a relatively broad audience, which made it difficult to get leads. LinkedIn now includes a tool that allows you to target people based on their job title, job function, geography, and other criteria. Customers couldn't see the status of their campaigns before to the adjustments, but now marketers can keep track of how their campaigns are doing. We handle all of the tracking for you here at our agency. By enlisting the assistance of our LinkedIn advertising firm to design, execute, and monitor your campaign, you can be certain that you will get the most out of your marketing dollars.