Instagram Influencer Marketing in Delaware
Instagram Influencer Marketing Delaware offer a valuable service to organizations looking to collaborate with influencers on social media platforms such as Instagram. In addition, they are a significant resource for organizations who are either time-strapped or lack the necessary expertise to operate influencer marketing initiatives internally. Throughout the influencer marketing process, they help clients with every step, including influencer research, influencer management, content development, as well as assessing and reporting on the campaign's success and failure.
Increase in organic traffic
Roni Deluz -

Naturopathic Doctor
"Highly Recommend Agency"
I recommend VentCube for any digital marketing. The team is very knowledgeable and always has a lot of creative ideas on how to get the most out of your campaign. They are also great to work with, they are kind, attentive, and willing to go above and beyond on any task you give them.
Increase in organic traffic
Greg Herring -

Chief Executive Officer
"They helped me with my SEO strategy"
I always find myself reaching out to VentCube when I need assistance with my digital marketing campaign. As the head of their digital team, they are experts in their field and I trust them implicitly. They helped me with my SEO strategy and came up with a unique plan that really paid off!
But don't just take our word for it
Is VentCube the best Digital Marketing Service Prodider? Let's ask our users and tech experts.
VentCube offers a reliable web design service with excellent customer service. It's easy to connect with support by chat and their staff is both friendly and helpful.
I would highly recommend Ventcube Internet Marketing. They are great to work with. The traffic to our website has increased thanks to their SEO program.
We at Kee Service were very impressed with the all aspects of our new website. We would highly reccomend VentCube to anyone looking to build a new website.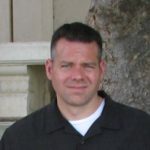 John Coakley
CCM Construction
Within six months, VentCube's SEO work catapulted our 'TP' product line into top page rankings. As a result, our business has reaped the rewards of the work VentCube provided and will continue providing on our future SEO needs.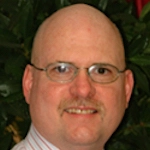 William Miller
- D.M.D. Dentist
It has been a pleasure working with VentCube. I appreciate your dedication to the projects that you and your team are on. It is nice from the customers stand point to be able to get in touch with you and your team and you guys always made yourselves available.
Mike Rigdon
Universal Automation
This was the first time I developed a web site so I couldn't have asked for a better or easier group to work with. The entire process from sales through development and launch was timely and extremely efficient. A fantastic experience all around!
Awesome, Awesome company!!! VentCube has been helping us for years. They created our website and have continually updated it and adjusted to our growing and changing company. They have increased our online presence in every area we take on. Recently we had some of our listings hacked. Found it on Saturday and everyone started working on it asap and by Monday morning it was all fixed in time for the workday. You can rest comfortably when Thrive is looking after you. Thanks VentCUbe team for everything you do for us.
Tom Focht
All Pro Door LTD

VentCube implemented some design aspects into our website, which I had wanted to try since the business was started. VentCube provided a team of relevant experts who worked with the email postcards that we send out, scheduling and design aspects for individual pages. During the development process, VentCube sent me working models, listened to my critiques, and made appropriate changes, explaining why certain elements were built as they were. VentCUbe has also helped me manage our pay-per-click advertising as well as handling our SEO.
Michael Arden
Elephants Remember
What is Instagram Influencer Marketing Delaware?
According to a poll conducted by Rakuten Marketing, 87 percent of respondents said that influencers had influenced their decision to make a purchase.
Influencer marketing Delaware is based on the concept of trust. The term "influencer" refers to a creator who publishes frequently on Instagram and has built up a following of individuals who are interested in the material they provide and who trust their judgment. Influencers are sought after by brands because of the authenticity they bring to the process of endorsing a company's goods or services.
Influencers are regarded as experts in their respective fields to varied degrees, whether it's box gardening, foreign travel, grunge fashion, parenting, business, or any of a plethora of other themes and subjects. Instagram influencers are able to smoothly include product endorsements and brand references into their post without it seeming like a commercial or advertisement.
As well as engaging their followers in dialogue via comments on articles or live broadcasts, influencers help them to develop true connections with their audiences. Creators that pay attention to the recommendations of their audience members, reply to queries, and respond to comments build a following of devoted followers who are eagerly awaiting their next posting.
When marketers connect with an Instagram influencer, they are able to take advantage of the strong relationships that the influencer has already established with Instagram users.
If you are looking for an Influencer marketing Company in Delaware, look no further than us! Ventcube provides an Influencer marketing Service in Delaware to help you reach your goals. Get a free quote or contact us today.
Have questions about our services?
Finding the Right Instagram Influencers for Your Brand
A digital marketing company will act broadly on fostering your online core circumstance. It can, and generally does, take many structures for your business.
An exceptionally compelling, customer-focused site permits you to highlight your image on the web with the help of a Digital Marketing Agency. In that case, Instagram Influencer Marketing Delaware will assist you with figuring out with the best partner which digital platforms and channels ought to be used to reach your optimal customers.
How to Find Influencers Natively on Instagram
A digital marketing company will act broadly on fostering your online core circumstance. It can, and generally does, take many structures for your business.
An exceptionally compelling, customer-focused site permits you to highlight your image on the web with the help of a Digital Marketing Agency. In that case, a digital marketing agency will assist you with figuring out with the best partner which digital platforms and channels ought to be used to reach your optimal customers.
Make a list of hashtags that are linked to your marketing Delaware objectives, goods, services, and brand. Organize your list by category. The more narrowly focused your search may be, the simpler it will be to locate Instagram influencers that are closely aligned with your business goals and goals. For example, a fitness business releasing a new line of women's apparel may use the hashtags #fitnessgear, #fitnessgearforher, #womensworkoutclothes, or #fitmom to promote their product. Try typing in your company's name as a hashtag as well if you haven't already. Here's where you're most likely to discover your most ardent supporters, who will also serve as some of your most valuable influencer partners.
Similar to searching for your own branded hashtags, checking through your own following list might reveal who your strongest supporters are. Review the comments on your posts, keeping an eye out for Instagram users who are active in the community. Pay close attention to any references of your brand name in the comments that include the hashtag @. As you did when looking for hashtags, go through Instagram users' content and profiles to identify relevant Instagram influencers to contact.
Narrowing Down Your Search
You may narrow down your search when you've discovered an Instagram creator you'd want to learn more about. Use their profile page and content to help you narrow down your search. Examine the following facts in their profile to determine whether or not they would be a suitable fit for your marketing Delaware campaign:
The amount of followers they have to determine whether they are on the same level as the influencer you are searching for.

The description in their bio, which provides you with an understanding of their emphasis, style, and tone

An influencer's bio contains a link that directs you to extra material and information about the influencer.

They may use the words collab, ambassador, or anything similar to suggest that they are interested in collaborating with businesses, such as (although expressed interest is not required)
Also, explore the creator's content to see what they normally post. Ask yourself these questions to narrow down your choices:
Is the creator's point of view aligned with your marketing Delaware objectives? Make careful to read the descriptions of their postings and determine whether or not their tone and style correspond to your company's ideals.

Is the tone of their descriptions lively and engaging?

Do they ask for feedback from their readers?

What level of engagement do followers have with the influencer? Do they leave comments often, and how relevant are the remarks to the content of the page?

What is the frequency with which the influencer answers inquiries and responds to comments, as well as the tone with which they do so?

Exactly which hashtags is the influencer employing? Are they comparable to the hashtags that your company would employ? Please keep in mind that influencers who use hashtags such as #ad, #sponsored, or #collab are familiar with working with businesses.
A creative influencer who pays attention to detail and creates visually attractive photographs and videos will draw more people to your business than a noncreative influencer. As you go through their Instagram feeds, seek for influencers who write interesting captions that are devoid of spelling and grammar issues, and who use effective hashtags in their photos. Images should be visually appealing and intriguing. Videos should have high sound quality, have subtitles for when they are not being played with sound, and pull the viewer in with intriguing visuals and content, to name a few recommendations.
Investigate as many features of the accessible Instagram influencers as you possibly can in order to identify the most appropriate one for your company and campaign. As a point of reference, the following are the top factors marketers look for in Instagram influencers, listed in descending order of importance, according to MediaKix
Quality of content

Target audience

Engagement rate

On-brand messaging and aesthetic

Budget

Location

Follower

count

Previous sponsorship performance

Buzzworthy or trending

Referral

Other
Important to note is that although some Instagram producers may look to be influencers, they are not in fact such. Some people inflate their follower count using inactive and phony accounts, while others manipulate their interaction rates by using bots who post comments on their behalf. Keep away from these individuals who create. Even while Instagram pushes down on artists who have artificially inflated followings, you can see the warning signals to prevent being a victim of fraud:
Fake followers have a tendency to follow a large number of people while having a small number of followers themselves. Look at their profile to see if they have any uneven numbers.
While you're there, have a look at their website. Fake followers only post a little amount of stuff. The majority of the material is uploaded during the first few days after the account's inception, after which it gradually diminishes.
Bots generally simply provide basic remarks, such as "Nice image," "Good work," or emoticons, and do not engage in conversation. Keep an eye out on the creator's post for spammy, illiterate, or irrelevant comments. If you see a trend, it's likely that the author has a large number of phony followers, and you should move on to another influencer.
Profiles on bogus accounts may be hidden, empty, or cloned from legitimate ones. Profiles without a profile image or with a stock photo are both red signs to be on the lookout for. Profiles that include little or no biographical information are also included in this category.
Instagram Influencer Marketing Delaware Tools
The use of an influencer marketing platform automates the process of finding influencers. For example, a platform like VentCube Discovery provides you with access to a database of millions of influencers. You can use its powerful search tools to filter through and locate the ideal influencers for your company in a fraction of the time it takes to do a native search on the platform itself. The amount of time spent locating critical information, such as the rapid calculation of engagement rate, false follower ratio, and the proportion of sponsored content, is also significantly decreased.
Some influencer platforms can assist you in the management of your influencer campaigns from start to finish. Influencer marketing Delaware systems that provide a comprehensive range of services, such as VentCube Unity Suite, take care of everything from identifying the most appropriate influencers to reaching out to them, drafting contracts, and processing payments. They also provide as a central point for creating and delivering content across different social media networks, as well as for tracking and assessing campaign results.
Influencer discovery is a step of influencer marketing that may be assisted by a platform such as VentCube Discovery. Here's what you can anticipate from VentCube Discovery when it comes to finding the ideal Instagram influencers:
Instagram influencers may be found using detailed search capabilities that group them according to industry, follower size, influencer demographics, and audience demographics. If you're searching for a nano-influencer who's a gourmet who resides in Seattle and has a large number of Spanish-speaking followers, you may quickly get a suitable list by selecting the appropriate options.
The use of dynamic tags that not only search for relevant hashtags, but also scan Instagram creators' descriptions and complete content for relevant keywords that match your campaign is recommended.
Visual search tools that scan Instagram photographs for search terms you enter like as geography, brand mentions, and keywords relevant to your campaign are available via Instagram's visual search function.
You may create custom lists that allow you to quickly organize influencers according to campaign, industry, people you might want to collaborate with in the future, and so on.
Influencers' detailed profile information, which goes beyond the short information provided on their Instagram profile, is entered into the platform. You'll be able to learn more about their history, engagement, and post activity, as well as browse and search through recent Instagram content they've shared with you.
Data and insights about an influencer's audience that include demographics as well as the kind of material that an influencer's audience is most likely to interact with.
Influencer platforms are offered on a subscription basis, allowing you to utilize them for as long as you need them to be effective. While other systems only operate with Instagram influencers or influencers from one or two social media channels, with VentCube Discovery, you'll be able to locate influencers from a variety of social media networks. It becomes even more cost-effective to use the platform when growing your influencer marketing Delaware campaign across social media and blogs as a result of these changes.
How to Measure the Performance of Your Instagram Influencer Marketing Delaware Strategy
KPIs make your objectives quantifiable, allowing you to not only follow the development of your campaign, but also determine how effective it was at the end of the campaign's lifespan. Alternatively, how successful it isn't and what has to be changed in the middle of the campaign or for your future campaign.
As an example, if the aim of your Instagram influencer marketing Delaware campaign is to enhance brand recognition, specify how you will do this. Whether you want more brand mentions on Instagram or more brand hashtag usage on Instagram, create a goal for yourself. Begin with where you are and work your way up to where you want to be. Consider the following examples of Instagram key performance indicators (KPIs) as you determine which will best assess the objectives of your campaign:
Followers, likes, shares, brand mentions, and hashtag use are all indicators of social engagement and reach.
The following websites get traffic from Instagram: Views, unique visitors, and clicks are all metrics that may be measured.
Search interest includes: searches for your brand name, organic or sponsored clicks from search results, and other similar terms.
Mentions or links in the media: citations or links from the press
The proportion of comments, likes, shares, and saves received by each follower is referred to as the engagement rate (calculate on Instagram by dividing the total engagements by follower count, multiplied by 100)
Comments that are encouraging, pertinent to the issue, participatory, or personal are considered positive.
Negative comments: remarks that are critical of your brand, product, or service, and that may be utilized to better your content or campaign are welcomed.
Positive and negative comments about your brand may be tracked via mentions made by Instagram users of your brand.
Product page views are the amount of traffic that comes to your website before, during, and after the introduction of a product.
Trials have begun: if you are giving a free trial, how many individuals will take advantage of this opportunity?
Product sales are as follows: monetary gain resulting from the selling of your goods
Signups or new followers to your Instagram account are examples of leads created.
 
Additional Key Instagram KPIs
The conversion rate is the proportion of visitors that arrive to your website via Instagram and complete an activity, such as making a purchase or installing an app, according to Google. If you have 1,000 visitors from Instagram and 100 of them fill out a lead form, your conversion rate is 10%, according to Google Analytics.
Follower growth: An rise in the number of people who follow your business's Instagram account might suggest that your influencer campaign is having a positive impact on your company's brand recognition and reputation.
Reach: The number of individuals who have seen the sponsored content provided by your influencers is referred to as reach. The most straightforward way to quantify this is via the usage of hashtags on Instagram. For each Instagram account that has used your campaign hashtag, add the amount of followers they have. This will give you an idea of the possible reach.
Referral traffic: This is a metric that measures the amount of traffic that arrives to your website as a direct consequence of your influencer's sponsored content being shared on social media. In order to build trackable links from your Instagram bio or micro site, you must utilize a UTM tool, which is not supported by the platform. Alternatively, you may use Google Analytics to analyze how much traffic is flowing to your site from Instagram in its social network referral area. Check the Website Clicks section of Instagram Insights — the app's in-app analytics tool — to see how many people visited the website linked in your bio.
Define Instagram Category Benchmarks
The majority of firms are concerned with Instagram engagement rates since it indicates how engaged customers are in your brand's products or services. It also has an impact on brand loyalty, sales, and other important considerations. You may examine engagement rates on Instagram Insights (both for your business and for your influencers) by entering the hashtag. Use the following as a reference to determine engagement rate benchmarks for each post on Instagram using the following metrics:
Instagram has a low engagement rate, with fewer than 1 percent of posts being engaged.
The average engagement rate for Instagram posts is 1–3.5 percent.
Instagram posts have a high percentage of interaction (3.5–6 percent).
The engagement rate for Instagram posts is really high: more than 6 percent.
On Instagram, engagement rates differ depending on the sector. To keep track of how your brand's influencer campaign is doing on Instagram, use the following benchmarks:
Instagram Engagement Rates
Average engagement rates per post by industry (2020)
Higher education: 3.57 percent
Sports teams: 2.33 percent
Nonprofits: 1.75 percent
Influencers: 1.67 percent
Financial services: 1.42 percent
Tech and software: 1.31 percent
Alcohol: 1.22 percent
Food and beverage: 1.18 percent
Hotel and resorts: 1.03 percent
Media: 0.95 percent
Home decor: 0.77 percent
Fashion: 0.68 percent
Health and beauty: 0.68 percent
Retail: 0.67 percent
Questions? We have answers.
How To Defining Your Instagram Influencer Budget?
Influencer marketing Delaware doesn't have to be pricey in order to be effective. In general, you should anticipate influencer fees to climb as the number of followers on a social media account increases. Influencers with smaller follower numbers may be more willing to take free items or services as compensation, so keep this in mind when planning your budget. In other cases, an influencer may charge a fixed fee, or pay may be negotiated depending on the amount of leads or sales the influencer creates.
What is Influencer Marketing Delaware Goals for Instagram?
Instagram influencer charges are also different depending on the sector. Influencers in the fields of food, photography, and modeling tend to charge higher prices on Instagram, while influencers in the fields of travel, music, and lifestyle charge lesser rates. Influencer Marketing Hub's research on Instagram influencer fees per post in 2020, however, will offer you a broad indication of what to expect in terms of influencer pricing.
Nano-influencer: $10–$100
Micro-influencer: $100–$500
Mid-tier influencer: $500–$5,000
Macro-influencer: $5,000–$10,000
Mega-influencer: $10,000+
Celebrity: The rate varies, but it can be $1 million or higher
How To Determine Your Budget?
Take into consideration the amount of posts you anticipate an influencer to generate as well the duration of your collaboration when deciding your budget. Consider how much time and effort the influencer will have to devote to the various types of posts they will be creating — for example, a picture vs a narrative versus a livestream, and so on. Additionally, think about the degree of accountability and participation you anticipate from competitions, taking over your Instagram account, or replying to comments. Production expenditures, such as travel and lodging for an event, may also be a factor in your budget.
What is Engagement Rates?
Also, expect to pay extra for Instagram influencers that have better interaction rates than the average user on the platform. The greater the percentage of engagement, the more real and intimate the conversation between the influencer and their followers is likely to be. A high level of involvement is beneficial to your brand. Look at what you can anticipate from Instagram influencers in terms of engagement rates on a regular basis:
Influencers with 1,000 or fewer followers: 8 percent (above average)
Influencers with fewer than 10,000 followers: 4 percent (very high)
Influencers with 100K or fewer followers: 2.4 percent (average)
Influencers with more than 100K followers: 1.7 percent (low)
How To Building an Instagram Influencer Marketing Delaware Strategy?
In order to get your Instagram influencer marketing plan off the ground, you must first identify your objectives and understand the demographic you want to reach. These will serve as the foundation for the remainder of your campaigns, which will include determining what sort of Instagram material to employ and identifying the most appropriate Instagram influencers for your company.
What is Influencer Marketing Delaware Goals for Instagram?
Every marketing effort should be quantifiable, and identifying your objectives is the first step towards achieving this. Was there anything specific that your company hoped to accomplish via Instagram influencer marketing? Do you want to boost the amount of people who know about your company? Do you want to broaden your audience, increase website traffic, or introduce a new product? Instagram promotions, for example, are extremely effective for the following:
Increase your company's brand recognition.
Increase your number of followers and interaction.
Increase the number of click-throughs.
Sales and leads should be generated.
Increase the number of conversions.
Increase public knowledge of the event.
Promote the debut of a new product.
Increase the number of customers who return.
Improve the image of your company.
Increase the number of product reviews.
App downloads should be encouraged.
How To Defining Your Audience?
Even while you most likely already know who your brand's target audience is, you should continue to deepen your understanding of them with each Instagram influencer marketing Delaware campaign that you launch. In light of your marketing objectives, which part of your target audience can most effectively assist you in achieving your objectives? Knowing who you're aiming for can help you identify influencers who have the same target demographic as you — allowing you to see who has an impact on their purchasing choices. You'll also have a better understanding of what your target audience need and desires from you. To narrow down your campaign's target audience, ask yourself the following questions:
What are the demographics of the brand persona that will most likely aid in the achievement of the objectives?
What are the demographic characteristics of the brand persona that will most likely aid in the achievement of the campaign objectives?
What are the hobbies and interests of your target market?
What is the stage of life of your target audience?
What are the habits and behaviors of your target market?
These specifics should be refined so that your brand character is well defined and true. This will assist you in selecting the most appropriate influencers to ensure the success of your campaign. Furthermore, as the campaign gets underway, it will be easier to communicate your expectations to your influencers and vice versa.
How To Planning an Instagram Influencer Marketing Delaware Campaign?
As soon as you've built the groundwork for your strategy by determining your objectives and target audience, you can schedule the launch of your campaign as well as its duration. While some campaigns may continue forever, others, such as product launches or event promotions, may be limited in duration. Being aware of when a campaign is coming to a conclusion helps your marketing team keep focused on the objectives and be able to gauge overall performance — and then apply what they've learned to the next campaign.
Determine the sort of material you would want your influencers to publish on Instagram as well as the frequency with which they should post. These should be in line with your marketing objectives and intended audience. Look at the following five instances of how you can leverage Instagram influencers to your advantage:
Branded content (sponsored posts)
Contests or giveaways
Product Reviews
Influencer takeovers
Remember to include information regarding the Federal Trade Commission's standards when establishing influencer contracts for Instagram. Content that has been sponsored must be clearly identified as such. This increases openness for customers while also shielding both the business and the artists from legal repercussions.
How To Instagram Influencer Outreach?
Once you've compiled a list of Instagram influencers with whom you're interested in collaborating, the next step is to reach out to them and explore the possibility of marketing Delaware your company together.
1. Build a Relationship
Begin by getting to know the person who will be influencing you. Understand their content, follow their Instagram account, and interact with them by leaving comments and like their pictures on the social media platform. You should do this two to three weeks before contacting out to ensure that you have already established a rapport when you do seek out. Investing the necessary time in developing a connection allows you to learn how receptive they are as well as their response to your brand. As a bonus, it lays the groundwork for a better and more successful cooperation in the future.
2. Choose a Contact Method
You may contact influencers directly using the Instagram app's direct messaging feature (DM), through email, or through an influencer platform. Some influencers include their email address as part of their profile. If they do not have an email address, you may contact them and ask for one. To send a direct message to an influencer, touch or click the Message button on their profile on either a mobile or a computer.
An influencer platform makes it simple for you to communicate with influencers on the platform and to stay in touch with them once you have established contact. It has the advantage that creators that you discover on influencer platforms have joined up with the service and are anticipating businesses to contact them as a result of their efforts.
3. Send a Pitch
It is important that your first interaction with an influencer be straightforward, quick and tailored. You should avoid the temptation of using an impersonal template that makes your email or direct message seem spammy. Fill in the blanks with one or two things that you admire about their Instagram account and why you'd want to collaborate with them in particular. Justify your letter's purpose by including a call to action that will compel your recipient to reply.
4. Follow Up
If the influencer answers with a "no thank you," congratulate them and wish them well, or encourage them to get in touch with you whenever they have a question. If they answer positively and express an interest in discussing a partnership with you, provide them with detailed specifics and expectations about the campaign. Include an offer of pay as well as non-monetary perks in your proposal. Some influencers will charge a set fee for their services. Accept or discuss them until you come up with a proposal that everyone can agree on.
In the event that you do not get a response from the influencer within two or three days, send another email or direct message, or send a DM asking them to check their email box. After an extra two to three days have elapsed, you may send a second follow-up email to the recipient. However, you might consider trying again for another campaign at a later time to minimize the appearance of spamming your subscribers.
Influencer marketing is really just getting started on Instagram, according to the platform. When it comes to employing influencers on the network, the possibilities are unlimited, particularly as the platform continues to introduce more social commerce capabilities. Instagram influencer marketing, regardless of the size of your company, may propel your marketing Delaware approach to new heights.
What is an Instagram influencer marketing Delaware agency?
Currently, Instagram has more than 1 billion monthly users, making it one of the most popular social media platforms available. It is especially significant for businesses who are targeting a younger clientele. It is used by many influential people on a regular basis. Because of its visually appealing nature, it is ideal for product advertising. Instagram influencers may help brands promote their goods by collaborating with them. Influencer marketing services may be a great resource for these companies in their efforts to reach their target audiences. They help businesses with influencer identification, influencer management, content development, as well as assessing and reporting on the performance of a campaign or marketing Delaware campaign strategy.
What is an Instagram agent?
Depending on whether you are an influencer or a business, there are two sorts of Instagram agents to choose from. An Instagram talent agency often works with influencers, assisting them in finding appropriate businesses to represent and then assisting them in managing the campaign from the influencer's perspective. An Instagram advertising agency is a company that assists companies in the creation and management of their Instagram advertising campaigns. Both sorts of Instagram agents assist their customers in the process of influencer marketing by facilitating the procedure for them.
How many followers do you need to be an influencer on Instagram?
It is not necessary to have a large following on Instagram in order for others to consider you an influencer. The most important requirements are to establish oneself as an authority in a certain field and to develop a loyal following of people who like your writings. Micro-influencers, who have between 1,000 and 50-100,000 followers on Instagram, are one of the most popular forms of influencers on the platform. You do not need a large following to be noticed by marketing agencies; instead, you just need followers who are interested in the items that the marketing agencies' clients are promoting.
Who is the highest-paid influencer on Instagram?
Kylie Jenner is the most well-paid Instagram influencer in the world. She has gotten $1.2 million in compensation for a single job. Ms. Jenner is, without a doubt, a celebrity influencer who is most known for her endorsements of high-end fashion and cosmetics companies. Her Instagram account, of course, allows her to be quite picky when it comes to promoting brands via influencer marketing Delaware. Any company wishing to collaborate with her would almost certainly need to hire a top Instagram advertising agency, provide a product that she would be interested in, and have a lot of money.
How do I become an influencer agent?
The following are the actions you should take before establishing yourself as an influencer agent:
1. Research the influencer marketing Delaware sector as much as you can - start by reading all of the entries on the Influencer Marketing Hub.
2. Concentrate your efforts at first on a single specialty. Communicate with everyone you know who is interested in that subject and has more than 2,000 followers on Twitter. You may eventually branch out into other niches.
3. Establish a network of contacts.
4. Consider collaborating with an influencer platform to assist you in identifying new influencers for future client projects.