Influencer Marketing Agency in Delaware
We bring your brand's story to life by harnessing the power of genuine connections with your customers.
We assist brands in engaging with and activating their target audiences around the world through the use of strategic and creative influencer marketing strategies in Delaware.
We use our unique and long-standing expertise to establish the most authentic connection possible between a brand and an influential person. We then develop and implement these strategies in order to increase the reach of your brand story on a large scale.
Increase in organic traffic
Roni Deluz -

Naturopathic Doctor
"Highly Recommend Agency"
I recommend VentCube for any digital marketing. The team is very knowledgeable and always has a lot of creative ideas on how to get the most out of your campaign. They are also great to work with, they are kind, attentive, and willing to go above and beyond on any task you give them.
Increase in organic traffic
Greg Herring -

Chief Executive Officer
"They helped me with my SEO strategy"
I always find myself reaching out to VentCube when I need assistance with my digital marketing campaign. As the head of their digital team, they are experts in their field and I trust them implicitly. They helped me with my SEO strategy and came up with a unique plan that really paid off!
But don't just take our word for it
Is VentCube the best Digital Marketing Service Prodider? Let's ask our users and tech experts.
VentCube offers a reliable web design service with excellent customer service. It's easy to connect with support by chat and their staff is both friendly and helpful.
I would highly recommend Ventcube Internet Marketing. They are great to work with. The traffic to our website has increased thanks to their SEO program.
We at Kee Service were very impressed with the all aspects of our new website. We would highly reccomend VentCube to anyone looking to build a new website.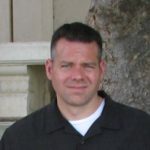 John Coakley
CCM Construction
Within six months, VentCube's SEO work catapulted our 'TP' product line into top page rankings. As a result, our business has reaped the rewards of the work VentCube provided and will continue providing on our future SEO needs.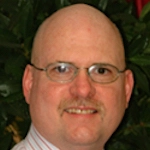 William Miller
- D.M.D. Dentist
It has been a pleasure working with VentCube. I appreciate your dedication to the projects that you and your team are on. It is nice from the customers stand point to be able to get in touch with you and your team and you guys always made yourselves available.
Mike Rigdon
Universal Automation
This was the first time I developed a web site so I couldn't have asked for a better or easier group to work with. The entire process from sales through development and launch was timely and extremely efficient. A fantastic experience all around!
Awesome, Awesome company!!! VentCube has been helping us for years. They created our website and have continually updated it and adjusted to our growing and changing company. They have increased our online presence in every area we take on. Recently we had some of our listings hacked. Found it on Saturday and everyone started working on it asap and by Monday morning it was all fixed in time for the workday. You can rest comfortably when Thrive is looking after you. Thanks VentCUbe team for everything you do for us.
Tom Focht
All Pro Door LTD

VentCube implemented some design aspects into our website, which I had wanted to try since the business was started. VentCube provided a team of relevant experts who worked with the email postcards that we send out, scheduling and design aspects for individual pages. During the development process, VentCube sent me working models, listened to my critiques, and made appropriate changes, explaining why certain elements were built as they were. VentCUbe has also helped me manage our pay-per-click advertising as well as handling our SEO.
Michael Arden
Elephants Remember
What is an Instagram influencer marketing agency in Delaware?
As with traditional advertising, some businesses prefer to manage their Instagram influencer marketing campaigns in-house, while others prefer to partner with an advertising agency, as they have in the past with traditional advertising. An Instagram influencer marketing agency Delaware, as the name suggests, is a specialized agency that works with brands who wish to use influencer marketing on Instagram. Instagram influencer marketing agencies can be found in a variety of forms, including blogs, podcasts, and videos. Instagram has risen to become the most popular social media platform for influencer marketing in recent years. The creation of campaigns, the identification of influencers, and the execution of campaigns are all handled by specialist Instagram agencies, which are paid by the brands.
If you are looking for an Influencer marketing Company in Delaware, look no further than us! Ventcube provides an Influencer marketing Service in Delaware to help you reach your goals. Get a free quote or contact us today.
Have questions about our services?
We are the experts in the field of influencer marketing.
Find out more about our Full-Service Advertising Agency Delaware.
Set KPIs
What are your long-term objectives and goals? What do you hope to accomplish with the money you've set aside for Influencers and social media? Which core markets are you referring to? We will tailor your Influencer Marketing Campaign to your company's vision, mission, and achievement of the objectives you have set.
Target Audience
What are the characteristics of your target customers in terms of gender, age, and market? What are their areas of interest? What social media platforms do they use? Using our influencer marketing agency's Delaware assistance, you can develop personas that will be used to create influencer marketing campaigns that will reach the appropriate target audience.
Influencer Identification
Our influencer marketing agency Delaware will be able to match your target audience with the most relevant influencers in your industry.. We provide our clients with complete access to the influencers' target demographics, allowing them to determine which influencers are the most appropriate for their Influencer Marketing Campaigns.
Contracting Influencers
The relationship between you and an Influencer must be governed by a legal agreement in which both parties are aware of their respective rights and obligations. We will see to it that each Influencer who will be a part of your Campaign signs an agreement and commits to the deliverables, and we will handle the rest.
Content Creation
The success of any Influencer Campaign cannot be solely dependent on the Influencers' following; you must also consider how to engage with their followers in the most effective way possible. We will assist you in developing concepts and content that will compel the Influencers' followers to engage with you.
Tracking Results
When it comes to determining the success of an Influencer Marketing campaign, tracking results is the most important step to take. We will put tracking pixels and tools in place that will provide you with extensive reporting and tangible metrics for any of the activities that you participate in with us.
Types of influencer marketing in delaware
Influencer marketing agency are available in a variety of shapes and sizes, and they can assist brands in a variety of different marketing areas depending on their requirements. These organizations are as follows:
Recruitment entails identifying and vetting influencers who are appropriate for your brand's target audience.
Increased revenue from data-driven performance marketing and media buying while also analyzing and reporting on marketing campaigns' results.
assists with content creation and in-house production in a creative capacity
If your brand requires influencer marketing, you will need to collaborate with an influencer marketing agency Delaware that can provide the support and expertise required to run a successful influencer campaign on your behalf. 
Influence Marketing that Drives Real Results
We Wrote the Book
In addition to being the co-author of Influence Marketing: How to Create, Manage, and Measure Brand Influencers in Social Media, Sam Fiorella is also a marketing professor at a number of schools and institutions around North America, where he teaches marketing classes on influence marketing.
Start with Your Customer (Not Celebrities)
Put the consumer, not the influencer, at the core of your strategy, and your influence marketing will be more effective. The "4 Ms" of Influence Marketing are: create, manage, monitor, and measure. We'll help you turn Influence Marketing from a "nice-to-have" activity into a successful strategy by teaching you how to master these skills.
IM Campaign Strategy
Before creating bespoke impact marketing programs for our clients, we spend the necessary time identifying and tracking buyer profiles as well as the motivations of prospective and existing consumers.
Influencer Identification
The ideal sorts of influencers for your plan will be identified, including Mega, Macro, Micro influencers, Advocates, Referrers, and/or Loyalists, all of whom have the ability to impact purchase choices and influence dialogues with your customers and prospects.
Reporting & ROI
Reach, community development, sentiment, revenue, and customer lifetime value are all important and interconnected variables that our sophisticated reporting tools and protocols track.
Activate Your Networks
STRATEGICALLY & EFFECTIVELY
Contrary to popular belief, influencer marketing is a sort of performance marketing. We bring our challenger attitude to the table by going beyond generic objectives to develop an influencer marketing plan that prioritizes your key business objectives while also being targeted to your target audience's preferences.
Unlimited Influencer Pool
Unlike other networks, we are not connecting to a pre-defined network that may or may not be appropriate for your sector or target demographic. Instead, we handpick the most appropriate partners for your brand and cultivate partnerships that will have a positive influence on your company.
Audience Selection Scoring
Identifying your desired audience and pairing your business with influencers that have the appropriate experience, visibility, awareness, and potential to reach new audiences are some of the methods we use to identify the correct fit.
Partnerships Of Every Size
Influencers come in many forms and sizes, and we can assist you in determining what size audience you need to achieve your objectives. We work with influencers of all levels, including nano, micro, mid, macro, and celebrity influencers, among others.
Comprehensive Reporting
Influencer marketing has a quantifiable impact on the bottom line. We assist partners in demonstrating their worth by tying their objectives to precise, quantifiable KPIs and measuring their progress toward those goals.
Maximizing Success
THROUGH CHANNEL INTEGRATION
Because influencer marketing is all about building excellent connections, it's no surprise that we like collaborating with clients across all channels to achieve maximum success.
Content Marketing
Increase the effectiveness of your advertising by include new assets and promoting additional content efforts.
Paid Search
Bring in new visitors to your website who may then be nurtured via retargeting campaigns.
Paid Social
Influencer assets should be used in brand advertisements, and their profiles should be leveraged for boosted content or whitelisting advertising.
Email Marketing
Make use of assets in your email marketing to increase your list's visibility and hence its size.
SEO
Incorporate high-quality page content into influencer marketing campaigns while weaving keyword and landing page priorities into the mix.
Affiliate Marketing
Combine the effectiveness of both tactics with the participation of influencers who are also affiliates.
Questions? We have answers.
Why work with an influencer marketing agency in Delaware?
While some influencer marketing agencies Delaware choose to specialize in specific channels or industries, the best influencer marketing agencies should have extensive knowledge and experience across a wide range of social media platforms and areas of interest, as well as the ability to work with brands and influencers of all sizes. It is their responsibility to connect companies and influencers in a more selective manner than AI matching, which is provided by certain paid platform providers. Numerous influencer marketing organizations have a database of trustworthy influencers with whom they collaborate, and they can offer professional research and evaluation to help brands achieve their awareness and conversion objectives via influencer marketing.
What do influencer marketing agencies do?
Influencer marketing companies are approached by brands with a brief, requesting that they develop a campaign that would increase conversions, traffic, downloads, and/or exposure by collaborating with influencers. Once appointed, the agency Delaware would be responsible for the following:
Make a plan for your creative and content approach.
Make a timetable for the campaign's progress.
Discover useful information about the brand, competition, industry, and target audience.
Identify and pick the most relevant Influencers for the brand and campaign from a pool of candidates.
Reach out to the decision-makers, brief them, and hire them to do the work.
Manage the influencers and collaborate with them on the creation of content.
Report on the campaign's overall success measures.
How do influencer marketing agencies make money?
An influencer marketing firm would normally charge a monthly management fee in exchange for handling their client's influencer campaign on a consistent basis. They may charge a flat fee or a percentage of the total cost for certain campaigns. In certain circumstances, the amount of the agency fee may be determined by the number of positions that are necessary. Because each influencer marketing campaign is unique, firms may charge differently for each campaign based on the specifics of the campaign. A typical monthly fee for an influencer marketing campaign is between $1,000 to $18,000, depending on the scale and complexity of the campaign in question.
Is influencer marketing effective?
Influencer marketing, whether you partner with an influencer marketing firm or handle your campaign yourself, has the potential to be a very powerful marketing medium for your company. Our Influencer Marketing 2020 Study revealed that the Influencer Marketing Industry was predicted to expand to around $9.7 billion in 2020, according to our findings. The average earned media value for $1 invested grew to $5.78, an increase over the previous year. Influencer marketing is seen to be a successful method of marketing by 91 percent of those who responded to the poll.
Why does influencer marketing matter today?
It is not appropriate for every business to use influencer marketing.
Here are three things to ask yourself to determine whether or not influencer marketing is right for your company:
Is your product or service appealing to a large number of people?
Do you have a social media presence for your company?
Are there any significant influencers in your target market that you should know about?
In her opinion, there are five reasons why your company should not neglect influencer marketing, according to influencer Amanda Claesson.
Your brand's influence over customers and influencers is eroding.
Consumers place a high value on suggestions from influencers.
Influencers have shifted from being superstars to becoming opinion leaders.
The ongoing expansion of social media platforms.
Ads are being blocked by users.
Furthermore, the benefits of working with influencers also include:
Influencers get to know their target audience on a personal level, unlike other types of marketers.
You have the ability to expand the reach of your brand.
It is possible to reuse material created by influencers.
It has the potential to be less costly than conventional marketing methods.
What are the benefits of influencer marketing?
Here are six significant benefits to using influencer marketing:
Builds trust in a short period of time.
Increases the amount of people who know about your brand.
It contributes to the development of your content strategy.
Effectively reaches your target audience.
Your audience will appreciate the tremendous value you provide.
Establishes successful collaborations.
What are the risks of influencer marketing?
Here are six risks of influencer marketing, and how to avoid them:
Instagram influencer engagement is at an all-time low – focus on working with micro or nano influencers to increase your chances of success.
Partner with relevant influencers that have genuine ties to your business. Inauthentic collaborations and content will not succeed.
Strict Federal Trade Commission standards – Concentrate on providing information that is both appealing to audiences and compliant with FTC laws.
Relationships with problematic influencers are best ended by incorporating a morals clause in any contract with that person or organization.
Follower farms are made up of fictitious accounts — When selecting an influencer, pay less attention to follower numbers and more attention to the quality of interaction.
Implications for ethics – Treat influencers as individuals, not as commodities.
How much does influencer marketing cost?
A social media post by an influencer is, in essence, an advertising for the brand. So, how much do influencers price for that particular advertisement?
According to recent reports, influencers on the following platforms will charge on average the following fees:
Facebook influencer pricing: $25 per 1000 followers
Instagram Influencer pricing: $10 per 1000 followers
Snapchat Influencer pricing: $10 per 1000 followers
YouTube Influencer pricing: $20 per 1000 followers
Note: Due to the fact that influencers are not required to disclose their costs, these are simply educated guesses.
The one cent per follower rule, often known as the $100 per 100,000 follower rule, is a widely used way by many marketers to estimate the effect of social media influencers on their brands. However, although this is not a hard and fast rule, it provides an excellent beginning point from which to build a financial plan.
Rates for social media influencers are often quite variable and take into consideration the following factors:
The quantity of followers and admirers that the influencer has at their disposal.
The quantity of interaction that their postings often get is impressive.
The advertisement's compatibility with their brand and following is important.
You may have as many posts as you wish.
The format of the post, for example, a picture, a video, or an audio file.
The amount of work required from the influencer — for example, do you offer the image/video, or do they produce it themselves.
Where the post will be promoted may be found here. What, for example, is the likelihood that it will just be on the influencer's account? Are you re-posting it somewhere else? Are you putting it to use in other endeavors?
How much should you pay influencers?
Due to the fact that influencers range from average users to well-known superstars like Kim Kardashian, there is no magic formula or clear-cut answer to how much to pay an influencer. However, there are several elements that impact the price range of an effect, such as:
Social platform
Following
Engagement
Popularity
When assessing the cost of a campaign, agencies, marketers, and even influencers themselves follow a set of rules that are well defined.
Instagram: Instagram is a cost-effective platform, with an average price of $1,000 per 100,000 followers, making it a good value. Here are a few examples of typical costs for Instagram influencers on the platform:
$75 – $300 per post, per 3,000 – 15,000 followers
$300 – $600 per post, per 15,000 to 50,000 followers
$600 – $800 per post, per 50,000 – 100,000 followers
$800 – $2,000 per post, per 100,000 – 150,000 followers
$2,000 – 4,000 per post, per 150,000 – 250,000 followers
Facebook:
Influencers on Facebook often charge approximately $25 per post per 1000 followers, according to a recent study. The following are the typical costs for Facebook influencers:
$250 per post, per 10,000 followers
$2500 per post, per 100,000 followers
$25,000 per post, per 1,000,000 followers
Twitter:
Twitter has the lowest influencer marketing expenditures, with an average of $2 per post per 1000 followers, making it the most cost-effective platform. The following are some examples of potential compensation for a Twitter influencer:
$20 per post, per 10,000 followers
$200 per post, per 100,000 followers
$2,000 per post, per 1,000,000 followers
YouTube:
It costs on average $20 each video for every 1000 followers for a YouTube influencer to be successful. Influencers with a large following (over a million followers) on the other hand, are more likely to charge more than this.
Snapchat: The average fee for a Snapchat post is $10 per 1000 followers, with a maximum charge of $100. The pricing approach on Snapchat, on the other hand, is a little different since a user's follower count is kept secret, and you can only see the number of times their Snapchat Story has been seen.
What is the ROI of influencer marketing?
It is not always easy to assess the return on investment (ROI) of influencer marketing campaigns. According to findings of an influencer marketing initiative for Silk Almond Milk conducted by Nielsen Catalina Solutions and TapInfluence, the following was discovered:
Households that were exposed to influencer marketing bought 10 percent more Silk goods than the control group, according to the research.
When compared to the control group, every 1000 persons who saw the influencer marketing bought $285 worth of Silk items.
After 12 months, the ROI of blog postings alone (excluding social marketing) is 11 times greater than the ROI of banner advertisements.
In addition to the pure ROI, the program created three other wins for White Wave Foods:
Since the study's conclusion, the firm has received more than 1.2 million more impressions, the majority of which have come via organic SEO and Pinterest.
The software has a great deal of reusability possibilities. With the help of influencers, Silk now has a treasure trove of material that they can (and are) distributing on their own social media platforms.
Because the "creative expenses" are borne by the influencers themselves, it is quite affordable to implement an influencer marketing campaign such as this one.
Should you hire an influencer marketing agency in Delaware?
Here are the pros and cons of hiring an influencer marketing agency:
Pros:
Creating Partnerships - Influencer marketing organizations can assist businesses in identifying and engaging with the appropriate influencers for their brand image and advertising campaign.
Experience — Influencer marketing companies stake their reputation on the success of their efforts, which must be well-executed and powerful.
Cross-platform management — The most successful influencer marketing organizations run campaigns that are successful across all social media platforms.
Expertise - Influencer marketing organizations provide experienced advise on both the big concerns and the finer details that may help businesses achieve their campaign objectives to the greatest extent possible.
Managing campaigns — Influencer marketing organizations handle and monitor a campaign from its inception to its conclusion, providing recommendations on amplification and optimization.
Agencies manage influencers by identifying and vetting them, informing them of critical criteria and deadlines, and advising them on best practices for campaign success.
Consent Agreements - Influencer marketing organizations create agreements that specify the responsibilities of brands and influencers as well as the licensing, copyright, and reuse restrictions in addition to other critical content and relationship requirements.
Indicators of success - Established influencer marketing organizations may present historical campaign examples that demonstrate their ability to reach key performance indicators (KPIs) and generate a return on investment (ROI) (ROI).
Data — Skilled agencies may include crucial indicators into campaigns, such as campaign hashtags, unique URLs, and promotional codes, in order to measure participation more precisely and efficiently. Aside from that, they are skilled in accurately deciphering and extrapolating key insights from campaign analytics in order to better inform and boost campaign ROI as a result.
Cons:
Influencer marketing companies do not work with conventional celebrities, as seen by their rosters. They mostly deal with macro-influencers (those with more than 100,000 followers) and micro-influencers (those with 1,000-100,000 followers), who have smaller but more focused audiences than popular superstars, according to their website.
Machine learning and artificial intelligence — The majority of agencies are focused on hand-picked partnerships and tailored campaigns, which aren't always the ideal alternatives for businesses that don't need to be particularly careful about the message or influencers they work with.
Influencer marketing organizations solely operate on major social media platforms; they do not deal with periodicals or television networks.
Advertising on the internet - Influencer marketing companies aren't normally known for specializing in online advertising.
One size does not fit all - Not all companies, goods, or services are appropriate candidates for influencer marketing campaigns.
Prices - The costs of influencer marketing vary depending on a variety of criteria, which may make it too expensive for smaller firms or startups to collaborate with influencer marketing organizations.
Influencer marketing companies should be thoroughly vetted before working with them. It is critical to verify that they satisfy specified criteria and adhere to industry best practices.
What are the best podcasts about influencer marketing?
Here are the best influencer marketing podcasts to follow in 2021:
The Blogosphere Has a Significant Impact
the authentic influencer podcast beyond influencer marketing wiim influencer marketing chinese influencer marketing the influencer podcast beyond influencer marketing
Are celebrity endorsements the same as influencer marketing?
No, not at all. Influencers often have a smaller following than celebrities, and they focus on a certain niche by creating material that appeals to those who have similar interests. Having said that, celebrities are influential, and they are often employed in marketing in combination with influencers.
Who is using influencer marketing as part of their strategy?
Influencer marketing encompasses a broad variety of businesses and categories, and the number of industries and categories is expanding all the time. The campaigns Acorn has created and managed have been used in a variety of categories and sectors, including consumer packaged goods (CPG), cosmetics, pet care and feminine care products, mobile applications (apps), retail, events, health and wellness, charities, and many more.
How much does an influencer campaign cost?
Because each campaign is tailored to meet the specific requirements of each customer, it is impossible to present a standard price sheet. The cost varies across agencies and will change dependent on a variety of variables, including the amount of influencers, labor expenses, influencer remuneration, and additional digital expenditure to promote the campaign (if applicable). At Acorn, we're launching a premium service that will provide companies with more detailed demographic information on the customers that engage with influencer material in the future. Inquire about a normal price that is in line with your budget, and then add premiums as necessary.
Is influencer marketing an affordable option for small brands?
It is more cost-effective than other digital marketing tactics and yields larger returns than other types of digital marketing methods. It has been shown to outperform other marketing methods, such as banner adverts, and is quickly becoming the favored approach for promoting new product releases.
Marketing agencies like as Acorn Influence create unique campaigns for their clients, allowing smaller businesses to make an investment without the high amount of risk often involved with marketing efforts. Having said that, there is a bare minimum amount that must be raised in order to pay the administrative costs of conducting a campaign.
How do I get started on our first influencer campaign?
Whenever a company chooses to participate in influencer marketing, they are presented with two options: they can do it in-house or they can employ a third-party firm to handle the details on their behalf. There are advantages and disadvantages to both approaches, but the majority of companies choose to work with an agency Delaware since it is more cost-effective and time-efficient.
How much involvement do brands get in an agency-run influencer campaign?
While some firms like to be hands-on, others prefer to delegate all of their marketing responsibilities to an agency Delaware. Neither approach is bad. However, all firms should strive to be as open as possible in order to ensure that the campaign works as smoothly as feasible.
Incorporate specifics into your high-level objectives, such as who your target consumer is and how you have executed campaigns in the past. All of this information will be beneficial to the organization that is putting up a strategy.
What are the steps to launching a successful influencer campaign?
Our methodology ensures that our customers get authentic results that they can confidently exhibit to their superiors. We personalize each campaign so that our clients may be a part of the process from the beginning to the end of it. In a nutshell, Acorn chooses the most appropriate influencers for your business, who are also the most appropriate match for your company, then works with them to generate the most appropriate content at the most appropriate time and location.
Can an influencer campaign be integrated as part of a larger campaign?
Yes! Many of our customers like to execute their influencer campaign simultaneously with other activations. This is something we can accommodate for you. Our organization has also formed an alliance with a digital media company that will connect our social media influencer marketing efforts with our in-store and digital activities. For further information, please contact us.
Is there a minimum number of followers a person needs to be considered an influencer?
Before we recruit someone to our influencer network, we assess a variety of things, one of which is the size of the person's following. Even though there is no defined minimum, you must have a big-enough audience to have a noticeable influence on your content. The primary metrics for measuring impact are impressions and interactions. The greater the size and engagement of your following base, the more probable it is that we will appoint you as an influencer.
What is a micro-influencer?
When it comes to Instagram influencers, an audience size of 10,000 to 100,000 people has the most potential for effect. (Digiday) This is the kind of person we refer to as a micro-influencer. The term "micro-influencer" was used to designate individuals who generate high levels of content engagement but do not have millions of followers in their social media following.
How do I recruit influencers for my campaign?
The recruitment of influencers may take place in a number of methods, including individually inviting them through email or via an agency's influencer network Delaware. In order to achieve high-impact outcomes, we have spent years improving the Acorn influencer recruiting process, which we feel is one of the reasons why our campaigns generate such positive results. On the basis of a range of parameters – the most important of which is whether or not they fit the standards set out by Acorn and the brand – we invite a select group of influencers from our network to take part in a campaign.
Why do influencers join influencer networks?
Being an influencer is a challenging career path to pursue. They put out a significant amount of work in the creation of their content and the management of their brand. They built up a following over time by earning the trust and respect of their target audience in their area of expertise and demonstrating their expertise. When it comes to monetizing their brand, it is vital that influencers get the income they deserve and have the time to do what they do best, which is create content.
Because they are working with a marketing firm to manage the logistics of the campaign, influencers who join an influencer network are able to put their trust in them as well as in the quality of the work they are being provided with by the network itself. It is just as important for influencers to evaluate brands as it is for businesses to screen advertising agencies, and vice versa. An influential network is responsible for ensuring stability and security.
How do the influencers know what content to create?
For each of our clients, we take the time to fully understand their requirements and objectives, down to the "kind" of material they would want to have produced by influencers. Before launching a campaign, the client services team makes certain that they have all of the information they need to send to influencers so that everyone involved is on the same page about campaign objectives.
Although the influencer has complete creative control over the material, it is unusual for influencers to be given precise directions on how the content should appear or be presented to the public. Influencers have worked hard to establish their brands and understand what kind of material would connect most with their target audiences. Because they are the experts, we defer to their judgment and only intervene when it is absolutely necessary.
How can the content be authentic if influencers are being paid to create it?
Influencers do more than merely advertise a product. They come up with practical suggestions on how to make use of the goods. Fans interact with this beneficial information, share it with their friends, save it on Pinterest, and return to it later when they want to try out the concept for themselves. The majority of influencers would not post material that does not connect with their audience or does not align with their own brand, and no reputable agency Delaware would recruit influencers who were not a suitable match for a business's marketing campaign.
Do influencers publish the content on every social media network?
There are certain campaigns that do not have information broadcast on all social media networks. The main social media platforms (Facebook, Twitter, Pinterest, Snapchat, and Instagram) account for the vast bulk of influencer material generated on the internet. Some efforts, on the other hand, just resonate better on particular platforms than others. When asked to write a blog article, most influencers distribute it throughout their social media channels, however it is possible to conduct campaigns that are exclusively visible on social media platforms such as Facebook and Twitter.
How much are influencers paid?
Even though this may be the most often requested influencer marketing issue, regrettably there is no easy solution to this topic. Influencer marketing organizations pay varying fees to different persons and campaigns, which are determined by a variety of variables and vary from one another. In some cases, influencers have their own basic price that they prefer to be compensated, while in others, they are willing to negotiate depending on the specific campaign's request.
Can I compensate influencers with gifts cards or products?
Only a small number of influencer marketing organizations would reimburse their clients with items. Bloggers and social media marketers are self-employed individuals who deserve to be fairly rewarded for their efforts on the internet. Influencer compensation should always be addressed in a campaign's agreement with the influencers. Bloggers are often provided with free things in order for them to photograph and videotape the items and provide an accurate assessment of them.
What does an influencer's audience think about their sponsored content?
Because of the trust that exists between the influencer and the customer, people are willing to accept sponsored material.... In contrast to advertisements, which are paid for by large (and sometimes impersonal) corporations, sponsored influencer content is produced by someone who is relatable — a real person – and is thus more credible.
Because they have provided something of value to the individuals who are seeing their material, influencers are able to expand their following. Every time an audience member interacts with an influencer, they get something of value, whether it's inspiration for their own life, a recipe, or just pure entertainment value.
Which demographics are influencer marketing campaigns Delaware reaching?
Using influencer marketing, you may reach any demographic that the influencers in our network are actively targeting. (This applies to all of them.) Because they are the most frequent users of social media networks, Millennials, Generation X, and Generation Z are the most prevalent generations.
What should I know about the FTC regulated disclosure laws?
When the Federal Trade Commission (FTC) originally implemented laws for influencers, any publication that discussed a product or business had to include the hashtags #spon or #ad. Influencers may now develop their own disclosure statement, according to the Federal Trade Commission, as long as it discloses the link between the influencer and the company.
Before launching a campaign, marketers should familiarize themselves with the newest Federal Trade Commission regulations. We spoke with a lawyer who specializes in Federal Trade Commission laws for influencers and companies.
Before you sign the contract, find out how your agenc Delaware will comply with the Federal Trade Commission's standards, and make sure you're keeping up to date on the current requirements. Here is an update from the Federal Trade Commission (FTC) in April 2017:
Can an influencer or brand get sued if they don't comply with FTC regulations?
Yes, brands have previously been sued, and you can readily uncover some of the most prominent examples by doing a fast Google search on the term "brand lawsuit." The Federal Trade Commission (FTC) has also lately begun delivering warning letters to select influencers who have failed to comply with FTC disclosure regulations. The possibility of legal action against influencers if they do not adhere to the regulations exists as well. Keep up with the latest developments and avoid making assumptions.
Why does the FTC regulate influencer marketing?
When it comes to being consumers, we never want to feel taken advantage of or misled to in any manner, which is why it's critical for people to understand the difference between a real recommendation and advertising. If a blogger has a genuine affection for a company but is also getting paid to write material for them, the borders might become a little blurred in the case of influencers. When it comes to sponsored endorsements, the Federal Trade Commission takes the precautionary approach. Although the blogger may legitimately like and buy the brand's goods, they are required to declare their involvement in a campaign by law.
Who owns the content – the influencer or the brand?
The fact that influencers retain ownership of their content does not preclude companies from stating in their contracts with influencers that they would have exclusive rights to use the content for a certain period of time (or indefinitely.) Without clear provision to the contrary, unless otherwise stated in the contract, the influencer retains all intellectual property rights and copyright to the work in issue, as well as all rights associated with that copyright.
How are the results of an influencer marketing campaign measured?
In order to determine if a campaign is successful, we use metrics like as impressions, interactions, total media value, the number of pieces of content produced and (when working with digital agency Delaware) sales lift to assess the campaign's overall performance.
Are impressions better than engagements?
In the grand scheme of things, none is superior than the other since you need to make an impression before you can be considered for an engagement. Having said that, you don't want to get thousands of impressions without receiving a single interaction from them.
When evaluating the efficacy of a campaign, you should have a precise objective in mind, and you should communicate this aim to the agency Delaware or team that is assisting you in the creation of the campaign.
Which social media networks drive the most ROI?
Through 2016, Acorn conducted an analysis of the worth of social media networks based on their success in campaigns and other variables. A multitude of variables, including but not limited to the following, may influence these rankings.
Networks provide real-time information.
Campaign objectives that are distinct
What they do in ads and how influencers utilize them
Currently, blog postings are the most useful, followed by Instagram and YouTube, which are all valuable as well.
It is more valuable to read a blog article than to look at an Instagram picture since it provides the most information, combines many media (images, links, and text), and necessitates the greatest degree of attention to read.
A blog post is created by an influencer who spends the most time on it, and a reader who engages with it must also spend more time on it. The greater the amount of time an audience spends interacting with a piece of material, the greater the likelihood of conversion.
How does influencer marketing improve our SEO?
It is precisely this that influencers accomplish that so many marketers do wrong: they establish a true connection with their audience. As individuals, rather than focusing just on increasing sales, influencers think about how they might inspire other people in their daily lives by creating inspirational material. Their influencer-follower connection is based on real involvement and mutual trust with their audience.
Google recognizes that individuals are seeking for material that will give them with the most appropriate answer for their problem. Google rewards websites with high site authority when they provide relevant material, which increases their chances of appearing first in a search for a certain topic.
Are there other metrics to measure the performance of our influencer marketing campaign?
The success of influencer marketing is not just measured in terms of cash rewards. There are a variety of ways that companies might gain from collaborating with influencers, including the following: An increase in brand recognition, increased reach, an SEO boost, evergreen content, a budget surplus, and new ambassadors (to mention a few benefits) are all possible.
What are some of the ways influencer marketing might improve over time?
Technological Advances
Technological advancements maintain pace with our changing requirements, and influencer marketing has grown so popular in recent years that technology is scrambling to catch up. New methods for assessing consumer purchase behavior in response to influencer content will give companies with additional information that will allow them to pursue campaign ideas with more confidence as a result of these developments.
Cross-Channel Measurement
Influencers seldom post material on just one social media platform. It's critical that, as influencer marketing and social media continue to increase in popularity, companies are able to track the return on their investment no matter where their content is distributed.
A driving factor in the next couple of years will be the calculation of influence across all social media platforms to capture actual impact, which will be a driving force for both agencies and brands. As it stands now, Acorn has developed a proprietary algorithm that ranks influencers according to a range of characteristics, including their success across a variety of social media.