Google Advertising Service Agency in Delaware
With the assistance of our Google  Advertising Service Agency Delaware, you may create powerful Google  Advertising. A 20 percent reduction in the cost of converting one customer. There has been a 108 percent rise in Google Ads conversions over the previous year. There has been a 71% rise in the number of contact form submissions. These are just a few of the outcomes achieved by our Google Ads agency, which has won several awards and is Google Certified. Consequently, get your PPC proposal now and say welcome to more earnings from Google Ads!
Increase in organic traffic
Roni Deluz -

Naturopathic Doctor
"Highly Recommend Agency"
I recommend VentCube for any digital marketing. The team is very knowledgeable and always has a lot of creative ideas on how to get the most out of your campaign. They are also great to work with, they are kind, attentive, and willing to go above and beyond on any task you give them.
Increase in organic traffic
Greg Herring -

Chief Executive Officer
"They helped me with my SEO strategy"
I always find myself reaching out to VentCube when I need assistance with my digital marketing campaign. As the head of their digital team, they are experts in their field and I trust them implicitly. They helped me with my SEO strategy and came up with a unique plan that really paid off!
But don't just take our word for it
Is VentCube the best Digital Marketing Service Prodider? Let's ask our users and tech experts.
VentCube offers a reliable web design service with excellent customer service. It's easy to connect with support by chat and their staff is both friendly and helpful.
I would highly recommend Ventcube Internet Marketing. They are great to work with. The traffic to our website has increased thanks to their SEO program.
We at Kee Service were very impressed with the all aspects of our new website. We would highly reccomend VentCube to anyone looking to build a new website.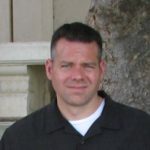 John Coakley
CCM Construction
Within six months, VentCube's SEO work catapulted our 'TP' product line into top page rankings. As a result, our business has reaped the rewards of the work VentCube provided and will continue providing on our future SEO needs.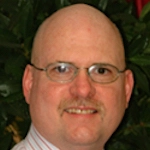 William Miller
- D.M.D. Dentist
It has been a pleasure working with VentCube. I appreciate your dedication to the projects that you and your team are on. It is nice from the customers stand point to be able to get in touch with you and your team and you guys always made yourselves available.
Mike Rigdon
Universal Automation
This was the first time I developed a web site so I couldn't have asked for a better or easier group to work with. The entire process from sales through development and launch was timely and extremely efficient. A fantastic experience all around!
Awesome, Awesome company!!! VentCube has been helping us for years. They created our website and have continually updated it and adjusted to our growing and changing company. They have increased our online presence in every area we take on. Recently we had some of our listings hacked. Found it on Saturday and everyone started working on it asap and by Monday morning it was all fixed in time for the workday. You can rest comfortably when Thrive is looking after you. Thanks VentCUbe team for everything you do for us.
Tom Focht
All Pro Door LTD

VentCube implemented some design aspects into our website, which I had wanted to try since the business was started. VentCube provided a team of relevant experts who worked with the email postcards that we send out, scheduling and design aspects for individual pages. During the development process, VentCube sent me working models, listened to my critiques, and made appropriate changes, explaining why certain elements were built as they were. VentCUbe has also helped me manage our pay-per-click advertising as well as handling our SEO.
Michael Arden
Elephants Remember
Capture more revenue with our Google Ads agency
As one of the best Google Ads Agency in Delaware, VentCube has handled more than 650 paid advertising campaigns for companies in a wide range of sectors, including manufacturing, ecommerce, and healthcare.
When you team up with VentCube, one of the most reputable Google AdWords firms in the business, you can create a digital advertising strategy that produces tangible results for your company. Contact us online or by phone at +1 302 260 6306 to discuss your company objectives, budget, and more.
If you are looking for a PPC Management Company in Delaware, look no further than us! Ventcube provides a PPC Management Service in Delaware to help you reach your goals. Get a free quote or contact us today.
Have questions about our services?
Explore our Google AdWords agency's services in Delaware
Our Google Ads agency delivers not only industry-leading knowledge, but also full-service solutions for paid advertising, such as display advertising and search advertising. The more than 450 digital advertising professionals on our team can assist you with any project, whether it is the start of a remarketing campaign or the revision of a series of shopping advertisements.

Pay-per-click advertising
The average return on investment (ROI) for companies who spend in pay-per-click (PPC) advertising on Google is $1.80 for every $1 spent on PPC advertising. Our PPC management services Delaware, which give a turn-key solution to PPC, will help your company optimize its return on investment. By working with our Google advertising agency, your firm will be able to design a competitive and customized strategy for Google's ad network that will generate more than just clicks but will also generate sales, leads, and money. Your dedicated VentCube account manager also serves as a regular point of contact for your staff, providing them with clear reports and a consistent point of contact.
Remarketing and retargeting
Remarketing has the potential to provide tremendous growth and opportunities for your company. People who encounter retargeted advertisements are 70 percent more likely to convert, such as by requesting a bespoke estimate, buying your product, or contacting your team for further information, according to studies conducted by Google. Our knowledgeable (and Google Ads certified) staff assists your firm in maximizing the advantages of remarketing campaigns. We assist you in reconnecting with and converting these critical business buyers and consumers via the use of customized tactics, targeted ad language, and professionally created display advertising.
Google Shopping
Google Shopping Campaigns have the potential to produce a large amount of cash for ecommerce businesses. As a result, the average expenditure on Google Shopping has climbed by 40% year over year, proving the channel's capacity to meet corporate objectives in terms of sales growth. Working with our Google Ads agency will allow you to take full use of Google Shopping Campaigns to its greatest potential. With the assistance of a professional account manager, your firm may not only establish a successful Google Shopping Campaign, but also take advantage of Google Smart Shopping Campaigns in order to increase sales and increase revenue.
International ad campaigns
Businesses that want to reach a global audience must have an online presence that matches. With a global ad campaign, your organization can reach valued users all over the world, increasing brand recognition, revenue, and sales statistics to unprecedented heights, all while lowering costs. VentCube can assist your organization in launching a successful worldwide advertising campaign with the use of a specialized account manager. In addition, our in-house team of copywriters and designers can create ad text and graphics that communicate to every single part of your worldwide audience, regardless of language.
Display advertising
Despite the fact that display advertising has a click-through rate (CTR) of 0.46 percent on average, it is a beneficial channel for raising brand recognition and building customer loyalty. This is due to the fact that display advertisements aesthetically capture the attention of consumers. If people do not click on your advertisement, they will still be exposed to your goods and services as a result of it. Our award-winning staff can help you get the most out of your display advertising campaign by using their knowledge and experience. We'll write captivating language and develop eye-catching graphics for your advertisement. In addition, our Google AdWords management firm will monitor clicks, conversions, and click fraud activities to assist your team in making the most of your advertising budget and maximizing its effectiveness.
Landing page design and optimization
A great PPC campaign consists of more than just keywords, ad text, and audience targeting. Also considered is the user's subsequent action when they click on your advertisement and arrive on your landing page. With customized landing pages for your advertising efforts, your company can meet and exceed customer expectations while driving results. Our Google Ads management business has a specialized team of designers that are experts in the creation of landing pages for Google Ads campaigns. We can create a quick, user-friendly landing page for your company that will increase sales, phone calls, revenue, and other important metrics.
Ad conversion rate optimization
One benefit of digital advertising is that your ad campaigns may always be improved by one percent by using data-driven optimization. Your firm may uncover new and engaging methods to boost call volume, transactions, and other actions whether it tests new calls-to-action (CTAs), adjusts ad language, or compares landing sites. VentCube can optimize and evaluate your Google Ads campaigns on your behalf as your Google Ads agency. We can also prepare test suggestions for you, enabling your staff to concentrate on their day-to-day duties rather of being distracted by various obligations and insufficient time.
Why our Google Ads agency?
Choosing VentCube as your Google Ads agency provides you with a number of competitive benefits, including the following:
Premier Google Partner
Custom Google Ads strategy
Proactive campaign management
Dedicated account manager
Personalized reporting dashboard
Transparent pricing
In-house advertising, copywriting, design, and development team
Follow the links below to discover more about why we're a leading Google AdWords agency for companies just like yours.
What do our Google AdWords management services include?
As your Google AdWords management firm, we offer you with a turnkey solution for advertising on the Google search engine results page (SERP). We can assist you with promoting your company via Google Local Services advertisements, remarketing campaigns, or Google Shopping ads, depending on your specific needs.
All of our ad management services Delaware for Google Ads offer the following features and functionality:
Custom strategy
Dedicated account manager
Google Analytics integration
Strategic bid management
Call tracking
Lead tracking
Return on investment tracking
Monthly performance and analysis performance
Access to extra features is available via specific services or service subscriptions. Here are a few illustrations:
Rule-based bidding setup and management
International campaign management
Conversion analysis reporting
Professional banner ad design
Landing page design
Landing page performance testing
And more
See Better Google Ads ROI with An Experienced PPC Agency in Delaware
Paid search marketing using Google Ads (previously Google Adwords) is a critical component of virtually all effective performance-based marketing campaigns, and it is especially vital for small businesses. Prospective clients are looking for your services and goods on a daily basis, so if you aren't showing up on the correct keywords with the proper message and landing page, you are losing out on potential customers.
Getting the most out of your PPC budget includes bidding aggressively, optimizing keyword lists, producing ad text that appeals directly to the prospect, and using landing sites or funnels that are disguised as sales pages or funnels.
The experts at Upgrow can develop the most effective marketing plan to drive more relevant visitors to your website and convert them via the use of optimal landing page design. Because of our years of expertise executing search engine marketing campaigns for both Google and Bing, we know how to provide results.
DEEPLY DATA-DRIVEN APPROACH
From setting up complete monitoring and reporting using Google Tag Manager, Google Analytics, and Google Data Studio, to integrating third-party tools like as SEMRush, Ahrefs, Google Search Console, and Supermetrics, we have all of the data we need, as well as the insights to turn it into action.
FULL SERVICE LEAD GENERATION
What's the point of managing many Agency and consultants? With a comprehensive performance marketing suite of services that includes everything from planning to launch, all digital advertising channels, and conversion-focused site design, Upgrow can act as your online growth partner for all of your online growth requirements.
PRO-LEVEL ACCOUNT MANAGERS
Some advertising firms assign your account to smooth-talkers who lack true technological expertise; nevertheless, Upgrow does not do this! We have account managers that each have at least five years of expertise in the development and management of digital marketing initiatives, and they are accessible to our customers via phone, email, and live chat.
OUR FOCUS: Increasing Your CTR, ROAS, and Predictable Revenue
Only the most knowledgeable marketers are successful on the Google Ads platform. You may put your faith in our trained PPC professionals to help your company stand out from the competition.
We've worked with a large number of well-known companies, so we understand how difficult it can be to locate, nurture, and convert quality leads to customers. Our team of PPC professionals will develop a customized Google Ads plan tailored specifically to your company's needs, based on Google's best practices.
In order to help you obtain more clicks and generate more website traffic, we provide the following Google Ads services that will help you turn them into paying clients and customers:
Expert strategy planning and execution
Thorough analysis of your industry competitors
Ad creation and optimization
ROI measurements and optimization tips
In-depth keyword discovery
Ongoing campaign tracking and monitoring
Regular campaign progress reporting
Advanced campaign consulting (including geo-targeting and day-parting)
Back end CRM integration and reporting
Discovery of new market and medium opportunities
Questions? We have answers.
How Does Google Ads Work?
When people are seeking for information or to solve issues, Google is the first search engine they turn to, so being available exactly when they are looking for your product or service is critical. It provides you the ability to pick which searches and keywords your advertisements show for, what message you convey to your prospective consumers, and which pages they view when they first arrive on your website via the use of Google Ads.
In order to reach your clients at the correct moment, we use Google Ads to direct them to the information on your website that is most likely to answer their concerns or solve their issues. Google Ads provides us with the ability to attract people who are unfamiliar with your brand, remind former site visitors of what your company has to offer, and assist you in growing your business by boosting your sales or leads.
How does Google AdWords campaign management work?
Paid Campaign Analysis & Implementation
With a well-established Google Ads account, we will evaluate previous data to determine which elements of the campaign work the best and adjust the other portions to perform similarly. After that, we will adjust our bidding choices, keywords, ad content, and destination links to better fit with our objectives. The ultimate aim is to generate as many leads and sales as possible for every dollar spent on marketing.
Conversion Tracking & ROI Analysis
Our analyses demonstrate which keywords are generating leads or sales and which ones are not generating such results. We keep an eye on this to make sure we're concentrating on the keywords that are most effective and targeting certain phrases and phrases.
Search Network Advertising
We track the success and engagement of your search network advertising campaigns in order to change bids, adverts, and keywords to reflect the traffic that is most likely to connect favorably with your site.
Ad Variation & Testing
A/B testing techniques are used to evaluate several advertisements in order to discover which advertisements result in the best click-through and conversion rates. We will also create landing pages and copy variants, and then test which ones are the most effective.
Monthly Maintenance
Every part of the account will be assessed once a month in order to discover which areas may be improved and to guarantee that the campaign is functioning efficiently. Negative keywords, as well as adjustments to your keywords, can help you to enhance your results over time.
In the end, we want to develop a campaign that generates a high return on investment (ROI), allowing your firm to spend sensibly and expand profitably from month to month. The thorough procedure of evaluating your account guarantees that you are not spending too much money and that your advertisements are always shown in the most effective conversion-oriented places. Throughout our approach, we'll find the secret to making your website profitable via PPC and then scale the campaign as profits increase. We collaborate closely with you and do monthly conference calls to ensure that we are all on the same page in terms of objectives and outcomes.
As an expert Google Ads / AdWords campaign management company, what services do we offer?
Keyword research and planning
Google Ads campaign budget analysis
Competitor ads review
Landing page creation and optimization
Google Ads campaign set up
Google ad copy creation & testing
Conversion rate analysis
Content review & modifications
Google Analytics review
Ongoing bid adjustments
& much more
How Much Do Google Ads Cost?
When it comes to Google Advertisements, the model is based on a cost-per-click basis, which means you get charged each time someone clicks on one of your ads and goes to your website. Each keyword has a unique cost-per-click that varies based on how popular the term is and how much money other websites are prepared to pay to advertise against it. Bidding models are used in Google Ads, which means that if you are prepared to pay more than someone else, your ad will be shown above theirs in most cases. As a result, the keywords that are the most popular or that perform the best for companies in terms of generating sales and leads are often the most costly per click on Google.
One of the most significant advantages of Google Ads is that you have total control over how much money you spend. If you are working with a limited marketing budget, we can work with you to choose which initiatives to prioritize in order to optimize your return on investment. Contact us now to learn more. However, the budget we ultimately agree on can (and should) be increased or decreased depending on how well the campaign performs, seasonal changes in demand, or a variety of other factors. We will work with you to determine an optimal budget based on your goals and the competitive landscape, but the budget we ultimately agree on can (and should be) increased or decreased based on how well the campaign performs, seasonal changes in demand, or a variety of other factors. Regardless, you will always be aware of how much money you are spending, and you will always be in total control of your financial situation and budget.
What is Google Ads Keyword Planner?
This is a tool that we use to assess what people are looking for and whether or not it makes sense to include that information in your campaigns and advertisements. We evaluate search volume in relation to the competitive landscape and predicted cost in order to determine whether or not a keyword will be lucrative for our customers. Take a look at the keyword planner to see for yourself.
How Do I Sign Up for Google Ads?
There are two alternatives. Your account may be created immediately by visiting https://ads.google.com/signup, or we can establish one on your behalf. You will have complete control over your account in both scenarios, and you will be able to maintain complete control over who has access to your account and who does not.
What's the difference between Google Ads and AdSense?
Google Ads is an advertising network that allows you to display your advertisements across Google and other Google domains, while AdSense is a tool for monetizing a website's traffic. For example, you might join the AdSense program if you wanted to post advertisements from other businesses on your website and earn money depending on how many people saw or clicked on those advertisements. For example, if you wanted consumers or clients to find your website and then purchase one of your goods or services, you might utilize Google Ads.
How can I advertise on YouTube?
Advertisements on YouTube are administered directly via Google Ads. Only a YouTube video would be required, and we can assist you in leveraging that video through various advertising formats, such as showing your video on specific content or when people conduct searches directly within YouTube. All you would need is a video to be uploaded to YouTube, and we can assist you in leveraging that video through various advertising formats, such as showing on specific content or by showing your video when people conduct searches directly within YouTube. Because YouTube is the second most prominent search engine after Google, working with a firm like OuterBox that specializes in search marketing is critical to ensure that your video advertisements perform successfully.
Does Google Ads offer a new account credit?
Yes, if you're establishing a fresh new Google Ads account, you'll be able to see the current campaign that Google is running. Google often offers $100-$250 in credit in exchange for your email address.
What are negative keywords?
In order to advise our Google Ads not to appear in certain situations, negative keywords are employed. To guarantee that we only appear when buyers are searching for musical instruments, we would want to include the words "computer keyboard" or "Dell keyboard" as a negative keyword on your website if you offered musical keyboards.
What is a good budget for Google Ads?
This heavily depends on your goals and competitive landscape, so we will work closely with you to determine an ideal budget for your specific business. We leverage industry benchmarks for cost-per-click amounts, combined with expected search volume, and calculate what the budget will need to be to achieve your goals. If you don't have a specific goal, that's OK. We will give you a few budget suggestions and you can choose the one you are most comfortable with. Of course, this amount can always be adjusted based on performance, if you decide you'd like to ramp up spend higher to earn even more sales or leads.
Do you offer any guarantees?
Despite the fact that we stand by the value and quality of our work, we cannot promise any particular outcomes. Google, on the other hand, has formally designated us as a Premier Partner since we have shown that our techniques are effective.
How do you charge?
We are unable to provide general price information. Every project we take on is customized to the specific needs of the customer. Please do not hesitate to contact us if you would like a clearer sense of how much high-impact PPC advertising would cost you.
What makes you different from other Google Ads Agency?
Many organizations use the same formulaic technique in order to provide good outcomes for their customers. This copy-and-paste approach to PPC advertising slows business development and has the potential to cost your company tens of thousands of dollars in untapped income.
Single Grain ensures that each client gets a Google Ad strategy that is tailored to their individual objectives and intended results. According to our findings from research, testing, and results analysis, we create quarterly plans to guarantee that your messages are always delivered to the correct audience at the right time.
When an agency receives a form submission, they may consider their job done; however, at Single Grain, we collaborate with your CRM and sales team to ensure that we're generating high-quality, high-valuable leads. Our staff members have obtained certifications in Marketo, Hubspot, and other platforms to ensure that we are able to optimize our efforts in real time toward the most value leads.