Enterprise Web Development in Delaware
Ventcube's enterprise web development in Delaware is simply the process of creating a website or an application for use by businesses at the enterprise level. Corporate websites, business web application development, and enterprise software development are the focal points of the industry. Businesses in today fast-paced, technologically sophisticated age absolutely need at least one of these in order to meet the requirements and rising expectations of their customers and clients.
You hear the term "enterprise web development" and immediately think, "Does my company really need that?" The first question that comes to mind is, "Does my company really need that?" Well, it's possible that it is, and that it is not! But if you are in charge of a big organization, a corporate website, web application, or software may assist you in conducting day-to-day operations easily and flexibly.
First, let's define the terms enterprise websites, web apps, and enterprise software so that we may proceed.
Innovation & Determination
Affordable Service
You Talk, We Listen
We Value Integrity
We Create Outstanding Designs
We Quantify Our Success
We Deliver On Time
Increase in organic traffic
Roni Deluz -

Naturopathic Doctor
"Highly Recommend Agency"
I recommend VentCube for any digital marketing. The team is very knowledgeable and always has a lot of creative ideas on how to get the most out of your campaign. They are also great to work with, they are kind, attentive, and willing to go above and beyond on any task you give them.
Increase in organic traffic
Greg Herring -

Chief Executive Officer
"They helped me with my SEO strategy"
I always find myself reaching out to VentCube when I need assistance with my digital marketing campaign. As the head of their digital team, they are experts in their field and I trust them implicitly. They helped me with my SEO strategy and came up with a unique plan that really paid off!
But don't just take our word for it
Is VentCube the best Digital Marketing Service Prodider? Let's ask our users and tech experts.
VentCube offers a reliable web design service with excellent customer service. It's easy to connect with support by chat and their staff is both friendly and helpful.
I would highly recommend Ventcube Internet Marketing. They are great to work with. The traffic to our website has increased thanks to their SEO program.
We at Kee Service were very impressed with the all aspects of our new website. We would highly reccomend VentCube to anyone looking to build a new website.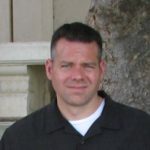 John Coakley
CCM Construction
Within six months, VentCube's SEO work catapulted our 'TP' product line into top page rankings. As a result, our business has reaped the rewards of the work VentCube provided and will continue providing on our future SEO needs.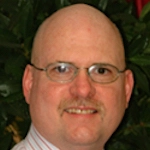 William Miller
- D.M.D. Dentist
It has been a pleasure working with VentCube. I appreciate your dedication to the projects that you and your team are on. It is nice from the customers stand point to be able to get in touch with you and your team and you guys always made yourselves available.
Mike Rigdon
Universal Automation
This was the first time I developed a web site so I couldn't have asked for a better or easier group to work with. The entire process from sales through development and launch was timely and extremely efficient. A fantastic experience all around!
Awesome, Awesome company!!! VentCube has been helping us for years. They created our website and have continually updated it and adjusted to our growing and changing company. They have increased our online presence in every area we take on. Recently we had some of our listings hacked. Found it on Saturday and everyone started working on it asap and by Monday morning it was all fixed in time for the workday. You can rest comfortably when Thrive is looking after you. Thanks VentCUbe team for everything you do for us.
Tom Focht
All Pro Door LTD

VentCube implemented some design aspects into our website, which I had wanted to try since the business was started. VentCube provided a team of relevant experts who worked with the email postcards that we send out, scheduling and design aspects for individual pages. During the development process, VentCube sent me working models, listened to my critiques, and made appropriate changes, explaining why certain elements were built as they were. VentCUbe has also helped me manage our pay-per-click advertising as well as handling our SEO.
Michael Arden
Elephants Remember
Best Enterprise Web Development Service in Delaware
Web applications are created for a variety of objectives. Some are confined to a small number of functions, while others cater to a wide range of features and requirements. To enable team members to report their daily activities and monitor the progress of a project, for example, an organization may need an internal app for this purpose. On the other side, a company may create an external web application that allows stakeholders to make orders and follow the delivery in real-time. As a result, the breadth of requirements influences the web development process.
The creation of enterprise web applications or software strives to increase productivity and corporate functionality by integrating online technologies. A well-designed web application or software in hand serves as a tool or solution that allows firms to design sturdy and successful procedures and processes.
You will learn about some of the main benefits and must-have aspects of corporate web applications and software in this section.
If you are looking for a Web Development Company in Delaware, then look no further than us! Ventcube provides Web Development Service in Delaware that will help you reach your goals. Get a free quote or contact us today.
Have questions about our services?
Enterprise Web Development Services

Web Strategy & Consultation
Web apps have become a critical component of today's organizations, serving a variety of functions ranging from providing customer service to marketing your company's identity online. As a supplier of end-to-end web development services, we will provide you with experienced advice in the creation of scalable, secure, and user-friendly online applications for a wide range of use cases and business needs.

Web UI/UX
Our design team has extensive expertise building a wide range of online interfaces, ranging from web portals and administration panels to customer-facing mobile web applications. With our design-centric approach, you can create intuitive online experiences for your workers and consumers while also supporting your company's long-term business objectives.

Custom Website Development
Utilizing cutting-edge front-end technologies and frameworks, our team of front-end developers can transform slick online designs into adaptable mobile web experiences for every device ( AngularJS, React, AJAX, HTML5, CSS3 and others).

Architecture Design & Consultation
The shared-nothing architecture, for example, is designed and implemented by our experienced system architects for each web project after extensive study to ensure that the backend architecture is scalable, adaptable, future-ready, agile, and user-centered, as is the case with every online project.

System Integrations
No matter whether you're building new apps, updating existing systems, or completely overhauling your IT infrastructure - integration is a vital component of generating efficient software solutions. We can build complex web-based solutions by easing the integration of strong software applications.

SaaS Product Development
Providing software as a service has revolutionized the way businesses conduct themselves today, catering to a wide range of use cases ranging from accounting to recruiting to project management. Iterative improvements are necessary for the development of a successful SaaS product, which needs meticulous planning and implementation. You can count on our staff to provide you with expert assistance with your bespoke SaaS product development needs.

Custom Web Portal Development
We specialize in the design and development of purpose-built web portals such as customer portals, employee portals, distribution portals, information portals, and other similar applications, which are used to increase sales, improve customer service, streamline content distribution, and improve communications.

Ecommerce Platform Development
In order for your company to exhibit and monetise its items online, we design and develop specialized online selling systems. To help you expand your online consumer base, we provide a variety of ecommerce web solutions that include everything from beautifully designed mobile web applications to strong backend admin panels for simple maintenance to sophisticated payment gateway support to secure checkouts.

Application Modernization
It is possible to meet your legacy application modernization objectives without having to start from the ground up with the correct team. Our team will do a thorough analysis of your software inventory and provide an update strategy (technology, design, and integrations) that will preserve what is now in use, ensuring that the time and money spent is not squandered.

Testing & Compliance
We use a diverse variety of testing technologies and frameworks, including as Selenium, Xamarin Test Cloud, and others, to guarantee that our apps are very reliable. Our security professionals adhere to the most up-to-date industry standards in order to provide apps that are entirely compliant.
Must-Have Features of an Enterprise Website
Now that you are fully aware of the advantages that a business website may provide, you must choose which features to include in order to achieve those benefits.
A Great Web Design
A positive user experience is ensured by effective site design. It makes your website more user-friendly and helps users to locate what they are seeking for very immediately on your website. It is more likely that a visitor would return to your website again and again until he becomes a client if your website has superb web design.
Responsive Development
It is critical to have a responsive company website since not all of the traffic is generated by desktop computers and laptops. People utilize their mobile devices to visit websites and research goods or services while they are on the move.
A responsive design ensures that your website runs quicker and that the information is presented in an appealing manner no matter what device the visitor is using.
A Clear Value Proposition
It is essential for a business website to have a well defined value proposition that informs your audience of the issues that you will be solving for them.
Informative Content
You will not be able to keep your visitors unless you provide them with valuable and useful information. You must create excellent content that not only sells your goods and services, but also provides visitors with immediate advantages as well.
Calls to Action (CTAs)
A call to action is always present on an interactive website (CTAs). It encourages visitors to submit their questions or to make a final choice on whether or not to make a purchase. Placing obvious call-to-action buttons is a smart method for increasing your conversion rates.
Performance Analysis
Your company website must provide you with the statistics and demographic information that will allow you to evaluate your success. The number of visits, the conversion rate, the number of leads generated, and the purchasing habits are all examples of standard analytics. These are really successful in terms of establishing marketing and advertising tactics that are appropriate for the situation.
Advantages of Web Apps for Enterprises
Here's how web applications may benefit businesses:
Higher Flexibility
Employees may communicate and receive information regardless of where they are located in the world. Because of the present COVID-19 scenario, many individuals are working from home, and web-based applications have made the procedure much easier. A web application serves as a shared platform for bringing together various individuals.
Improved Marketing
Enterprises can make the most of web applications in the same way they can make the most of websites by developing effective marketing strategies. You have the ability to market your goods and services. Companies who design web apps to help their organizations accomplish their objectives have a distinct competitive edge.
Easy Interfacing and Integration
It is possible to design a web application to connect with and integrate with an enterprise's current application or technical system. High interoperability across diverse individuals, systems, and devices is ensured by this method.
Cost-Efficient
The cost-effectiveness of the solution is the most significant of the benefits. Because web applications only need the construction of a single operating system, they turn out to be very cost-effective. Additionally, since they are housed on a single server, they are available to several users at the same time.
Secure Data
There are no cyber hazards or possibilities of data breaches since web applications are run and hosted on secure servers.
Custom Design
The most advantageous aspect of web applications is that they may be customized to meet the specific requirements of your company. It may assist you in completing one-of-a-kind procedures and achieving your goals.
Must-Have Characteristics for Enterprise web Development Delaware
An business web application or program must have a number of unique characteristics in order to fulfill its intended function in a meaningful manner. These are some examples:
Scalability
Scalability is an important characteristic of any online application or platform. A online product that is not scalable will not be able to compete and will be obsolete in a short period of time. The scalability features and functionality of your program are critical to the development and progress of your product. A product that is built to be adaptable obtains an advantage in the marketplace.
Security
Security is another significant topic in enterprise web development delaware. The web apps need to be secure not only in computers and servers but also in cyber threats and online risks from people and competitors out there.
Cost Control
Cost management is critical, since only experienced developers can guarantee that the expenditures do not exceed the original development budget until the project is completed and released to the public.
Because of the interfacing and interaction that is required with current systems and technologies, cost management becomes very important when designing a web application for an established organization.
Interoperability
In order to provide greater connection, the business web application must be interoperable. It is sometimes necessary to link devices together for this purpose, while other times it is necessary to join networks together for this reason. The cost and efficiency vary in accordance with this.
Great Performance
It should go without saying that the performance of a corporate online application/software must be extraordinary in order to be successful. A large-scale firm cannot afford to have downtimes every other hour since it would cause business activities to cease.
A web application can only generate revenues for a business and provide a greater return on investment if it performs well.
Enterprise Website Development Process
There are many processes involved in this approach for establishing a company website, and they are as follows:
Establishing an organizational structure for the website in order to better comprehend and narrow down the website's purpose or end-goal.

The intended customer audience, or a targeted audience group, should be researched.

The process of developing and documenting the features or requirements that you intend to include on your website.

The creation of technical platforms and software that will be used by the developer throughout the development process.

Website APIs from third-party providers were selected.

The process of creating a wireframe or minimum viable product (MVP) of the visual components that would appear in the site design

Preparing the database structure and its configuration

Configuration for website creation that includes pre-planned programming languages, back-end and front-end infrastructures, tools, and design features.

Before deploying the corporate website, it is necessary to test it and execute quality assurance tests.

Bringing the webpage up in the appropriate operating system

Keeping an eye out for emerging tech-supportive trends, performing regular updates, and performing routine maintenance
A team of skilled Drupal developers can handle all of the procedures involved in developing a corporate website from start to finish.
However, it is preferable for brand owners to make a note of the method ahead of time in order to participate to and monitor the development process effectively.
Enterprise Website Marketing
Following the completion of the creation process, the next step is to concentrate on promoting the website.
Indeed, the use of important marketing trends results in an increase in brand variety and brand recognition.
Additionally, multi-channel marketing is an effective strategy for promoting the corporate website to a larger audience.
Some of the most effective strategies you may use in this situation are as follows:
Enterprise SEO
Enterprise SEO (Search Engine Optimization) is one of the most effective marketing methods that can be used.
Developers may use this method to generate a single template that can be used for several web pages.
Brands may use this dynamic SEO strategy in conjunction with other SEO marketing tactics to improve their search engine rankings.
Brand owners may optimize all of their websites at the same time with Enterprise SEO services.
This makes it easy for the website's SERP rating to rise swiftly in the search results. Experts recommend expanding the Dynamic SEO setup to include Local SEO in this case.
Enterprises often have a worldwide reach in terms of audience reach. Businesses will be able to reach numerous locations at the same time as a result of this collaboration.
Data Sharing
In order to connect with customers, it is necessary to understand their interests and deliver a solution that will turn them into adoring fans.
So gathering information on customers is a critical stage that businesses must do throughout their research time.
With this information, companies may get a better understanding of their consumers' buying habits and forecast what they would purchase next.
In this way, marketers may provide their segmented audiences with appealing purchasing alternatives, offers, and material that appeals to their interests.
However, the issue of data privacy is brought up in this context. This is due to the fact that businesses acquire comprehensive personal data about their customers in order to make forecasts.
The marketing staff at your company should concentrate on foreign data collecting regulations, such as the General Data Protection Regulation (GDPR).
It is critical to take the necessary safeguards to guarantee that data sharing is secure and lawful.
Social Media Marketing
In order to attract new clients and increase sales, a number of businesses are using social media platforms.
According to statistics, more than 3.5 billion individuals are engaged on social media platforms on a regular basis. Business marketers thus primarily use social media material to promote their company's website, goods, and overall business operations.
Platforms such as social media serve as a straight discovery-to-sale route that allows for a more seamless user experience.
Multiple retail brands, on the other hand, will need to follow new norms in order to be successful in social commerce.
It is anticipated that businesses will be able to leverage social media sites as direct sales channels in the near future.
In order to obtain repeat purchases, businesses must appeal to their target demographic and earn their trust. As a result, you may reduce the number of social media networks you utilize for brand marketing to simply a handful that are appropriate for your business.
Drupal developers may collaborate with other automation software systems, such as Hubspot, by using the enterprise website.
The ability to handle numerous channels, rules, and audiences from a single platform is quite convenient.
Advertisements
Enterprise websites provide a variety of various promotional ad formats for use in marketing campaigns across all platforms.
These include alternatives such as video advertisements, banner advertisements, text advertisements, native advertisements, and display advertisements.
Pay-per-click (PPC) advertisements are one of the most prevalent kind of advertisements that businesses use to market their goods and services on the internet.
You may also use pay-per-click (PPC) advertisements to improve your marketing results. This consists of paid promotion advertising that earn cash for companies when a visitor clicks on the highlighted ad in the display advertisement.
In this setting, businesses must develop their advertising campaigns in order to better fit the structure and reach of corporate websites. Ad blockers are used by many people to avoid seeing the same advertisements again and over.
Consequently, rather of relying entirely on PPC advertisements, commercial organizations should investigate other promotional media.
Incorporating different forms of advertising campaigns into one budget would improve the possibility that users will interact with the campaign more often and effectively.
Businesses, for example, may benefit from investments in sponsored content and influencer marketing, which can help them achieve greater revenue development.
The bulk of social media platform users, particularly younger generations such as Millennials, are, in fact, from younger generations.
Subtle influencer marketing strategies perform better than paid search advertisements with these users.

Explore Our service plans

Research Create

Promote

Analyze

Optimize
Questions? We have answers.
What is an Enterprise Website?
An enterprise website is a collection of web pages with a single domain name that are used to represent your company or organization. The website enables you to establish an online presence and increase the size of your target audience.
A unique content management system known as Corporate Content Management distinguishes enterprise websites from normal websites in that it requires various features and tools to construct and has a different structure than regular websites (ECM).
What is Enterprise Web Application?
Enterprise web apps are web-based applications that enable you to manage the demands and operations of your company's internal and external customers. A web application prepares you for the digital transition and assists you in meeting the contemporary business demands that exist in this digital age.
The fact that an enterprise web application may be confined to internal usage, such as inter-departmental communication, or can provide a broad variety of external services, such as customer relationship management, is crucial to highlight.
What is Enterprise Software Development?
Now, enterprise software development delaware comes into play when you need a software or an application for internal use only. Most commonly, enterprise software is not consumer-facing and helps in day-to-day activities of an enterprise such as managing records, accounting, automation, project management, and other functioning. 
Now, the size of an enterprise software depends on the size of an enterprise and the needs it is required to deliver. You can have specific software that is only a process automation tool or a huge software that looks into everything that your business requires. 
How do I Create an Enterprise Web Application?
As a developer working on business web apps, there are various considerations that must be taken into consideration. When compared to a decade ago, there are far more tools and platforms available for web development nowadays. As a result, you must be very cautious and precise.
The following are the requirements for developing a corporate web application:
Your Tech Stack
Front-end development and back-end development are both required for web application development. Front-end development covers the creation of the user interface, while back-end development is limited to the coding of the application.
Front-end Development
Front-end development takes client-side software and makes the web application viewable on any browser by rendering it on the front end. Client-side coding requires knowledge of the following technologies: 
Hypertext Markup Language (HTML)

Cascade Style Sheets (CSS)
JavaScript and JS libraries are included.

Frameworks for building websites, such as Angular, React, and others.
Back-end Development
Back-end development necessitates the use of server-side programming and is concerned with the code that the server must comprehend and execute.
Java 8 is now the most powerful and adaptable application development language available for server-side coding, according to Gartner.
The following are the greatest Java Enterprise Edition frameworks:
Hibernate – the best ORM framework to build databases

Spring – Spring Boot and Spring Cloud

Apache Struts2 – open-source MVC Java framework
When it comes to business databases, the following technologies are the most convenient:
MySQL

Redis

PostgreSQL

MSSQL

MongoDB
The Efficient Cloud Service
If you are seeking to host your application in the cloud, AWS (Amazon Web Service) is the most cost-effective and reliable alternative to think about. What distinguishes AWS as the best? It makes its services accessible in all locations, and as a result, its worldwide coverage assures the highest possible uptime.
AWS is always investing in the most up-to-date hardware and technologies in order to provide the lowest possible network latency. Additionally, Amazon provides around 140 cloud services from which you may choose the one that best suits your organization's requirements.
The Right Web Application Framework
As previously said, web application frameworks are a collection of software libraries, tools, and other essential components of an architectural system that work together to create web applications.
Using the appropriate web application framework ensures that your website design runs well and that your corporate specialists may make modifications to it without requiring the assistance of a web developer. It also has a quicker response time and more consistency. There is less need to be concerned about security issues while using an efficient web application framework.
The Suitable Web Application Lifecycle Model and Process
The web application lifecycle model is yet another factor that is important in business web development. It is a step-by-step procedure for carrying out development, and each model has its own method of developing, testing, and deploying software. For example, the agile development technique is becoming popular among business software developers these days.
As soon as you choose the appropriate model and have your technology stack in hand, web application development may begin.
What Does Enterprise Website Mean?
An enterprise website is mostly used as a dedicated website for large-scale businesses, organizations, or groups, rather than for individuals.
Charities, enterprises, schools, and government organizations are just a few of the types of organizations that need enterprise website design and development services.
Organizations that offer high-quality services in return for revenue development, in particular, are in charge of managing corporate websites.
It should be noted that corporate websites have greater functionality than a conventional content management system (CMS). As a result, developers must include certain aspects to ensure that end-user speed is optimized.
These considerations are as follows:
Intuitive and responsive design

An ECM (enterprise content management) system with robust strategies and tools

Brand image-improving elements

SEO and keyword-ranking-specific strategies

Factors related to software integration, marketing, build-in editors, cms, etc.

High-level security features
Brands that construct enterprise websites must consider both consumers and other companies as potential customers and audience members.
These websites help to establish a strong online presence, which in turn helps to increase brand recognition, consumer reach, and revenue growth.