Ecommerce PPC Services in Delaware
When it comes to shopping online, people are enthusiastic, and your pay-per-click (PPC) advertisements may help your items get found and bought. With ecommerce PPC management services Delaware, your online business can take advantage of search engines such as Google and Bing to boost traffic and sales. In order to learn more about how our ecommerce PPC services (which give you with total account ownership) might assist you, submit a free ecommerce PPC proposal now!
Innovation & Determination
Affordable Service
You Talk, We Listen
We Value Integrity
We Create Outstanding Designs
We Quantify Our Success
We Deliver On Time
Increase in organic traffic
Roni Deluz -

Naturopathic Doctor
"Highly Recommend Agency"
I recommend VentCube for any digital marketing. The team is very knowledgeable and always has a lot of creative ideas on how to get the most out of your campaign. They are also great to work with, they are kind, attentive, and willing to go above and beyond on any task you give them.
Increase in organic traffic
Greg Herring -

Chief Executive Officer
"They helped me with my SEO strategy"
I always find myself reaching out to VentCube when I need assistance with my digital marketing campaign. As the head of their digital team, they are experts in their field and I trust them implicitly. They helped me with my SEO strategy and came up with a unique plan that really paid off!
But don't just take our word for it
Is VentCube the best Digital Marketing Service Prodider? Let's ask our users and tech experts.
VentCube offers a reliable web design service with excellent customer service. It's easy to connect with support by chat and their staff is both friendly and helpful.
I would highly recommend Ventcube Internet Marketing. They are great to work with. The traffic to our website has increased thanks to their SEO program.
We at Kee Service were very impressed with the all aspects of our new website. We would highly reccomend VentCube to anyone looking to build a new website.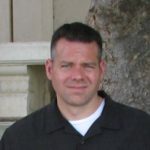 John Coakley
CCM Construction
Within six months, VentCube's SEO work catapulted our 'TP' product line into top page rankings. As a result, our business has reaped the rewards of the work VentCube provided and will continue providing on our future SEO needs.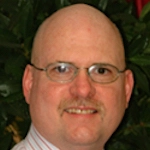 William Miller
- D.M.D. Dentist
It has been a pleasure working with VentCube. I appreciate your dedication to the projects that you and your team are on. It is nice from the customers stand point to be able to get in touch with you and your team and you guys always made yourselves available.
Mike Rigdon
Universal Automation
This was the first time I developed a web site so I couldn't have asked for a better or easier group to work with. The entire process from sales through development and launch was timely and extremely efficient. A fantastic experience all around!
Awesome, Awesome company!!! VentCube has been helping us for years. They created our website and have continually updated it and adjusted to our growing and changing company. They have increased our online presence in every area we take on. Recently we had some of our listings hacked. Found it on Saturday and everyone started working on it asap and by Monday morning it was all fixed in time for the workday. You can rest comfortably when Thrive is looking after you. Thanks VentCUbe team for everything you do for us.
Tom Focht
All Pro Door LTD

VentCube implemented some design aspects into our website, which I had wanted to try since the business was started. VentCube provided a team of relevant experts who worked with the email postcards that we send out, scheduling and design aspects for individual pages. During the development process, VentCube sent me working models, listened to my critiques, and made appropriate changes, explaining why certain elements were built as they were. VentCUbe has also helped me manage our pay-per-click advertising as well as handling our SEO.
Michael Arden
Elephants Remember
Drive more orders with ecommerce PPC management
With over 65 percent of small-to-medium-sized companies (SMBs) participating in pay-per-click (PPC) advertising Delaware, your organization need a clever and competitive approach – particularly when it comes to the ecommerce industry. When you have limited time, money, and team members, this is not a simple feat to do.
VentCube, on the other hand, is eager to join your squad as your newest member.
Having been in business for more than 25 years, we are a trusted option for small and medium-sized businesses wishing to not only market their goods, but also expand their businesses via pay-per-click management. More than 11.6 million transactions have been processed on behalf of our customers over a period of just five years. You should contact VentCube if you are ready to start generating more sales and transactions for your company right now.
Please contact us online to speak with a knowledgeable strategist about our eCommerce PPC eCommerce management services, or to get a free assessment of your ecommerce PPC campaign (if you spend $1000 or more per month).
If you are looking for an eCommerce Marketing Company in Delaware, look no further than us! Ventcube provides an eCommerce Marketing Service in Delaware to help you reach your goals. Get a free quote or contact us today.
Have questions about our services?
Our eCommerce PPC Services in Delaware
When it comes to ecommerce PPC management in Delaware, you want a system that is fully integrated.
You don't want to be bouncing between different organizations, struggling to coordinate their plans and recall their obligations as a result of this. Instead, you want a dependable point of contact and service provider for your ecommerce PPC marketing campaigns.
Due to the fact that we supply the following services, you receive everything you've ever desired in a PPC provider:
Keyword Research & Strategy
Comprehend what your target clients are looking for and identify possible market niches to get into At VentCube, we make significant investments in technologies such as Google Term Planner and other keyword monitoring tools. Through these tools, we are able to increase your authority in relation to high-performing search phrases and specialty keywords.
eCommerce SEO
We combine the most effective eCommerce PPC strategies with search engine optimization. As a consequence, we are able to assist you in ranking well in both organic and sponsored search results. Our eCommerce advertising and SEO professionals conduct audience and competition assessments, keep up to current with Google trends and upgrades, and calculate peak hours for each target keyword in order to get the best possible results for our clients.
Landing Page Conversion
Increase your sales by creating landing pages that are tailored to the search intent of your consumers. Our eCommerce PPC team generates customized landing pages for each of your ad groups, which helps to increase conversions. The information we provide is thorough and easily consumable, and it is optimized for both desktop and mobile devices. We also adopt a hyper-individualized approach to landing page optimization.
eCommerce PPC Management
The appropriate eCommerce PPC strategy allows you to acquire a competitive edge without having to invest a lot of money. Partner with VentCube and allow us to assist you in achieving your business objectives. Using a combination of broad and ultra-specific keywords, we bid on high-performing search phrases and offer clear pricing on your advertising in order to increase your sales.
Paid Advertising
Maintain a competitive advantage via the use of data-driven eCommerce advertising methods. Our PPC specialists optimize your account structure, keep track of your PPC spending, and write ad copy that highlights your unique selling propositions (USPs). Consequently, we can provide hitherto untapped visitors to your website at a reasonable cost.
eCommerce Web Design
VentCube is a proud member of the Shopify development community and has been since its inception. As a full-service web design business, we create eCommerce websites that are customized to your specific requirements. We can help you improve your checkout experience, set up live chat, and verify that your conversion tracking is properly configured. We also employ Shopify SEO to ensure that your website is constantly visible on the internet.
eCommerce Remarketing
Increase the effectiveness of your digital marketing strategy and the number of conversions you get across all online channels. We work with you to improve your abandoned cart campaigns, re-engage with your repeat visitors, and drive traffic to your product page reviews (if applicable). These techniques enable us to create very successful remarketing campaigns.
Ads A/B Split Testing
We assist you in determining which eCommerce advertisements provide the most return on investment for your online shop. Our PPC professionals design various landing pages and generate split testing measures to help you maximize your return on investment. In this method, we can evaluate which PPC advertisements generate the most leads and ultimately result in sales.
Social Media Advertising
Through eCommerce advertising, you may improve the effectiveness of your social media campaign and attract additional followers. We run targeted advertisements, respond to customer reviews, and make use of live streaming capabilities, social media material, and videos on our website. Through these methods, we are able to boost your brand engagement while also delivering excellent conversion rates.
Conversion Rate Optimization
At VentCube, we use data-driven conversion rate optimization strategies to boost the click-through rate of your advertisements (CTR). We take advantage of your company's unique offers, improve your landing pages and ad copy, and deploy a range of Adwords remarketing campaigns to re-engage prospective customers. More information on these essential aspects of our ecommerce PPC management services may be found by continuing reading.
Google Shopping
With Google Shopping advertisements, you can secure a prominent position in search results. Your firm may utilize these advertisements to market its items to consumers who are ready to purchase them. Your personal VentCube account manager will take care of the development, creation, launch, and management of your Google Shopping advertisements. With everything from Product Shopping advertising to Showcase Shopping ads, your dedicated account manager will assist you in maximizing the effectiveness of each to drive orders.
Google Ads
With Google Ads, you can increase the visibility of your real estate in search results. Make use of a wide range of pay-per-click advertisements to promote your brand and goods in order to accomplish objectives such as increasing brand recognition and sales, as well as preventing shopping cart abandonment. VentCube has successfully handled more than 650 customer campaigns and can assist you in growing your company.
Bing Ads
With our ecommerce PPC services Delaware, you can go beyond Google with Bing Ads, which is now known as Microsoft Advertising. Take advantage of rivals that are ignoring Bing Ads by launching a campaign just for this platform. With a competitive and targeted campaign for this ad network, you may increase sales, raise brand recognition, and re-engage consumers who have abandoned their shopping carts in the past.
Remarketing
Adopt a proactive strategy to dealing with the 96 percent of visitors who will abandon your site without completing a transaction. Remarketing is a technique for advertising your company to consumers who have previously visited your website and explored your items. With these advertisements, your organization (together with a specialized account manager) may encourage customers to return to your store and buy your items.
GoDataFeed
Our team's GoDataFeed management will make your day-to-day tasks even more manageable. Allow your knowledgeable VentCube account manager to handle the administration of your GoDataFeed so that you can concentrate on processing orders, replenishing inventory, and expanding your company. DataFeedWatch is another component of our ecommerce PPC management services that is included in this package.
Why choose VentCube for ecommerce PPC management?
The PPC firm VentCube has won several awards for, and our team of professionals knows what it takes to ensure that you obtain the highest possible return on investment from your PPC campaigns. In order to put things into perspective, we've handled more than 650 campaigns and assisted our customers in generating over $1.5 billion in revenue over the last five years.
Among the many ways VentCube (and our ecommerce PPC management services) vary from the competition are the following:
We offer transparent pricing
VentCube makes our PPC ecommerce management  Delaware pricing available on the internet.
Sharing our costs on the internet helps you to receive a clear view of what our services include and how much they will cost. You'll be able to see how our services connect with your company's goals, budget, and PPC requirements.
If your requirements go beyond the scope of our standard ecommerce PPC programs, we may create bespoke PPC solutions to suit a variety of budgets. With this service, you may compare your alternatives and choose the package that is most suited for your ecommerce company requirements.
Even better, we provide customized reports, so you'll never have to worry about where your money is being spent.
We bring years of experience to PPC
Our team of PPC experts has years of combined expertise in the field of search engine marketing.
Your specialized advertising professional will have credentials in Google Ads as well as Bing Ads – VentCube is also a certified Google Premier Partner — and will also be knowledgeable about other advertising platforms. In order to get the best results possible, we additionally pair you with an account manager who has previous expertise in your particular area of the ecommerce industry.
It is via this mix of talent and experience that your VentCube account manager is able to develop competitive strategies, optimize campaigns quickly, and provide results that satisfy the most demanding objectives of your firm.
If you're searching for a team of PPC experts with years of expertise, go no further than VentCube.
We dedicate ourselves to your success
As a partner, we make a personal investment in the success of your firm.
This is due to the fact that we cherish our customers and their companies. Your company's growth and success are important to us, and therefore we commit ourselves to your success. We evaluate our success by yours, whether it be the debut of a new product, the hire of a new team member, or the expansion of your business operations.
The fact that we continue to remain ahead of industry trends is another reason why we can assist you in using the newest tactics to produce outcomes for your organization. When you collaborate with VentCube, you become a member of a team that actually cares about your success.
We redefine the client experience
When it comes to our services, we put the needs of our clients first.
We respect your feedback as well as your queries, and we strive to keep you informed on the progress of your account and campaign performance. As a result, our customer retention percentage has remained over 91 percent for many years. It's also one of the reasons why our customer recommendation score is higher than the industry average of 488 percent.
With VentCube, you are getting more than just a service provider; you are getting a genuine partner.
Take a look at some of the outcomes achieved by our customers, such as PaulB Parts.
This industrial, agricultural, and mechanical components provider increased their PPC conversion rates by 75% year over year, demonstrating a commitment to continuous improvement. Even better, the firm saw a 150 percent improvement in return on investment (ROI) year over year after using VentCube. With the help of the VentCube team, PaulB Parts was able to reduce its cost per lead by 23 percent year over year.
Inside our ecommerce PPC management services Delaware
Get a taste of what it's like to work with us by reviewing the following summary of how our ecommerce PPC services Delaware operate:
Research: As your PPC service provider for ecommerce, we take a tailored approach to developing your plan for success. Therefore, we investigate your company, industry, and rivals in addition to asking questions about your brand, target audience, and objectives.
Following that, we'll sketch up and construct your ecommerce PPC strategy. Your plan will contain targeting elements like as keywords and audiences, as well as ad groups, landing pages, ad content, and other elements of the campaign. As a full-service agency, we supply everything you need for your advertisements to be successful.
After you have seen and approved your ad creatives, we will begin working on your campaign. After then, we track its performance and make adjustments to increase its click-through rate, conversions, and return on ad spend as needed.
Report: Every month, we provide an easy-to-understand report for your team to review and discuss. This report is reviewed with you by a dedicated account manager who will address any issues you may have and provide your team with a proposed plan for the future month.
Improve: Using your previous campaign data, your dedicated account manager makes changes to your advertising in order to improve their effectiveness and give your team with even better results, such as more website visitors and sales, in the future.
5 benefits of ecommerce PPC
Your company will benefit from making an investment in ecommerce PPC advertising. With an online marketing campaign from our company, you may increase traffic to your website (and hence prospective clients), as well as produce instant purchases for your business.
Why invest in ecommerce PPC?
Get more qualified traffic
Use a cost-effective advertising option
Create hyper-targeted ads
Generate more brand awareness
Measure results with ease
Learn more about the perks of ecommerce PPC for your company now:
1. Get more qualified traffic with ecommerce PPC
One of the most significant advantages of Pay-Per-Click advertising for ecommerce is that you don't have to wait for results.
PPC may begin generating relevant, targeted visitors to your website as soon as your advertisements go online, and it can do so immediately.
This is due to the fact that PPC targets those who are actively looking for your items online. Traditional advertising tactics, on the other hand, target everyone and everyone, which means you're paying to have your advertisements seen by individuals who aren't in your target demographic.
When you use ecommerce PPC advertisements, you may attract more qualified leads, or individuals who are interested in acquiring your items, because of the targeting choices available. Any ecommerce firm, large or little, would benefit from adopting this kind of marketing.
Our account managers are committed to assisting your company in maximizing the value of PPC.
Depending on your objectives, industry, target audience, and goods, we develop customized strategies for your firm. It is almost usually the case that this kind of strategy exceeds the cookie-cutter techniques used by other PPC campaign management firms.
2. Invest in a cost-effective advertising option with ecommerce PPC
Did you know that pay-per-click advertising has an average return on investment (ROI) of $2 for every dollar invested?
If you concentrate your advertising efforts on Google Ads, the sum rises to $8 for every $1 spent on advertising. That is a very favorable return on investment. It's just one of the numerous reasons why pay-per-click advertising (in any business) is a must-have approach.
With ecommerce PPC, you also have enormous control over how you spend your money.
Consider the following example: when you are establishing a pay-per-click campaign, you may select the monthly ad spend, the budget for certain ad groups, and the bids for various keywords. It provides a tremendous degree of flexibility and helps to the overall cost-effectiveness of PPC.
It helps to increase the effectiveness of this advantage because our ecommerce PPC management services incorporate strategic bid management. We assist your organization in optimizing its monthly advertising budget by ensuring that your campaigns maintain cost-effective bids throughout the month.
3. Create hyper-targeted ads with ecommerce PPC
A large range of targeting options are available for ecommerce PPC campaigns as well. This characteristic distinguishes it as one of the most effective internet advertising tactics accessible. Your VentCube account manager may create hyper-targeted, revenue-generating campaigns for you based on the many targeting choices accessible to him or her.
Custom targeting options offered in Google Ads include the following, to name a few examples:
Location
Demographics
Device
Interests
Behavior
Topics
When it comes to ad targeting, you can also make use of remarketing to your benefit. This targeting option directs your adverts to visitors who are members of a specified audience who have visited your website, such as consumers who have abandoned their shopping carts.
If you use one of our ecommerce PPC management services Delaware, you can take use of all of these targeting possibilities without having to worry about developing an excessively specific campaign. Your account manager will do research on your shoppers in order to establish a wide target to begin with, and then limit it over time based on the results of your campaigns.
This kind of approach gives you with a data-backed plan rather than a strategy based on educated estimates or assumptions.
4. Generate more brand awareness with ecommerce PPC
PPC is also an excellent method of increasing awareness of your ecommerce shop.
While building brand recognition isn't a primary emphasis for most ecommerce businesses, it is an important one to pursue. When you devote a portion of your advertising budget to brand awareness, you have a better chance of capturing future market share by targeting consumers who are at an earlier stage of the digital marketing purchasing funnel.
When doing brand awareness initiatives, you often target keywords and phrases that are relevant to your company as well as your rivals. For example, you may use a competitor's brand name as a target in order to make people aware of your organization as a viable alternative.
While individuals may click on your ad and then abandon their shopping cart, they will be more likely to remember your business and brand if you have a strong brand identity. When shopping for family members or recommending a product to a friend, their memories may be really useful.
As your PPC management partner for ecommerce, our agency will assist you in increasing brand recognition to the greatest extent possible.
Advertisement authoring and testing are included in our service plans, which means we can adjust the content of your brand awareness advertisements to increase their impact and memorability. Even better, we have an in-house copywriting staff to assist us in achieving our goals.
5. Use a measurable ad strategy with ecommerce PPC
It's also quite simple to manage and assess the performance of your ecommerce PPC advertising when using this method.
Conversion monitoring in Google Ads allows you to evaluate the efficacy of your pay-per-click campaigns and calculate how many ad clicks result in website sales, phone calls, blog signups, and other activities. You may also connect your Google Analytics account to your Google Ads account in order to get even more information.
This information will assist you in developing a more effective campaign for your ecommerce company. You may also utilize PPC data to guide other online marketing techniques, such as search engine optimization (SEO) or conversion rate optimization (CRO), by analyzing the results of your campaigns (CRO).
With VentCube, your account manager will take care of everything from setting up your Google Ads account (unless you already have one) to linking your Google Analytics and Ads accounts (if they aren't already linked).
Your dedicated account manager will also search for patterns in your campaigns, which they will present to the rest of your team during your monthly meeting. For those of you who wish to look for trends as well, you can always go into your Google Ads account.
Questions? We have answers.
Why use our ecommerce PPC services?
Ecommerce PPC services in Delaware  offer your business several advantages, including:
Spend less time: When you use expert PPC services, you will save a considerable amount of time. Instead of spending hours on end managing your Google Ads or Microsoft Advertising account, you can delegate the responsibility to an experienced and committed account manager.
Obtain great real estate in search results by doing the following: Whether you're utilizing Google Search advertising or Google Shopping ads, a sponsored ad will give your company the top place in search results, allowing you to attract more customers. Get one step ahead of the competition and find customers who are seeking for items similar to yours.
Increase sales immediately: Pay-per-click advertising (PPC) helps you to quickly increase quality leads, sales, and money. When you begin contacting consumers via search, you are gaining access to a new revenue-generating channel. Our ecommerce pay-per-click (PPC) services may assist you in increasing and maintaining your sales via online advertising.
Pay-per-click advertising is a tried-and-true approach for increasing sales and the overall success of your ecommerce business. The expertise of our digital marketing agency can assist you in making the most of this plan, saving you the time and worry of having to manage it on your own.
What is PPC advertising?
Pay-per-click advertising is a paid online advertising approach that enables your company to display advertisements all over the internet. Promote your firm in search results, on websites, and even on social media platforms like as Facebook and Twitter.
Text, graphics, and even video may be used in PPC advertisements.
PPC advertising is also noted for its ability to target users in a variety of ways.
Here are a few illustrations:
Pay-per-click advertising differs from conventional advertising in that it uses a distinct pricing strategy. Instead of paying for your advertisement up advance, you just pay when someone clicks on it. Pay-per-click advertising gets its name from the payment scheme used by marketers.
What is a PPC ad network?
An ad network is a platform that allows you to distribute your advertisements to people. A good example of an ad network is Google Ads (formerly known as Google AdWords), which is operated by Google.
PPC advertisements are created via the use of an ad network, such as Google Ads, Facebook Advertising, or Microsoft Advertising.
These ad networks may link you with a variety of audiences while also providing you with a variety of targeting choices. You may market your company across Bing and websites linked with and authorized by Microsoft Advertising, for example, by using Microsoft Advertising.
Facebook, on the other hand, gives you access to its vast user base of people.
More information may be found at: How Long Does It Take for PPC to Produce Results?
What is PPC ad spend?
Ad spend, often known as advertising spend, is the amount of money you allocate to your ad network budget. It's the amount of money you're prepared to pay with ad networks, whether it's for a year or for a single month.
In the majority of circumstances, companies refer to their monthly budget as ad expenditure. Consider the following budget for a corporation with a $5000 monthly ad expenditure, as an illustration:
Total monthly ad spend: $5000
Facebook ad spend: $800
Google Ads ad spend: $2500
Instagram ad spend: $800
Microsoft Advertising ad spend: $900
With pay-per-click advertising, you can tailor your ad spend to meet the specific demands of your company and target demographic. Whether you wish to commit your whole ad spend to one ad network, such as Google Ads, or to a number of ad networks, you have complete control over your PPC advertising budget. If you're not sure where to direct your advertising dollars (or even how much to spend), consult with VentCube.
When you engage in our expert PPC management services, we can offer a realistic ad spend for your company based on our experience managing more than 650 PPC campaigns over the years.
Where can you advertise with PPC ads?
You can advertise across the Internet with PPC ads.The most popular locations include:
Search results
Third-party websites
Social media
When advertising online, most businesses will focus on specific platforms, like:
Google
Bing
Facebook
Twitter
LinkedIn
Instagram
YouTube
In order to maximize the return on your investment in a PPC campaign, you must target the most profitable marketing channels for your company. For example, if your target demographic prefers Facebook over Twitter, you should definitely allocate a larger portion of your advertising budget to Facebook than to Twitter. Finding out who your target demographic is and polling existing customers will assist you in targeting your PPC campaign on the platforms that have the greatest potential.
Do people really click on online PPC ads?
Yes! Page clicks from advertisements that show in search results account for more than 45 percent of all page clicks.
Even better, those who click on advertisements are twice as likely to purchase a product or service than organic visitors, or visitors that arrive at your website without clicking on an advertisement, according to research. With pay-per-click (PPC) advertising, you can contact individuals who are actively searching to purchase, which may have an instant influence on your sales figures. Not to mention that pay-per-click (PPC) advertisements generate an average return on investment (ROI) of $2 for every $1 spent.
If you're using Google Ads to promote your business, the fee climbs to $8. People not only click on internet advertisements, but they also take action in response to them, such as completing a purchase.
How much does a PPC ad campaign cost?
The cost of a PPC marketing campaign varies depending on the company, industry, and approach. It is estimated that small to medium businesses spend between $9000 and $10,000 per month on marketing.
In this pricing range, you will find your ad spend as well as any other charges, such as management services from a PPC agency (if applicable).
What factors determine my PPC costs?
When it comes to PPC, the amount you spend per click is determined by a number of criteria, including:
In pay-per-click advertising, your bid is the amount of money you are ready to spend if someone clicks on your ad. Even while you may wind up paying less than your bid (depending on the ad auction), you will not end up paying more than what you bid.
Aspects like as keyword selection and demographic targeting may all have an impact on your PPC expenses. Bidding on a competitive term such as "consumers insurance agency," for example, might result in greater prices due to the higher cost-per-click associated with the phrase (CPC).
Quality of the advertisement: In pay-per-click advertising, the quality score is also important. Because ad networks, such as Google Ads, evaluate the quality and relevancy of advertisements, big firms cannot afford to spend to win in PPC. High-quality advertisements may often be produced at a lesser cost than low-quality advertisements.
Focus on creating high-quality advertising with fair bids if you want to create the most cost-effective ads possible. Before you initiate an advertising campaign, consider how the user will be affected. When consumers view your adverts, for example, will it pique their interest enough to drive them to click, and will your landing page satisfy that interest?
If you're working with a PPC firm, look for one that understands the importance of your budget. Signing a contract with an agency that does not handle your budget as if it were their own may result in wasted advertising dollars, inflated bids, and demands for even more advertising dollars. A partnership with a company such as VentCube can provide you with the assurance that you are running a cost-effective campaign.
Take a peek at the outcomes achieved by our customers, such as York Saw and Knife. With the help of our team, they were able to cut their cost per conversion by 20% while simultaneously growing their conversions year over year by 108 percent.
Why advertise with pay-per-click ads?
The use of PPC advertisements provides your company with a number of benefits in the marketplace, including:
Set a custom budget that you can change at any time
Access useful targeting options unavailable in traditional advertising
Receive insightful audience and campaign data
Respond to campaign performance in real-time to maximize performance
Show up above organic results in online searches
Outrank competitors
Accomplish various goals, from brand awareness to purchases
Reach people when they're looking for you
Support other digital marketing initiatives, like search engine optimization (SEO)
The fact that pay-per-click advertising provides a return on investment of 2:1 indicates its effectiveness in your internet advertising strategy. If you want to build your company online while also competing with top rivals, pay-per-click advertising (PPC) may assist you in achieving your objectives.
What businesses can (and should) advertise online?
Any business can use PPC advertising. A few examples include:
Franchises
Restaurants
HVAC companies
Insurance agencies
Ecommerce stores
Manufacturers
Dentists
Heavy equipment dealers
And more
A few searches relating to your goods or services might indicate whether or not pay-per-click (PPC) marketing is a must-have approach for your industry. Even if you discover no advertising on searches that are related to your firm, this does not rule out the possibility that PPC is a worthwhile investment of your time. To the contrary, it brings to light a big opportunity for you to take advantage of.
Consider working with a PPC firm to manage your ad campaigns, but make sure they have some expertise in your market before hiring them. For example, an agency like VentCube is a good example of an agency that has likely had some experience in your area, having handled more than 650 PPC campaigns over the course of its history.
How does PPC advertising work?
Depending on your ad network and ad type, pay-per-click advertising might operate in a variety of ways. For example, despite the fact that their ad auctions are comparable, Google Ads and Microsoft Advertising use distinct algorithms for their ad auctions.
Many people point to Google's approach when describing how pay-per-click advertising works. As a result, if you advertise on Google, you may anticipate the following results:
A user makes a search on a search engine like Google
Google launches the ad auction, compiling all relevant ads and their Quality Scores
The auction looks at each ad's bid, quality, and potential impact to assign an Ad Rank
Google delivers the ads in order of highest Ad Rank to lowest Ad Rank
During the ad auction, Google will also compute your cost per click (CPC) using the method below:
Calculate your cost per click by multiplying the ad rank of the ad below you by your quality score plus $0.01.
Because of this formula, PPC consultants and agencies place a strong emphasis on producing high-quality content. It is possible to boost your Quality Score by creating an informative ad. This may result in cheaper expenses as well as an increase in Ad Rank.