Dr. Roni is a Naturopathic Doctor, has a Ph.D. in Natural Health, is a Registered Nurse, a Certified Colon Therapist, and a certified Hypnotherapist for over 25 years. We aimed to design and develop a minimal and modern website.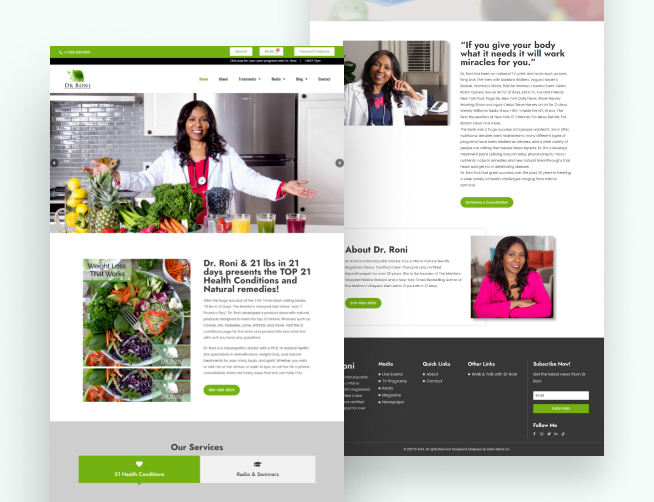 The challenge
We started with the goal of creating a website that would be easy to navigate and use and aesthetically pleasing. The site needed to be clean, concise, and informative. The content needs to be updated regularly and attractive to visitors.

Approach
Our goal was to create a website that was easy to navigate, simple to use, and highly responsive to the needs of our target audience. We used an iterative development process and user testing along the way to ensure that the website was was-friendly and effective.

Result
The website is very simple and easy to navigate. It has all the necessary information and tools. The website has been designed to have a clear and easy-to-understand presentation. The website has been optimized to ensure it loads quickly on all browsers.

Dr. Roni's Website Design By VentCube