WordPress maintenance Service in Delaware
Every company, no matter how little or large, now has an internet presence. If you want to be seen or be easily available, having a physical location on the information superhighway is a must. When it comes to website owners, WordPress is the most popular content management system on the market. It is simple to set up and maintain, but it may be a little complex for some and a source of irritation for others.
It is critical for a website to be quick, efficient, and performance-oriented in order to attract visitors. A moderate level of maintenance is necessary on an ongoing basis in order to keep a website optimized for search engines. It is possible that the content on your website is excellent, but you will not be able to maintain high levels of traffic until your website is a well-oiled machine.
This may be a significant source of distraction for a company. You don't want to waste time fussing with your website when you might be focusing on your main company operations. WordPress maintenance services Delaware are an excellent alternative for those who are too busy or who don't have a strong interest in technology in general. You will be able to concentrate on your company while they handle the details.
Innovation & Determination
Affordable Service
You Talk, We Listen
We Value Integrity
We Create Outstanding Designs
We Quantify Our Success
We Deliver On Time
Increase in organic traffic
Roni Deluz -

Naturopathic Doctor
"Highly Recommend Agency"
I recommend VentCube for any digital marketing. The team is very knowledgeable and always has a lot of creative ideas on how to get the most out of your campaign. They are also great to work with, they are kind, attentive, and willing to go above and beyond on any task you give them.
Increase in organic traffic
Greg Herring -

Chief Executive Officer
"They helped me with my SEO strategy"
I always find myself reaching out to VentCube when I need assistance with my digital marketing campaign. As the head of their digital team, they are experts in their field and I trust them implicitly. They helped me with my SEO strategy and came up with a unique plan that really paid off!
But don't just take our word for it
Is VentCube the best Digital Marketing Service Prodider? Let's ask our users and tech experts.
VentCube offers a reliable web design service with excellent customer service. It's easy to connect with support by chat and their staff is both friendly and helpful.
I would highly recommend Ventcube Internet Marketing. They are great to work with. The traffic to our website has increased thanks to their SEO program.
We at Kee Service were very impressed with the all aspects of our new website. We would highly reccomend VentCube to anyone looking to build a new website.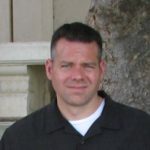 John Coakley
CCM Construction
Within six months, VentCube's SEO work catapulted our 'TP' product line into top page rankings. As a result, our business has reaped the rewards of the work VentCube provided and will continue providing on our future SEO needs.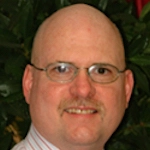 William Miller
- D.M.D. Dentist
It has been a pleasure working with VentCube. I appreciate your dedication to the projects that you and your team are on. It is nice from the customers stand point to be able to get in touch with you and your team and you guys always made yourselves available.
Mike Rigdon
Universal Automation
This was the first time I developed a web site so I couldn't have asked for a better or easier group to work with. The entire process from sales through development and launch was timely and extremely efficient. A fantastic experience all around!
Awesome, Awesome company!!! VentCube has been helping us for years. They created our website and have continually updated it and adjusted to our growing and changing company. They have increased our online presence in every area we take on. Recently we had some of our listings hacked. Found it on Saturday and everyone started working on it asap and by Monday morning it was all fixed in time for the workday. You can rest comfortably when Thrive is looking after you. Thanks VentCUbe team for everything you do for us.
Tom Focht
All Pro Door LTD

VentCube implemented some design aspects into our website, which I had wanted to try since the business was started. VentCube provided a team of relevant experts who worked with the email postcards that we send out, scheduling and design aspects for individual pages. During the development process, VentCube sent me working models, listened to my critiques, and made appropriate changes, explaining why certain elements were built as they were. VentCUbe has also helped me manage our pay-per-click advertising as well as handling our SEO.
Michael Arden
Elephants Remember
What Do WordPress Maintenance Services Do?
In order to determine whether or not WordPress maintenance services are appropriate for you, let's first discuss what WordPress maintenance services truly accomplish.
First and foremost, there is the "core" set of maintenance functions that almost every service provider provides. These are some examples:
If you have a query regarding WordPress, for example, they'll at the very least put you in the proper direction (though you shouldn't necessarily expect them to repair the problem for you, depending on whether or not it's within the scope of that service's offering).
WordPress core, theme, and plugin upgrades are taken care of by a team of experts.
Backups of your site are made automatically every day and stored in a secure offsite location.
Some kind of security monitoring, which is normally accomplished by bundling a third-party service such as Sucuri.
Then, many maintenance services go above and above by including features such as:
The majority of businesses charge an additional price for custom development work, while other services provide you with a fixed amount of custom development hours each month at no additional charge.
Unlimited content modifications — for example, changing the content on your homepage or making a tiny CSS adjustment – are permitted without restriction.
Enhancement of overall performance
Maintenance services Delaware with white-label capabilities are available from certain providers, which is beneficial if you're utilizing Elementor to construct websites for customers. Essentially, this implies that you can provide your consumers with a maintenance service Delaware while still utilizing your own email address and branding, which is advantageous.
Customer service is available via e-mail, at hello@ventcube.com, but the maintenance service will handle all aspects of providing assistance.
If you are looking for a Website Maintenance Company in Delaware, look no further than us! Ventcube provides a Website Maintenance Service in Delaware to help you reach your goals. Get a free quote or contact us today.
Have questions about our services?
Stress-Free and Turnkey WordPress Maintenance Service Delaware!
Despite the fact that certain WordPress maintenance services Delaware may be automated, we feel it is critical to have human eyes looking over your website. That's why you'll be paired with a WordPress specialist headquartered in the United States from the beginning. You will get acquainted with your Sunny HQ support lead, who will routinely check your website to ensure that it is operating at optimal performance.
Malware Cleaning & Removal
We monitor your site on a regular basis, and if we discover malware, we clean it up, remove it, and restore your site to normal operation.
WP, Theme & Plugin Updates
WordPress Maintenance Services Delaware begin with the installation of new plugins. We update all of the WordPress core files, as well as the theme and plugins, once a week. Our method includes a thorough physical assessment of your location to verify that there are no mistakes.
Real Eyes on Your Website
From the beginning, your site is allocated to a WordPress staff member who will spend time getting to know your site and reviewing it on a regular basis.
SEO & Performance Monitoring
Things change, and the performance of your website may change with them. That is why we monitor your site on a daily basis to verify that it is operating at peak performance.
Plugin & Theme Vulnerability Scanning
We stay up with the newest threats and monitor your website 24 hours a day, seven days a week for any problems. We'll take care of any issues before they have an impact on your site.
Ongoing Hack Prevention
Our network and server systems are among the most secure in the industry. In many cases, we can prevent hacking efforts before they ever reach your website.
Analytics Web & Mobile App
We set up and setup Google Analytics, crawl metrics, and any other monitoring you need, as well as assisting you in making sense of the data collected.
Image & Code Compression
For the purpose of making your site as quick as possible, we have automatic and manual methods in place for compressing your photos and data.
Custom WordPress Support Services
Custom themes, plugins, and functionality are supported on sites with these features. Along with all of our premium WordPress maintenance services, you can now benefit from specialized assistance for your sites that have been customized with custom-built themes, plugins, or other bespoke capabilities.
Safe Updates on Custom Sites
Updates to your Custom WordPress site's plugins, themes, and core files are tested and evaluated in conjunction with your custom code to help avoid mistakes from occurring.
Custom Functionality Testing
With the help of your custom theme or custom plugins, our staff will identify and test any faults that may occur in the functionality of your WordPress site.
24/7 Custom Code Monitoring
The complexity of bespoke websites increases as the number of pages grows. Our proprietary site monitoring tools scan for important issues and breakdowns on your site 24 hours a day, seven days a week to assist you in keeping your WordPress environment healthy.
Git Management
Possess an integrated Git repository on your WordPress site. The upgrades to plugins, themes, and core files will be committed with our assistance! In addition to standard website updates, proactive website edit commitments are offered at an extra hourly charge.
AWS and Pantheon Hosted Sites
Custom plans are required for sites hosted on Amazon Web Services (AWS) or Pantheon (Pantheon), owing to the specific structure of these platforms, which makes changes and alterations more time-consuming.
WordPress Multisite
We recommend our Custom Pro package for WordPress Multisite setups that power up to five websites. If you have six or more site configurations, you'll need to upgrade to the Enterprise plan.
WP Maintenance services by experts that speak your language.
We speak your language and understand that you aren't concerned about things like SSL, FTP, CDNs, and all of the other acronyms. You are aware of the importance of your time and that having a WordPress website that is skillfully maintained and updated, as well as being safe, enables you to spend more time doing what you do best – taking care of your company and clients.
It's simple, we handle it all!
Smart WordPress Hosting
This is the most reliable hosting available. Featuring lightning-fast hardware, strong security, automatic backups, and a global content delivery network (CDN), your site will load so quickly that you won't believe your eyes!
Complete WordPress Care
As you run your company, we maintain your WordPress site in the same manner you do – delving into the intricacies but always keeping our eyes on the big picture. From the beginning, you'll have a WordPress professional in charge of every element of your site's operation. 
WordPress Support
As soon as anything goes "bump in the night," our WordPress professionals are ready to jump into action! We are just an email away, no matter how big or little your problem may be. We are solution-driven and may respond within minutes of receiving your email.
Questions? We have answers.
What happens if a plugin or theme update breaks my site?
The short response is that we'll collaborate with you to resolve the situation. Plugins, themes, and the WordPress core software are all tested for compatibility prior to being updated, but occasionally the effects of an update are unanticipated and things stop working as a result of the upgrade. If an update we conduct causes anything to malfunction, we will spend up to one hour attempting to repair the issue. If we are unable to get the most current stable version of the theme or plugin to function correctly on your site, we will roll back the update to the most recent stable version and give you with a suggestion for how to proceed to remedy the problem.
What happens if my site is hacked?
Our staff will work with you until your website is clean, secure, and operational again. The case of a site hack requiring expert remediation from our trusted partner, Sucuri, we are able to provide our customers with discounted rates for their services via our partnership.
How many support requests can I submit each month?
You are welcome to ask as many questions as you like, and if your request is covered by your plan, we will take care of it as soon as possible. Each request for problem inquiry is included in our plans at no extra cost for a maximum of fifteen (15) minutes. If the issue necessitates a more in-depth study and investigation, we will provide you with a fee estimate for investigating and resolving the problem.
How does your maintenance retainer work?
The SiteCare Pro plan includes a two (2) hour support retainer per month as part of the monthly service fee.
It is possible to roll over any unused retainer hours at the end of a month into the next month's hours if there are any. Any unused rollover time from a previous month is forfeited at the conclusion of the next month's calendar month. In the case of retainer hours, for example, all of January's hours must be utilized by the end of February, or they will expire.
Another advantage of using a retainer is the ability to charge in fractional hours. Clients who do not have a retainer must pay a one-hour minimum on all requests.
What's your refund policy?
We provide a complete refund if you cancel your plan within the first 30 days after buying it. For whatever reason you are dissatisfied with our service during your trial period, we will refund you 100 percent of the money you paid us to try our service out.
After the trial period has expired, you have the option to cancel your subscription at any time. In the case of monthly subscriptions, we do not give pro-rated returns. Alternatively, if you have already paid for a yearly membership and want to cancel, we will provide a refund for the months left on your contract.
Is migration really free and how does it work?
Yes, it is completely free, and it is also simple as pie! We just need your WP admin user name and password in order to finish the conversion process.
In this step, we will go into your WordPress website, grab a copy of it, and upload it to our hosting platform.
It will be cleaned, optimized, and checked for viruses before being put through its paces. We'll let you know as soon as we're certain everything is in tip-top condition. The majority of the time, we can have your site up and running within 4 hours (it may take longer if your site is "messy," but don't worry, we will take care of it regardless of how long it takes!).
You may then try it out for yourself, and after you are completely convinced that everything is in working order, we will go live and show it off to the rest of the world!
There will not be a single minute of outage, and we will take care of everything!
There are lots of choices when it comes to WordPress hosting and maintenance. Why should we consider Sunny HQ?
For those who want the gist of it, we provide the most complete WordPress Support, Hosting, and Maintenance services Delaware available at the most competitive fixed monthly fees.
The longer explanation is that there are several WordPress service businesses that do some of the same functions that we do. They are a small group of people that do a significant portion of our work. None of our competitors performs all of our services with the same level of excellence as we do!
In addition to delivering blazing fast enterprise-grade servers with rock-solid security for all of our clients' websites, we also function as their WordPress host.

We are your friendly WordPress Support Team situated in the United States, and we are ready to take on any challenge.

We are your WordPress Website Consultant, and we are here to answer any query, advise on any assignment, study any issue, and give professional help on all things WordPress. Contact us now to get started.

We are your in-house WordPress Webmaster, and we are responsible for everything connected to keeping your WordPress site safe, secure, up to date, optimized, and running smoothly at all times.

Any project, no matter how big or little, will be met with enthusiasm by our WordPress developers.

In other words, we handle every aspect of your WordPress site for you!
It's important to emphasize that we are more than simply "doers." There are lots of people who will do everything you ask of them without asking any questions. We take the time to ensure that we thoroughly get what you want to do and why you want to accomplish it. Before taking any action, we do study, examine, and assess the situation. We are problem solvers and identify of business opportunities.
Not to mention that we deal with businesses of all sizes and across all sectors, from single-member LLCs to multi-billion-dollar multinationals.
With Sunny HQ, you will never have to be concerned about your WordPress site again!
Do you manage WooCommerce websites?
Yes, and we are big fans of WooCommerce! In reality, the Sunny HQ website is powered by the WooCommerce platform. All of our maintenance subscriptions include on-going support for WooCommerce, as well as any other eCommerce platform you may be using. You will not be required to purchase a premium or pro plan for eCommerce assistance, as is the case with other WordPress maintenance and hosting businesses.
What if I have multiple (2+) sites that need to be managed?
We are capable of handling as many sites as you need! In general, each plan is limited to a single location. Our SPF 75 and SPF90 plans, on the other hand, may occasionally cover more than one site, depending on the intricacy of the sites covered. In the case of two sites, one of which is an e-commerce site and the other of which is a modest static site that needs minimal maintenance, we can often bundle them together into either the SPF 75 or SPF 90 plans. For those of you who have many locations, we can design a strategy that is tailored to your individual requirements. Simply contact us and we will ensure that you get the most appropriate package at the most reasonable price!
I can update WordPress myself, why do I need a service?
It is just a minor fraction of the overall task of maintaining a website to keep software up to date. In spite of this, the majority of individuals are unaware that there is a particular sequence in which items should be changed in order to prevent possibly damaging a website.
Things may and will go wrong during the WordPress upgrade process, despite the fact that it is normally rather straightforward. The knowledge that you have specialists watching your site and ready to handle any issues as soon as they occur is more soothing than stressing out and attempting to solve things yourself or attempting to locate a trained individual to fix an issue on short notice.
Don't rely on chance to maintain your internet reputation and generate cash streams. Allow us to protect the investment you've made in your website.
What types of issues will you address as part of this service?
Most of the time, we are dealing with security concerns and outage situations. We do, however, monitor and handle concerns with the site's and server's health. Issues such as updating PHP versions or discovering why cron events aren't correctly firing are examples of what you can encounter. We're also pleased to give plugin suggestions and offer advise to assist you in making informed selections about your software.
Custom programming, integration of third-party scripts, and general support requests are not included in this service. If a certain request falls outside of our scope, we will notify you. We do, however, charge an extra fee for each of these services.