Website Security Setup Service in Delaware
A company's life is fueled by its websites, apps, personnel, and network infrastructure. In order to account for everything and everyone linked to the Internet, the VentCube Website Security Setup Service Delaware has been designed. All of this is accomplished without the use of an overpowering patchwork of complexity.
Innovation & Determination
Affordable Service
You Talk, We Listen
We Value Integrity
We Create Outstanding Designs
We Quantify Our Success
We Deliver On Time
Increase in organic traffic
Roni Deluz -

Naturopathic Doctor
"Highly Recommend Agency"
I recommend VentCube for any digital marketing. The team is very knowledgeable and always has a lot of creative ideas on how to get the most out of your campaign. They are also great to work with, they are kind, attentive, and willing to go above and beyond on any task you give them.
Increase in organic traffic
Greg Herring -

Chief Executive Officer
"They helped me with my SEO strategy"
I always find myself reaching out to VentCube when I need assistance with my digital marketing campaign. As the head of their digital team, they are experts in their field and I trust them implicitly. They helped me with my SEO strategy and came up with a unique plan that really paid off!
But don't just take our word for it
Is VentCube the best Digital Marketing Service Prodider? Let's ask our users and tech experts.
VentCube offers a reliable web design service with excellent customer service. It's easy to connect with support by chat and their staff is both friendly and helpful.
I would highly recommend Ventcube Internet Marketing. They are great to work with. The traffic to our website has increased thanks to their SEO program.
We at Kee Service were very impressed with the all aspects of our new website. We would highly reccomend VentCube to anyone looking to build a new website.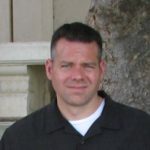 John Coakley
CCM Construction
Within six months, VentCube's SEO work catapulted our 'TP' product line into top page rankings. As a result, our business has reaped the rewards of the work VentCube provided and will continue providing on our future SEO needs.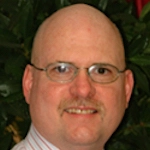 William Miller
- D.M.D. Dentist
It has been a pleasure working with VentCube. I appreciate your dedication to the projects that you and your team are on. It is nice from the customers stand point to be able to get in touch with you and your team and you guys always made yourselves available.
Mike Rigdon
Universal Automation
This was the first time I developed a web site so I couldn't have asked for a better or easier group to work with. The entire process from sales through development and launch was timely and extremely efficient. A fantastic experience all around!
Awesome, Awesome company!!! VentCube has been helping us for years. They created our website and have continually updated it and adjusted to our growing and changing company. They have increased our online presence in every area we take on. Recently we had some of our listings hacked. Found it on Saturday and everyone started working on it asap and by Monday morning it was all fixed in time for the workday. You can rest comfortably when Thrive is looking after you. Thanks VentCUbe team for everything you do for us.
Tom Focht
All Pro Door LTD

VentCube implemented some design aspects into our website, which I had wanted to try since the business was started. VentCube provided a team of relevant experts who worked with the email postcards that we send out, scheduling and design aspects for individual pages. During the development process, VentCube sent me working models, listened to my critiques, and made appropriate changes, explaining why certain elements were built as they were. VentCUbe has also helped me manage our pay-per-click advertising as well as handling our SEO.
Michael Arden
Elephants Remember
Website Security delivers simple-to-use solutions to assist you in protecting your website from the most prevalent security risks. After all, your website serves as the hub of your company, your brand, and all of the fantastic things you're doing to make the world a better place. It needs comprehensive security, as well as access to all of the tools necessary to safeguard your company and consumers online.
If you are looking for a Website Maintenance Company in Delaware, look no further than us! Ventcube provides a Website Maintenance Service in Delaware to help you reach your goals. Get a free quote or contact us today.
Have questions about our services?
WEBSITE SECURITY SOLUTIONS Delaware SERVICES
Regular checks on website security and vulnerabilities
It is critical that you scan and inspect your websites on a regular basis for risks and vulnerabilities that might enable automated assaults to infiltrate and compromise your website. As the finest website security services Delaware provider, Comodo's cWatch Comodo is one of the most powerful tools you can use to detect and eliminate any malware that attempts to undermine the integrity of your website's code. It is free to use, and you may pay to premium usage if you want more comprehensive protection against future assaults and malware.
Use of HTTPS protocols
When it comes to website security, HTTPS protocols are cutting-edge and well acknowledged. Search engines such as Google, for example, classify any websites that do not use HTTPS protocols as unsafe websites. Hackers will have an easier time accessing your website and stealing the information of your visitors if you do not follow these guidelines.
Update your software
It is critical that you maintain your CMS platforms and other software and plugins up to date at all times whether you are using them or if you have placed them on your website. Using up-to-date software ensures that you do not expose your websites' security risks by continuing to use out-of-date software.
Get SSL certificates
This is a critical approach of website security to use. It protects all of the information submitted on the website from being accessed by third-party visitors. In order to defend against the theft of their clients' credit card details, e-commerce websites and websites that need a login and password to access are among the most prevalent uses of this security measure.
Choose a secure host
When choosing a web hosting platform for your website, look for one that employs sophisticated security measures on both their servers and the websites of their clients. This is critical because if the security of your hosting platform is compromised, your website will become exposed to assaults.
Website backup
In the event that an assault is not prevented and results in the downtime of your website, you should maintain a backup that is readily accessible and retrievable. In the event of an attack, this will guarantee that you are back online in the least amount of time.
Benefits of Website Security.
Show customers they'll be safe on your site.
In addition to our Web Application Firewall (WAF), which allows your site to offer HTTPS encryption, all Website Security plans include an SSL Certificate. This demonstrates to visitors that your site is trustworthy and that any data they send with your site is encrypted, ensuring that it is protected from spying or commercial exploitation.
When incoming data is intercepted and examined, dangerous code from security risks such as SQL injections and DDoS assaults is neutralized, preventing any damage from being done to your website or network. Furthermore, our Content Delivery Network (CDN) offers even greater security against DDoS assaults by blocking access to the original server hosting your website.
Prevent attacks and fix malware problems.
Attacks can be prevented, and virus issues may be resolved. Ensure the security of your website by adopting a proactive, preventive strategy. Site assaults may be prevented by using the Website Security firewall. The malware scanner analyzes your site on a regular basis for dangerous information and notifies you if any is discovered.
Increased speed — coupled with encrypted data — boosts search rankings.
In order to assist your company become more visible to new prospective clients, Google significantly prefers SSL-protected encrypted websites and places them higher in search results than sites that are not secured by SSL. Our Content Delivery Network (CDN) protects your site from distributed denial of service (DDoS) attacks while also increasing the speed with which your site loads by up to 50% by distributing your content across multiple servers around the world, ensuring that your content is always close to your customers.
Secure site backup with one-click restore.
Reduce the likelihood of data loss by implementing daily automated backups  of your website. In the event of a calamity, one-click restore allows you to quickly and easily restore a fresh version of your website with a single click.
Types of attacks that your website may face
Various forms of assaults may be launched against a website at any time. Almost every day, hackers come up with new ways to attack flaws in your websites' security systems.
Here are a few examples of frequent website assaults that may be avoided with appropriate website defense.
1. DDoS Attacks
DDoS is an abbreviation for distributed denial of service. Website attacks like these are characterized by an overwhelming number of fake visitors to your website. This kind of assault causes your website to become unresponsive, making it unavailable to your visitors.
2. Viruses and Malware
The vast majority of individuals are aware of how virus infections damage their personal computers. Websites are also targeted by virus and malware assaults. A variety of viruses and malware may infect websites, each with its own set of characteristics. There are a plethora of options.
Viruses and malware are sent to your websites via connections to other websites. They will have an impact on your website as well as your client's PC. Viruses infect the computers of website visitors who view the link after clicking on it.
3. Automated Website Attacks
Hackers do not limit themselves to attacking websites. They are the ones that create the viruses and malware that are subsequently used to infiltrate websites. Once the viruses and malware have been created, their distribution is automated, and they may be used to target any websites that are susceptible.
4. Username and password theft
Another kind of website assault that is widespread is the stealing of usernames and passwords. The successful theft of your admin login and password results in the takeover of your website by the perpetrators.
It is also possible that attackers may obtain the usernames and passwords of your website users, as well as compromise other elements of their online behavior.
Questions? We have answers.
Why You Should Ensure Your Website Protection
One-third of the world's population visits these websites on a daily basis, while there are little more than 1.9 billion websites on the internet in total.
Because of the vast number of people that visit websites, it is critical for website owners to guarantee that their websites are safe havens for their users. According to data on internet security, more than 50,000 websites are hacked on a regular basis.
To begin, here are some of the reasons why you should make certain that your website is safe.
1. Enhance customer trust
Clients will place their faith in website owners who make certain that their sites are secure for visitors to use. This will result in more business, a positive internet reputation, and increased revenues..
Hackers on the internet specifically target websites from which they may easily get personal information about users. Ones that are secure are more trustworthy than websites that are not secure.
2. Your website will get more visitors
When you visit a website that is not properly protected, your browser will notify you that the website is not secure.
When most individuals notice this warning on a website, they instantly close the page and look for alternate sites to visit instead.
3. Trust from search engines
When you have protected websites, search engines will have confidence in your website. The use of enhanced website security software may help you improve your search engine optimization (SEO), which in turn attracts more visitors to your website by allowing your website to appear higher on search engine result pages.
4. Your website will remain online
A large number of website assaults result in the complete removal of the website from the internet.
Every business owner would prefer not to waste their time and money in developing a devoted audience and client base, only to have all of their hard work undone by something that they might have done to avoid the occurrence in the first place.
What makes Website Security so simple?
Website Security allows you to choose the frequency with which your site is scanned for security risks, install an SSL Certificate, and monitor your site for malware and other online security concerns – all from a single dashboard.
Where can I find my SSL Certificate?
Your Secure Sockets Layer (SSL) certificate
If I have an SSL Certificate, do I still need Website Security?
Despite the fact that an SSL certificate encrypts data transported to and from your website, it does not protect your site from additional vulnerabilities such as malware, SQL injections, or distributed denial of service (DDoS) assaults. With the use of both an SSL certificate and Website Security, you can be certain that all components of your website are safeguarded.
If I have an SSL Certificate, do I still need Website Security?
Despite the fact that an SSL certificate encrypts data transported to and from your website, it does not protect your site from additional vulnerabilities such as malware, SQL injections, or distributed denial of service (DDoS) assaults. With the use of both an SSL certificate and Website Security, you can be certain that all components of your website are safeguarded.
Security monitoring and scan frequency may be customized based on your Website Security Suites plan. You can pick from 30-minute, 12-hour, or once-a-day security monitoring and scan frequency. If any malware is discovered, you will be alerted as soon as possible.
Security monitoring and scan frequency may be customized based on your Website Security Suites plan. You can pick from 30-minute, 12-hour, or once-a-day security monitoring and scan frequency. If any malware is discovered, you will be alerted as soon as possible.
How does a Web Application Firewall (WAF) secure my site?
A web application firewall (WAF) is a cloud-based firewall service that screens and protects your real-time website traffic from threats such as SQL injection attacks (malicious data that essentially tricks your site into doing something it shouldn't) and distributed denial of service (DDOS) attacks (crashes your site by overwhelming it with a flood of automated traffic). It just takes a few minutes to set up a WAF, and it serves as your site's first line of protection in the interim between Website Security inspections.
How does the Content Delivery Network (CDN) speed up my site?
A content delivery network (CDN) is a global network of servers that uses dynamic and static caching to ensure that all material is rendered swiftly and reliably. For example, if a visitor from Japan comes to your website that is hosted in the United States, it will load exactly as rapidly as a website located in the country of Japan.