Website content update Service in Delaware
VentCube offers Website content update Service Delaware to ensure that your website is up to date and current, regardless of where it is being hosted.
The term "content" in the current sense refers to more than just the text on your website's pages. Image and other assets on your site can be changed, formatted, or optimized; changes – additions, deletions, or modifications – can be made to the menus and navigation on your site; adding new features and functionality can be added to your site; and even cleaning your site of viruses, spam, and malware.
Innovation & Determination
Affordable Service
You Talk, We Listen
We Value Integrity
We Create Outstanding Designs
We Quantify Our Success
We Deliver On Time
Increase in organic traffic
Roni Deluz -

Naturopathic Doctor
"Highly Recommend Agency"
I recommend VentCube for any digital marketing. The team is very knowledgeable and always has a lot of creative ideas on how to get the most out of your campaign. They are also great to work with, they are kind, attentive, and willing to go above and beyond on any task you give them.
Increase in organic traffic
Greg Herring -

Chief Executive Officer
"They helped me with my SEO strategy"
I always find myself reaching out to VentCube when I need assistance with my digital marketing campaign. As the head of their digital team, they are experts in their field and I trust them implicitly. They helped me with my SEO strategy and came up with a unique plan that really paid off!
But don't just take our word for it
Is VentCube the best Digital Marketing Service Prodider? Let's ask our users and tech experts.
VentCube offers a reliable web design service with excellent customer service. It's easy to connect with support by chat and their staff is both friendly and helpful.
I would highly recommend Ventcube Internet Marketing. They are great to work with. The traffic to our website has increased thanks to their SEO program.
We at Kee Service were very impressed with the all aspects of our new website. We would highly reccomend VentCube to anyone looking to build a new website.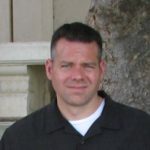 John Coakley
CCM Construction
Within six months, VentCube's SEO work catapulted our 'TP' product line into top page rankings. As a result, our business has reaped the rewards of the work VentCube provided and will continue providing on our future SEO needs.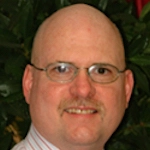 William Miller
- D.M.D. Dentist
It has been a pleasure working with VentCube. I appreciate your dedication to the projects that you and your team are on. It is nice from the customers stand point to be able to get in touch with you and your team and you guys always made yourselves available.
Mike Rigdon
Universal Automation
This was the first time I developed a web site so I couldn't have asked for a better or easier group to work with. The entire process from sales through development and launch was timely and extremely efficient. A fantastic experience all around!
Awesome, Awesome company!!! VentCube has been helping us for years. They created our website and have continually updated it and adjusted to our growing and changing company. They have increased our online presence in every area we take on. Recently we had some of our listings hacked. Found it on Saturday and everyone started working on it asap and by Monday morning it was all fixed in time for the workday. You can rest comfortably when Thrive is looking after you. Thanks VentCUbe team for everything you do for us.
Tom Focht
All Pro Door LTD

VentCube implemented some design aspects into our website, which I had wanted to try since the business was started. VentCube provided a team of relevant experts who worked with the email postcards that we send out, scheduling and design aspects for individual pages. During the development process, VentCube sent me working models, listened to my critiques, and made appropriate changes, explaining why certain elements were built as they were. VentCUbe has also helped me manage our pay-per-click advertising as well as handling our SEO.
Michael Arden
Elephants Remember
Website upkeep and maintenance are our specialization. Our digital media team is available to help you with the continuing maintenance of your website assets, content, and technology. Please contact us for more information. We are passionate about what we do and will go above and beyond to guarantee that your website is properly prepared to assist you in your online endeavors.
We provide support for all of the websites we design and construct, as well as all of the technology we integrate into your website. Listed below is a partial list of the website platforms that we now support:
Joomla, WordPress, Prestashop HTML5 & Wix
Godaddy Web Builder
BigCommerce
Shopify
Magento
Sitebuilder
Weebly
Keeping your principal online property/asset up to date is your responsibility. If you want assistance with additional properties, external landing sites, or platforms, we may make plans to help you with this endeavor if a few conditions are completed in front of the request (please speak with a project manager about the details). A wide range of service operations are covered by the responsibility of website maintenance. Pre-classifying requests into one of our service Delaware levels before allocating them to a digital expert is something we do with every request.
Listed below is a broad outline of the services that we provide as part of our website maintenance plan:
Quarterly (at a minimum) focus chats to assess the state of your website and ensure that your online activities remain in line with your overall business objective
Adding new content (upon request)
Modernized design upgrades (providing the task is under 2 hours)
Website backups (backups are stored both local on the website and in our studio repositories
Speed optimization (as identified by reporting and monitoring tools)
Site security monitoring
CMS platform and plugin/custom code upgrades
Site traffic statistic monitoring and reporting
Goal conversion tracking and optimization
Webmaster tool monitoring (monitoring for broken links, crawl errors, and more)
and much more.
The length of time it takes to complete a website maintenance activity varies depending on its complexity, preparation, and goals. When a project request comes in, we make every attempt to examine it ahead of time in order to estimate the turnaround time, team assignment, and content or material requirements. When it comes to task estimating, there is no precise science to it; nonetheless, if we estimate a job wrong, we will notify you over the course of the project.
Have questions about our services?
What Included Our Website content update Service in Delaware
Level 1 Services - 15 Minutes
Updates on a general basis. This service level is often used for reporting, site performance analysis, and the testing of new plug-ins and updates. Backups are frequently completed in less than 15 minutes by a trained professional. A backup of all sites is performed at least once a month. Before and after the installation of a new plugin or update on your website, you may request further backups or have a backup made automatically. Under this service level, one-click updates are also available for users.
Level 2 Services - 30 Minutes
Updating and adding new content, as well as doing other maintenance tasks. This service level allows for the updating of material on the website. The majority of website content modifications that are performed using templates are completed in 30 minutes or less. Material updating might involve uploading the content to social media channels, as long as the content update does not exceed the service time allotted for that particular service. In most cases, 1 (8.5 x 11 worth of information) may be accomplished in 30 minutes and less. Website maintenance updates are often prompted by the authors or developers of the platform or plugins. Many of the website add-ons we use on several websites are the same ones. As a consequence, we are aware of the majority of upgrades and have already read up on the changes, as well as the system requirements for the bare minimum. If your website is using an add-on that we do not support or that we do not use across various platforms, a single update (which is typically accomplished with a single click) might take up to 30 minutes or more to complete. Detailed information on service level 1 is included in this service level plan. The majority of the project instructions for this service package are sent by email. We will also collaborate with your web hosting business, as well as with the majority of plug-in and addon extension producers.
Level 3 Services - 45 Minutes
This service plan includes all of the services necessary for service level 2 as well as additional services. In addition, this service plan may need a 15-minute focus conversation in order to iron out the finer points of the website maintenance assignment.
Level 4 Services - 60 Minutes
This service plan includes all of the services needs for service levels 2-3, as well as any additional services that may be required. This plan may cover the completion of up to 2 pages of standard material, as well as minor CSS / HTML adjustments or additions as needed. As part of this service package, we also give some amount of do-it-yourself instruction.
Level 5 Services - 90 Minutes
This service plan includes all of the services needs for service levels 2-3, as well as any additional services that may be required. This plan may cover the completion of up to 4 pages of typical material, as well as minor CSS / HTML adjustments or additions to the site. In addition, a new content template may be created as part of this service package, which will reduce the amount of time required for future changes.
Level 6 Services - 120 Minutes
This service plan includes all of the services needs for service levels 2-3, as well as any additional services that may be required. It is possible to complete up to 6 pages of standard material and make significant CSS / HTML changes or additions with this plan. In addition, a handful of content templates may be created as part of this service package, which will reduce the amount of time required for future changes. Our website update service may be customized to meet your specific needs. We are unable to complete a few tasks under this service plan owing to the time constraints imposed by the service plan. Our ability to project plan outside of this service plan and offer you with what we describe as website development is not limited to the scope of this plan. Development of a website comprises, but is not limited to, the following activities: Completely rebuild of a website or build a new website Support a non-supported platform (for updates) Upgrades that require more than 2 hours to complete Task that require us to build a twin website (due to complexity of the testing and deploying) Work with out of country hosting companies. The above mentioned task are services we can offer just not under our general service plan agreements.
Content Management and Workflow
It is critical to keep your website's content up to date in order to have a good online presence. Your website visitors want the most up-to-date information as well as for you to stand out from the crowd. The algorithm used by search engines to determine ranking determines which information is most up to date for SEO reasons. Content management that is effective guarantees that all content changes are completed on time and that all workflow procedures are optimized.
It is not just content or blogs on your site that need to be updated. Product catalogs and contact information are also included in this section as well. When this information gets out of current, consumers are more inclined to switch to a competitor's product or service. Owners of e-commerce websites that do not have a content updating service Delaware in place are more likely to forget about their websites until revenues and/or the number of visitors decline.
Content Analysis
First and foremost, you need a clear vision of what you want to achieve with your website, including specific objectives for each page. You will get a clear image of how each page of your website is doing after you have crawled each page of your website. You will come across material that needs to be updated, eliminated totally, or optimized to function better than it now does. You will also discover any 404 problems that may have occurred on your website. When you are attempting to visit a page that does not exist, there is nothing more aggravating.
Current Performance Analysis
Your study should include the amount of traffic that arrives at each page as well as the length of time the visitor spent on that page. Observe what your visitors are doing on your website and where they go after completing each task. The use of keywords is essential. You must understand which terms are bringing in PPC search traffic, organic search traffic, and traffic from social media sites, among other things.
Gaining User Feedback
A second pair of eyes is required to check that your content, navigation, and other elements are functioning properly. Request feedback from other members of your team or friends who have navigated the website and given you their thoughts. By providing them with a test conversion route, you will be able to determine if there are any problems or whether anything is difficult to locate. Feedback should also include what they feel is lacking, what information they would want to know or read about, and what rivals have that you do not currently have. User input is important to the success of a web-based product.
Implementing Strategy
After you have completed the content and site analysis, you will have all of the information you need to get started on your project. Remove any and all out-of-date material that cannot be adjusted for improved performance. Increase your search engine rankings and the number of visits to your site by optimizing content to fill in content gaps versus rivals. Use your keyword research to determine what fresh material your target audience is looking for; this will assist you in determining what is required.
Considering Site Architecture
After conducting an inventory of your pages and soliciting comments from your visitors, you will be able to determine whether or not your site runs as well as you believe it does. Visitors should be able to navigate around your site with ease if it is designed properly. This is accomplished via the use of site architecture.
Following that will be your primary landing pages, with each content page that supports them connected to one another. All of the primary landing pages will be linked together to make navigating as easy as possible. The goal is to provide a powerful navigation route that is tailored to the user's requirements.
Updating Content
Make certain that the material is up to date and contains information that your target audience will find interesting. You should choose a subject that is interesting and has important information that is simple to read. You will be able to tell what each page is supposed to depict based on your website objectives. Your material should reflect these objectives, such as to engage, sell, or collect, and should include a call to action, so that visitors are aware of what they should do next.
Make sure that the keywords and keyword phrases that you discovered through your keyword research are employed correctly across all of the current material that you want to preserve. This may include some optimization to guarantee that all material is up to date at all times.
If you are looking for a Website Maintenance Company in Delaware, look no further than us! Ventcube provides a Website Maintenance Service in Delaware to help you reach your goals. Get a free quote or contact us today.
What to Expect from Website Content Update Services Delaware
When it comes to keeping your website's material up to date, communication is essential. Your Website Material Update Services team should conduct an investigation into any missing or out-of-date content on your website. In addition, the following services are available to you.
All material and information, including news items, photographs or images, fresh content, and other information, will be updated in a timely way.
Review comments, assign a priority to them, verify for inaccuracies, and confirm that they have been addressed if necessary.
Having a thorough understanding of Search Engine Optimization (SEO) can guarantee that your material appears in the top rankings of all major search engines.
VentCube guarantees that all of your content changes are completed on schedule and with a high level of quality assurance, ensuring that nothing goes wrong. Our additional services include online design, website security, internet marketing, and branding for both large corporations and small companies, among others. Due to the fact that all services Delaware are offered under one roof, consumers save time by not having to look for someone to do the task.
Contact us immediately to schedule your online content analysis.
Questions? We have answers.
HOW TO UPDATE CONTENT ON YOUR WEBSITE?
Website content, as well as images, on your website pages must be kept up to date.
You have the ability to edit or add information to sections on your website such as the About Us, More Information, or even the Meet the Team section. You may also customize the pictures that appear on these pages.
To begin, go to Configuration and click on Website Pages from the dropdown menu to the right of Manage (see screenshot below).

Choose from the drop-down menu.

Navigate to the page whose title you desire to edit and click on it. Look at the URL of your website to figure out where it is. The suffix of the URL will be the same as the name of the page. /meet-the-team is most usually the last part of the URL for the Meet the Team page, for example. As a result, meet-the-team will be the page you are searching for.

To open the page, just double-click on it.

Make changes to the content and/or the title.

Once it has been edited, click on the Save button to apply the changes.

 

Changing or updating media: If you want to make changes to the photos on that page as well, follow the instructions above, but be sure to click on the Media tab as well as the Images tab.

Once you've arrived at Media, click on Browse and locate the new picture you want to include.

To include it, click the Add button.

If you want to delete an existing photo, just right click on it and choose Remove from the drop-down menu.

Once the media has been modified, click on the Save button to save the changes.
To add actual Website Pages to your website, look up adding website pages
For more details on how to change content, add pictures, amend Website page items, and other links on your website, see the CMS guide below called Configuration and CMS or the guides on Zephyr or Quantum.