Shopify Website Design Service delaware
As a Shopify Website Design Service Delaware and Shopify Partner, VentCube Internet Marketing Agency has the knowledge to build bespoke Shopify themes that are tailored to your specific requirements and price range. Choose one of the paid templates rather than one of the free ones. Allow the Shopify website designers at VentCube to assist you in distinguishing your business from the competition with a bespoke template that is designed for conversion rates.
Innovation & Determination
Affrodable Service
You Talk, We Listen
We Value Integrity
We Know SEO
We Create Outstanding Designs
We Write Code That Works
We Quantify Our Success
We Deliver On Time
Increase in organic traffic
Roni Deluz -

Naturopathic Doctor
"Highly Recommend Agency"
I recommend VentCube for any digital marketing. The team is very knowledgeable and always has a lot of creative ideas on how to get the most out of your campaign. They are also great to work with, they are kind, attentive, and willing to go above and beyond on any task you give them.
Increase in organic traffic
Greg Herring -

Chief Executive Officer
"They helped me with my SEO strategy"
I always find myself reaching out to VentCube when I need assistance with my digital marketing campaign. As the head of their digital team, they are experts in their field and I trust them implicitly. They helped me with my SEO strategy and came up with a unique plan that really paid off!
But don't just take our word for it
Is VentCube the best Digital Marketing Service Prodider? Let's ask our users and tech experts.
VentCube offers a reliable web design service with excellent customer service. It's easy to connect with support by chat and their staff is both friendly and helpful.
I would highly recommend Ventcube Internet Marketing. They are great to work with. The traffic to our website has increased thanks to their SEO program.
We at Kee Service were very impressed with the all aspects of our new website. We would highly reccomend VentCube to anyone looking to build a new website.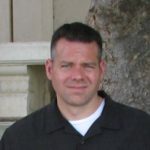 John Coakley
CCM Construction
Within six months, VentCube's SEO work catapulted our 'TP' product line into top page rankings. As a result, our business has reaped the rewards of the work VentCube provided and will continue providing on our future SEO needs.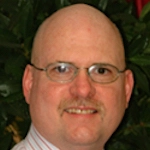 William Miller
- D.M.D. Dentist
It has been a pleasure working with VentCube. I appreciate your dedication to the projects that you and your team are on. It is nice from the customers stand point to be able to get in touch with you and your team and you guys always made yourselves available.
Mike Rigdon
Universal Automation
This was the first time I developed a web site so I couldn't have asked for a better or easier group to work with. The entire process from sales through development and launch was timely and extremely efficient. A fantastic experience all around!
Awesome, Awesome company!!! VentCube has been helping us for years. They created our website and have continually updated it and adjusted to our growing and changing company. They have increased our online presence in every area we take on. Recently we had some of our listings hacked. Found it on Saturday and everyone started working on it asap and by Monday morning it was all fixed in time for the workday. You can rest comfortably when Thrive is looking after you. Thanks VentCUbe team for everything you do for us.
Tom Focht
All Pro Door LTD

VentCube implemented some design aspects into our website, which I had wanted to try since the business was started. VentCube provided a team of relevant experts who worked with the email postcards that we send out, scheduling and design aspects for individual pages. During the development process, VentCube sent me working models, listened to my critiques, and made appropriate changes, explaining why certain elements were built as they were. VentCUbe has also helped me manage our pay-per-click advertising as well as handling our SEO.
Michael Arden
Elephants Remember
Why choose VentCube as your Shopify developer?
Certified Shopify partner: VentCube is a member of the Shopify development community and has earned this designation.

Provide a one-stop shop for all your needs: VentCube can manage all aspect of your Shopify shop in-house, from development to design to marketing.

Themes that are tailored to your requirements: We create bespoke theme designs that are designed to turn visitors into paying customers.

Dedicated project manager: At VentCube, we offer you with a single point of contact who will help you through the discovery, design, training, and final site launch phases.

Experts in the field of eCommerce optimization include: Additionally, in addition to being excellent site designers, we have a complete crew of SEO Specialists that can optimize your online shop to get higher ranks in search engines.

We deliver on time and under budget: We are committed to delivering on our promises.
If you are looking for a web design company in Delaware, then look no further than us! Ventcube provides web design services in Delaware that will help you reach your goals. Get a free quote or contact us today.
Have questions about our services?
Take Your Shopify Online Store To New Heights with Shopify Website Design Service Delaware
Do you want to create a Shopify website from the ground up? When it comes to eCommerce, we at VentCube are professionals, and we have extensive expertise dealing with a broad range of platforms. Our staff has extensive expertise in Shopify design, development, and marketing, and we can guide you through the customizing process. We'll go through your objectives with you and identify the most effective way to achieve them. Aside from that, we have a full-time in-house marketing staff and are consistently recognized as a top Shopify SEO service. You may reach out to us by phone or by submitting an estimate request to speak with one of our Shopify developers or marketing specialists.

Shopify Customization
Are you interested in customizing the appearance or functionality of your Shopify store? There's no need to look any further. We can assist you with bringing your website to life.

Custom Design & Features
Whether you're wanting to add a theme on top of existing functionality or need unique development, we're here to ensure that your project runs smoothly from start to finish.

Shopify Powered Marketing
With more than 15 years of search marketing expertise, we are well-versed in the ins and outs of the Shopify platform, as well as how to get you to the top of the search results.
VentCube design your website on Shopify
Whether you choose one of our free website designs, customize your own design, or hire one of our Shopify Design Experts, Shopify has the perfect website design solution for you.
The Shopify theme store has hundreds of professional website designs ready for your choosing – many of which have been designed by world renowned designers. Get a great looking design at a fraction of the price that a custom web design would cost.
Advantages of using Shopify as your eCommerce platform
Shopify is the perfect e-commerce solution for individuals starting a new company or even for established brands. Here are some the benefits of selecting Shopify as your e-commerce platform.
Affordable: The low price point allows businesses to grow into the platform.

Library of marketing tools: Shopify offers 1500+ apps to extend the functionality of your online store.

Manages the technology: Shopify manages the technology, while you focus on your business.

Managed web hosting: Shopify hosts your site and takes care of server maintenance and upgrades.

Security: Shopify is responsible for securing your site against attacks or threats.

Support: Shopify has excellent customer support that is available 24/7.
Our Shopify Website Design Services Delaware
As a full-service web design business, our knowledgeable team can assist you with the following tasks:…
Custom Shopify themes are available upon request.

The construction of a Shopify theme that is responsive

PSD to Shopify theme conversion is available.

Website upkeep and support provided by Shopify

Shopify consulting services are available.
Read on to learn more about how VentCube can assist your company in developing a successful online shop with our Shopify web design services. With our no-obligation proposal, you will know exactly what to anticipate at every stage of the process.
A Shopify development company that delivers results
VentCube is a multi-award-winning web design studio having locations across the state of Delaware in the United Kingdom. We at VentCube not only offer Shopify web design services, but we can also give you with excellent internet marketing techniques that will help you increase your eCommerce sales.
Texas cities served by Shopify website design services include the following cities: Houston; San Antonio; Dallas; Austin; Fort Worth; El Paso; Arlington; Corpus Christi; Mansfield; Plano; Laredo; and other locations around the state of Texas.
Provider of Shopify Website Design Services in Florida, including Orlando, Altamonte Springs, Clermont, Lake Mary, Maitland, Oviedo, Sanford, and Winter Park, as well as other cities around the state of the state.
Provider of Shopify website design services in South Carolina, including Columbia, Charleston, Greenville, Mount Pleasant, Myrtle Beach, North Charleston, and Rock Hill, among other cities and towns around the state.

Explore Our service plans

Research Create

Promote

Analyze

Optimize
Questions? We have answers.
How did we choose these as the top Shopify designers?
Our selections were determined based on three criteria: quality, prior familiarity with Shopify design, and professional appearance.
If a designer wants to be considered one of the best Shopify designers on 99designs, he or she must excel in all three of these criteria.
Quality
All of our top Shopify designers are also top-tier designers on our platform as a result of their expertise. Designers are divided into three categories on 99designs: graphic designers, web designers, and web developers:
Entry level

Mid level

Top level
Top-tier designers have extensive portfolios that are chock-full of unique creative ideas that have astonished their previous customers. Making it to the top of the ranks as a Shopify designer requires a thorough understanding of ecommerce trends, as well as design and technical abilities to ensure that their designs are functional.
Experience with Shopify design
Shopify is a one-of-a-kind e-commerce platform. It is not the same as designing for Wix, Squarespace, or another ecommerce platform such as Etsy since Shopify has its own idiosyncrasies, limitations, strong points, and a plethora of unique plugins that are not available on the other platforms. We can only label a designer one of our top Shopify designers if they've established a strong portfolio consisting of gorgeous, functional Shopify designs that become well-performing online shops.
Professionalism
Our objective is to make your time spent working with 99designs a positive experience for you. A designer who wants to be a top Shopify designer must be very professional in all aspects of his or her work. Our best designers are quick to respond, communicate effectively, and are capable of revising their ideas in response to constructive criticism in order to create designs that are precisely what their customers want.
What to think about when hiring a Shopify designer?
There are only a few components to an effective Shopify design. There are many requirements, including a familiarity of ecommerce design aspects and knowledge of Shopify's technological capabilities and limits. When you're seeking for the perfect Shopify designer for your business, consider and inquire about the following:
The designer's understanding of the link between shop design and conversions is shown here. When choosing a store designer, one of your top concerns should be to inquire directly about how a design would increase sales. This should be one of your top questions when interviewing designers.

Has the designer already worked in your field? Shopify is used by businesses in practically every industry, from auto parts to baby apparel to psychic readings, to run their operations.

What kind of experience does the designer have with the plugins you want to employ in your store? The Shopify platform offers a large number of plug-ins, and the template you choose for your shop should be compatible with the plugins you use for your company.

How much money are you prepared to spend on the design of your Shopify store? If you have a limited budget, working with a designer that customizes existing themes rather than creating them from scratch may be a good option for your project.
Are you ready to hire a terrific Shopify designer?
When a professional Shopify designer creates a design that directs visitors through an overview of your items and then guides them to the checkout, your store's sales will soar. To learn more about Shopify designers, visit their websites. Profit increases as a result of a successful Shopify design.
Even if you aren't inspired to work with one of our top Shopify designer recommendations, you may browse our marketplace for a designer who will. There are many outstanding Shopify designers on 99designs, and we are certain that you will discover at least one with whom you will connect.
What exactly is Shopify?
Shopify is an ecommerce solution platform that enables you to create your own online store from the comfort of your home. When you use Shopify, you can arrange your items, personalize your shop, accept payments, monitor and reply to orders, and operate your online store without any hassle.
How do I install Shopify?
Due to the fact that Shopify is a web-based ecommerce platform, there is no need to install anything. Shopify is compatible with all operating systems and is automatically updated, so there is no need to download and install any new software.
What do I need to do to start selling?
The only thing you'll need to get started selling with Shopify is an item to sell and a credit card to pay for your store's transaction. It's just that simple!
Can I use my own domain name with Shopify?
Yes, registering a domain name with Shopify is a simple process. To register a domain, first log into your Shopify store's administration area, then choose Preferences, then Domains & DNS from the drop-down menu. Alternatively, if your domain is already registered with a different service provider, you may request that your domain registrar forward the name to Shopify's servers instead.
Which countries and currencies are available to use with Shopify?
Depending on the payment gateway, Shopify may be used in almost every nation and in virtually every currency.
What is a payment gateway?
A payment gateway is a service that authorizes credit card payments and processes them in a safe and secure manner via your merchant account, according to Wikipedia. This is often done in conjunction with the establishment of a merchant account via the same firm. To view a list of payment gateways, please visit this page.
Do I need to hire a designer/programmer to change my shop design?
Even if being a designer is not required, designers may assist you in getting the precise kind of design you want for your store. Shopify is pre-loaded with more than 100 layouts created by expert designers and developers. It is usually beneficial to collaborate with a designer in order to get the desired appearance for your store.
Where can I discuss ecommerce tips and techniques with other Shopify users?
Shopify offers discussion boards where you may exchange information, questions, comments, suggestions, and concerns with other users. The Shopify Development team, as well as a large number of professional designers and store owners, often participate in these conversations.
Where can I find tutorials and guides?
On Shopify's support center website, as well as on the Shopify Help Wiki, which is a collaborative effort between the Shopify development team and Shopify users, you'll find a wealth of tutorials and tips to help you grow your company.
What do I do when I get an order?
When you get an order, you may go into your account and review the specifics of the purchase you just received. If you want further information from them, you may send them an email directly from Shopify. Pack up the item and ship it off to the address that was supplied. Then, mark the order as delivered in Shopify so that you can keep track of all of your purchases!
Can I get someone else to take care of shipping?
Shipwire, Webgistix, and Fulfillment by Amazon are just a few of the ecommerce providers that integrate with Shopify to handle the logistics of shipping. If you ship a large quantity of items to Fulfillment, Shopify may alert them when an order is received, and they can take care of sending the purchase to the buyer on your behalf!
What methods of online payments can my customers use?
The following payment methods are accepted on Shopify: credit cards, cash on demand, money orders, and Paypal.
What is a merchant account?
If you want clients to be able to buy things from your business using their credit cards, you must first set up a merchant account. This account is in charge of all of the transactions that take place between your shop and the financial institution. Instead of setting up a merchant account, you may instead accept payments using PayPal on your website.
What is a "third-party payment processor"?
A third-party payment processor, such as PayPal, is an example of such a service. A third party payment processor enables you take payments without having a merchant account. This is more convenient and involves less setup; but, you must agree to the conditions of the third-service party's in order to use it successfully.
Can I accept funds manually?
Yes. Money orders, postal checks, and bank transfers are all means of payment that are accepted by the company.
How much does Shopify cost?
After your 14-day free trial has passed, you may choose from a number of different pricing options for the various aspects of your online business.
How do I get billed?
Unless you have selected an annual payment plan with Shopify, your website will be paid and invoiced every 30 days. If any costs have accrued during that billing month, an email notice will be provided to you with a link to the fees, and your credit card will be automatically charged for the fees.
What is Shopify and how does it work?
Shopify is a comprehensive commerce platform that enables you to establish, develop, and manage a company from a single location.
Create and personalize your own online shop.

Sell in a variety of sites, including the web, mobile devices, social media, online marketplaces, brick-and-mortar stores, and pop-up shops, among others.

Manage your items, inventories, payments, and shipping all in one place.
It is not need to bother about updating or maintaining software or web servers since Shopify is totally cloud-based and hosted by third-party providers. This provides you with the freedom to access and manage your company from any location where you have an internet connection.
How much does Shopify cost?
Shopify is available for free for 14 days with no credit card needed.
After your trial period has expired, you may pick a price plan that is appropriate for the size and stage of your company.
Can I use my own domain name with Shopify?
You can utilize your own domain name with Shopify, which is a yes.
If you already have a domain name, you may link it to Shopify from the administration area of your shop. Learn more about how to link an existing domain to a Shopify shop in this article.
For those who don't already have a domain name, you may either purchase one via Shopify or through a third-party source.
Do I need to be a designer or developer to use Shopify?
No, you do not have to be a designer or developer in order to utilize Shopify's services.
The online shop builder and themes allow you to completely personalize the appearance and feel of your business.
Add features and functionality to your shop via apps.
Please contact our support staff if you want more assistance. You can also look for and hire a certified Shopify expert by visiting the Shopify Expert Marketplace.
In what countries can I use Shopify?
It is possible to utilize Shopify in almost any nation in the globe.
Which languages does Shopify support?
When it comes to the customer-facing aspects of your Shopify business, including the ecommerce website, blog, checkout process, and emails, you may use whatever language you choose as long as your theme supports it. Learn more about our themes and have a look at them.
The administration area of your Shopify store is currently available in the following languages: English, Chinese (Simplified), Chinese (Traditional), Czech, Danish, Dutch, Finnish, French, German, Italian, Japanese, Korean, Norwegian, Polish, Portuguese (Brazil), Portuguese (Portugal), Spanish, Swedish, Thai, and Turkish. The admin area of your Shopify store is currently available in the following languages: English, Chinese (Simplified), Chinese (Traditional), Czech, Danish, Dutch, Finnish, French,