SEO Copywriting Service in Delaware
VentCube is a SEO Copywriting Service  Delaware that helps you achieve more success online and offline by creating creative, appealing copy for a variety of projects ranging from blog posts to sales materials to online manuals. We provide online copywriting services  Delaware that may assist your company in achieving its objectives, whether it is to boost engagement, website traffic, or sales via the use of your website.
Innovation & Determination
Affordable Service
You Talk, We Listen
We Value Integrity
We Create Outstanding Designs
We Quantify Our Success
We Deliver On Time
Increase in organic traffic
Roni Deluz -

Naturopathic Doctor
"Highly Recommend Agency"
I recommend VentCube for any digital marketing. The team is very knowledgeable and always has a lot of creative ideas on how to get the most out of your campaign. They are also great to work with, they are kind, attentive, and willing to go above and beyond on any task you give them.
Increase in organic traffic
Greg Herring -

Chief Executive Officer
"They helped me with my SEO strategy"
I always find myself reaching out to VentCube when I need assistance with my digital marketing campaign. As the head of their digital team, they are experts in their field and I trust them implicitly. They helped me with my SEO strategy and came up with a unique plan that really paid off!
But don't just take our word for it
Is VentCube the best Digital Marketing Service Prodider? Let's ask our users and tech experts.
VentCube offers a reliable web design service with excellent customer service. It's easy to connect with support by chat and their staff is both friendly and helpful.
I would highly recommend Ventcube Internet Marketing. They are great to work with. The traffic to our website has increased thanks to their SEO program.
We at Kee Service were very impressed with the all aspects of our new website. We would highly reccomend VentCube to anyone looking to build a new website.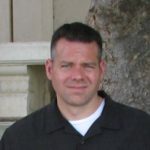 John Coakley
CCM Construction
Within six months, VentCube's SEO work catapulted our 'TP' product line into top page rankings. As a result, our business has reaped the rewards of the work VentCube provided and will continue providing on our future SEO needs.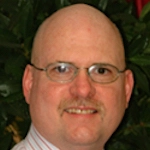 William Miller
- D.M.D. Dentist
It has been a pleasure working with VentCube. I appreciate your dedication to the projects that you and your team are on. It is nice from the customers stand point to be able to get in touch with you and your team and you guys always made yourselves available.
Mike Rigdon
Universal Automation
This was the first time I developed a web site so I couldn't have asked for a better or easier group to work with. The entire process from sales through development and launch was timely and extremely efficient. A fantastic experience all around!
Awesome, Awesome company!!! VentCube has been helping us for years. They created our website and have continually updated it and adjusted to our growing and changing company. They have increased our online presence in every area we take on. Recently we had some of our listings hacked. Found it on Saturday and everyone started working on it asap and by Monday morning it was all fixed in time for the workday. You can rest comfortably when Thrive is looking after you. Thanks VentCUbe team for everything you do for us.
Tom Focht
All Pro Door LTD

VentCube implemented some design aspects into our website, which I had wanted to try since the business was started. VentCube provided a team of relevant experts who worked with the email postcards that we send out, scheduling and design aspects for individual pages. During the development process, VentCube sent me working models, listened to my critiques, and made appropriate changes, explaining why certain elements were built as they were. VentCUbe has also helped me manage our pay-per-click advertising as well as handling our SEO.
Michael Arden
Elephants Remember
Since Google began rolling out its improvements, SEO copywriting has progressed significantly.
In order to create highly useful content that ranks well in Google while also funneling paying clients or customers to your online business, you must consider the components of Google's Ranking Algorithm. If you want to create highly useful content that ranks well in Google while also funneling paying clients or customers to your online business, you must consider the components of Google's Ranking Algorithm.
Create relevant, captivating, and valuable content that targets certain keywords so that other people would eagerly share it on social networking platforms is what SEO copywriting is all about, according to the experts.
This boosts the authority and relevancy of your content, as well as its ranking in Google for the keywords you've chosen to optimize for them. As a consequence, when you strongly advocate anything, Google considers it relevant, and you will witness an increase in the number of SEO content results.
Search engine optimization copywriting allows you to target your consumers and address their individual issues via the use of well-crafted content.
If you are looking for a Content Marketing Company in Delaware, look no further than us! Ventcube provides a Content Marketing Service in Delaware to help you reach your goals. Get a free quote or contact us today.
Have questions about our services?
What do VentCube website copywriter services Delaware include?
Whatever your content needs are, whether it's blog articles, product descriptions, online manuals, or long-form material, we tailor our approach and deliverables to your company's needs – it's how we've helped our customers generate more than $2.4 billion in sales.
All of our website copywriting services, however, contain the following features:
Keyword research
We investigate relevant and important keywords related to your sector, goods or services, and target audience as part of the copywriting package you choose. Using the information gathered from our interactions with your team and our research, we can create compelling content for your website, ranging from share-worthy skyscraper content to persuasive sales copy. Whether it's share-worthy skyscraper content or persuasive sales writing, we can create compelling content for your website.
Professional copywriting
It is critical for your company's success that your website content be written in a professional and well-organized manner. That is why we have a staff of copywriters and copy editors that are committed to their work. Their industry backgrounds span from technical to non-technical, allowing us to match your company with a copywriter who is both skilled and experienced. By doing in-depth research into your sector, our team also verifies the accuracy of your material. We also adhere to your brand requirements, which enables our copywriters to create focused content that not only appeals to your target market but also converts them to become customers or clients.
Optimized SEO copy
Creating captivating content for your website is just part of our job; we also optimize it for search engines like Google. Our team can increase the reach and online exposure of your website and content by deliberately and organically including keywords into your writing. Contact us to learn more. Our team can increase the reach and online exposure of your website and content by deliberately and organically including keywords into your writing. Contact us to learn more. This tool allows you to anticipate your website showing in relevant search results and generating significant traffic for your website. When writing a blog article on oil heat vs electric heat, for example, you may use the term "oil heat vs. electric heat" to help your piece reach its target market via search engines such as Google, Bing, Yahoo, and other similar sites.
Website implementation
It is crucial that you post your material on your website in order for it to begin working. As a result, our website copywriting services Delaware encompass the implementation of your website. Once your team has reviewed and approved your material, our staff will upload it to your website and publish it there. Depending on your online copywriting services Delaware, our award-winning design team will also create images to accompany your material on the internet. For example, our long-form content copywriting services Delaware include up to 15 stock photos or graphics to assist you in making your text more engaging for readers.
Advanced AI technology
If you choose VentCube as your business partner, you will have instant access to our cutting-edge and exclusive marketing platforms and tools. Our VentCube technology package is powered by IBM Watson, the world's most powerful artificial intelligence platform. Our VentCube technology package is powered by IBM Watson, the world's most powerful artificial intelligence platform. VentCube is comprised of eleven tools, one of which being VentCube. Additional capabilities include VentCube, which keeps track of your lead generating activities, as well as CompetitorSpyFX, which keeps track of your competitors' search engine optimization technique. VentCube also includes the most advanced return on investment (ROI) tools available in the business.
Dedicated project manager
If you need website authoring or content marketing services Delaware, we put a strong emphasis on creating strategies that are unique to each client. As a result, when you partner with VentCube, we pair you with a professional account manager who takes the time to get to know your company, industry, and objectives on an individual basis. Our one-of-a-kind strategy results in professional copywriting services Delaware that are unmatched in the industry.
SEO Copywriter Services Delaware That Grow Businesses
The copy on your website is one of the most important elements of the overall design.
It establishes a connection between your company and your target audience, persuading them to buy your goods, contact your organization, or even come into your shop. Invest in expert website copywriting services Delaware if you want to create interesting material that connects with readers and ranks at the top of search engine results.
VentCube has more than 25 years of expertise in the industry and is a trusted option for businesses all around the globe. In order to provide accurate and compelling text, our copywriting team includes specialists from a variety of backgrounds, including technical and non-technical expertise.
SEO Copywriting Services: Communicating With The Algorithm
Because of the effectiveness of this digital marketing technique, on-page SEO has become a standard practice across a wide range of businesses. The world of SEO content services is packed with jargon, technical vocabulary, and robots (it is actually based on algorithmic search requests); but, with Copycat, things are much more straightforward.
When it comes to Search Engine Optimization, we consider it to be nothing more than a kind of communication that we utilize to assist prospective clients in discovering your brand on the internet. And, although the most effective SEO approach may lead a large number of readers to a certain platform…
The SEO text must entice readers to stay on the page. Therefore, you want an expert SEO copywriter who knows the duality of SEO material; that is, writing for both humans and machines (more on this below).
We'll increase digital foot traffic to your website and generate lift using the skills of an SEO content writer, clever keyword research, strategically placed blog articles, and a clear grasp of your target demographic.
SEO Copywriting Services Delaware that Rank in Google & Increase Conversions
In order to be successful in optimizing your website for organic search, you must first ensure that your content and on-page material are of high quality. The language on your website should engage clients and motivate them to fulfill the tasks you have set for them, no matter what business model you are using. More crucially, if you want your site to rank, your on-page material must be optimized for search engine robots to ensure that it is easily digested. Using OuterBox's SEO Copywriting Services Delaware, you may meet all of the requirements listed above. Our services are designed in-house by our team of SEO content strategists and professionals.
Professional Writers with a Strong Background in Search Engine Optimization. As a leading SEO company, we have over 10 years of experience. From start-ups to Fortune 500 corporations, we have you covered. We raise the profile of our client's brand. We are in the business of generating leads. We make the most of your internet potential. It's what we do every day.
Questions? We have answers.
What is a freelance B2B copywriter?
A freelance B2B copywriter is a copywriter who works for companies that sell their goods and services mainly to other businesses rather than directly to consumers.
What distinguishes B2B copywriting?
A certain level of experience in the issue and the language required to express it is required for B2B copywriting, since B2B audiences possess a level of smart understanding and intelligence about the sector, as well as its important players, that consumer audiences do not always possess.
The requirements of this need apply to B2B copywriting in general, and in particular to B2B technology copywriters and B2B finance copywriters, due to the complex and sophisticated nature of their sectors.
Are you the right copywriter for me?
It all depends on what you're searching for and how much money you have to spend. You've found the right place if you're looking for a premium service (B2B or connected to my specialized sectors) that goes beyond writing to include adjusting language to strategy and completing due diligence and in-depth research. It is not recommended that you use this service if you are looking for a cheap and generic content mill-style copywriter. It's simple to find a copywriter who does not supply the write cure in their work.
What are your rates?
For copywriting and content writing tasks with well defined specifications, I normally charge a fixed price. When it comes to editing tasks, I first go through the original text to see if it requires minor or large revisions before providing you with a price. Often, the lines between these three services blur, and the only difference between them is the amount of effort required on my part in order for your paper to reach its destination.
Do you work on a project or hourly basis?
It depends on the project.
Project basis is the default format — great for both standalone or recurring projects.

Hourly-basis remote consultancy can also be arranged on an agreed-on suitable hourly rate.
Why pay for content when there's free content online?
If you want conversions, uniqueness, targeting, placement, and relevance, you need invest in content creation. Avoid content mills and low-quality copy – what is inexpensive to purchase is simple to replicate and difficult to remember. Free content has a hidden cost: it damages your brand's reputation and reduces your profits.
Do you hire other writers, mentor, or offer internships?
No, I don't. Everything I submit as my work is written by me.
How early should I book my project to meet my target deadline?
If possible, schedule your project start date at least 1-2 weeks in advance of the goal delivery date (depending on availability). Projects may be scheduled with a down payment of the amount mentioned in the quotation once I have confirmed availability and sent you a quote.
How long will it take you to write my content?
That is dependent on a number of things, including the type of the job, its scale, and the amount of raw material you have on hand. A 10-page website may be completed in 1-2 weeks, but a whitepaper can be completed in 2-3 weeks. Although I am speedier than the majority of copywriters, I place a strong emphasis on preparation, research, and strategy to guarantee that you get the greatest value for your money.
Do you have the bandwidth to take on large projects or projects with regular ongoing requirements?
Your requirements will determine what you need to do. When you contact me, please provide an estimate of the project's size and frequency of content delivery so that I can respond with more specific information about my availability. You should keep in mind that I specialize on brief material rather than creating full-length whitepapers or case studies from the beginning.
Do you have an order minimum?
Yes, I do have a minimum order quantity in terms of pricing ($250 minimum), but not in terms of content volume (which is unlimited). As a result, if you just want a single paragraph or a single headline, you may place an order for it.
Do you charge a late payment fee?
Yes, due to the fact that payment delays cost me money. As a result, the payment deadline specified in the quotation should be adhered to in order to avoid incurring a late charge.
What payment options do you accept?
You may pay for my writing services online with a credit or debit card using PayPal, or you can send a check, ACH, or wire transfer to my address.
Do you visit or write on-site in our agency or company?
No, I'm a virtual copywriter who has always written from the comfort of my own home and exclusively worked from my own workplace. CEOs, CMOs, marketing directors, and wealth managers who are used to working remotely understand that meetings are ineffective when it comes to copywriting services and that the main work is done remotely.happens behind the scenes where thinking gets done. The Write Cure is a remote writing service that delivers results with no face-to-face meetings needed.
Do you write about topics other than technology and finance?
Yes, but only under limited circumstances. Please submit your questions or comments using the contact form so that I can respond to you.
Why don't you have an official blog?
The true question to ask yourself is: Do you really want to engage a freelance copywriter for your project who has so few customers and so much spare time on their hands that they waste their time continually producing blog posts instead of writing for clients? Is it really worth it to you? Or a copywriter who outsources the writing of their blog articles or other marketing materials? That is something that many copywriters do. That is not the case with me.
​How many clients have you worked with?
I've worked with hundreds of customers over the course of the previous two decades, but the actual question to ask, and the true measure of writing success, is how many of those clients have remained loyal to your company. While expanding my clientele, I've managed to keep the majority of my long-term customers who have recurrent demands for more than two decades. ​
How do I make my brand sound original and authentic?
By engaging the services of a freelance copywriter who not only understands
What's the best way to brief you on my project?
First and foremost, please complete the contact form. As soon as I confirm that I am available to take on your project, you may begin sharing important project information, which can be supplemented by the personalized questionnaire I will provide you once you have approved my quotation. No matter how much information you have at the beginning of the process or if you are unsure of how to express it, I have designed a client-friendly, fail-proof technique of acquiring the information I want. For you, it's as simple as filling out the contact form and then sitting back and relaxing.