Search Engine Marketing in Delaware
VentCube is a Delaware-based Search Engine Marketing company that can assist you in increasing your company's online success. Our SEM management services may help you experience exponential growth that allows your business to thrive in your market, whether you want to boost visibility, traffic, sales, or all of the above.
Innovation & Determination
Affordable Service
You Talk, We Listen
We Value Integrity
We Create Outstanding Designs
We Quantify Our Success
We Deliver On Time
Increase in organic traffic
Roni Deluz -

Naturopathic Doctor
"Highly Recommend Agency"
I recommend VentCube for any digital marketing. The team is very knowledgeable and always has a lot of creative ideas on how to get the most out of your campaign. They are also great to work with, they are kind, attentive, and willing to go above and beyond on any task you give them.
Increase in organic traffic
Greg Herring -

Chief Executive Officer
"They helped me with my SEO strategy"
I always find myself reaching out to VentCube when I need assistance with my digital marketing campaign. As the head of their digital team, they are experts in their field and I trust them implicitly. They helped me with my SEO strategy and came up with a unique plan that really paid off!
But don't just take our word for it
Is VentCube the best Digital Marketing Service Prodider? Let's ask our users and tech experts.
VentCube offers a reliable web design service with excellent customer service. It's easy to connect with support by chat and their staff is both friendly and helpful.
I would highly recommend Ventcube Internet Marketing. They are great to work with. The traffic to our website has increased thanks to their SEO program.
We at Kee Service were very impressed with the all aspects of our new website. We would highly reccomend VentCube to anyone looking to build a new website.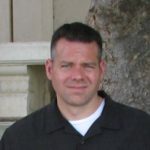 John Coakley
CCM Construction
Within six months, VentCube's SEO work catapulted our 'TP' product line into top page rankings. As a result, our business has reaped the rewards of the work VentCube provided and will continue providing on our future SEO needs.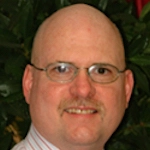 William Miller
- D.M.D. Dentist
It has been a pleasure working with VentCube. I appreciate your dedication to the projects that you and your team are on. It is nice from the customers stand point to be able to get in touch with you and your team and you guys always made yourselves available.
Mike Rigdon
Universal Automation
This was the first time I developed a web site so I couldn't have asked for a better or easier group to work with. The entire process from sales through development and launch was timely and extremely efficient. A fantastic experience all around!
Awesome, Awesome company!!! VentCube has been helping us for years. They created our website and have continually updated it and adjusted to our growing and changing company. They have increased our online presence in every area we take on. Recently we had some of our listings hacked. Found it on Saturday and everyone started working on it asap and by Monday morning it was all fixed in time for the workday. You can rest comfortably when Thrive is looking after you. Thanks VentCUbe team for everything you do for us.
Tom Focht
All Pro Door LTD

VentCube implemented some design aspects into our website, which I had wanted to try since the business was started. VentCube provided a team of relevant experts who worked with the email postcards that we send out, scheduling and design aspects for individual pages. During the development process, VentCube sent me working models, listened to my critiques, and made appropriate changes, explaining why certain elements were built as they were. VentCUbe has also helped me manage our pay-per-click advertising as well as handling our SEO.
Michael Arden
Elephants Remember
Search Engine Marketing Delaware That Helps You Boost Your Online Success
SEM (search engine marketing) is one of the most effective paid tactics for increasing your company's online visibility in search engines and generating more qualified leads. You can contact people where they're searching and get a leg up on your competitors by establishing a search engine presence.
We build specialized SEM campaigns for small-to-midsized businesses (SMBs) at VentCube to help you raise revenue while skyrocketing your online growth.
Adding a paid strategy like SEM to your organic search engine optimization (SEO) strategy can help you construct a potent online marketing campaign that packs a one-two punch. You may use SEO to not just dominate the organic results, but you can also use SEM to enhance visibility and leads.
If you are looking for a Digital Marketing  Company in Delaware, look no further than us! Ventcube provides a Digital Marketing Service in Delaware to help you reach your goals. Get a free quote or contact us today.
Have questions about our services?
Going beyond Search Engine Marketing: Paid ad services from VentCube
Search Engine Marketing is a wonderful place to start when it comes to increasing your company's exposure in search results and reaching out to more potential customers, but you may find that you need more. You might wish to broaden your reach, attempt a new ad campaign, or modify your current one.
Whatever you require, we can assist you in achieving your objectives.
Pay-Per-Click (PPC) Audit Services
AUDIT YOUR STRATEGY, Interested in gaining a fresh view on your existing PPC campaign? With our free PPC audit, our experienced experts can examine your current ad campaign and identify opportunities to improve its success.
Remarketing Advertising Services
BRING INTERESTED CUSTOMERS BACK, Do you want to attract prospective clients to return to your business? With our remarketing advertising services, we can aid you in bringing back website visitors in order to convince them to rethink your product or service.
Addressable Ad Services
REACH YOUR AUDIENCE, The location feature of this PPC solution, which helps to increase shop visits, phone calls, and transactions, allows you to target specific persons within your target demographic.
Geofencing Ad Services
USE GEOFENCING Using geofencing, you may establish custom marketing audiences for conferences, rival locations, and other events, among other things.
Social Media Ad Services
ADVERTISE ON SOCIAL MEDIA, You may promote on LinkedIn, Instagram, Twitter, Facebook, and other social media platforms with a customized social media advertising package.
3 benefits of investing in Search Engine Marketing Delaware for your business
Search Engine Marketing Delaware is one of the most effective tactics for assisting your company's online growth and development. If you're still on the fence regarding Search Engine Marketing, take a look at these three advantages of hiring SEM management services.
1. It's cost-effective
One of the most significant advantages of Search Engine Marketing is its low cost.
Newspaper advertising and billboards are examples of traditional marketing tactics. By putting advertisements in newspapers and on billboards, you may reach people who are interested in hearing from you. While these advertising tactics are expensive, there is no guarantee that they will give the highest return on investment for your organization.
It usually leads in marketing money being wasted as a consequence of this.
When you use SEM, you get more bang for your cash. Not only do you have total control over your spending, but you also have the ability to fine-tune your targeting in order to reach the individuals who are most interested in your product or service. By employing keyword targeting, you can place your advertisements in front of prospects who are actively seeking for your goods or services.
You also only pay when someone clicks on your advertisement; you do not pay when someone just looks at your advertisement.
2. It's easy to track
One of the most tempting aspects of search engine marketing is how easy it is to keep track of your advertising campaigns. You should monitor the outcomes of every marketing strategy you choose to ensure that your investment is providing returns. With PPC, it's easy to keep track of the results of your ads.
Easy tracking is a benefit of making quick adjustments. Effective tracking of your advertising efforts will allow you to understand what is working and what isn't working in your ads. With these rapid findings, you may make fast adjustments to your advertising efforts in order to increase their effectiveness.
Because of this, you will be able to get greater outcomes from your advertisements.
3. It delivers fast results
Some marketing methods, such as search engine optimization (SEO), need patience before seeing results. While the wait is definitely worth it for a technique such as SEO, there are instances when you simply want to apply tactics that bring quick benefits instead of those that take time.
This is where SEM comes in.
With SEM, you can track the performance of your purchased advertisements from the time they are launched. You can see who is looking at them, who is clicking on them, and which keywords are generating the most traffic. SEM makes it simple for you to monitor your advertisements from the moment they are launched and to determine their efficacy over time.
Invest in Search Engine Marketing management services from VentCube today
Search Engine Marketing Delaware is one of the most effective tactics for raising your company's exposure in search results while also assisting you in generating more quality leads. With VentCube at the helm, you can expect to witness results that will propel your company to unimaginable heights of achievement.
Our team of professionals has over 25 years of combined expertise in creating successful search engine marketing strategies. We approach all of our tactics from the perspective of the customer, allowing us to develop campaigns that are tailored to your company's needs.
The job we perform for our customers is much appreciated, as shown by our client retention rate of 91 percent and client recommendation score that is 488 percent higher than the national average. We put your company first in order to guarantee that you get the greatest possible results from your marketing efforts.
Do you still not trust us? View our 750+ outstanding customer testimonials to have an understanding of the excellent job we perform for them!
No matter what methods you wish to use, our search engine marketing business can assist you in developing a strategy that is tailored to your organization's specific requirements and allows you to prosper online.
Questions? We have answers.
What you get with SEM management services from VentCube?
When you pick search engine marketing management services from VentCube in Delaware, you'll get everything you need to effectively manage your online advertisements. We provide turnkey solutions that are focused on establishing, refining, and upgrading your search engine marketing strategy in order to optimize results for you.
With over 25 years of expertise, you can be certain that we will supply SEM solutions that are effective and cost-effective. Here are just a handful of the features we incorporate in our search engine marketing management services:
Plan a plan that is unique to you.

Keyword optimization is a term that refers to the process of identifying and optimizing keywords.

Targeting on a variety of social media networks (Google, Bing, Gmail)

Analyze your competitors

Ad text written just for you

Management of bids

Ad monitoring and control are essential.

Configuration and monitoring of Google Analytics

Call tracking is a useful tool.

Reporting on a regular basis

Account representative who is dedicated to you
We are convinced that we will guide you in the proper way towards exponential online development while VentCube is at the helm of your search engine marketing ship.
What Is Search Engine Marketing (Sem)?
Using paid search advertisements, search engine marketing allows you to sell your product or service in order to be seen in SERPs, or search engine results pages. SEM encompasses a wide range of activities, including YouTube advertising, mobile app advertising, Google Ads campaigns, Bing Ads, PPC and bid management, contextual networks, display ad marketing, and remarketing pixels, among other things.
Why Is Search Engine Marketing Important?
It is possible to become visible in the oversaturated internet market at a time when customers are actively seeking for your product or service using search engine marketing (SEM). Search engine marketing enables you to be incredibly specific in who you target, as well as to develop advertising "touch points" on a constant basis throughout the buyer journey, with the goal of possibly converting more customers. In contrast to SEO, which may take months to provide results, SEM allows firms to appear on the top page of Google within a matter of hours.
What Is The Difference Between Seo And Sem?
A pay-per-click (PPC) ad campaign is a set of methods and channels that marketers may use to promote to their target demographic via search engines. SEM is also known as search engine marketing (SEM). In addition to back-end code improvements, content preparation, and strategic keyword research and utilization on your website, SEO services involve strategies to enhance "organic" traffic to your website. Both organic and paid search marketing are critical components of your internet marketing strategy, and they should be utilized together in an integrated manner to maximize their effectiveness.
What Types Of Sem Services Do You Specialize In?
Our staff has a wealth of knowledge and expertise in the numerous elements of Search Engine marketing. Google Adwords and Bing Ads Certified Search Partners, and we are experts in bid management and pay-per-click campaign strategies, including ad copy development and testing, landing page optimization, keyword research, bid management, budget planning and pacing, mobile ad formats, lead generation, shopping ads, and other PPC campaign tactics and strategies.
What Does It Mean That You're An Google Ads Partner?
Companies who meet the requirements for Google Agency Partner status are awarded the Google Partner logo. The badge indicates that a firm has exhibited advertising competence and knowledge, satisfied advertising budget objectives, produced revenue growth for both the agency and the client, and maintained and expanded their client base. Alphametic is a Google Partner Agency that specializes in search advertising and has been recognized and approved by Google.
What Does It Mean That You're Google Ads Certified?
It is a professional accreditation offered by Google to people and businesses that have shown competency in both the fundamentals and advanced parts of AdWords marketing. An AdWords certification enables people to show that Google considers them to be an expert in the field of online advertising and marketing. Alphametic's search engine marketing staff keeps its Adwords certifications current in order to give the most value to our customers.
What Industries Do You Have Experience In?
The sectors in which we work are diverse, and include retail, e-commerce; cosmetics; pharmaceuticals; healthcare; hotel; gambling; and others.
What Is Your Minimum Paid Media Budget?
We at Alphametic find that our SEM customers spend an average of $3K to $20K per month on paid search advertising, depending on their industry.
What's The Cost Of Sem Services?
The cost of search engine marketing services varies depending on the size of the media budget as well as whether or not the service is coupled with other search marketing services such as SEO, local marketing, analytics, or content creation.
Why SMBs choose our SEM management services
When it comes to building your online presence, you need search engine marketing management services to help you increase visibility and drive more qualified traffic to your site. VentCube is a results-driven SEM company that knows how to create ads that outperform competitors and attract more qualified leads.
So, why choose VentCube as your search engine marketing management company in delaware?
We deliver custom SEM plans
From your employees to your consumers to your product, everything about your business is unique. So why settle for a marketing approach that isn't specifically targeted to your company?
At VentCube, we don't limit your search engine marketing strategy to a single solution. Instead, we spend the necessary time getting to know you, your company, and your objectives. We research your industry, competitors, and market in order to have a better understanding of your company's position in the competitive environment.
We use this information to create a search engine marketing plan that is tailored specifically to your company's requirements. We create customized campaigns to guarantee that your search engine marketing strategy enhances your performance and assists you in achieving outstanding results.
We offer transparent SEM pricing
Finding an item of interest only to discover that it does not have a price tag is one of the most disappointing shopping experiences for customers. Knowing the price of a product helps buyers assess whether or not they can afford or want to purchase it; this is no different when browsing for SEM management services.
When it comes to search engine marketing management services, you'll discover that many organizations keep their price and package details hidden. It makes for a difficult encounter since you have no clue what they have to offer in terms of SEM or how much it will cost you. With VentCube, on the other hand, you'll never have to deal with that annoyance.
We make all of our pricing and package information available online so that you may review it at your leisure. It allows you the flexibility to choose whether or not we are a good match for your company's requirements without any headache or time spent.
We save you time
The fact that there is never enough time in the day to complete all of the tasks that need to be completed is one thing that all organizations can agree on. When you're attempting to handle the day-to-day operations of your company, adding marketing to the mix might leave you with even less time to spare.
VentCube, on the other hand, is a search engine marketing management firm that saves you time and resources.
We manage the day-to-day components of your marketing and optimize your campaigns so that you can concentrate on running your small to medium-sized business. You may receive all of the advantages of SEM without having to do anything yourself.
We communicate openly
When you engage in search engine marketing management services, you're placing your campaign in the hands of a seasoned professional. When someone else is in charge of your campaign, you'll want to be kept informed about what's going on and how your tactics are progressing.
At VentCube, we maintain open lines of communication with all of our customers, informing them of the progress of their campaigns and the results they generate. We give you with a dedicated account representative who you can contact with any queries or problems you may have, as well as to discuss ideas with them. You won't have to spend time waiting to talk with someone who is familiar with your campaigns since we will do it for you.
To top it off, we give you with monthly data, which allows you to track the progress of your marketing efforts over time. Your strategist will go through your monthly report with you and assist you in determining the next next measures your company should take in order to get the most out of your campaign's resources.
We drive results
When you engage in SEM management services, you want your advertisements to be beneficial to the growth of your company. As a consequence, when you engage in search engine marketing management services, it only makes sense to collaborate with a business that will assist you in driving results with your adverts.
We at VentCube are no strangers to the process of driving outcomes.
For our clients over the previous five years, we've accomplished the following:
Driven over $2.4 billion in revenue
Managed over 6.3 million leads
Managed over 4.2 million phone calls
Handled over 11.6 million transactions
When you hire VentCube as your search engine marketing management firm, you can be certain that we will assist your company in achieving results that will propel your company's development to new heights.
Why work with a search engine marketing management company
In terms of search engine marketing (SEM), you have two choices: do it yourself or employ an outside marketing business. If you're on the fence about whether or not hiring a business is the best move for you, here are a few reasons why you should delegate your search engine marketing management to a professional firm:
You don't need to spend time learning SEM
Time is really precious. You must first understand how to build your plans before you can spend your time launching and maintaining your campaigns. If you want to study every every detail about how to execute a SEM campaign, it might take you hours and hours of labor. It's impossible to find that type of time when you're running a company full-time.
You save time by entrusting the administration of your search engine marketing campaign to a search engine marketing management business. You will have a team of pros that are already familiar with search engine marketing working on your campaign to assist you in driving results. No need to add any more tasks to your list, allowing you to devote your time and attention to more important business problems.
You get everything you need
When you handle your search engine marketing on your own, you may have limited resources and tools at your disposal. Consequently, your campaigns may not achieve their full potential and get the greatest possible outcomes. In contrast, when you work with a SEM management business, everything is conveniently gathered in one location.
The services of search engine marketing businesses include the provision of people, tools, and time to assist you with your campaigns. Whether you need support with ad content revisions, custom landing page development, or keyword research, your search engine marketing business can assist you with all parts of your ad campaigns.
You work with experts
One of the most major advantages of investing in search engine marketing management services from a marketing business is having access to professionals. Instead of mastering Search Engine Marketing (SEM) on your own, you may hire professionals to work on your sponsored ad campaigns that have been doing it for a long time.
SEM management businesses work on paid ad campaigns on a daily basis, so they have a thorough understanding of what works and what doesn't. They may use their knowledge to any campaign in order to guarantee that it generates the greatest possible outcomes for your organization.
How Search Engine Marketing works?
Search engines utilize complex algorithms to guarantee that the most relevant results are provided for each search, taking into account the user's location and any other information that may be accessible.
PPC (pay-per-click) advertising places sponsored advertisements at the top and on the sides of search engine results pages in order to acquire more exposure and prominence than organic search results.
Consider the following scenario: you are a client searching for a product or service on the internet. You go to a search engine and enter in the search phrases that you want to find (also known as keywords).
On the search results page, you will see advertisements for different businesses whose keywords correspond to the terms you entered in your search.
These advertisements display in prominent areas on the website, among the other search results that are relevant to your search terms. You are more likely to click on the sponsored results since they are extremely relevant to your particular search, increasing the likelihood that you will do so.
Consider how search engine marketing (SEM) campaigns function from the marketer's viewpoint.
SEM networks are operated on a self-serve basis. Once a marketer has decided on a network, he or she may launch a campaign in a relatively short amount of time.
A marketer is required to do the following when creating a campaign in a SEM network: 
Conduct keyword research and choose a set of keywords that are relevant to their website or product.
Choose a geographical area in which the advertisement will be placed.
Create a text-based advertisement that will appear in the search results.
Bid on the amount of money they are ready to spend for each click on their advertisement
Text-only advertisements are simple to create. To create a hyperlink, marketers must provide a headline, content for the body of the ad, a call-to-action, and the URL of their website.
Search engine marketing is often regarded as the most cost-effective method of spending marketing money by many experts.
Search advertising networks are exemplified by the following:
The two key search networks that SEM experts target are Google Ads (previously Google Adwords) and Bing Ads. Google Ads (formerly Google Adwords) is the largest search network in the world.
Google AdWords is really comprised of two networks: the Google Search Network and the Google Display Network (also known as the Google Display Network). The first network comprises only of Google-owned search-related websites, while the second network includes Google-owned domains such as YouTube, Blogger, and Gmail, among others. Customers may purchase advertisements on both the Yahoo network of websites and the Bing network via Bing Ads.
Despite the fact that Google Ads is a considerably bigger network (about twice the size of Bing Ads), the cost on Bing Ads is often cheaper. Marketers may be able to get a higher ranking for a competitive search term for a lower cost than they would otherwise receive on Google. Some people have also reported that the clickthrough rates have increased as well.