Mobile Application Development Services
Ventcube featured a new section in its diverse criteria of services- Mobile Apps Development. Smartphones are absolutely unavoidable in recent days and every day people use lots of apps severely. Optimizing the current demand for apps development, our developers work on IOS/Android Apps development with a creative, unique, optimistic and user-friendly environment. We create customized, dynamic, profitable apps for both Android and IOS platforms.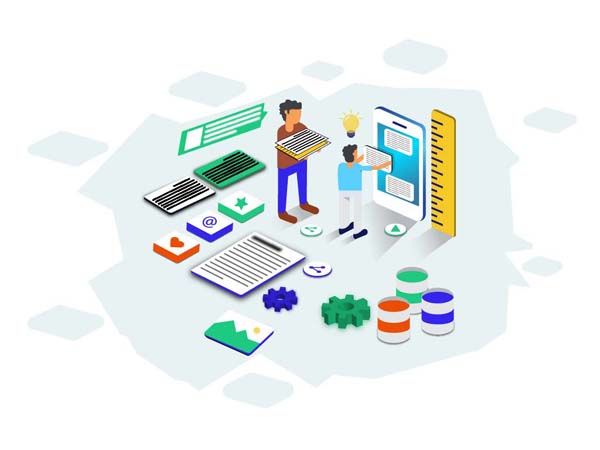 Key Features Of Our App Development Service
VentCube is viewed as one of the dependable portable application advancement firms. We give fantastic help at a reasonable expense nonstop. We deal with our time dependent on the accommodation of you and offer cost dependent on your financial limit. We guarantee you to convey a superior 'Return On Investment' service. Our attractive features are-
What You Get With Our Mobile Application Development Service
In accordance with websites for business or service, a client needs mobile apps mostly. 87% of people have smartphones and this platform is recently an emerging criterion of the world. So, we are here to create mobile apps like Android APIs and IOS. Have a look at our services at a glance.
Custom IOS App Development
We ask clients about their requirements, first. According to their idea and ours, a combined work-flow is prepared. Ventcube app designers create an intuitive, simple and outstanding app platform. Basically, no coding needs here for this stage. We offer trending solutions to our clients. Notwithstanding, our clients have a great expectation for us. We develop business and service IOS app for clients.
Enterprise IOS App Development
Enterprise IOS means an individual and unpublished app that mostly used in a company or organization. Staff, officials, personal apps are enterprise apps. These apps cannot be available to the app store. Ventcube expert app developers make such apps in a month according to client expectations. Moreover, we update apps on a daily basis.
MCommerce IOS App Development
Ecommerce sites are familiar to you by the mass advertisement online. Here, we are working on mobile eCommerce sites i.e, Mcommerce. These iPhone platforms of eCommerce sites are recently popular with everyone. Our designers have excellent questionnaires for clients. Through their expectations and answers, we start our work on Mcommerce sites. However, it takes at least 1 – 3 months to finish an app store optimized IOS.
Server-Side APIs For IOS App
Server-side occasions are connected to a pixel and are prepared like program pixel occasions. This implies server-side occasions are utilized in the estimation, revealing, and advancement similarly as program pixel occasions. On the server-side, ventcube is the developer and we run an application or site on a server, some consistently on PC. So on the off chance that ventcube utilizes an API server-side, we get backlinks that cooperate with the API and afterward show stuff to our clients. GraphQL, RESTful is the most common API handlers.
Custom Android App Development
We are one of the main 10 Android application advancement organizations with 50+ activities, 1+ years of understanding and more than 100 live applications on Play Store. We exceed expectations in creating start to finish answers to assist you with overseeing and streamline your business. Most of our android apps are categorized as Chat apps, Multimedia apps, News, Geo-location, Gaming, On-demand, Utility, IoT, Ride, AR-VR. Make your space in the Play store!
Enterprise Android App Development
Similar to enterprise IOS, we create enterprise android apps also. Recent statistics on mobile phone usage worldwide tell us that, 67% of smartphone users feel smooth with the android system. Henceforth, android apps have a huge demand for people. We make android apps for client usage. Many companies, organizations, institutions want us to create apps for them and we did a lot already. Our expert team always helps you seamlessly in this matter. So, why be late? Let us know what type of app you wanna see on the play store!
Mobile ECommerce Android App
Parallel to IOS Mcommerce apps, we the developers here at Ventcube creates android Mcommerce sites within a short time. In the last year, we made a record in this section and awarded with local app developer tycoon tag. We set a target and goals from our client end. There are easy ways to create an android app from online tools or sites. But those are not that customized as expected sometimes. If you want to grow your business in your area or nationally even internationally, you are welcome to consult us. 24×7 we are available at your service.
Server-Side APIs For Android App
Main rules to develop a server-side API for android are 'developing a back-end by own' and 'using mobile backend service'. Yes, we do the same. Using some fabulous and smart technology such as RESTful, Django, Laravel, ExpressJS, JAX-RS, Ruby, and Firebase; Ventcube developers create an attraction to clients. Realizing client business strategies, we apply relevant developing platforms. Android, Java, iPhone, and windows – each platform we are feasible to do.
AR App Development Services
In its least difficult structure, augmented reality (AR) empowers application engineers and organizations to overlay computerized information over genuine items. AR is now making gigantic waves over the portable application innovation scene. A problematic power across industry divisions from account and retail, to travel and form, it's digging in for the long haul. The capability of AR is tremendous, with some true models being conveyed in a business setting – from wellbeing to assembling and retail to travel. Ventcube developers create both location-based and marker-based ARs using C# and C++ languages. Mostly it takes a month to finish single apps.
React Native App Development
Conversely, React Native really makes an interpretation of your markup to genuine, local UI components, utilizing existing methods for rendering sees on whatever stage you are working with. Also, React works independently from the principle UI string, so your application can keep up superior without giving up ability. Ventcube recently started working with React Native, it is faster and easily developed. However, we made 12 React apps already and all apps are available to the app store.
Custom Mobile App Solutions
Furthermore, we support our clients with custom mobile solutions. Including this section, we provide manufacturing, eCommerce, healthcare, financial, IT/Software, Retail, Education/ Non-profit, Wholesale distribution mobile apps development. Security and integrity is a big issue for mobile solutions. We are proud that we do the same for our customers. Managing users, app deployment, reporting, analysis – each section we are currently occupying. Different forms and quotes are provided to our clients when any sort of task we get.
Support & Maintenance
First of all, we have a clear and uninterrupted support service 24×7. Moreover, we basically support the following categories:
**Lorem**There is a small amount of proof while you can see more at our portfolio page for web design, development & digital marketing work sample of us.
Increase in organic traffic
Increase in organic traffic
What Our Clients Are Saying
We are proud to be the top IT consultant in Bangladesh because our worldwide client reviews are absolutely fantastic and encouraging. Fascinating outlook and quick service with smooth technology made us reach the acme. Here are some testimonies:
Cinderella M. Vines
"They work really well"
A magnificent case of how collaboration can deliver incredible outcomes. I can just acclaim their work and capacity to complete things quicker. In a word, they work really well.
Joe D. Fields
"Create a niche from them"
Superb finishing is the most fascinating thing about Ventcube. I took their service and trust me, I didn't face any problem for a single moment. Besides, they're fast learners and quickly spot the main point. I suggested both of my friends to create a niche from them.
Ervin M. Watson
"Friendly behavior"
Friendly behavior, even I felt them amusing. Not only a niche site, but also I made two eCommerce sites from Ventcube. 100% functioning sites and profitable. I'd like to give'em 10 stars.
Mobile App Markets We Focus On
For the convenience of all level clients, we focus on diverse categories of app development. Our clients are worldwide and many industries run our developed apps quite flawlessly. Here are the major sectors we work most-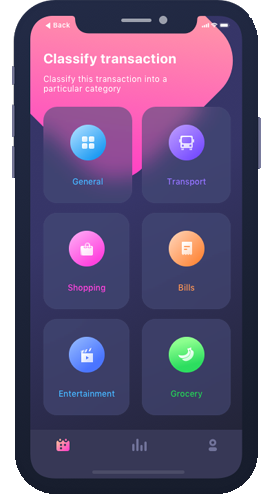 Travel
We create plan trips, custom travel, documentary, visiting places, flight schedule apps for our clients.
Health & Fitness
Here you can create your own integrated apps like Patient Management, Telehealth, Personal Trainer, Fitness. Fitness Workouts, Gym & Bodybuilding, Tutorial and anything client needs.
Fintech
Financial apps such as Book Keeping, Accounting, Debit/Credit, Digital Wallet, Trading, Investment, Payment are available to create.
Shopping
Ecommerce apps are obviously necessary for our business clients. Both in-house and customer-handled are our provisions. It is secured and without spam.
Enterprise Mobility
In this sector, you will find Organizational, Institutional, School/College, Employee Management, HR, Salary Statement, Official apps development.
Social
Easiest to build and faster profitable apps are social apps. You can assign tasks on us into Messenger, Video Chat, Text Chat, Image Sharing, AV apps.
Automative
We create automobile apps such as real-time vehicle tracking, monitoring, Rent Services, Automobile Tutorial, Simulation, Training Sessions.
marketplace
These are eCommerce typo. You can make marketplace apps like Share Market, Payment apps, Customer Care.
Mobile App Development Process
The apps development process isn't a stroll in the recreation center. It requires a keen and bit by bit approach so as to receive the ideal rewards.
1: Business analysis
First of all, we analyze client business strategy or requirements. Creative developers step by step set a plan for any apps. The client approves and we start vital actions. If the client has some extraordinary ideas, we count them in an account. Keywords finding is the next step in our analysis. Without relevant keywords, no business will go far enough.
2: Data Collection
In this step, we collect client-provided data. Data means images, specifications, content materials, documents, accessories, and others the developer needs. We place corresponding data into niche site layout and update timely.
3: UI/UX Design
Attractive designs are a must for any business apps. We create a dynamic and stunning design for every app.
4: Prototype
After the design session done, our designers send the prototype to the developer for the app development process.
5: App Development
If clients have any preference, we use that for developing. Otherwise, our experts create the best-suited developing method. We are skilled in this sector so far.
6: Quality Check
We are strict in quality because our mission and vision are to serve the best to our clients. After 100% of the quality check, we launch the app.
7: Launching app
In this stage, your app will take place into app stores or PlayStation (if it is a game). However, we must inform our clients before launching and if possible, we invite them to our workstation the day we launch.
8: Uninterrupted Support & Maintenance
Fast and fine support is a criterion in our mission. We provide uninterrupted support and maintain apps if the client asks.
What Makes Us The Best Mobile App Developers
In the context of our sub-continent and Asia, lots of mobile apps developers are currently running their business services well-functioning. Consequently, Ventcube made a record in this competitive field. A long uprising curve in the last two years we passed. Still, the development curve is increasing. But how? Yes, obviously for your keen support and likeness. Moreover, our innovative and creative skills are diverse to our clients. No hidden plots between us and our customers.
Professional Strategy
We split a gigantic project or task into sub-categories and distribute those among us. Every sector works on its related field and provides the outcomes later. These augmented tasks make a full project. This is the Ventcube strategy.
Infallible Completion
We work on data-driven decision making for any apps whether it is android or IOS. Our developers conclude any task with testing and launching.
Mobile App Development Services FAQs
How long it takes to build an app?
It varies on client expectations. Usually, an app can be built within 2 weeks – 6 months. App developing has some parameters to finalize any and those are basically a platform, screen size, features, budget, skills, expertise, development process, etc. if the platform is gigantic and vivid, normally it takes some time. Screen size isn't that time-consuming but important for tablet versions. As many features so are the prolonging. The budget is a good factor. Many projects could be half-done due to a lack of budget. Skills, expertise, and development process are stick to one another hence these are a bit similar and flow parallelly.
Is there any standard cost to create an app?
There is no fixed price for app development unless any package offers. Reviewing online sources, we figured out the cost range between $1,000 – $100,000 depending on features. Sometimes people ask why so much of cost? We have a good answer though. Any mobile apps development needs acute teamwork. It requires design, backlinks, security, architecture, and testing. Furthermore, we see game apps cost much than lifestyle apps. If we analyze statistically among all mobile apps, we can see the cost ratios as- games 25.02%, business 9.8%, education 8.49%, lifestyle 8.32%, entertainment 6.05%.
What is the multi-language support app?
Yes, we currently work on multi-languages because of our diverse clients all over the world. VentCube as of now offers support for Deutsch, English, Arabic, Hindi, Bangla, Spanish, French, Turkish, Persian, and Russian. As a matter of course, the application will recognize the local language of a client's iPhone, iPad, or Android gadget. On the off chance that the application underpins that language, it will naturally be shown as the default. In the event that the client needs to supersede the programmed setting, they can open up the settings screen on their gadget, select the settings for the application, and explore the language settings screen.
Which one is better; mobile website or apps?
Both are better than each other. Confused? But it is true. For an app, a user has to create an account on app stores or sometimes mobile service providers. But for mobile responsive websites, a user doesn't need to create an account rather just googling the site on mobile. Besides, there are some privileges in mobile apps than mobile websites. The first one is the speed. Apps are quicker than websites. Websites need to surf and wander many pages after pages; apps do not allow mass shuffling or surfing. Websites have high-resolution graphics and bothering ads banner where apps do not have such provisions mostly. Apps are user-friendly and easier to understand than websites. Nowadays, game apps are more famous than gaming websites. People use to download game apps than playing online games. Likewise, for every interactive issue in human life, people seek for apps first.
Do I need maintenance after the app launched?
It depends on client requirements. If our client has a sharp technical background and confidence to run the app as an admin, we appreciate it much. But you know, a lot of people are not that technical to run or maintain an app because it needs deep skills and knowledge. Many customers have not enough time to maintain an app smoothly and without any malfunctioning. We have some packages where we offer upkeeps for our clients. There you can easily find the costs and axioms. Mostly, m-commerce apps need maintenance support to update regularly. Moreover, we have round clock support for our clients so you can ask anything, anytime.
Do I need to test apps?
Regardless of whether everything works 100% consummately when we hand it over to you, you should watch that everything functions true to form to approve the work with certainty that we've conveyed the task to meet your particulars. You characterized the venture, and you comprehend what you need superior to anybody, so you'll presumably utilize and interface with what we've worked in manners that we were unable to have anticipated.
How can I market my app?
It takes a long path to make an app the most demanding one. Usually, marketers work on it if you select us for marketing, you make profits only. However, if you have technical knowledge of app marketing strategies, we hand over the authority to clients. Besides, our marketers work on app marketing with their skilled techniques such as audience research, viral video content, competitor research, landing page creation, app store visibility, social media marketing, SEO optimization, etc.
Which one is better between Android apps and IOS apps?
Well, it depends on your preferences. Here we can show some pros and cons of both platforms. Then it would be easier for you to set your mind. Basically, Android apps are better for IT/Energy, Games & Utilities, slower in wide-range, different size screens compatible, speedy, less profitable & more challenging in marketplaces, high complexity to create. Contrarily, IOS apps are flexible to build, affordable cost, medium complexity in developing, best for media/marketing/enterprise/ business apps. Furthermore, developing apps need local area analysis. If your area has many IOS users, definitely it would be better to make IOS apps; likewise, for an android user, you better choose the apk platform.
Why so many apps fail or bad?
This is really an alarming issue for app marketers. Yes, it is true! Many online apps are going in vein recently because of some strategical mistakes- 
Ignoring competitive fields: You will find many app developers all around the cyber world. Some are experts, really. Some are not totally. A developer has to keep an eye on recent developments and analyze fields. It is a key concern for any developer.
Clumsy market research: Researching the market is a basic tactic for online marketing, similarly for apps. Ventcube developers always research markets on the first basis.
Wrong audience: If the audience needs hotel apps (best hotel in an area) and you create market apps, that's contradictory! Audience selection is a major feature of app development.
Crappy marketing: Sometimes many apps cannot profit because of crappy marketing techniques. After launching any app, marketers have to spread it online, news portals, websites, banners and many more.
Lack of simplicity: Simple functioning apps are favorite to everyone. For example, WordPress websites are easy and user-friendly but WordPress apps require good skills to go on. Developers like us always notice on simplicity.
Large size: Apps size matters enormously. Especially gaming apps are large enough for mobile storage. If a game size is 200MB+, 50% of people don't download that. As the size increases, so the demoralization occurs.