Local SEO Services Delaware
Local SEO services Delaware can ensure that your customers find you locally, and that you're always top of mind when customers are in your neighborhood. Without local SEO services, your business could miss out on some of your most qualified traffic, and in turn, miss out on sales. If you'd like to speak with a local SEO specialist, you can reach us.
Innovation & Determination
Affordable Service
You Talk, We Listen
We Value Integrity
We Create Outstanding Designs
We Quantify Our Success
We Deliver On Time
Increase in organic traffic
Roni Deluz -

Naturopathic Doctor
"Highly Recommend Agency"
I recommend VentCube for any digital marketing. The team is very knowledgeable and always has a lot of creative ideas on how to get the most out of your campaign. They are also great to work with, they are kind, attentive, and willing to go above and beyond on any task you give them.
Increase in organic traffic
Greg Herring -

Chief Executive Officer
"They helped me with my SEO strategy"
I always find myself reaching out to VentCube when I need assistance with my digital marketing campaign. As the head of their digital team, they are experts in their field and I trust them implicitly. They helped me with my SEO strategy and came up with a unique plan that really paid off!
But don't just take our word for it
Is VentCube the best Digital Marketing Service Prodider? Let's ask our users and tech experts.
VentCube offers a reliable web design service with excellent customer service. It's easy to connect with support by chat and their staff is both friendly and helpful.
I would highly recommend Ventcube Internet Marketing. They are great to work with. The traffic to our website has increased thanks to their SEO program.
We at Kee Service were very impressed with the all aspects of our new website. We would highly reccomend VentCube to anyone looking to build a new website.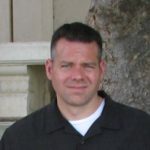 John Coakley
CCM Construction
Within six months, VentCube's SEO work catapulted our 'TP' product line into top page rankings. As a result, our business has reaped the rewards of the work VentCube provided and will continue providing on our future SEO needs.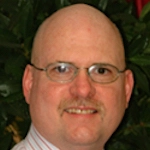 William Miller
- D.M.D. Dentist
It has been a pleasure working with VentCube. I appreciate your dedication to the projects that you and your team are on. It is nice from the customers stand point to be able to get in touch with you and your team and you guys always made yourselves available.
Mike Rigdon
Universal Automation
This was the first time I developed a web site so I couldn't have asked for a better or easier group to work with. The entire process from sales through development and launch was timely and extremely efficient. A fantastic experience all around!
Awesome, Awesome company!!! VentCube has been helping us for years. They created our website and have continually updated it and adjusted to our growing and changing company. They have increased our online presence in every area we take on. Recently we had some of our listings hacked. Found it on Saturday and everyone started working on it asap and by Monday morning it was all fixed in time for the workday. You can rest comfortably when Thrive is looking after you. Thanks VentCUbe team for everything you do for us.
Tom Focht
All Pro Door LTD

VentCube implemented some design aspects into our website, which I had wanted to try since the business was started. VentCube provided a team of relevant experts who worked with the email postcards that we send out, scheduling and design aspects for individual pages. During the development process, VentCube sent me working models, listened to my critiques, and made appropriate changes, explaining why certain elements were built as they were. VentCUbe has also helped me manage our pay-per-click advertising as well as handling our SEO.
Michael Arden
Elephants Remember
Our Affordable Local SEO Price and Packages
Typical local SEO campaigns cost between $500 and $2,000 per month depending on your business needs, your competition, and your geographic location. Pricing for our local SEO services starts at $500/month and is 100% transparent – you always know exactly where your money goes.
PERSONAL
Local SEO - Ramp
Google, Yahoo & Bing Optimization

Local Search Optimization

On-Page Optimization (5 Page)

Google Business Optimization
Google, Yahoo & Bing Optimization

Local Search Optimization

On-Page Optimization (10 Page)

Google Business Optimization
BUSINESS
Local SEO - Turbo
Google, Yahoo & Bing Optimization

Local Search Optimization

On-Page Optimization (25 Page)

Google Business Optimization
Earn more foot traffic with local SEO services!
If all the benefits of local SEO services have you hooked, look no further.
VentCube is a full-service digital marketing agency, which means we offer much more than just local SEO. 
VentCube will work with you to help you meet your marketing goals. We'll get to know your unique business, your industry, your competition, and your most important business objectives.
We won't just be your digital marketer, we'll be a personal representative for your digital marketing campaign.
To date, we've generated over 6.3 million qualified leads for our clients, in addition to over 4.2 million qualified calls. We have over 750+ client testimonials to prove why we're one of the best local SEO agencies in the world, and we have an impressive list of awards as well.
Our team is completely in-house, which means at any time, you could come to our home location in Delaware to meet any and all of the people working specifically on your campaign. Though our home base is in Delaware, we also have locations all over the U.S.
Not to mention, we have over 450+ digital marketing masters on staff, and with over 1.6M hours of expertise, we know our stuff.
If you're looking to adopt a local SEO campaign for your business, we can't wait to hear from you!
If you are looking for a SEO Company in Delaware, look no further than us! Ventcube provides a SEO Service in Delaware to help you reach your goals. Get a free quote or contact us today. 
Have questions about our services?
VentCube's Local SEO Services Delaware
Local SEO Audit
Our local SEO agency performs a thorough local SEO audit to determine your current local SEO ranking, gain actionable insights and build your local SEO checklist. We check your NAP visibility, identify your geographical location and service areas and examine your Google My Business listing. To complete your local SEO strategy, our local SEO experts also conduct Google My Business page audit, review analysis, landing page audit, local citations analysis, competitor benchmarking and organic link and penalty analysis.
Keyword Research & Strategy
Amplify your local reach and attract targeted audience segments with strategic local SEO marketing services Delaware. We perform extensive keyword research and analysis to identify geo-specific, industry-related keywords and organize them by search intent. Once our local SEO experts have mapped out your search terms, we create a local SEO guide to help you develop locally-themed website content. Our local SEO consultant also provides you with a keyword ranking report, which you can check any time to monitor your rankings.
Google My Business SEO
Manage your Google My Business locations and ensure your brand information is complete and up-to-date with help from our Google My Business experts. Our Google My Business services include GMB SEO and Bing and Yahoo Local optimization. We ensure that these business profiles carry over the same brand identity and are optimized for your target location or service area. Our Google My Business experts also audit your business information across the web to give you the best possible, error-free local presence.
eCommerce SEO
Studies show approximately 50 percent of consumers perform a mobile search before making shopping decisions. Get the best local SEO services and connect your brand with modern consumers within your local community. Our local digital marketing agency claims and optimizes your business profile across Google My Business locations, leverages geo-targeted content and keywords, builds your local business citations and manages your online reviews.
On-Page Optimization
Is your website optimized for your target location? VentCube's local search engine optimization services cover on-page optimization to ensure your site ranks high in your service area. We optimize your homepage and metadata with geo-specific keywords, create service, city and industry pages, set up social media signals and implement local SEO best practices throughout your website. Our local SEO company also applies local business schema to your web pages to make it easier for search engines to understand your brand offerings and target locations.
Franchise SEO
Does your business serve multiple locations across the city or state? Ensure brand consistency and success across your service locations with VentCube's local SEO marketing services. We list your different Google My Business locations in top industry directories, optimize your local citations, use location-based keywords and promote local franchise reviews on your website and social media profiles. Our local SEO marketing company strikes a balance between your local landing pages and corporate website to increase your site visits and conversions.
Link Building
Invest in affordable local SEO services and expand your digital footprint. As one of the best local SEO companies, we ensure search engines find an accurate representation of your business across the web. Our SEO service company creates hyperlocal SEO landing pages, builds your local SEO citations, leverages keywords with high domain relevancy and launches email outreach campaigns. We follow GMB SEO and local link building best practices to attract links that deliver the most value to your business.
Business Citation Management
Local SEO citations serve as a reference of your business name and address on another website. At VentCube, our Google My Business experts leverage high-quality third-party sites to build local citations for your business. We add your brand to second-tier local business directories, such as Angie's List, FourSquare, MojoPages and Yelp. Our local SEO company also researches niche directories based on your industry and submits your business information to gain maximum control of your online representation.
Online Reputation Management (ORM)
Online reviews can provide positive proof about your company and help increase customer trust. Studies show 88 percent of consumers consult online reviews before they purchase local services. Protect your brand image and turn customer reviews into marketing opportunities with help from our local digital marketing agency. Our local SEO marketing company implements an effective online review acquisition strategy and provides recommendations on the best software for customer review marketing to help you get online reviews from your best customers.
Content Writing
Create and publish engaging local SEO content and capture your target audience's interest. Our local SEO firm comprises a team of experienced content specialists and industry experts who work closely together to create a useful local SEO guide for your content marketing. Our local SEO services include keyword research and optimization, guest blogging and local site content optimization. We create enticing, relevant titles and produce quality content to drive more traffic to your website.
Conversion Rate Optimization (CRO)
Let our local digital marketing company manage your local business SEO services and gain better local rankings. Whether you need help with creating service and city pages, improving your website's mobile-friendliness or completing your local SEO checklist, our local search engine optimization company can help you. We employ a targeted local search engine optimization service to drive more high-quality sales calls to your locations and improve your conversion rate month-over-month (MoM).
Nextdoor Local Business Advertising
Don't know how to market your local business on Nextdoor? Our local SEO agency's local search service focuses on building your Nextdoor reputation and community. We optimize your Nextdoor business profile, engage with your local community, ensure your brand information is accurate and track your campaign metrics. These local SEO solutions allow us to spot areas you can improve your standings in and perform necessary actions to connect your brand with the people in your target locations.
How to do local SEO: 7 key local SEO techniques
When it comes to how to do local SEO, you'll need to focus on these seven local SEO strategies. If you opt for local SEO services from VentCube, we can handle all of these steps for you!
1. Optimize your Google Business Profile listing
Hallmarks of local search, Google Business Profile listings contain key information about businesses — and they appear when people search companies near them. For example, a quick search for "best pizza shop near me" yields the following results.
The listings at the top of search results make up Google's local SEO 3-pack. Searchers can see the locations of these pizza shops on the above map, and clicking the results displays the restaurants' Google Business Profile listings.
These listings contain key information like a company's address, hours, website, phone number, and even images.
If you want your business to appear in Google's local SEO 3-pack, at the top of results, you need to claim and optimize your Google Business Profile listing. You'll also want to keep your business name, address, and phone number (NAP) information consistent across your online listings to improve your chances of earning a top spot in results.
For more information on how you can optimize your Google Business Profile listing, check out our helpful blog post.
2. Build local citations
In addition to claiming your Google Business Profile listing, you'll also want to build local citations.
These citations contain information like your company's name, address, phone number, and website.
Citation building campaigns can help you earn local listings on sites like Bing, Yelp, Foursquare, Facebook, Apple Maps, TripAdvisor, and more.
Sites like BrightLocal can help you get started building citations, and local business SEO services from companies like VentCube can ensure your citations are updated and driving relevant traffic to your website.
3. Target keywords
To rank at the top of local search results, you'll also need to target local keywords on your website and in your site content.
Let's look at an example.
If a dental practice in the Delaware area wants to rank in more local search results, they could optimize their page titles, meta descriptions, and site copy to include the keywords "Top Delaware Dentist" or "Award-winning Delaware Dentistry."
In addition, the practice may consider creating some location-specific pages on their site. For instance, they could create a page for "Delaware Dental Services," and highlight various dental services they offer to Delaware residents.
Targeting location-based keywords can help your business appear in more local searches so people in your area can find and contact you.
4. Monitor ratings and reviews
For local businesses, it's crucial to monitor and respond to online reviews.
Ratings and reviews can appear on your website, as well as third-party sites like Google Business Profile, Yelp, and Facebook. Positive or negative, it's important that you reply to all reviews to show customers you take their needs seriously.
People look at reviews before visiting local businesses, so keeping your reviews updated and responding to questions and comments will encourage more people to visit your business.
Worried about putting in the time to manage your business reviews? VentCube offers online review management services to keep your digital presence in tip-top shape.
5. Build links
Earning backlinks from other reputable, local businesses can also help to boost your local search rankings.
How do you earn links?
Start by creating valuable content that targets local keywords related to your business. If other sites like what they see, they can link back to your site in their content.
Search engines like Google consider both the number and quality of backlinks when ranking sites, so it's important to have a strong backlink profile, complete with links from authority businesses in the local area.
6. Analyze user experience
It's also essential to provide a great user experience (UX) on your site if you want to attract more local traffic.
If your website doesn't provide a positive UX, visitors will waste no time hitting the back button — and your bounce rate will soar. High bounce rates signal a poor user experience, and search engines won't rank your site highly if it provides a less-than-desirable UX.
Here are a few quick fixes for improving your site's UX:
Streamline your navigation and internal linking to make it easy for visitors to find the information they need.
Speed up your site with page speed optimization services.
Include visual and interactive elements to engage users.
7. Implement mobile responsive design
The final local SEO technique you'll want to invest in is making your site mobile responsive.
More than half of online searches — nearly 60 percent — occur from mobile devices. Oftentimes, searchers need information while on-the-go, especially when it comes to finding local businesses.
The on-the-go-nature of mobile usage makes it crucial for local businesses to adopt mobile responsive site designs. When your site is responsive, it will look great and perform well, no matter the device someone uses to access it — a desktop computer, mobile device, or tablet.
Not sure if your site is mobile-friendly? Check out Google's Mobile-Friendly test tool, and take it for a spin.
If you're not happy with the results, don't worry. VentCube offers mobile responsive design services to help you improve UX and rank higher in local search results.
Why is local SEO important? The benefits of local SEO services
If you're new to SEO, you might ask the question, "why is local SEO important?". There are a few reasons that illustrate the importance of SEO services for local businesses, and we'll talk about them below. With the long list of services VentCube provides, it's hard to understand how it will all work together to impact your business. The short answer is — your local SEO campaign will impact your business in amazing ways. Searches including the words "near me" have increased by two times over the past year. That means that more and more people are looking for an easier way to find businesses close to them. Not to mention that 72% of consumers who performed a local search on a search engine visited a store within five miles. This gives even more reason to optimize your website with local SEO because it shows that consumers genuinely make decisions based on location and how close they are to a business that offers what they're looking for. If you want to be the business that shows up in your target audiences' search results, utilizing local SEO is the best way. Here are some other benefits of adopting local SEO services and some reasons that outline why local SEO is important:
1. It's easy to track
As we mentioned before, local SEO is a trackable strategy, which means you'll never be in the dark about how your campaign is performing. With platforms like Google Analytics or other website analytics platforms , you'll be able to see in real-time how your local SEO performs, which will allow you to directly tweak things that aren't benefiting your campaign. The fact that local SEO is trackable is a huge plus since it allows you to test, learn, and grow your local SEO campaign over time.
2. GMB results look great
First and foremost, as a local business, real estate in search results is crucial. When you opt for local SEO, you'll have the opportunity to win a position in the local SEO 3-pack — earning you additional SERP real estate besides your organic ranking. Not to mention, map packs appear at the top of search results, so customers will see your business first.
3. It increases website traffic
With local SEO, you'll see an increase in your website's traffic since you'll be more visible on search engine results pages. With a GMB profile, users will see great reviews that customers gave you in the past and give them easy access to your website. By making it so easy for users to find you online, you can expect increased website traffic.
4. It increases foot-traffic to your physical location
Local SEO solutions will also bring more foot-traffic to your location. Many people will search for "restaurant near me" with the intention of visiting a restaurant close to them. That gives you the opportunity to show up in search results and attract them to your physical location.
5. It helps you beat the competition
Many of your competitors may not claim their business in Google Business Profile, which means they won't earn a spot in the map pack. That said, it's as simple as claiming your GMB profile if you want to get ahead of the competition.
3 qualities of the best local SEO services company
Looking for the best local SEO services company to help grow your business?
Take a look at these three qualities of top local SEO companies.
1. They practice what they preach — and rank at the top of results
When researching local SEO companies, you'll want to make sure they practice what they preach when it comes to the services they provide.
Do they rank at the top of local searches? If not, there's a good chance they won't be able to help your local business achieve the rankings you want.
Head over to Google and search "top/best local seo company in [your city]." If an agency you're considering doesn't appear on the first page of results, you can cross them off your list.
When it comes to SEO services — especially for local businesses — it's important to make sure the company you work with can actually drive results.
2. They offer transparent pricing
Secondly, the best local SEO companies publish pricing for their local SEO services.
Many companies avoid posting their prices online, but at VentCube, we want clients to know exactly what they'll get and how much they'll pay for our services.
That's why we offer transparent local SEO pricing. Publishing our prices online allows potential clients to evaluate their options and choose the best local SEO services company for them.
Have questions about our local SEO pricing? Give us a ring at 888-256-9448, and our strategists will be happy to help.
3. They publish reviews and testimonials
Top local SEO companies also publish reviews and testimonials, and you should check them out before signing on the dotted line.
Reviews and testimonials provide powerful social proof, and they give you an inside look at the results a company has earned for other clients.
No company is perfect, but if a local SEO agency has several glaringly bad reviews and testimonials, it's probably time to look elsewhere.
On the other hand, if clients are generally happy with an agency's work, it's a positive sign they'll be able to take your local company to new heights.
At VentCube, we have more than 750+ written and video testimonials from our WOW'd clients. Check them out to learn what clients have to say about the local SEO experience at VentCube.
Questions? We have answers.
How Local SEO Services Drives Lead Generation?
Make Your Brand Name More Recognizable
Several elements go into creating and executing a successful marketing plan, including lead generation and local search service. Lead generation serves as the lifeblood of your business. Without a steady stream of qualified leads, your business will struggle to make sales and expand. Local SEO, on the other hand, acts as a funnel that drives prospects into your websites.
Local business SEO services, such as local citations service and Google My Business optimization service, complement your lead generation efforts by increasing your brand awareness and driving organic traffic to your website. The more people in your community can see your website, the higher your chances of acquiring clicks and converting them into potential clients.
Using local SEO services to acquire leads also opens opportunities for:
Building your local search citations
Gathering online reviews
Participating in appropriate social networks
Creating expert content
Troubleshooting any visibility problems
Penetrating a strategic local market
Ranking for business-related keywords
Converting page visitors into leads and sales
A Junto survey revealed that 57 percent of business-to-business (B2B) marketers consider local digital marketing services among the most effective ways to generate leads. If done right, a local search engine optimization service can drive a 14.6 percent conversion rate. Propel your online success with growth-driven local SEO solutions.
What are local SEO services?
Local SEO services are digital marketing services that help businesses appear in search results for location-related searches, such as for users in close proximity to the business. For example, local SEO can help a pizza shop rank for the search query "pizza near me" in searches by nearby users.
Local SEO services from VentCube
Here at VentCube, we're local SEO experts. We have more than 25 years of experience in digital marketing, and we've helped our client generate $2.4 billion in revenue in the last five years.
We offer fully managed local SEO services and can handle everything needed to get your business ranking for the local keywords that matter to you. We'll provide your business with a custom SEO strategy, expert campaign implementation, and regular reporting.
In addition to our fully managed SEO services for local businesses, you can also self-manage your business listings using our LocalFX platform.
Our team also offers much more than local SEO. We're a full-service digital marketing agency, so we offer a full suite of online marketing services, from standard SEO to pay-per-click advertising management to web design.
Wondering how to rank at the top of search results? Keep reading for our list of local SEO services, designed to boost your online rankings.
Why VentCube's Local SEO Services Are Better Than the Rest?
Succeed in a Saturated Online Marketplace
Mastering how to do local SEO requires years of experience and training to produce profitable results. At VentCube, we understand that juggling business operations while boosting local SEO citations and working on other local SEO marketing tactics could take a toll on your productivity and sanity. That is why our local SEO company is here to take the extra tasks off your shoulders.
Here's what you can expect from our online local SEO company:
Affordable Local SEO Services
According to statistics, 42 percent of consumers use search engines as their primary tool to find local business information. Make sure your site is immediately found with our affordable local SEO solutions. VentCube's local SEO pricing varies depending on your company's marketing needs, annual revenue and financial capacity. Our local SEO consultant analyzes your existing online presence to create local SEO packages that deliver a high return on investment (ROI).
Google Analytics Reports
Our local digital marketing company uses Google Analytics to track your local SEO performance, identify visibility issues and provide data-driven local SEO tips to bolster your campaign results. We monitor and measure your local organic search metrics, such as website traffic, click-through rates (CTR), bounce rate, page views and average session duration. Once we've tracked all metrics, our local SEO specialist organizes the Google Analytics results to provide you with a clear overview of your campaign performance.
Video Summary
When working with VentCube on your local SEO campaign, you get regular detailed reports and records you can check anytime to track your local search engine optimization effectiveness. Your dedicated local SEO specialist reviews your monthly local SEO improvements and objectives. Our local digital marketing agency also provides you with a task report detailing what we've worked on. This way, you stay on top of any updates and changes on your local search service.
Expert Consultations
Our local SEO firm schedules regular consultations with your in-house representatives to talk about your monthly campaign results and brainstorm any additional local citations service, Google My Business optimization service or local SEO solutions we need to implement. Your local SEO specialist is available by phone or email at any time in case you have anything to discuss. The more contact we have with you, the better we'll be able to achieve your objectives.
Local Digital Marketing Services
An experienced online local SEO company understands that local SEO for small business is just one of the many aspects of reaching your target customers. To market and advertise effectively, you need to take a holistic approach to local digital marketing. At VentCube, we provide comprehensive local digital marketing services to boost your market potential. Whether you need Google My Business services, local citations service, pay-per-click (PPC) advertising or social media marketing solutions, our local digital marketing company has got you covered!
Local SEO Guide
Understanding what is local search optimization can be difficult, especially if you don't have a basic knowledge of SEO and online marketing. As a local SEO service provider, we ensure all our clients understand the details of their local SEO campaigns. Our local SEO consultant creates a thorough local SEO guide and publishes blogs and case studies regularly to familiarize yourself with the different local digital marketing concepts.
How To Choose the Best Local SEO Company?
Entrust Your Digital Success to the Experts
Are you having a hard time evaluating the local SEO agencies in your area? Finding the right online local SEO company to manage your Google My Business services and other local digital marketing processes takes significant time and careful thinking and planning.
These are the top considerations to help you narrow down your list of the best local SEO companies:
1. Local SEO Packages
Reliable local SEO agencies offer a diverse range of local SEO solutions that fit your needs, preferences, limitations and capabilities. Choose a local SEO service provider that analyzes your current market standing and outlines a clear roadmap to achieve your local SEO goals. Besides our local SEO services, we also offer a digital marketing strategy development service to help you better understand where your business is and where it should be.
2. Local SEO Pricing
A common mistake among marketers is choosing an SEO service company that offers affordable local SEO without examining the package inclusions and ongoing local SEO pricing. Don't make the same mistake. Partner with a local SEO agency that offers transparent local SEO pricing and provides price projections as your campaign progresses.
3. Industry Experience
To enjoy the benefits of local SEO, your chosen local SEO service provider must understand your industry requirements, market standards and competition. Reliable local SEO agencies boast years of experience and expertise in dealing with local SEO campaigns for different brands across industries. Our local SEO company works with thousands of businesses with various specialties. Discover what our clients have to say about our service.
4. Local Search Optimization Processes
Working with a Google My Business agency or SEO service company for the first time can wreak havoc on your success if the local digital marketing processes are not carefully laid out. To achieve the best results, be sure to partner with a local search engine optimization company that prioritizes local SEO services based on the degree of importance. Our local SEO firm performs extensive research to determine your local SEO priorities and address your campaign challenges.
5. Track Record of Success
One of the most important considerations in choosing a local SEO marketing company is its digital presence and track record. Entrust your local SEO campaign to a local SEO agency that not only offers affordable local SEO packages but also maintains a reputation for client success. A top local SEO company ranks high within its service areas and receives verified positive reviews from satisfied clients.
Select the best local SEO company and reach new heights with your local SEO campaign. Choose VentCube and let us show you how our local SEO firm can skyrocket your local SEO ranking and deliver positive campaign results.