Email Marketing Service in Delaware
Every day, about 3.9 billion individuals across the globe communicate using email, and no other medium comes close to having the same number of daily active users as email. Are you taking use of the possibilities of email marketing in your company's marketing strategy? Take advantage of the chance to link your brand with the appropriate consumers at the right time in order to enhance your sales. Make use of VentCube Internet Marketing Agency's goal-driven email marketing services Delaware and let us to create an email campaign that is tailored to your company's specific needs.
Innovation & Determination
Affordable Service
You Talk, We Listen
We Value Integrity
We Create Outstanding Designs
We Quantify Our Success
We Deliver On Time
Increase in organic traffic
Roni Deluz -

Naturopathic Doctor
"Highly Recommend Agency"
I recommend VentCube for any digital marketing. The team is very knowledgeable and always has a lot of creative ideas on how to get the most out of your campaign. They are also great to work with, they are kind, attentive, and willing to go above and beyond on any task you give them.
Increase in organic traffic
Greg Herring -

Chief Executive Officer
"They helped me with my SEO strategy"
I always find myself reaching out to VentCube when I need assistance with my digital marketing campaign. As the head of their digital team, they are experts in their field and I trust them implicitly. They helped me with my SEO strategy and came up with a unique plan that really paid off!
But don't just take our word for it
Is VentCube the best Digital Marketing Service Prodider? Let's ask our users and tech experts.
VentCube offers a reliable web design service with excellent customer service. It's easy to connect with support by chat and their staff is both friendly and helpful.
I would highly recommend Ventcube Internet Marketing. They are great to work with. The traffic to our website has increased thanks to their SEO program.
We at Kee Service were very impressed with the all aspects of our new website. We would highly reccomend VentCube to anyone looking to build a new website.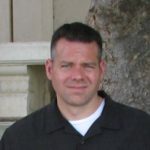 John Coakley
CCM Construction
Within six months, VentCube's SEO work catapulted our 'TP' product line into top page rankings. As a result, our business has reaped the rewards of the work VentCube provided and will continue providing on our future SEO needs.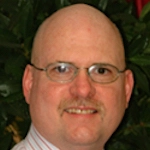 William Miller
- D.M.D. Dentist
It has been a pleasure working with VentCube. I appreciate your dedication to the projects that you and your team are on. It is nice from the customers stand point to be able to get in touch with you and your team and you guys always made yourselves available.
Mike Rigdon
Universal Automation
This was the first time I developed a web site so I couldn't have asked for a better or easier group to work with. The entire process from sales through development and launch was timely and extremely efficient. A fantastic experience all around!
Awesome, Awesome company!!! VentCube has been helping us for years. They created our website and have continually updated it and adjusted to our growing and changing company. They have increased our online presence in every area we take on. Recently we had some of our listings hacked. Found it on Saturday and everyone started working on it asap and by Monday morning it was all fixed in time for the workday. You can rest comfortably when Thrive is looking after you. Thanks VentCUbe team for everything you do for us.
Tom Focht
All Pro Door LTD

VentCube implemented some design aspects into our website, which I had wanted to try since the business was started. VentCube provided a team of relevant experts who worked with the email postcards that we send out, scheduling and design aspects for individual pages. During the development process, VentCube sent me working models, listened to my critiques, and made appropriate changes, explaining why certain elements were built as they were. VentCUbe has also helped me manage our pay-per-click advertising as well as handling our SEO.
Michael Arden
Elephants Remember
Let VentCube Manage Your Email Marketing Optimization in Delaware
Failure to comprehend email marketing and how to optimize email campaigns for B2B and B2C transactions may result in poorly coordinated promotion methods, low customer volume, and a significant reduction in overall company volume and profitability.
This should not be the case for your company's brand. Use conversion-focused email marketing services in Delaware from the leading email marketing firms to maximize your return on investment and make informed decisions about your digital marketing expenditures and online promotions.
VentCube Internet Marketing Agency provides a comprehensive variety of email marketing services tailored to meet your business's specific demands, financial resources, and target market segments. Contact our email marketing firm in Delaware to schedule a consultation and discuss the relevance of email marketing in attaining your objectives.
If you are looking for a Digital Marketing  Company in Delaware, look no further than us! Ventcube provides a Digital Marketing Service in Delaware to help you reach your goals. Get a free quote or contact us today.
Have questions about our services?
The Importance of Email Marketing Services Delaware
In this day and age, when social media platforms are so readily accessible and social media traffic have risen rapidly in recent years, many marketers ask if email marketing is still necessary. However, here's the thing: people continue to check their email inboxes for special offers from the firms they are interested in purchasing from. As a matter of fact, 44 percent of users check their emails for brand promotions, whilst just four percent look for campaign specifics on social media sites.
Just scratch the surface of what's possible. With the wealth of possibilities that online email marketing provides, you are one step closer to increasing the number of conversions for your company.
Build Customer Loyalty
Building strong client connections requires frequent brand engagements – and sending regular online email marketing messages to customers makes it feasible for any firm to build brand loyalty while also increasing revenues. Furthermore, the cost of connecting with and marketing to an existing customer via the use of the finest email campaigns is six to twelve times less costly than the cost of employing other marketing channels, such as paid advertising or social media marketing, A targeted email marketing strategy not only increases sales but also saves you money on advertising costs.
Expand Your Business Reach
Email initiatives, as opposed to conventional marketing tactics, have been shown to have a greater reach and more opportunity for interaction. 72 percent of email users check their inboxes more than six times a day, and around 92 percent of internet users have a minimum of one email account, according to the most recent statistics. Experienced email marketing professionals can assist you in reaching your target audiences on any device while being non-intrusive and complying with the CAN-SPAM Act and other applicable regulations.
Connect With Different Audiences
One of the numerous advantages of utilizing B2C and B2B email marketing to reach your audience is the ability to communicate in a hyper-personalized manner. When compared to traditional marketing methods, which are focused on delivering one message to a large audience scope, marketing emails allow you to offer unique discounts and codes to a specific audience scope, personalized messages, and data-driven campaigns based on criteria such as birthdays, regions, and customer lifetime value (CLV). Instead of concentrating all of your efforts into a single campaign, you may reach out to diverse target groups in a more personalized manner.
Save Time and Effort
Email marketing for small businesses, franchises, and multi-location businesses is substantially less time-consuming than conventional marketing methods, saving time and money. There is no need to worry about postal costs or labeling requirements for each campaign that is deployed. You may contact and engage with your desired market segments (whether they are a few hundred or a hundred thousand people) in minutes with targeted email marketing. In the event that you do not have the necessary time to study the intricacies of email campaign optimization, the top email marketing agencies can help you.
Test Email Campaigns and Drive Strong Results
Online email marketing in Delaware provides a variety of options for testing and determining whether or not your marketing efforts are hitting the nail on the head. When creating an email campaign, you may use A/B and multivariate testing to check practically every aspect of it, from the subject line and time it is delivered to its content inside the email campaign itself. Using this data, you may get useful insight into where you might need to change your email marketing approach in order to achieve the highest interaction with your email messages.
Track Your Analytics
It is possible to get important insight into the success of your targeted email marketing efforts and deployed campaigns by using data and analytics given by email marketing software. Open rates, click rates, and click-through rates (CTRs), as well as bounce rates and conversion rates, are the engagement metrics that are most often reported. In accordance with your marketing objectives, a seasoned email marketing professional can decipher the figures and convert them into useful applications that will help you better contact your target clients.
VentCube's Email Marketing Campaign Services
Brand Communication Solutions That Secure More Customers
As one of the most trusted email marketing companies in the industry, we ensure all our email campaign services fit our clients' needs and marketing budget. Depending on your email marketing goals, we provide different targeted email marketing services in delaware.
Email Marketing Performance Audit and Strategy
As new trends develop and go away, your email marketing approach must evolve with them. Email marketing audits are performed by our email marketing firm for both B2C and B2B clients in order to identify elements that impact your marketing success and difficulties that are interfering with your email marketing plan. Our email services include the following:
Campaign and Template Review
To gain a comprehensive picture of your email marketing performance and engagement, our email marketing professionals evaluate your email templates and email campaigns over the previous 12 months. The design, subject line and calls-to-action (CTAs) of your emails are examined in order to detect inefficiencies and errors.
Technical Review
The technical concerns with your present setup are reviewed by our email marketing professional to verify that your email newsletters and other promotional emails are delivered to the correct inboxes. Spam complaints, delivery difficulties, and probable domain and IP blacklisting are all examples of what you should expect.
Data Review
Every year, according to studies, 25-33 percent of email addresses go out of date. Our team will establish a standard for email analytics, assess your top- and bottom-performing campaigns, and analyze unsubscribes and subscriber demographics to guarantee you're working with the most up-to-date email lists possible.
Program Review
A study of your current email automation, audience segmentation, email list health (growth/shrinkage), and a full analysis of your email marketing strategy are all included in this package. The idea is to figure out how to boost your marketing outcomes in the most efficient manner feasible.
Recommendations
Following the completion of our audit, our email marketing professionals compile and offer suggestions for code and design, content, and call-to-action (CTA). We also provide recommendations on the frequency with which emails should be sent, the day and time they should be sent, automation, and the possibilities for A/B testing.
Custom Template Design and Development
You don't have the in-house resources to produce email marketing newsletter and drip campaign templates, but you need them. When you choose us as your exclusive email marketing services provider, we will design, create, and deploy updated email templates that are consistent with your identity and give the best possible user experience for your customers (UX). The following are some of the services we provide for email campaigns:
Superior Template Design
At VentCube, we think that a great email is more than simply a visually appealing message that arrives in your inbox on a regular basis. When it comes to designing email marketing newsletter and drip campaign templates, our email marketing company uses clear, readable code that is adaptable to all email clients and screen widths.
Installation on the ESP of Your Choice
Do you want assistance in obtaining your template to be deployed on your chosen ESP? We've taken care of everything! Our email marketing specialist will take care of transferring your final design to your selected email service provider (ESP), so all you have to do is start sending emails.
Quality Assurance (QA) and Testing
We send each of our email newsletters and marketing emails via a series of industry-leading technologies to guarantee that they are properly coded, responsive, and function precisely as intended by our email service provider. With the assistance of our email marketing company, you may create more emails in less time.
Training on Custom Templates
As one of the greatest email marketing businesses, we don't simply provide a well-designed template; we also provide expert guidance. In addition, our email marketing specialist will train your staff on how to utilize it! You will get a video training tape with each provided template, which will guide you through the design and email creation processes.
Compatibility With Top Email Clients
We collaborate closely with your team to ensure that our templates accurately reflect your company's own identity, preferences, and brand message. We guarantee that our email templates will operate with more than 30 different email clients, devices, and operating system configurations (OS).
Email Marketing Management
It takes much more than starting monthly email newsletter services and email marketing campaigns to effectively advertise an eCommerce, Shopify, or other sort of company using email marketing. Email automation is essential if you want to take your email marketing optimization to the next level! Our email marketing automation company provides the following services:
Drip Campaign Sequences
Maintaining the attention of your audience involves continual communication. Our email marketing solution begins with determining which drip-sequences are the most appropriate for your company's needs. Multi-step campaigns are also created by us in order to keep your contacts engaged and enhance conversions.
Welcome Series
A new consumer or lead who submits information to your company is exhibiting an interest in your products or services. Give them exactly what they're searching for with a welcome sequence that is tailored to their needs. Our email marketing specialist creates a multi-step sequence that informs your contacts while also encouraging conversion.
Customer Win-Back
It is possible that clients or prospective customers may get sidetracked and begin researching into the competitors. With the help of our email services team's win-back reengagement automated campaigns, you may reclaim unengaged contacts and bring them back to your list of active subscribers.
Web Activity Campaigns
We utilize information gathered from your website activities to create highly targeted campaigns and present material that is tailored to each individual visitor. This is a more complex method of producing suggestions based on goods seen, activities completed, or precise clicks on certain URLs that have been visited.
Email Marketing Automation Management
Do you need assistance with your monthly email services? Our email marketing firm works in collaboration with your in-house team to design an efficient email marketing plan that will produce long-term revenue for your business. Our email marketing campaign service offers the following features:
Review of Marketing Goals and Targeting
What is the effectiveness of email marketing in terms of accomplishing your company's goals? As a leading email marketing solution provider, we collaborate with you to get a thorough grasp of your email marketing objectives. We do a thorough analysis of your target group, identify any chances that have been overlooked in previous campaigns, and build a plan to achieve your specific objectives.
Brand Guidelines and Asset Coordination
Consistency is essential for obtaining a positive return on investment from email marketing. As a result, we strictly adhere to your brand rules. And since our content requirements fluctuate over time, our account managers gather all of the things we need to achieve brand success and create a marketing calendar for our clients. You will be aware of which campaigns will be launched next in this manner.
Campaign Design and Deployment
From beginning to end, our email marketing campaign service will take care of everything, allowing you to focus on other things. Do you need a customized email newsletter service? Our email marketing newsletter team creates and develops each email in accordance with your requirements. You can be confident that when you work with our email marketing business, we are constantly focused on helping you achieve your objectives.
Ongoing List Maintenance
Email marketing agencies that are reputable don't only concentrate on engaging your audience; they also make certain that you are targeting the proper individuals and segmenting unengaged contacts. In our role as a supplier of email marketing services, our objective is to constantly boost engagement via the use of our continuing list maintenance. We make certain that the correct message is delivered to the correct contact at all times.
Campaign Tracking and Reporting
Detailed monthly data on the performance of your email marketing initiatives are provided by our team of email marketing optimization experts. All of the campaigns delivered during the previous month are broken down in these reports, with key engagement metrics like as open rate, click rate, conversions and more highlighted. In addition, we plan frequent meetings with your team to discuss the report's findings.
Ongoing Management and Optimization
In order to keep your ESP in the greatest possible condition, it is sometimes necessary to put in extra effort. This may involve more segmentation, list cleansing, adjusting the marketing approach depending on interaction, and a variety of other considerations and variables. It is the goal of our email marketing team to guarantee that your account is optimized and operating at top performance at all times.
If or not your existing ESP meets your requirements, or whether you need to move platforms to something with additional capabilities, the answer is simple. Is it possible that you're having problems with reporting, data, or integrations? As your email marketing provider, we assist you in evaluating your alternatives in order to get the maximum potential return on your email marketing expenditure. The following are some of our email marketing services:
Demo and Presentation
Are you trying to figure out which ESP is best for your company? Once we've identified which ESPs are the most likely candidates for your firm, we serve as a liaison between the ESP's customer support staff and your organization. Our email marketing automation company organizes engaging, instructive demonstrations so that you may obtain a thorough grasp of each choice.
Data Migration and Setup
Are you ready to take the next step with a particular ESP? We are here to support you and ensure that the transition is as easy as possible. What you may anticipate from us is as follows:
Data Migration and Transfer Integration Setup Automation Setup Data Migration and Transfer

Transferring and migrating email template files

Domain Authentication is a kind of authentication that is used to identify a domain on the internet.
Initial Audit
Several email marketing organizations make the mistake of ignoring campaign audits, resulting in a less-than-effective e-marketing solution. In order to better understand the problems you're experiencing with your present ESP, we do a full first assessment. Examples include the absence of specialized reporting, the absence of connectors, or the need for specific routines.
ESP Research
We collaborate with some of the most respected ESPs in the business and thoroughly evaluate each platform before making the most appropriate option for your unique requirements. Email marketing platforms (ESPs) vary from simple, entry-level software to powerful, enterprise-level solutions. Our email marketing agency studies each platform in order to provide you with a few solutions that are a good fit for your needs.
eCommerce Email Marketing Services
Are you looking for the finest Shopify email marketing services? What about the plethora of different eCommerce platforms available? When it comes to Shopify email marketing and other eCommerce email marketing campaigns, our eCommerce email marketing team is well-versed in the usage of a variety of email service providers (ESPs). Enhance the performance of your online store with our eCommerce email marketing services and powerful automation:
ESP Migration
Do you already have an email service provider (ESP), but it's not the best fit for your eCommerce email marketing campaign? To ensure that you are back up and running as quickly as possible, our staff migrates your previous campaigns, templates and segmented contacts into your selected ESP on a timely basis. We provide support for the majority of well-known eCommerce platforms, including BigCommerce, Shopify, and WooCommerce, among others.
Email Strategy
Our email marketing eCommerce team works with you to establish the most effective method for reaching your intended audience. Among the services we provide are suggestions on automated campaigns, content strategy, discount recommendations, and a strategy for continuing email newsletter services. For more information on the most effective email marketing for Shopify and other platforms, please contact us.
Template Design
VentCube's email marketing eCommerce team is comprised of experienced designers and engineers that create templates from the ground up.. We understand the ins and outs of Shopify email marketing as well as best practices for eCommerce marketing. In addition, we develop templates that captivate your audience and increase conversion rates.
Email Automation Strategy
Create a strategy for using predictive technologies in the development of workflows and automated campaigns that will promote and trigger future purchases from our Shopify email marketing and eCommerce specialists. All of your marketing automation needs are handled, from abandoned carts and shopping sequences to welcome series and VIP reengagement automation!
Email Marketing Management
Trying to find someone who can build eye-catching, engaging email marketing eCommerce campaigns that keep your audience up to date on current products and promotions? Look no further. We develop, create, and test Shopify email marketing campaigns, as well as other eCommerce initiatives, in order to boost conversions and revenue.
Send email blasts to your subscribers that are tailored and relevant to their interests with VentCube's email blast service. We use innovative email blast software to provide the most effective email marketing for Shopify, eCommerce, and other companies, and we guarantee that your email blasts comply with the CAN-SPAM Act. Our email blast service contains the following features:
Email List Management
If you do not adhere to standard procedures while sending email blasts, you may find yourself in the spam folder. Don't allow this to happen in your organization's scenario. Our staff will segment your target lists in order to guarantee that the correct email is sent to the correct people. Age, user activity, and gender are just a few of the characteristics that we consider when categorizing your communications to recipients.
Template Design
An successful email marketing campaign requires smart and compelling subject lines, as well as email designs that are user-friendly for the recipient. VentCube is a group of web design and content writing professionals dedicated to generating email blast templates that capture the attention of its recipients and persuade them to take action on the message.
Recommendations
After we've finished designing your email blast template designs, our work isn't done. In addition, we give practical advice to help you enhance your email marketing for eCommerce and other industries. Our company makes use of cutting-edge email blast software to give marketing solutions that will increase the efficiency of your email marketing approach overall.
Campaign Tracking and Analytics
Email marketing campaigns are launched by certain email firms, but the results are never tracked. We at VentCube are committed to provide you with the finest email marketing solution possible. Our email marketing experts utilize email blast software to A/B test your email newsletter designs, discover problems, and measure the effectiveness of your campaign. Contact us now to learn more.
Questions? We have answers.
Reviving The Fallen, Restoring The Glory
What Is Email Marketing?
Build a Loyal Community Around Your Brand
If you're looking to generate and convert more leads, there's no more effective digital marketing approach than email marketing.
However, despite the rise in popularity of mobile messengers and chat programs, studies reveal that approximately 61 percent of customers prefer facilitated brand interactions conducted by email - a choice that is shared by consumers of all genders and ages.
With the ubiquitous use of email and the expanding worldwide importance of email, email marketing has become more important than ever before.
What is email marketing and how does it work? A digital marketing technique utilized by millions of organizations across the globe to increase brand awareness, generate sales, and cultivate client connections, email marketing is a digital marketing method.
Companies that specialize in email marketing use a variety of email service providers (ESPs) to send out automated, tailored marketing emails that include brand promotions and notifications to customers. In the world of email marketing, everything from weekly newsletters and promotional alerts to customer survey forms and event invites may be regarded to be a kind of marketing.
Business-to-business (B2B) marketers and 79 percent of advertisers that market to consumers (B2C) utilize email as a content delivery medium, respectively, according to data from the Direct Marketing Association (DMA). What are you doing to maximize the effectiveness of email marketing services in order to expand and advertise your company? What is the performance of your email marketing campaign in this highly competitive digital environment?
Create a plan for your email marketing strategy now and learn about the most successful email marketing strategies to use to drive your email contacts down your sales funnel.
What Is Drip Marketing?
Increase the amount of time people spend thinking about your brand and capturing more leads
Drip marketing automation is used by roughly 51 percent of businesses to fuel their marketing efforts and offer more favorable campaign outcomes, according to industry statistics.
In email campaign optimization, drip marketing (also known as automated email marketing or drip campaigns) is a technique that makes use of drip marketing software to send out a series of automated emails based on specific timeframes and user actions. Drip marketing software is used to send out a series of automated emails.
Automation in email marketing campaigns provides continuous value to subscribers by "dripping" relevant information, such as brand updates or product teasers, to them over time, in a slow and steady manner. The purpose of email marketing automation is to guide consumers through the sales funnel to a final conversion.
How does drip marketing software function?
Drip marketing software is used by email marketing organizations to automate their email marketing campaigns for clients. Email marketing software (also known as e-mail marketing):
It makes it possible to segment emails more precisely.
Basic data, such as click-through rates, are included.
It allows you more control over email copy and frequency of delivery.
It has the ability to do A/B testing.
Drip marketing initiatives are linked to other marketing techniques.
Allows for the customizing of emails.
What are the different types of drip marketing campaign?
For each level of your email marketing funnel, there are three basic forms of drip marketing to choose from:
TOFU Drip: This acts as an entrance point into your email marketing funnel and is also known as a TOFU drip.

In order to begin a discussion with your prospects, TOFU drips are used.

Educational Drip: This helps to support the second part of your email marketing funnel by providing valuable information. The goal of an educational drip marketing strategy is to provide in-depth knowledge about your brand's services while also increasing the number of purchases.

A re-engagement drip marketing strategy is one that seeks to get disengaged consumers back into your email marketing funnel by offering them unique bargains and incentives.
How effective is email marketing automation?
Marketing automation services are meant to keep prospects and customers interested in your brand and to encourage them to do business with you in the future. It enables you to: Nurture and convert prospects into qualified leads with drip email marketing.
Customer retention should be improved.
Automate time-consuming B2C and B2B email marketing tasks.
Increase your opportunities for upselling and cross-selling. Improve your email marketing return on investment.
Increase client engagement and loyalty by using the following strategies:
Deliver a relevant brand message to your target audience.
Capture carts that have been abandoned.
Need help with email marketing automation?
Relevance and timeliness are the most important aspects of drip email marketing. Our email marketing automation service is able to develop a highly segmented drip marketing campaign that generates high open rates and click rates by carefully assessing many intent signals, such as user interest, information requirement, and other behavioral data.
When you work with our email marketing automation firm, you will get a top-notch email marketing solution that will help you diversify your drip email marketing campaigns.
Should I Buy An Email List?
Never, ever do this! However, if you're interested in learning the "why," I'll tell you. If they were subscribed to a paid list, it was not their decision to receive messages from you or your organization. If you want your marketing initiatives to be successful, the ultimate goal should be to discover, attract, and retain only the most qualified prospects and customers. When you acquire a list, you are taking the ability to make a choice from the hands of your potential customers. Then all of a sudden, they get this message from you (which is most likely in their spam folder), but they have no idea what it is about, who it is from, or how it gained their information, and you've earned their ire. You've gotten yourself into a pickle with them. As a result, please refrain from doing so.
How Can I Grow My Email Subscribers' List?
Getting the right message to the right person at the right time begins with getting the right data into the right database at the right time, according to a recent study. John Caldwell is a writer and poet.
The effectiveness of your email marketing activities will be determined by the quality of the list from which they are launched. Your email marketing list should include consumers who have already purchased from you, as well as current and potential customers. If you want to succeed, you should concentrate your efforts on reaching a motivated audience that is interested in what your business has to offer. By sending content to those who are not interested, you are wasting your time and establishing a negative reputation for yourself in the email marketing industry.
Make sure you offer chances for people to opt-in across your website and blog if you want to expand this mailing list.
What Type Of Content Works Best?
The greatest approach to determine whether or not what you're doing is effective is to examine the outcomes. When making changes to your email marketing strategy, you should base your choices on facts. Here are the most important email marketing statistics to keep track of in order to ensure that your marketing efforts are successful. Check out these industry benchmarks from MailChimp as well for more information.
OPEN RATE
An open rate is the proportion of persons who opened an email out of the total number of people who got the email, expressed as a percentage of those who opened the email. It is critical to have a high open rate for your emails. If your receivers aren't opening your emails, it's likely that they aren't reading the material you've provided. Examine your subject lines, preview text, from name, and email address to see if you can increase your open rates. The open rate targets vary from industry to industry, but in general, strive for a rate of 20-25 percent.
CLICK-THROUGH RATE
Click-through rate refers to the proportion of individuals who opened your email and then clicked on a link inside that email, divided by the total number of persons who opened the email. The click-through rate is determined by the value of the offer in the email as well as the lead information you gave in the message to encourage the recipient to click. At the end of the day, the purpose of any email marketing strategy should be to encourage people to take the next step.
UNSUBSCRIBES
In this case, unsubscribes refer to the amount of persons who have unsubscribed from your emails, as you may have guessed. Unsubscribe rates should be minimal if you have a well-developed list of subscribers. The fact that this figure is large, on the other hand, is a clear indication that you should take a close look at your email marketing list.
What's The Best Time And Day To Send Emails?
Unfortunately, there isn't a one-size-fits-all solution to this problem. It varies based on your email list and the preferences of your recipients. Consider experimenting with various days and hours to see what works best for your viewers. Then evaluate the results.
What Metrics Should I Track For Email Marketing?
The greatest approach to determine whether or not what you're doing is effective is to examine the outcomes. When making changes to your email marketing strategy, you should base your choices on facts. Here are the most important email marketing statistics to keep track of in order to ensure that your marketing efforts are successful. Check out these industry benchmarks from MailChimp as well for more information.
What Is A/B Testing?
A/B testing is a terrific tool for determining the most effective email marketing strategies and timing for your unique audience and situation. Everything in your email, from the template to the subject line to the headline, may be tested. In order to get you started, here's a list of some suggestions:
Message in subject line
Design of the message's layout (one-column or two)
Personalization is an important part of any marketing plan.
Call-to-action
Headline
Images
Time of day/day of the week
You should only test one variable at a time so that the results are obvious as to which variables worked and which did not. My recommendation is to test on a constant basis since there is always opportunity for improvement.
It seems like there is always something new to learn and experiment with in the world of email marketing. It is hoped that these email marketing questions and answers will help you get off to a strong start.