Sales Funnel Development Service in Delaware
An effective internet sales funnel generates more hot leads, enhances sales conversion rates, and results in more paying customers while requiring less effort on your part. However, it is critical to develop a customized method and strategy in order to systemize the sales funnel phases. Sales funnel development service in Delaware keeps you from wasting time and energy on leads that aren't worth your time and effort.
We assist you in positioning your organization in the most favorable light in order to attract the most qualified business prospects, create connections and trust, improve conversions, loyalty, and brand advocates.
Your automated sales funnel should deliver your ideal prospects to you who are already acquainted with your brand and interested in purchasing from you… all without you having to do anything except sit back and wait.
Innovation & Determination
Affordable Service
You Talk, We Listen
We Value Integrity
We Create Outstanding Designs
We Quantify Our Success
We Deliver On Time
Increase in organic traffic
Roni Deluz -

Naturopathic Doctor
"Highly Recommend Agency"
I recommend VentCube for any digital marketing. The team is very knowledgeable and always has a lot of creative ideas on how to get the most out of your campaign. They are also great to work with, they are kind, attentive, and willing to go above and beyond on any task you give them.
Increase in organic traffic
Greg Herring -

Chief Executive Officer
"They helped me with my SEO strategy"
I always find myself reaching out to VentCube when I need assistance with my digital marketing campaign. As the head of their digital team, they are experts in their field and I trust them implicitly. They helped me with my SEO strategy and came up with a unique plan that really paid off!
But don't just take our word for it
Is VentCube the best Digital Marketing Service Prodider? Let's ask our users and tech experts.
VentCube offers a reliable web design service with excellent customer service. It's easy to connect with support by chat and their staff is both friendly and helpful.
I would highly recommend Ventcube Internet Marketing. They are great to work with. The traffic to our website has increased thanks to their SEO program.
We at Kee Service were very impressed with the all aspects of our new website. We would highly reccomend VentCube to anyone looking to build a new website.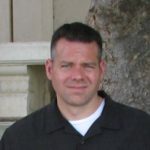 John Coakley
CCM Construction
Within six months, VentCube's SEO work catapulted our 'TP' product line into top page rankings. As a result, our business has reaped the rewards of the work VentCube provided and will continue providing on our future SEO needs.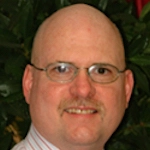 William Miller
- D.M.D. Dentist
It has been a pleasure working with VentCube. I appreciate your dedication to the projects that you and your team are on. It is nice from the customers stand point to be able to get in touch with you and your team and you guys always made yourselves available.
Mike Rigdon
Universal Automation
This was the first time I developed a web site so I couldn't have asked for a better or easier group to work with. The entire process from sales through development and launch was timely and extremely efficient. A fantastic experience all around!
Awesome, Awesome company!!! VentCube has been helping us for years. They created our website and have continually updated it and adjusted to our growing and changing company. They have increased our online presence in every area we take on. Recently we had some of our listings hacked. Found it on Saturday and everyone started working on it asap and by Monday morning it was all fixed in time for the workday. You can rest comfortably when Thrive is looking after you. Thanks VentCUbe team for everything you do for us.
Tom Focht
All Pro Door LTD

VentCube implemented some design aspects into our website, which I had wanted to try since the business was started. VentCube provided a team of relevant experts who worked with the email postcards that we send out, scheduling and design aspects for individual pages. During the development process, VentCube sent me working models, listened to my critiques, and made appropriate changes, explaining why certain elements were built as they were. VentCUbe has also helped me manage our pay-per-click advertising as well as handling our SEO.
Michael Arden
Elephants Remember
Why Do You Need Sales Funnel Development Delaware?
As a result, with the correct Sales & Marketing Funnel, you can spend less time prospecting while still generating more leads and converting a higher percentage of those leads to customers. This results in increased income while reducing wasted time.
Save time
Concentrate on what you are great at. Our methods are in charge of the hard lifting.
Get More Leads
Increase the number of hot leads who are interested in your goods.
Get Better Leads
Don't waste your time and money on the incorrect leads.
Stay in Touch
Obtain information for a variety of touchpoints and remarketing.
Build Trust
Establishing connections with your prospects is essential.
Show Your Strengths
Provide value and demonstrate to prospects why you are unique.
Fix Conversion Issues
At each point of the funnel, collect and analyze useful metrics and data.
Email Convert Buyers
Increase the number of leads that become paying clients.
If you are looking for a Web Development Company in Delaware, then look no further than us! Ventcube provides Web Development Service in Delaware that will help you reach your goals. Get a free quote or contact us today.
Have questions about our services?
Steps To Our VentCube Sales Funnel Development in Delaware

Sales/Landing Page
We assist you in developing this page with a customized style and content that is consistent with the image of your program/service or company.

Checkout Page
A digital marketing company will act broadly on fostering your online core circumstance. It can, and generally does, take many structures for your business.

Order Bump
When clients place an order, order bumps intelligently show them with additional comparable things to purchase after they have placed their order. It is possible for us to make your order bumps intriguing and enticing.

Upsells
Upsells give your customers additional value at extra cost. We know how to create upsells that will catch your audience's attention and make them pay more.

Downsells
Downsells offer discounts or more for less cost to get reluctant visitors to buy into your business. We know how to choose downsells that will be a win for you and your clients.

Payment Integration
Payment integration is super important in any online transaction. We know the best tools to use that will give you an efficient payment system.

Mailing Software
Sometimes, finding mailing software that works well with other software can be hard. Don't worry! We've all that covered in our mailing software integration.

Email Automation
We use email automation to ensure steady email content and create juicy, captivating content just for your funnel.

Re-Targeting
One order is never enough. We have strategies that will keep your customers coming back for more of your products and services.

A/B Testing
It would be best if you had constant A/B testing to ensure that your content meets your target audience's needs.

Launch
Your VentCube Marketing Funnel is done and ready to go! We promise a definite rise in your sales with our funnel in place.

Speed Optimization
Your pages must work at optimal speed, or visitors will leave for other pages. We help you optimize all your pages for speed.
Truth About Funnel Development
The development of sales funnels is vital for every company owner who wishes to generate consistent revenue. Because of all the hype about it, you could believe that it is simple to build anything. The reality is that it is difficult! The following are the tools and technologies that we use in the development of Sales Funnels:
WORDPRESS
THRIVE CART is an acronym for "Thrive Cart."
KAJABI
You'll need to research your company, get to know your target audience, and figure out what it is that will draw them in. That is not all, though! It is now your responsibility to generate material that will appeal to your target audience. Then invite them to subscribe to your email list so that they may get future updates.
However, it is not the end of the story. Upsells and downsells are required, as is email content and a landing page. Now that you've mastered the marketing funnel, it's time to move on to the next step. A/B testing and optimization for speed would also be required to make it as efficient as possible.
But, you say, there are certain tools that can assist me with all of this. Yes, technological advancements can make the job easier. We also make use of some of the greatest resources available, as you will see in the section below. To find out what does work, you will invest a lot of time and money trying different things out and making mistakes along the way!
That is why we are here to assist you! We have designed hundreds of marketing funnels and have learned what works and what doesn't.
Develop your Sales Funnel Strategy with VentCube
Inbound and Content Marketing
In contrast to conventional advertising, which "interrupts" the customer journey, inbound marketing entails developing interactive techniques that assist you in establishing a large database of highly qualified prospects. Using your input, we develop, optimize, and market relevant content – such as blogs, newsletters, white papers, e-books, videos, social media updates, and free webinars – in order to help your company be noticed online and increase visitors to its website.
Social Media Marketing
Consumers are increasingly depending on social media recommendations, rather than search engine results, in order to find items and services that appear in front of them based on their interests. We employ Facebook, Instagram, LinkedIn, and Twitter Ads to assist you in generating high-quality leads from social media channels.
Landing Page Design
It is not sufficient to just attract leads. We assist you in creating effective landing pages that encourage people to connect with your content, visit your website, or make a purchase in order to ensure that they become paying clients.
Search Engine Optimization
Through the use of well researched keywords and appropriate material, we optimize your website content to attract more searches and leads. This increases the number of visits to your website.
Paid Search (PPC)
We help you use services like Google Ads for paid search – to showcase your brand at the very moment that customers are searching for your product.
Grow your business with a tailored Sales Funnel Development Delaware
Brand Awareness
It is possible to generate leads by educating individuals in your target market about your product and its qualities, which creates a chance for 'word of mouth marketing.
Lead Nurturing
Through lead nurturing, we assist you in developing prospects at every step of the buyer's journey, and sales funnel by delivering relevant material to them at the appropriate time. This is a highly effective technique because it provides your brand with the chance to establish trust and credibility with your intended target audience at the earliest moment.
Business continuity and growth
Lack of continuous leads is the most common cause for most businesses to fail during the first five years. By implementing a well-thought-out and well-targeted lead generation strategy, you can provide your company the capacity to attract, engage, and convert high-quality customers consistently.
Cost effectiveCost-effective
According to statistics, more than 55 percent of B2B marketers spend more than half of their marketing budget on lead generation activities. Compared to traditional advertising tactics, it is more cost-efficient since it attracts people in return for quality content/appeal rather than interrupting their browsing experience with flashy advertisements, which are more expensive.
Trust VentCube to help you with lead generation
We at VentCube like working with employees who are enthusiastic about their jobs.
In fact, we lay a strong focus on employing individuals who are not just professionals in their fields, but who also really love their work.
In-depth investigation of the applicant's past and competence, conducted via the use of a complete online questionnaire. Background Evaluation
Candidate's analytical, problem-solving, and emotional abilities are evaluated as part of their creative and critical thinking.
Compatibility Test – Our HR executive questions the applicants about their experience, expectations, and advertisements in order to determine whether or not the candidates are compatible.
Digital Marketing Technical Aptitude – This is a technical exam to verify that the applicant is up to date with the latest trends and skills in the area of digital marketing.
Finally, only the most qualified individuals, who have shown their subject matter competence as well as their soft skills, are interviewed by our co-founders and then accepted into the VentCube community.
Sales Funnel Development & Optimization
Convert interested visitors into paying clients by providing them with valuable information. Revenue funnels may be built and improved to generate significant improvements in sales and leads.
Using conversion funnels on your website will capture visitors' attention and direct them in the direction you want them to go.
Websites that are optimized for conversion have pages and content that make every piece of your website advertising for the next step in the sales process.
Creating content and landing pages that cater to clients at every step of their buying cycle
Calls to action that are compelling and result in increased sales and engagement
Conversion funnels are online pages that direct users to perform a specified course of action on your web page.
Conversion funnel development for the contemporary corporate website is a comprehensive process. 
Does the amount of visitors to your website seem to be decreasing? 
Your internet sales aren't matching your expectations; is this the case? 
Our services include the following:
Digital marketing professionals will initially assess your website and social media presence.
Landing pages are designed to fulfill specific client contact points that have been predetermined.
Sign-up promos for your email newsletter to increase your subscriber base.
For tracking conversions and page visitors, a Googleaa   Analytics connection is required.
Keyword recommendations and ranking for material that is focused on keywords
Sessions on content and conversion strategy to establish objectives
Do more with a website that engages and encourages visitors to take action. Your company needs a website geared to convert visitors rather than dazzle them. Performance is measured in conversions, and higher conversion rates translate directly into more revenue and lead for the company. Take your sales to a new level with these tips.

Explore Our service plans

Research Create

Promote

Analyze

Optimize
Questions? We have answers.
What are marketing funnels?
A marketing funnel is similar to a physical funnel in that it distributes liquid from top to bottom from an open entrance point to a smaller exit point, and it follows the path of a consumer from beginning to end.
It is important to complete each step of the marketing funnel stages one at a time, and customers are guided to the next relevant funnel stage depending on how they react to the content they are receiving. It is critical to be adaptive and to have targeted communications prepared in advance for all possible client responses.
Are You Ready To Double, Triple, Or Even Quadruple The Revenue You Receive From Each Of Your Customers?
And are you prepared to convert a significant portion of the prospective leads that do not purchase from you into enthusiastic, qualified buyers? We're here to assist you because we're ready!
The benefit of having a sales funnel structure that is designed particularly for your company, brand, and product, as well as adapted to the requirements, desires, and objections that your audience offers, will become apparent after working with the Powerhouse Internet Marketing team.
We'll be able to apply professional assistance to every stage of the process, from email auto-responder sequence construction and copywriting to conversion rate optimization and advertising, since we'll have a whole suite of internet marketing services at our disposal. You'll never have to spend money again by dealing with a number of consultants or contractors at the same time.
What is a sales funnel?
It is the process that someone goes through before becoming a customer that is described by a sales funnel. It is divided into three sections:
The marketing that draws prospects to your company is located at the very top of the funnel (e.g., the advertising on your physical storefront, or the landing page of your website).

The center of the funnel includes all of the steps in your sales process that take place before the sale (e.g., people trying on clothing in your store, or website visitors reading about the benefits of your products).

The last purchase occurs at the bottom of the funnel (e.g., customers paying for clothes at checkout, or website customers entering their credit card info to complete a purchase).
The most important takeaway: When someone enters your sales funnel, you can see where they are in their buying journey, whether they are totally new to your company or a long-time client who has grown brand loyal.
Importance of a sales funnel
The sales funnel depicts the route that your clients will travel in order to purchase your product or service. Analyzing your sales funnel can assist you in better understanding how it works and where it does not perform as effectively. It will also assist you in identifying the gaps that exist at various phases of your sales funnel (i.e., where prospects drop out and do not convert into customers).
Understanding your sales funnel will allow you to have more control over how prospects travel through it and whether or not they convert into paying clients. You can use this information to invest in marketing activities that attract more prospects, develop more relevant messaging at each stage of the sales funnel, and convert more prospects into paying customers. It will also provide you with insight into what customers are thinking and doing at each stage of the sales funnel, allowing you to invest in marketing activities that convert more prospects into paying customers.
Takeaway: Having a thorough grasp of your sales funnel is critical for understanding your clients' purchasing experiences and identifying holes in the process, which will allow you to invest in the most successful marketing techniques.
4 stages of the sales funnel
When a prospect first learns about your product or service, they will go through four phases of the sales funnel before making a decision on whether or not to acquire (or not to purchase) your product or service. The four phases indicate distinct stages of a prospect's thought process, and each step necessitates a different approach to your marketing. The abbreviation AIDA may be used to help you recall the four stages:
Awareness

Interest

Decision

Action
Awareness
The awareness stage of the sales funnel is the first step in the sales funnel. A person's initial awareness of your product or service occurs during this period. The exposure to your advertising, learning about your brand on social media, or hearing about it from friends or family may all contribute to their increased awareness of your product or service. Alternatively, a prospect may have learned about your firm by doing a Google search that resulted in your company's website being shown, after seeing one of your advertisements, or after reading your blog.
If the prospect clicks on a link and purchases your goods at the appropriate time, the prospect may become a customer. The likelihood is that you will have to persuade the prospect to visit your shop or website, as well as to contact you by phone or email, before they will connect with your firm.
Interest
The interest stage of the sales funnel is the second step of the sales funnel. This is the stage at when the prospect has learnt about your organization, your brand, and your goods or services, and they have made the decision to assess it depending on their degree of interest in doing so.
At this point, you should provide excellent content that informs and educates the prospect without directly soliciting their business. The prospect may grow disinterested and depart if you become too forceful or aggressive in your sales technique at this stage. Your material should display your knowledge and experience while also assisting the prospect in making an educated selection.
Decision
The decision stage is the third step in the sales funnel. The consumer is now ready to make a purchase and may be evaluating a number of different possibilities before making a decision. This is the stage at which they will be evaluating price, packages, and other aspects in order to discover the most suitable alternative for them to choose.
At this point, you should make your most competitive offer. Providing free delivery, a discount voucher, or a bonus product to customers when they make an order, for example, might be beneficial. The objective is to make the offer compelling so that the prospect feels compelled to proceed and accept your proposal. Your material has the potential to persuade the prospect to take action. Sales websites, webinars, and phone calls all have the potential to convert prospects into customers.
Action
The action stage of the sales funnel is the last step in the sales funnel. When a prospect purchases your product or service, he or she becomes a client (or they decide to leave without making a purchase). If a consumer makes a purchase from your firm, they become a member of the company's ecosystem.
Despite the fact that the transaction has been completed, the procedure is not over. Your objective is to concentrate on client retention in order to encourage the consumer to make additional or future transactions. Customer loyalty should be fostered via the use of your content. For example, thank the consumer for their purchase, ask them for feedback, give after-purchase help, urge them to join up for your newsletter, or enroll them in a rewards program are all good examples of how to communicate with customers.
The most important takeaway: The sales funnel has four stages: awareness, interest, decision, and action. Awareness is the first step. Make use of these phases to enhance your sales funnel and persuade leads to convert into clients.
How to build a sales funnel?
Making a sales funnel is critical for moving prospects from the point of first contact to the point of final purchase. You can then measure the degree of behavior and engagement at each step to establish where the prospect is in the sales funnel and how well the funnel is doing overall.
It is possible to design a sales funnel in a variety of ways, and many firms and sectors have their own unique forms of sales funnels. The following are the stages to creating a sales funnel for your company:
1. Create a landing page.
The landing page is often the initial point of contact between a prospect and your company, as well as its goods and services. There are a variety of methods for users to come to your landing page. They could click on an advertisement or link on social networking page, download an e-book, or sign up for a webinar.
Your landing page should provide a clear description of your organization as well as the distinct advantages of your product or service. Because the landing page may be your only chance to impress prospects, it is critical that the text be good and persuasive. A mechanism to collect the prospect's contact information should also be included so that you may continue to explain the importance of what you're offering them.
2.  Offer something valuable.
You must supply something in exchange for a prospect's email address in order for them to provide it. You may, for example, provide a free e-book or whitepaper with relevant and instructive material to your customers.
3. Nurture the prospect.
If your prospect has shown enough interest in your product or service to submit their email address, you should nurture them with material that teaches them about your product or service. Maintaining regular contact (once or twice a week) with them is important, but not so often that they get bored or turned off by the volume of information you provide. Make certain that the material meets their primary requirements and overcomes any possible objections.
4. Close the deal.
To complete the transaction, make your finest offer – one that is impossible for the prospect to ignore or reject down – and then wait for a response. You may, for example, provide a product demonstration, a free trial, or an unique discount coupon to your customers.
5. Keep the process going.
At this stage in the sales funnel, the prospect has either opted to become a customer or has decided not to buy the product or service being offered. In any situation, you should keep the lines of communication open and the process of creating relationships going.
If the prospect becomes a client, you should continue to nurture the connection by teaching them about your goods or services, engaging them on a frequent basis to foster loyalty, and providing them with excellent service to ensure that they remain valued customers. Continue to communicate with the prospect via frequent emails even if they do not buy anything. Work on turning them into clients by using various email nurturing series.
6. Optimize your sales funnel.
Even if you've successfully built a sales funnel, your job is never over. Always be on the lookout for methods to enhance and optimize your sales funnel, as well as identifying where prospects are dropping out. Concentrate on the locations where prospects transition from one step of the sales funnel to the next stage of the sales funnel.
Start at the very beginning of the funnel. Examine how well each piece of content is doing in relation to the others. Whether or if you capture enough prospects with your first material is up to you. The purpose of your material is to compel prospects to take action by clicking on the call to action (CTA). You should change that element or try something fresh if they aren't doing so if one piece of material is generating less hits on the CTA button than the others.
Examine your landing page's effectiveness. You should make your offer and call to action (CTA) consistent with the material (blog post, Facebook ad) that led the prospect to your landing page. Do prospects put their faith in you when it comes to their contact information? Test every element of your landing page (for example, the title, graphics, body content, and call-to-action) to determine what is and is not working.
Every offer in the action step of your sales funnel should be tested. Different offers should be compared to each other (e.g., free shipping versus discounts). Do you know how many sales you're making as a result of your email nurturing programs and other marketing efforts? If one offer performs much better than another, concentrate on utilizing that offer to close prospects and determining whether or not you can improve on it.
Keep track of how long your customers stay with you. Calculate how often consumers return to your store to acquire your goods or services. Do clients return more than once, and do they purchase more items or services as a result? Keep note of how many times they recommend your firm to others.
The most important takeaway: Create a landing page for your website and utilize digital content to direct readers to it in order to produce sales funnel leads for your business. Take their contact information after that in order to promote to them continuously throughout their purchasing journey.
How is a sales funnel different from a marketing funnel?
The sales funnel starts at the very end of the marketing funnel and works its way up. In order to increase prospects' interest in your brand, the marketing funnel directs them from their initial encounter to the point when they express some interest in knowing more about your goods or services. The marketing funnel is also beneficial in the process of creating and nurturing leads. As soon as a prospect becomes aware of your brand, they are moved from the marketing funnel and into the sales funnel.
What is the difference between a sales pipeline and a sales funnel?
A sales pipeline is a series of actions that are followed in order to convert a prospect from a lead into a client. During each stage, the prospect progresses until they make a purchase and become a client. The phases of the sales pipeline and the stages of the sales funnel are the same, although they are portrayed differently. When a sales pipeline is used to describe the value, quantity, and stage of various open opportunities at any one moment, a sales funnel is used to explain the overall number of deals and what proportion of those transactions have progressed through each step of the sales process.
What is a sales funnel manager?
Customer journey management, from attention to action, is the responsibility of a sales funnel manager, who also assists in the identification and closure of any leaks in the sales funnel. In order to manage the sales funnel, customer relationship management (CRM) software automates and simplifies the process. This includes qualifying leads, monitoring prospects' behavior at each step of the buyer journey, and following up automatically when the time is appropriate. CRM software may also assist in the definition of the sales process, the identification of leaks in the sales funnel, and the streamlining of the conversion process to ensure that prospects reach the bottom of the sales funnel as quickly as possible.