eCommerce SEO Service in Delaware
Search engine optimization (SEO) is one of the most cost-effective and efficient strategies of expanding your ecommerce company and increasing your sales volume (SEO). Many more people will be able to discover and contact your business if your firm appears at the top of search results. When it comes to enhancing the search engine rankings of your ecommerce company, VentCube can help you out. Request a free proposal to learn more about how our tech-enabled ecommerce SEO services in Delaware may assist your company in generating more orders for your products.
Innovation & Determination
Affordable Service
You Talk, We Listen
We Value Integrity
We Create Outstanding Designs
We Quantify Our Success
We Deliver On Time
Increase in organic traffic
Roni Deluz -

Naturopathic Doctor
"Highly Recommend Agency"
I recommend VentCube for any digital marketing. The team is very knowledgeable and always has a lot of creative ideas on how to get the most out of your campaign. They are also great to work with, they are kind, attentive, and willing to go above and beyond on any task you give them.
Increase in organic traffic
Greg Herring -

Chief Executive Officer
"They helped me with my SEO strategy"
I always find myself reaching out to VentCube when I need assistance with my digital marketing campaign. As the head of their digital team, they are experts in their field and I trust them implicitly. They helped me with my SEO strategy and came up with a unique plan that really paid off!
But don't just take our word for it
Is VentCube the best Digital Marketing Service Prodider? Let's ask our users and tech experts.
VentCube offers a reliable web design service with excellent customer service. It's easy to connect with support by chat and their staff is both friendly and helpful.
I would highly recommend Ventcube Internet Marketing. They are great to work with. The traffic to our website has increased thanks to their SEO program.
We at Kee Service were very impressed with the all aspects of our new website. We would highly reccomend VentCube to anyone looking to build a new website.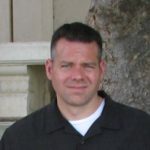 John Coakley
CCM Construction
Within six months, VentCube's SEO work catapulted our 'TP' product line into top page rankings. As a result, our business has reaped the rewards of the work VentCube provided and will continue providing on our future SEO needs.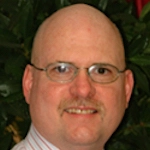 William Miller
- D.M.D. Dentist
It has been a pleasure working with VentCube. I appreciate your dedication to the projects that you and your team are on. It is nice from the customers stand point to be able to get in touch with you and your team and you guys always made yourselves available.
Mike Rigdon
Universal Automation
This was the first time I developed a web site so I couldn't have asked for a better or easier group to work with. The entire process from sales through development and launch was timely and extremely efficient. A fantastic experience all around!
Awesome, Awesome company!!! VentCube has been helping us for years. They created our website and have continually updated it and adjusted to our growing and changing company. They have increased our online presence in every area we take on. Recently we had some of our listings hacked. Found it on Saturday and everyone started working on it asap and by Monday morning it was all fixed in time for the workday. You can rest comfortably when Thrive is looking after you. Thanks VentCUbe team for everything you do for us.
Tom Focht
All Pro Door LTD

VentCube implemented some design aspects into our website, which I had wanted to try since the business was started. VentCube provided a team of relevant experts who worked with the email postcards that we send out, scheduling and design aspects for individual pages. During the development process, VentCube sent me working models, listened to my critiques, and made appropriate changes, explaining why certain elements were built as they were. VentCUbe has also helped me manage our pay-per-click advertising as well as handling our SEO.
Michael Arden
Elephants Remember
Ecommerce SEO Services That Increase Online Orders in Delaware
Search engine optimization (SEO) is one of the most effective methods of increasing the revenue and development of your online company.
Our award-winning ecommerce SEO services, as well as our award-winning personnel, will ensure that the phrases used by your target audience appear at the top of search results.
Increased sales and conversions will result when more customers who are seeking for your products discover you via the usage of key words that are beneficial for targeting your website.
With VentCube, you can get your internet service provider off to a flying start in record time.
Because we have a 91 percent customer retention rate and a 488 percent better client recommendation score than the industry average, we are the go-to ecommerce SEO agency for businesses all around the world.
Please let us know if you have any questions about our search engine optimization services for e-commerce websites, and we will be pleased to help you.
If you are looking for a SEO Company in Delaware, look no further than us! Ventcube provides a SEO Service in Delaware to help you reach your goals. Get a free quote or contact us today.
Have questions about our services?
ECommerce SEO Services Delaware
Keyword Research & Optimization
Your online presence and the quality of your leads may be improved by using our eCommerce SEO specialists' keyword tactics. Customer and competitor research is used to identify the most relevant keyword searches. Our eCommerce optimization team also use the most up-to-date technologies and data to monitor search traffic and ranking difficulties for certain keywords.
Local SEO
With our local eCommerce SEO services in Delaware, you can get your products in front of the people who are looking for them. Every aspect of search engine optimization is covered, from on-page and off-page optimization to Google My Business (GMB) listings, online reputation management, and local citation building, to name a few. VentCube may be able to assist you in attracting more clients to your online company.
Technical SEO
SEO for eCommerce may help you improve the usability of your website. When it comes to developing and optimizing your entire site structure, we adhere to Google's best practices. Implementing schema markup, repairing technical difficulties, increasing your site's performance and mobile responsiveness, and optimizing your product detail pages are all things that our SEO professionals do.
eCommerce PPC
Get in touch with your target consumers and begin creating high-quality leads for your growing business. Our eCommerce advertising solutions are designed to drive top-of-funnel traffic to your online store while also increasing the conversion of leads into sales. Some of the services we provide include creating custom landing pages and advertisements that highlight your company's unique selling proposition (USP).
Content Writing
With the correct SEO site content, you can attract and convert more clients. Our writers at VentCube are experienced in generating material for online retailers in a wide range of sectors, including retail, wholesale, and manufacturing. Writing product pages and descriptions, as well as reviewing and responding to reviews, as well as guest posting, are among the skills that our staff has for SEO and social media marketing.
eCommerce Web Design
VentCube is a Shopify partner that has been certified. This implies that we have access to exclusive offers on the solutions that will help you to increase the speed of your online business. More significantly, we keep up with the current industry advances in order to improve the design of your website. We streamline your site navigation and search criteria, eliminate visual clutter, make use of high-quality photos, and draw attention to your trust marks and other important information.
Email Marketing Automation
We assist you in increasing revenue and acquiring more recurring customers via the use of email marketing automation software. When we work with a professional eCommerce SEO business, we customize emails depending on the interests and purchases of our customers. Create responsive, well-designed emails with our SEO professionals, test your email marketing initiatives, and stay in contact with your dedicated consumers.
Walmart Marketplace Integration
Walmart Marketplace is a great location to get your items in front of a broader audience. Account setup and optimization, online review management, content optimization, and analytics reporting are all included in our Walmart Marketplace optimization services. Join forces with us and benefit from the expertise of eCommerce SEO specialists.
Amazon Marketing Services
Increase the amount of traffic and sales that your eCommerce store receives by using Amazon marketing. The marketing team at VendCube works with you to improve your Amazon product pages, execute PPC advertising campaigns, and implement data-driven marketing strategies. As a result, we assist you in establishing and strengthening your brand's visibility on Amazon.
Conversion Rate Optimization
We examine the key performance indicators (KPIs) of your campaign in order to measure the effectiveness of your marketing efforts. Our staff does search engine optimization assessments, in-depth website audits, and A/B split testing. These strategies enable us to provide data-driven suggestions to help you increase your conversion rates.
Why do ecommerce businesses need SEO?
SEO provides several advantages for firms across a wide range of sectors — and it is particularly crucial for ecommerce enterprises.
You may increase the number of quality leads you get by using ecommerce SEO. Shoppers like these are the ones who are most likely to purchase your goods, which results into more sales and money for your business. SEO assists you in reaching this set of consumers by optimizing your website for the keywords that they are using to search for products.
These keywords are often associated with your shop and its items.
You could expect people's searches for embroidered cat collars to include terms like "embroidered cat collars" if you're selling them. As a result, your ecommerce SEO plan will likely include keywords such as "embroidered cat collars" or "engraved cat collars" in its keyword research.
These are keywords that are related to your company as well as your target shopper's interests.
Ecommerce SEO connects you with high-value shoppers
Your prospective consumers are eager to part with their hard-earned money – but if they don't know about your shop, they may as well not know it exists. Our ecommerce SEO services ensure that your shop is visible to customers, allowing you to optimize your profit margins.
A large banner in front of a brick-and-mortar business proclaiming, "We carry dog toys!" or "We offer cat necessities!" is what ecommerce SEO is online equal to. You have a low to none chance of appearing in searches for keywords with strong purchase intent if you do not optimize your website for these key phrases.
Instead, it is your rivals that do so – and they are delighted to take advantage of your customers.
Ecommerce SEO optimizes your entire product line
It's likely that, as an online retailer, you have a large product range. Even if you just sell a smaller, more selected selection, it's critical that your target audience easily locate your products when looking for them online. With our ecommerce SEO services, we optimize each and every one of your items.
As a consequence, what happened? Users who search for terms such as "memory foam dog bed" or "orthopedic cat bed" may come across your website and items. What's more, they locate what they're seeking for, which results in yet another online purchase for your firm.
When compared to this, if your firm depended on conventional marketing, you'd be forced to limit your marketing efforts to one or two of your items – unless you had a big marketing budget on your hands. However, although you would almost certainly promote your most popular items, you couldn't be certain they would reach their intended demographic.
Your website may be optimized in order to reach the most qualified consumers possible with ecommerce SEO services.
Ecommerce SEO improves your online visibility
The goal of ecommerce SEO is to increase your online presence in the eyes of search engines. Consumers will be more likely to locate your website if your visibility is increased, as a result of ecommerce SEO. As a consequence, instead of being on page two of search results, your website appears on page one of search results.
If you ignore SEO, your company will be exposed to a number of problems, including the following:
Lower search result rankings
Fewer purchase orders
Less revenue
All of these hazards have the potential to negatively effect your bottom line as well as your everyday operations. If you are not bringing in quality visitors to your website, you will not be able to generate sales, which will result in a decrease in your total revenues. That is not a sustainable situation.
In addition to our ecommerce SEO services in Delaware, we use competitive and creative techniques to ensure that your website appears high up in search engine results. That's why our staff takes the time to get to know your company, from your goods to your customers, before developing a customized plan that gets results.
We have created more than $2.4 billion in revenue for our customers as a result of our tailored strategy.
Ecommerce SEO is a cost-effective marketing strategy
When compared to conventional marketing, search engine optimization for ecommerce is incredibly cost-effective. Focusing on the terms that your target audience uses — and optimizing your website for those keywords — search engine optimization (SEO) produces the outcomes you want.
As a result, it serves as the cornerstone for a robust, results-driven digital marketing approach.
With the money your firm saves as a result of SEO, you can reinvest in the growth of your company. Perhaps you'll use pay-per-click (PPC) advertising or email marketing into your ecommerce marketing approach — both of which provide a high return on investment — to increase the effectiveness of your efforts (ROI).
Ecommerce SEO provides long-term revenue
Due to an almost 15 percent closure rate, which means that 15 percent of all leads will convert, search engine optimization (SEO) is a dependable and long-term source of income for your organization. That is why search engine optimization (SEO) is a long-term and continuing process – it does not provide results quickly, but it does produce results over time.
While a close rate of 15 percent may not appear impressive, it is eight times higher than the 1.7 percent closure rate achieved by conventional marketing. That's a dismal close rate, particularly when you consider the amount of money your firm invests on traditional marketing each year.
Another reason why ecommerce shops are increasingly turning to digital marketing as their preferred method of promotion.
Your firm may develop over time as a consequence of the consistent results obtained via ecommerce SEO. That translates into fulfilling your company's long-term objectives, which may involve extending your product line, increasing the number of team members, or attaining your desired level of sales revenue.
The greatest aspect is that, unlike pay-per-click advertising, you do not have to pay for the outcomes of ecommerce SEO. While the two services complement one another, you are charged for each click that PPC generates for your organization. This has a negative impact on your total return on investment and profitability. In addition, it puts your company reliant on paid advertising to generate money for the foreseeable future.
Ecommerce SEO helps you compete against competitors
Expect your rivals to outrank you in search results if you do not have an ecommerce SEO plan in place.
A rival with a strong ecommerce SEO agency will outrank you virtually every time, in almost every search – even if you have an outstanding, user-friendly website with a gorgeous design that organically gets hundreds of links. It is not sufficient to own just a portion of the bundle.
Due to the tremendous level of competition on the internet, you want a comprehensive solution – and that is precisely what you get with a customized ecommerce SEO package from VentCube. With you as a partner, we'll build a personalized and competitive plan that will position you at the forefront of your market.
Ready to make your store more visible online?
Your online shop should not be relegated to the second page of search results (or worse). With the assistance of one of the nation's premier SEO services, you can enjoy the benefits of being on the first page of search results and having an ecommerce website that ranks highly, attracts as many people as possible, and converts more clicks into actual sales.
You may attain your objectives with the help of VentCube and our ecommerce SEO services in Delaware.
Contact VentCube now to learn more about how a customized ecommerce SEO campaign can increase the visibility of your business while also converting a greater number of visits into actual, paying consumers. We'll collaborate with you to develop a strategy that is totally tailored to your specific requirements.
Questions? We have answers.
What do our ecommerce SEO services include?
Due to the fact that ecommerce SEO is a multi-faceted process, our ecommerce SEO services in Delaware cover the following:
Custom ecommerce SEO strategy
Online project management schedule
Keyword research and optimization
Product markup
Product image optimization
Product SEO copywriting
Professional blog or article copywriting
Content promotion
Google Analytics setup
Google Search Console setup
Monthly keyword, traffic, and transaction reporting
And more
Why choose VentCube for ecommerce SEO services?
VentCube isn't your normal ecommerce search engine optimization specialist.
The fact that we're a full-service digital marketing firm that's enthusiastic about what we do is shown in our collaborations with successful ecommerce companies across a wide range of sectors.
More information on why VentCube is the finest option for ecommerce SEO services can be found here.
Decades of experience
VentCube brings more than 25 years of experience to your company, allowing you to benefit from unrivaled knowledge. Our decades of expertise instills trust in your team as well as in you. We've responded to the fast-paced developments in the market, ensuring that our customers get the greatest outcomes possible, whether it's more income or enhanced search engine ranking positions.
Industry-leading AI software
Our enthusiasm for digital marketing is reflected in our financial investments. VentCube, developed by our experienced team, is the industry's premier return on investment monitoring software. Even better, VentCube is powered by Watson, the well-known artificial intelligence engine from IBM.
VentCube's ecommerce SEO strategy, as well as any of the other digital marketing services provided by the firm, will give your company with valuable information into the overall operation of your business. VentCube is available to you and your team even while you're on the road.
Award-winning team
More than 50 honors have been bestowed upon us throughout the course of our more than 25-year existence — including the title of Best Place to Work in Pennsylvania, which we've held for an unprecedented five consecutive years. These victories illustrate to our customers the enthusiasm, creativity, and devotion that we bring to each and every project.
Maximum transparency
Transparency is a fundamental VentCube value. That is why we disclose our rates on the internet and why we supply VentCube to our customers. As another point of differentiation from other ecommerce SEO services, VentCube takes a unique strategy to customer acquisition and conversion optimization (CRO).
Personalized ecommerce SEO services
We place a strong emphasis on developing strategies that are unique to each client. For this reason, we take the time to get to know your company, industry, and product line-up before we begin working with you. We also provide you with a dedicated and hands-on manager who is familiar with both your team and your company's culture.
Not only does this create a more customized experience, but it also serves as a potent ecommerce SEO tactic.
More than $2.4 billion in real results
We've earned more than $2.4 billion in revenue for our clients as a consequence of our performance-driven initiatives and perseverance in achieving outcomes.
These are tangible outcomes for our customers as well as for our whole staff. Your firm can fulfill its objectives if it generates more income from product orders. No matter whether you're wanting to expand your operations, develop a new product line, or increase the size of your crew, we can assist you.
What is ecommerce SEO?
Ecommerce SEO is a term that applies to search engine optimization for ecommerce websites. When compared to conventional SEO, ecommerce SEO employs a variety of methods and approaches to boost your site's ranking in search results, such as those on Google or Bing, for example.
What are ecommerce SEO services?
Ecommerce SEO services offer expert, specialized SEO services for your ecommerce website, allowing you to focus on growing your company online. These services, as opposed to typical SEO services, concentrate on ecommerce-specific methods, such as the use of product markup, in order to boost the visibility of your website in search results.
How much do ecommerce SEO services cost?
The cost of ecommerce SEO services varies depending on the firm and the service plans that are offered. Our SEO services for ecommerce websites range in price from $1250 to $4000 per month at VentCube. In addition, we provide customized pricing for bigger web shops.
How long does ecommerce SEO take?
Ecommerce SEO, like conventional SEO, may take many months to produce noticeable effects before showing signs of improvement. In the majority of situations, you should expect to see effects, such as higher rankings, within three to six months after starting. Most SEO services for ecommerce websites demand a commitment of a few months because of the three- to six-month waiting period.
What kinds of online stores can use ecommerce SEO services?
Ecommerce SEO services are available to any online retailer. In the case of ecommerce websites, VentCube has more than 25 years of expertise in offering search engine optimization (SEO). We've also worked with customers that utilize a variety of ecommerce systems, ranging from Shopify to WooCommerce, to sell their products online.
For any more inquiries about our ecommerce SEO services, please do not hesitate to contact us online!
Can you help improve my website speed and Google Core Web Vitals?
Absolutely! The speed of your website, as well as the overall usability of your site, is becoming an increasingly important ranking element. With the introduction of Google Core Web Vitals, Google now displays your site's performance and usability ratings in Google Search Console, in addition to other places. Our SEO specialists and web developers will optimize your website to get top ranks in search engines, as well as increase conversion rates and improve overall user experience.
Why do I need an eCommerce SEO expert?
Refers to certain items and categories The success of any eCommerce SEO campaign is highly dependent on the optimization of each of these areas and the integration of these sections in a logical manner (i.e., in a way that "pleases" search engine algorithms). We can look at what has worked for other eCommerce search marketing clients and apply the same methods to your website since we have hundreds of eCommerce search marketing clients. Make sure you do not choose an SEO business that will be learning how to optimize your online shop "on the fly" while you are paying them to do so.
What is the process through which OuterBox does search engine optimization?
There are a variety of methods by which we may improve your organic rankings.
How does OuterBox perform search engine optimization?
There are a variety of methods by which we may improve your organic rankings. First and foremost, we must do market research in order to build an acceptable marketing plan. We research the most relevant keywords for your company and include these keywords into the portions of your website that are most often visited by search engines. In addition, we design the architecture of your website in such a manner that search engines can quickly recognize and list all of the pages on your website. We'll also collaborate with you to develop web-based partners. Websites that are relevant to your website and link back to it increase the credibility of your website.
How long does it take to receive quality search engine rankings?
When it comes to the length of time it will take for your search engine rankings and traffic to increase, there are several variables to consider. Those considerations include the level of competition in your business, the length of time your site has been in operation, and your present position on the search engine results page. To give you an example, if you are on page 5, we will work on getting you to page 1, but you will go from page 5 to page 3 and finally to page 1 via this procedure. As we go, traffic does not necessarily grow until we reach the first or second page of search results. Keep in mind that the majority of search engine users do not get beyond the second page of results.
OuterBox will do an assessment and evaluate how long it will take to dramatically improve your search engine results.
What is the difference between SEO and PPC (pay per click) advertising?
SEO is an abbreviation for Search Engine Optimization, which is the process of bringing your website up in organic search results for the keywords that you want to target. When Google shows "organic results," it is referring to websites that are shown because Google's algorithm has determined that they are the best websites for a particular search query. These should not be confused with sponsored advertisements. Pay Per Click (also known as PPC or Pay Per Click advertising) is the practice of purchasing paid advertisements or search engine results. In the results page of a Google search for a term or phrase, you will find a listing with the word "Ad" next to it. These are paid search advertisements, not organic results. Every time one of those advertisements is clicked, the website owner is charged a fee that is decided by a bidding pricing model. We can assist you in determining which advertising strategies, such as SEO or PPC, may be the most appropriate for your company depending on your long- and short-term objectives. Since a general rule, we recommend that your company use both SEO and PPC methods, as both strategies are successful on their own but may be much more effective when used as part of a wider, more coherent digital marketing campaign.
Does OuterBox work with all major CMS platforms and eCommerce shopping carts?
Yes, we have extensive experience dealing with all of the main platforms, and we are specialists in Magento SEO, WordPress, BigCommerce, Shopify SEO, WooCommerce, and other popular e-commerce platforms. Please get in touch with us to check whether we have experience with the platform you are using. OuterBox maintains an eye on the most promising SEO firms, and we will not hesitate to suggest you to another firm if we believe they would be a better match for your platform.
How can we begin a search engine optimization campaign for my website?
Let's talk about YOUR requirements. Click here to fill out our free estimate form, or contact us at +1 302 260 6306 to speak with one of our representatives. We'll go through our SEO services with you and provide you with further information depending on your kind of company, your website, and your desired results. Remember that each SEO strategy is tailored to the specific aims of your website and is designed to exceed your expectations.
How do you do eCommerce SEO for product pages?
Effectively optimized product pages are important to the success of an eCommerce website when it comes to optimization. Diverse eCommerce SEO approaches and strategies will be used depending on the sector in question. For example, many manufacturers or component dealers increase organic search traffic by ranking for SKU numbers and part numbers, although part numbers may not be often searched in other sectors. We will work to first determine which keywords we should target for your product pages, and then we will adopt a plan that is consistent with those keywords. As well as using dynamic optimization strategies, which enable us to make adjustments to all product pages at the same time, we also have the ability to "SEO" hundreds or thousands of product pages all at once. Ultimately, the aim is to get buyers to move as rapidly as possible from the product page to the checkout.