Ecommerce Website Development Service Delaware
With a bespoke ecommerce website, you may increase your internet traffic and revenues significantly. Bespoke ecommerce website development services in Delaware are offered by VentCube, and they include a custom and responsive design for platforms like as Magento and WooCommerce, as well as search engine optimization (SEO). Find out more about how our ecommerce web design services may assist you in growing your company right now!
Innovation & Determination
Affrodable Service
You Talk, We Listen
We Value Integrity
We Know SEO
We Create Outstanding Designs
We Use WordPress
We Write Code That Works
We Quantify Our Success
We Deliver On Time
Increase in organic traffic
Roni Deluz -

Naturopathic Doctor
"Highly Recommend Agency"
I recommend VentCube for any digital marketing. The team is very knowledgeable and always has a lot of creative ideas on how to get the most out of your campaign. They are also great to work with, they are kind, attentive, and willing to go above and beyond on any task you give them.
Increase in organic traffic
Greg Herring -

Chief Executive Officer
"They helped me with my SEO strategy"
I always find myself reaching out to VentCube when I need assistance with my digital marketing campaign. As the head of their digital team, they are experts in their field and I trust them implicitly. They helped me with my SEO strategy and came up with a unique plan that really paid off!
But don't just take our word for it
Is VentCube the best Digital Marketing Service Prodider? Let's ask our users and tech experts.
VentCube offers a reliable web design service with excellent customer service. It's easy to connect with support by chat and their staff is both friendly and helpful.
I would highly recommend Ventcube Internet Marketing. They are great to work with. The traffic to our website has increased thanks to their SEO program.
We at Kee Service were very impressed with the all aspects of our new website. We would highly reccomend VentCube to anyone looking to build a new website.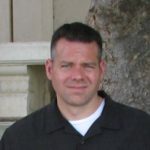 John Coakley
CCM Construction
Within six months, VentCube's SEO work catapulted our 'TP' product line into top page rankings. As a result, our business has reaped the rewards of the work VentCube provided and will continue providing on our future SEO needs.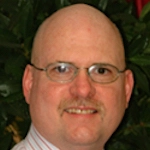 William Miller
- D.M.D. Dentist
It has been a pleasure working with VentCube. I appreciate your dedication to the projects that you and your team are on. It is nice from the customers stand point to be able to get in touch with you and your team and you guys always made yourselves available.
Mike Rigdon
Universal Automation
This was the first time I developed a web site so I couldn't have asked for a better or easier group to work with. The entire process from sales through development and launch was timely and extremely efficient. A fantastic experience all around!
Awesome, Awesome company!!! VentCube has been helping us for years. They created our website and have continually updated it and adjusted to our growing and changing company. They have increased our online presence in every area we take on. Recently we had some of our listings hacked. Found it on Saturday and everyone started working on it asap and by Monday morning it was all fixed in time for the workday. You can rest comfortably when Thrive is looking after you. Thanks VentCUbe team for everything you do for us.
Tom Focht
All Pro Door LTD

VentCube implemented some design aspects into our website, which I had wanted to try since the business was started. VentCube provided a team of relevant experts who worked with the email postcards that we send out, scheduling and design aspects for individual pages. During the development process, VentCube sent me working models, listened to my critiques, and made appropriate changes, explaining why certain elements were built as they were. VentCUbe has also helped me manage our pay-per-click advertising as well as handling our SEO.
Michael Arden
Elephants Remember
Drive more sales with ecommerce website design Service Delaware
Due to the highly competitive nature of the ecommerce sector, our ecommerce website design and development services delaware give a strong foundation for success, which includes the following features:
Custom ecommerce web design

Custom ecommerce development solutions

Responsive design

Secure (HTTPS) website

Ecommerce SEO

And more
For ecommerce website development services , VentCube is an established leader with more than 1000 websites developed and about $2.4 billion in revenue generated for customers. VentCube is a trusted option for clients looking for reliable ecommerce website development services delaware.
If you are looking for a web design company in Delaware, then look no further than us! Ventcube provides web design services in Delaware that will help you reach your goals. Get a free quote or contact us today.
Have questions about our services?
We're the eCommerce website development team you need to succeed online
When it comes to running an online retail store, a strong eCommerce website services as the basis, and VentCube recognizes the value of adopting the most up-to-date technology to optimize profits. Our eCommerce solutions provide the most up-to-date standard features and functionality while staying flexible and fully configurable. It is possible for our team to design entirely customized eCommerce functionality, link it with ERP systems, collect data from numerous sources, and customize a solution to meet your brand and eCommerce objectives. Our eCommerce website design services, along with our years of eCommerce expertise, distinguishes us as the best option to complete your project.

Drive Sales Across All Devices
A flexible eCommerce website that works on desktops, tablets, and mobile devices can help you increase sales on all platforms, regardless of how your customers purchase.

From Homepage to Checkout, Fast!
You'll have a lightning-fast website that enables clients to move from browsing to purchasing in few seconds, thanks to the use of the most up-to-date technology and standards.

Robust Product Features & Capabilities
We have you covered for everything from the most fundamental eCommerce capabilities to the most complicated product selections, features, and filters. We are not unable to accommodate any feature demands.

Easily Manage Your Content & Scale
Every eCommerce website we construct is designed to make maintaining content as straightforward as possible, whether you're updating order statuses, adding goods, or creating content for landing pages.

A Powerful eCommerce Marketing Suite
Our websites are designed to provide you with a comprehensive array of strong marketing tools, including extensive search engine optimization tools and the ability to conduct promotions. Promoting BOGOs, creating landing pages, and generating cash for your eCommerce website are all options.
Inside our ecommerce website design services Delaware
The ecommerce website design services provided by VentCube are extensive, and they can be used to plan, create, and operate online businesses of any size. Learn more about our services, which include, in addition to a bespoke, responsive, and SEO-friendly design, the following items:
Magento for ecommerce web design
The Magento ecommerce platform is used in the building of our ecommerce website development services for online enterprises. Free ecommerce content management system (CMS) Shopify is flexible, has many options, and provides ecommerce website owners and managers with all of the tools they need to become top ecommerce companies in their fields, including the ability to properly track and manage inventory, monitor and complete orders, as well as the ability to quickly and easily add media to their website on the fly.
Storefront and shopping carts for ecommerce web design
Shopping carts are created as a part of our ecommerce web development services delaware in order to deliver a comprehensive ecommerce solution to our clients.
Storefront, a highly configurable turnkey solution, enabling our customers to launch and manage an ecommerce shop in a short period of time at a low cost.
We can assist any ecommerce company in building profitable online operations through the use of sophisticated tools such as unique store management, frequent shopper programs, discounted pricing, special product availability, catalog management, secure transactions (with SSL), inventory tracking, CRM integration, and other application development.
Visa, Mastercard, American Express
Our customers get the benefits of merchant accounts and credit card processing as a result of our bespoke ecommerce website creation services.
We have formed partnerships with Visa, Mastercard, American Express, and other payment processors to provide companies with payment options that are tailored to their specific requirements and budgets.
The finest ecommerce firms in the world make it simple for people to purchase what they want, and we aim to provide our clients with the same level of simplicity.
Digital marketing and SEO for ecommerce web design
SEO (search engine optimization) is essential for driving website traffic and ensuring that your online business is very lucrative at all times.
We'll improve your shop utilizing tried-and-true search engine optimization, or SEO, tactics with the help of our professional SEO services. Furthermore, we'll use additional proven digital marketing methods to guarantee that you're not just growing traffic, but also boosting conversions.
Because after all, what's the purpose of having an e-commerce website if no one purchases anything from it?
What's included in VentCube ecommerce website development services?
In addition to our amazing customer recommendation score, which is 488 percent higher than the national average, we at VentCube provide various competitive advantages when it comes to bespoke ecommerce website building services, which include:
Full-service ecommerce website design and development services
The creation of each online shop or ecommerce business website that we provide is the result of a collaborative effort between our website designers, developers, experienced strategists, and digital marketers. The websites we develop for ecommerce firms are completely functional, fast, and user-friendly, and we ensure that their consumers will like their experience with them.
Long-lasting ecommerce designs
Our solutions serve as a dependable, long-lasting online shop for any company thanks to the amazing ecommerce website design provided by our staff.
These websites also look fantastic and function correctly on all platforms, thanks to the use of responsive design or mobile-friendly components, which ensures that ecommerce businesses are available at all times, even when visitors are on the go.
However, it is not only about appearances.
The ecommerce websites that we construct as part of our ecommerce web design services are as practical as they are visually appealing to customers.
Fully-functional ecommerce websites
Our customers' ecommerce businesses are able to:
Sell products

Charge customers' credit cards

Process orders through shipping.
A full-featured shopping cart, product catalog, and administration system are all included as part of our ecommerce web development services, which also offer substantial customizability. These sites have been specifically designed to rank well on search engines, making them far more visible than their rivals' websites.
Customized ecommerce web designs and development solutions
VentCube, an ecommerce web design and development service provider with over 20 years of expertise, specialises in developing solutions that are tailored to your company's specific aims and objectives.
We specialize in designing and building solutions on top of the Magento platform, but we are capable of working with any ecommerce platform currently available on the market, whether you have an existing shop or want to launch a completely new one.
We can also interface with third-party, mission-critical programs like as inventory management systems and customer relationship management systems.
The majority of ecommerce web design businesses are simply concerned with getting you to sell your products online using cookie-cutter solutions.
However, at VentCube, each solution we develop is specifically tailored to your company's needs as well as the needs of your target audience.
Our ecommerce specialists are well-versed in the ideas that underpin the most successful ecommerce businesses, and they will work with you one-on-one to evaluate your needs and develop a plan that complements any other online projects you may be contemplating.
SEO-friendly ecommerce website designs and continuous optimization
As soon as your ecommerce site is up and running, we have the ability and knowledge to help it outrank and outperform the competition!
As a result, your company will rank highly in search engine inquiries, maybe even higher than other ecommerce enterprises in your industry. That's because, unlike other ecommerce firms, we recognize the need of not just developing a solid solution, but also marketing that solution effectively in order to generate conversions at the best potential rate.
As a seasoned ecommerce web design business, we'll make sure that no stone is left unturned.
When you use VentCube as your ecommerce web design and development partner, you get a comprehensive solution that includes everything from concept to development and all the way through marketability and conversion rate optimization.
Attract more sales with ecommerce web design services Delaware
Want to know more about how our ecommerce web design and optimization services may help your company reach the next level? Contact us now. Working with hundreds of customers throughout the United States, VentCube has a thorough understanding of what it takes to generate success for ecommerce businesses on the internet.
Increase revenue for your ecommerce firm by reducing the amount of abandoned shopping carts on your website. Please get in touch with us immediately to learn more about how our ecommerce web design services may help your company grow and prosper. We'd be delighted to collaborate with you!
5 Ways To Increase eCommerce User Engagement
Share valuable content
The benefits of sharing information in the form of high-quality content via your internet channels are many and substantial. People that have the opportunity to learn from you will almost surely return for more, and even better, they will establish a community that will spread your information to other sites and assist you with some of your marketing efforts.
Create fantastic and intuitive navigation
The importance of outstanding content cannot be overstated; nevertheless, if your navigation is so difficult that users are unable to find their way around, it will do you no purpose.
Cover all platforms and multiple vendors
In order to complete an activity that is crucial to you (such as purchasing your product), users often utilize a range of devices, switching between them during the process. This is why it is vitally essential that you cover all of the platforms that are accessible.
Be smart when using CTAs
To complete an activity that is crucial to you (such as purchasing your product), users often utilize a range of devices, switching between them frequently during the process. In order to ensure complete coverage of all accessible platforms, it is vitally essential that you do so.
Use great imagery
People are visual creatures, therefore in addition to having a well-designed website, you should invest in high-quality photographs. It is essential for any website to have high-quality product photographs that can be zoomed in on by the consumer. You may even go a step further and include images of individuals who are really utilizing the product in question.
The level of user interaction on your eCommerce website has a significant impact on the success of your business. Your website must have excellent material, as well as top-notch and straightforward navigation that guides visitors through the site's many sections.

Explore Our service plans

Research Create

Promote

Analyze

Optimize
Questions? We have answers.
What is ecommerce website design?
Ecommerce website design is the process of developing an online shop for your company in order to offer products and services to targeted customers over the internet. In order to create an ecommerce website, you must first organize, develop, and arrange your information and items so that they can be shown effectively on the World Wide Web.
What makes a good ecommerce website design?
Clear navigation, efficient information architecture, optimized product landing pages, and a simple checkout process are all characteristics of successful ecommerce website designs. All of these add up to excellent usability when taken as a whole.
How do you build an ecommerce website?
Here are the procedures you must follow in order to create an ecommerce website, even if you are not familiar with coding.
Research and decide on your niche

Identify the products you want to sell

Develop your business model

Find an ecommerce platform or ecommerce website builder

Choose your business name and register a domain

Set up payment methods

Test out and publish your ecommerce store
What's the difference between ecommerce websites and traditional websites?
The design and development of an entire ecommerce website, in contrast to the design and development of a standard company website that only highlights the corporate identity of the company, incorporates a database of products, product information, product search, order processing, payment systems, and much more. All of this extra functionality is required by an ecommerce firm in order to ensure that consumers may explore and buy products at their convenience at any time.
A company's online marketing presence is incomplete without the use of eye-catching multimedia and cutting-edge design tools, and ecommerce website design makes use of these aspects to offer an appealing and cost-effective alternative to traditional retail storefronts.
In fact, it is not an exaggeration to state that companies are falling head-over-heels in love with these economical and better solutions, which need no retail space, no workers to care after the shop, and no difficulties with regard to property management.
Do you offer custom eCommerce website design and enterprise solutions?
At VentCube, we provide entirely customized eCommerce web design services, which means we do not utilize templates or pre-made styling guidelines. In collaboration with your brand standards and creative vision, we can design and develop a one-of-a-kind website that accurately expresses your company's personality while also meeting your eCommerce functionality requirements.
Do you have eCommerce SEO and conversion optimization services?
Unlike other SEO companies, VentCube's search engine optimization and eCommerce website optimization programs are focused on increasing sales rather than increasing traffic. Having an eCommerce website is the first step toward online success, but properly promoting your items via SEO, sponsored search, and other channels is what generates the majority of your money in the long run. Our eCommerce search engine optimization (SEO) services guarantee that visitors to your website and items will be able to locate them when they are trying to make a purchase online. Our expertise enables us to create eCommerce websites that rank in the top results for competitive keywords as well as product-specific keywords, hence increasing sales. As a result, we've modified our software to incorporate the most up-to-date SEO methods as well as unique SEO tactics that are embedded right in. Besides optimizing your website for better rankings and increased exposure, we also analyze the patterns of visits to your website in order to improve the user experience on your website. We understand that a website should be constantly evolving and developing.
Is managing my eCommerce website easy?
VentCube makes it astonishingly easy for your company to administer your eCommerce website with an intuitive interface. From creating new product pages or categories to conducting promotions and sending emails, you will have complete control over your website's content management system (CMS) (Content Management System). Even better, with our shopping cart, the potential for your website and data expansion is almost limitless. The number of categories or goods you may choose from is completely up to you! Our eCommerce content management system is tailored to the specific needs of each customer, allowing you to maintain complete control over the operation of your website. In addition, we provide free lifetime phone and email assistance for all of the websites we design and construct. Whenever you need help with your website, our web designers, developers, and team are always here to help you.
What is Required to Build a Beautiful (and High Performing) Ecommerce Website
No matter what sort of ecommerce site you want to establish, whether it's for a national retail operation or a hobby side-project, the first thing you'll need is an ecommerce platform to assist you in creating the greatest ecommerce shop possible.
An ecommerce platform is a software program that allows you to create and manage an online shop, as well as its marketing, sales, and operational activities.
There are three primary kinds of ecommerce systems available on the market today:
Open source.

SaaS.

Headless commerce.
Using each of them, you can develop an online shop using a variety of tools like as a page builder, a checkout page, payment gateway integrations, and other features. The differences between the two ecommerce systems may be found in the levels of the following:
Customization.

Performance.

In-built feature set.
SaaS solutions provide a pre-designed ecommerce shop experience right out of the box. A visual editor with drag-and-drop functionality may help you build a business in a matter of hours. However, the trade-off is restricted flexibility and the inability to add unique features to the system.
When it comes to open source platforms, they are like a blank canvas that can be transformed into any kind of ecommerce website with enough time and work. You, on the other hand, are starting from the beginning. That entails putting a developer and a designer on call at all times.
Open SaaS platforms such as BigCommerce are available, as are SaaS platforms such as Shopify (which offers headless commerce functionality but has strict API call per second limits), SaaS website builders such as Squarespace and Wix, and open source platforms such as Magento (which lacks a native theme editor) and WooCommerce (technically an ecommerce plugin). Such ecommerce systems do not place restrictions on your ability to design, allowing you to construct visually appealing and distinctive websites. Furthermore, you are not required to develop fundamental commerce functions from the bottom up.
No matter which store builder you choose to use to get your business off the ground, be sure that your top option has the following characteristics:
1. Mobile responsive.
Given that 46 percent of customers complete their whole purchasing process (from research to purchase) on their smartphones, if your website is not mobile-friendly, you will be losing out on a significant number of sales. A flexible ecommerce platform guarantees that visitors using a wide range of devices have an equally positive on-site experience, regardless of the device used to access the site.
2. Customization opportunities.
"Beauty" is a highly subjective assessment. But when it comes to web design, "good looks" usually mean convenient layout, aesthetically pleasing typography and iconography, crisp visuals, and other on-site design elements that differentiate your store from others. If your ecommerce platform lacks customization features and beautiful ready-to-use templates, you are stuck with using the same mold as hundreds of other stores, with little room to show how your brand stands apart.
3. Easy-to-follow site navigation.
Navigation is an umbrella phrase that refers to all of the user interface components that allow people to navigate to particular content on your website. The top navigation menu, product category pages, filters, on-site search, and footer are examples of such elements. Your conversion rate will suffer as a result of your ecommerce platform's restriction on your capacity to design bespoke navigation pathways. You will end up with a visually appealing but functional website that few consumers desire to use.
4. Unique user experience.
Consumers are encouraged to make their purchase and then go shopping some more as a result of delight. What is it that fires that sensation of joy and propels a brand to new heights? Even the most effective marketing strategies in the world will be ineffective if your website fails to meet their expectations.
a well-thought-out user interface (UX).
The user experience (UX) is critical in ensuring that your website is not only functional, but also intuitive, dependable, user-friendly, and simple to browse as well. These elements increase the pleasurability of engaging with it and facilitate the occurrence of additional positive outcomes.
Increased conversions, repeat purchases, raving reviews, and word-of-mouth referrals are all possibilities. As a result, you don't want to skip over this.
What factors should you consider when determining if your ecommerce platform is user-friendly? Examine a number of ecommerce website examples that were created using the chosen platform. Specifically:
Examine the fundamental UI elements. Examine the website to see if you enjoy the navigation, think the layouts are functional, and think all of the design aspects are intuitive and appealing.

Take a close look at customizing possibilities. The greater the number of aspects you may customize, the more unique user experiences you'll be able to develop as your operations grow. Keep in mind that what seems to be a reasonable'starter' practice for a small business may turn out to be a money-sucking problem for a larger enterprise. Make certain that you will be able to swap out and include alternative design components when your objectives shift.

Check the overall performance of the website. The amount of time it takes for a page to load and the overall performance of your website affects your user experience. When an ecommerce platform employs a subpar CMS/CDN and hosting provider, the outcome is often laggy pages, glitching design components, and slow-loading product videos, among other things.
What eCommerce platforms do you work with?
Some of the most popular eCommerce systems, such as Shopify, WooCommerce (WordPress), BigCommerce, and Magento, are all supported by our developers' extensive knowledge. We've also created an endless number of completely customized eCommerce apps to meet the specific requirements of our clients.
Our business uses an ERP / CRM tool. Can we integrate with this?
Since 2004, we've worked with more than 20 different ERP and CRM systems, connecting eCommerce websites and order data, among other things. A typical "simple" interface enables for the automated transfer of client and order information from your website to your internal system. Your ERP or CRM may communicate back to the website and update the website data when changes are made to a customer or order, for example, when an order's status is changed to "delivered." Having these sorts of procedures in place helps your clients to have a better customer service experience while also decreasing the amount of manual data input for your company. We strive for both consumer usability and the automation of your day-to-day chores in every website we design and create.
What are my shipping rate options?
A important component of any eCommerce website platform is the shipping options it provides. When you partner with VentCube, we make it possible for your website to provide online consumers realtime shipping costs, flat shipping rates, or zone shipping rates. We also design unique shipping rules and business logic for enterprise-level retailers in order to offer them with customized shipping prices that are tailored to their specific business requirements. No matter how you ship or what challenges you may have, we want you to discuss your objectives with us.
Can you explain eCommerce website pricing?
Pricing for our bespoke eCommerce websites is determined on a project-by-project basis. When determining the cost of an eCommerce website, we take into account your objectives, marketing requirements, design direction, and course functionality. The information provided by all of these factors assists us in determining the pricing and timing for your job. Hiring a law firm is a significant choice, and we want to make the process as simple as possible for you. Please fill out our website design estimate form to obtain a price estimate, and we'll get back to you with pricing, project specifics, suggestions, and other information about our services. Please contact us toll-free at + 1 302 260 6306 if you need urgent help or to speak with a VentCube specialist. We're looking forward to chatting with you in the future.
Will my eCommerce website be responsive and work on all mobile devices?
We are a pioneer in responsive web design and have been developing websites utilizing responsive web design technologies for many years. With the increase in mobile online sales, it is now more crucial than ever to have an eCommerce site that is optimized for mobile devices. Every website we construct is mobile-friendly, and you'll collaborate with your eCommerce designer to create user interfaces for both desktop and mobile eCommerce website versions.
Will my eCommerce website be secure?
All of our eCommerce websites are secured with an SSL certificate, which is the industry standard for website security. If information is sent via your website in code that cannot be cracked, even if it is intercepted, it is said to be secure. All websites are built in accordance with the most recent PCI compliance requirements. We do not advocate keeping credit card information on your server or in the database of your eCommerce website. With the help of a 3rd party payment gateway, your website may accept payments without holding this sensitive data, which helps to reduce your responsibility.
Do you offer basic eCommerce solutions or packages?
Yes, we've just introduced simpler eCommerce options to the market, enabling us to assist startups and small eCommerce firms in getting up and running. These websites still provide the same robust content management system (CMS), but they do so while employing the Onveos eCommerce shopping cart platform, and they enable you to retain ownership of your design and source code. Please inquire with a VentCube representative about streamlined eCommerce solutions, and we would be pleased to guide you through the available choices.
10 Experts Advice on Ecommerce Website Design
We've discussed and shown what a successful ecommerce design looks like, as well as the pages that it requires.
Now, let's get into the how-to portion of the article and discuss design advice for business owners.
1. Keep it simple.
The client must be able to see the route that leads to a purchase right away. Consider the following question before adding a new design element to a page: Will this element aid or hinder the buyer's journey? It's preferable to start with a landing page that's as simple as possible. Then, as you get a better understanding of your audience's habits and preferences, you may include more conversion-inducing aspects.
2. Conversion is about satisfaction.
A positive user experience increases the enjoyment that people get from connecting with your business. Design errors, on the other hand, chip away at that warm and fuzzy sensation. After you have completed the original design, go over each page and make any necessary changes. Determine where you can reduce friction and increase joy in order to increase conversion rates in your online shop.
3. A custom store protects you from competitors.
Branding is a very effective tool for creating emotional connections with your target audience and converting them into outspoken brand champions. Customers who have been loyal to a brand for a long period are more likely to recommend it to others. Through the creation of an unique ecommerce shopping experience, you are cementing yourself in the minds of your customers as a long-standing preferred brand, one encounter at a time.
4. A great user experience should always come first.
The importance of appealing pricing, interesting promotions, and eye-catching banners cannot be overstated, but their impact is diminished if the whole user experience is clumsy. Priority should be given to achieving great website usability and speed. After that, work on more graphic design aspects.
5. Embrace flat design.
Flat design has now established itself as a 'classic' style on the internet. There's a valid explanation behind this. The following are the fundamental concepts of flat design:
It is important to have a clear hierarchy in order to speed up information processing.
Iconography that emphasizes action and flexible design are used.
The use of well-known patterns that assist us in swiftly understanding affordances.
All of these factors combine to provide a fantastic ecommerce experience.
6. Be distinct.
Year after year, the ecommerce industry sees an increase in activity. Your ecommerce business's branding, iconography, website features, and on-site experience should all work together to highlight your unique value proposition and set it apart from the competition.
7. Think CRO when designing a website.
Your design intuition should be backed up with evidence. If you're revamping your website, look at the customer lifecycle and their browsing behaviors. You may also do usability studies using a focus group. Take the time to learn all you can about their browsing patterns, and then integrate that information into your design. Your ecommerce design must not only be visually acceptable to you, but it must also be appealing to your target audience.
8. Show, don't tell.
Customers are visually guided through the purchasing process on excellent ecommerce websites. Each aspect contributes to the discovery process by playing a strategic function. Tooltips and service messages may be quite useful in increasing conversion rates. However, if you find yourself explaining each new step, the design you've chosen isn't working for your company.
9. Don't make your customers think.
Product finding and purchasing should be simple and straightforward on the internet. Provide each visitor with a clear route to buy via the use of navigation bars, easy information architecture, and call-to-actions that are positioned at the right time. By reducing the cognitive burden associated with each stage in the purchasing process, you may enhance the likelihood of conversion.
10. Seek first-hand customer data and feedback.
Given the large number of ecommerce best practices available on the internet, it may be tempting to implement each and every one of them. However, more is not always better. Not every practice is successful for every merchant in every situation. As a company owner, rather of relying on conventional knowledge, base your design choices on first-hand client data and feedback instead. This will allow you to build a one-of-a-kind user experience that will leave a lasting impression on your target audience and encourage them to become more devoted to your company.
How can I market my products and website?
Our in-house skilled team of search marketing experts provides assistance with organic search marketing campaigns as well as sponsored search ads. For additional information on each of these services, please see our search marketing page. Each month, we provide a detailed report on the effectiveness of your campaign, and we meet with you or phone you on a number of occasions during the month.
Is search engine optimization included in eCommerce website development?
Each eCommerce website that we design and develop follows our standard SEO best practices and is optimized to be "SEO friendly." During the creation process, we do all we can to lay the groundwork for SEO on the website. Many of our websites perform really well on search engines simply because they are well-designed, but we propose a long-term SEO strategy to rank for competitive keywords.
How often do you do eCommerce website redesigns?
The redesign of e-commerce websites is one of our areas of expertise. When starting a redesign project, there are several elements to consider in order to guarantee that the redesign meets or exceeds your expectations. The possibilities for making your website a success will be discussed with you, and a plan of action will be developed to ensure that the website maintains its search engine rankings while also adding specific features that makes operating your company easier.